If there's one thing we simply can't get enough of, it's 90s street style. While we'll always remember the iconic looks that rocked the red carpets and spoke volumes about the trajectory of style throughout the decade, the real inspiration was happening on the streets, where the birth of streetwear and as a result, street style was taking place. 
Street style has become synonymous with fashion, and nowhere have we seen this more than in sneaker culture. French fashion designer Christian Louboutin presents its newest must-have sneaker, the ASTROLOUBI. Honouring the aesthetic of iconic basketball and skate sneakers that dominated the 90s, the ASTROLOUBI continues Louboutin's strong legacy of bold, dynamic design paired with a fresh sensibility.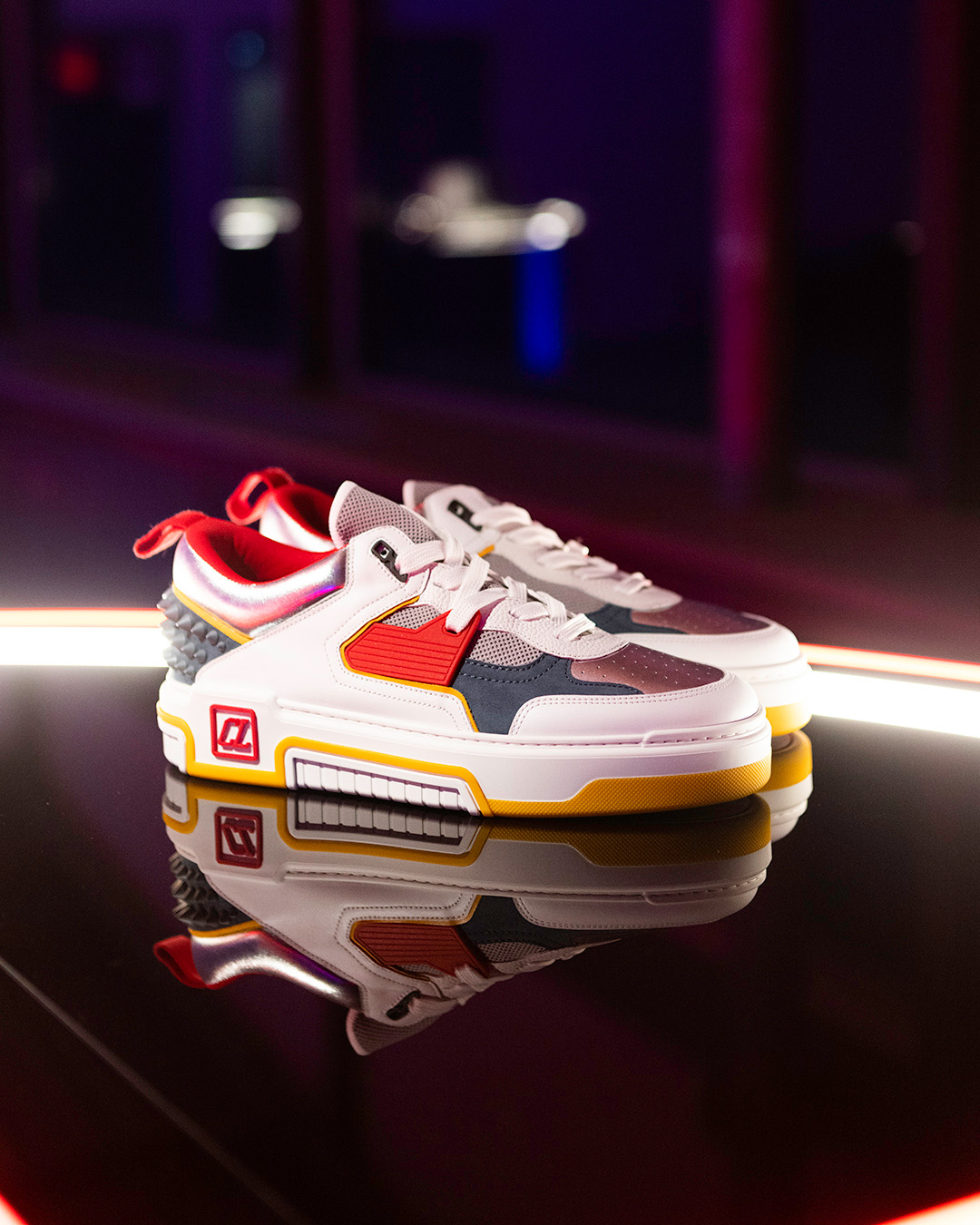 Available in five stunning colorways, including vibrant 90s hues, cool pastels, and a sleek minimalist version, each iteration boasts an exciting fusion of materials and textures. Luxurious calfskin leather, supple suede, sleek satin and laminated nappa combine harmoniously to create a visual spectacle.
The trimming details and strong graphic lines take center stage, with signature spikes adorning the back counter. A 'CL' varsity logo is emblazoned on the colourful outsole, and, of course, the iconic red sole is a true element of the Maison's distinctive style.
Featuring a sporty technical silhouette, the construction of the shoe bursts with innovations. Meticulously engineered, the upper elements seamlessly merge with a stretchy, lightweight, knitted tongue. Combined with the soft and flexible strobel sport's lasting construction and a light cupsole, the shoe embraces, supports and comforts your foot like never before.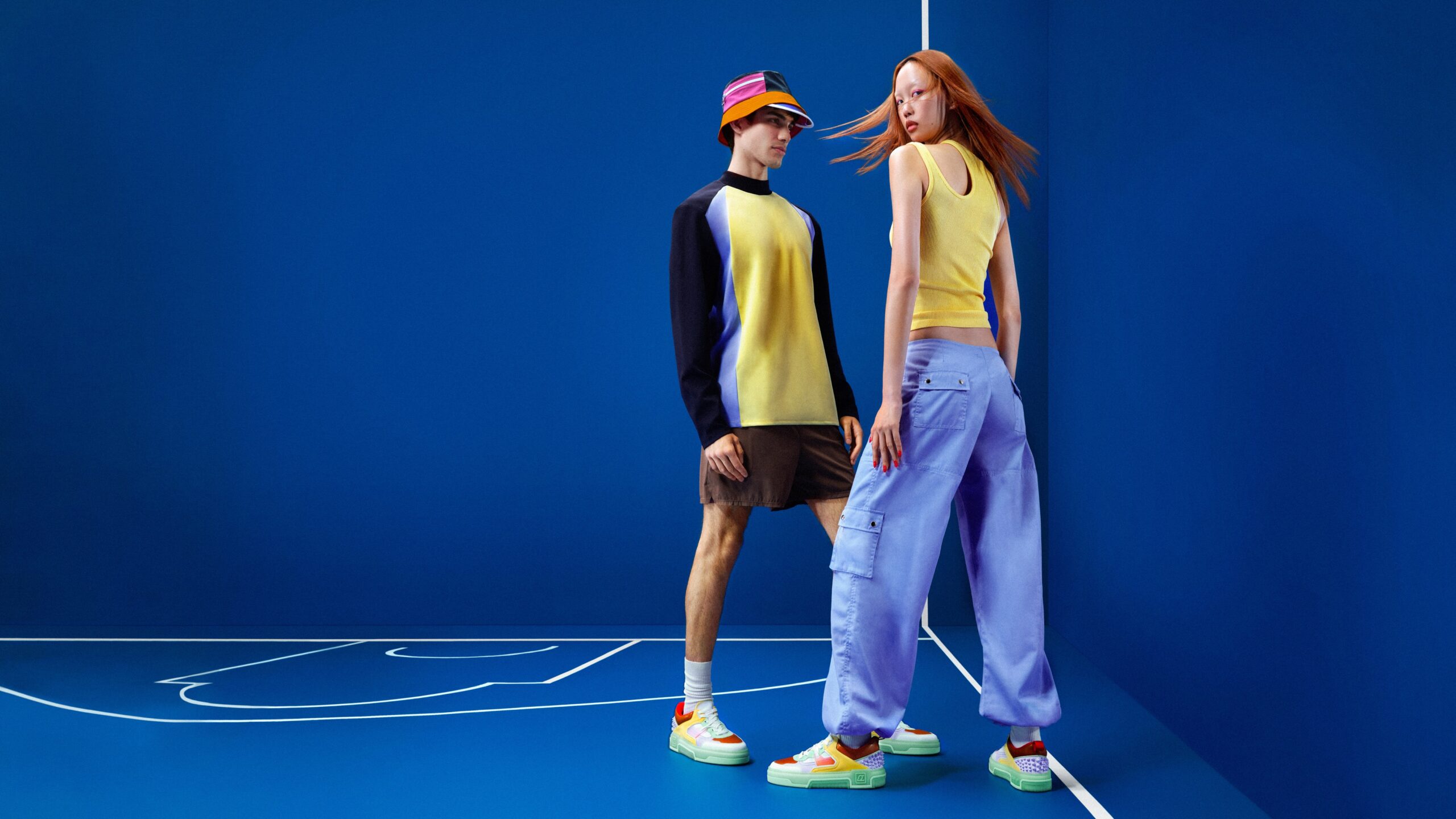 Speaking of comfort, Loubotin's lightest low-top sneaker is 20% lighter than its all-leather counterparts. The shoe features a featherlight, breathable lycra-covered open foam Loubi red footbed and a durable, fast-drying red-lining – perfect for those who aim to soar higher and faster on the court. 
The ASTROLOUBI collection is now in-stores and online.