Louis Vuitton's newest chapter of its artist-designed, limited-edition Artycapucines Collection is additional evidence that the recognisable bag can unleash a person's full creative potential. The bag, named after the street in Paris where Louis Vuitton's first store was located back in 1854, has been given a new lease on life thanks to the creative input of six artists from around the world. Daniel Buren, Kennedy Yanko, Park Seo-Bo, Amelie Bertrand, Peter Marino, and Ugo Rondinone have all put a spin of their own on the iconic piece.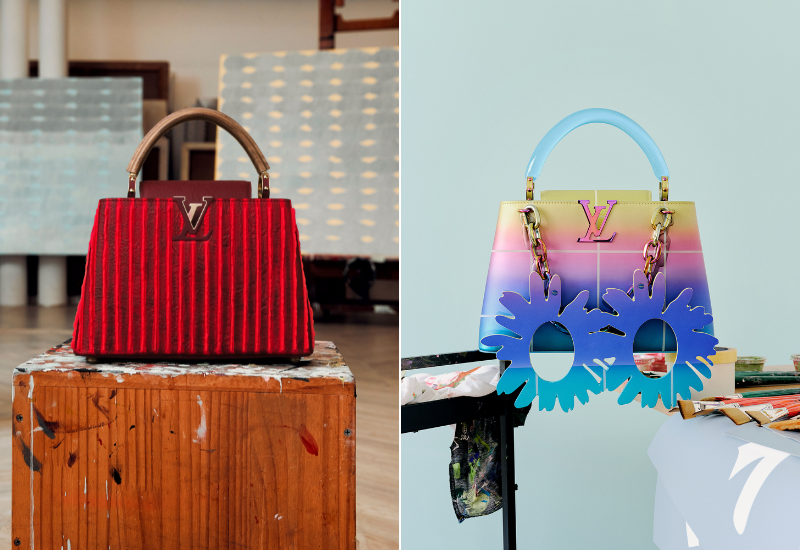 The nine new bag designs continue the breathtaking brilliance of the previous three Artycapucines volumes, showcasing the collection's unique ability to fuse inventive flair with The Maison's craftsmanship. One of Park Seo-Bo's iconic Ecritures paintings is recreated in textured and embellished calfskin while Amelie Bertrand's striking avant-garde vision is hand-sprayed in shifting colours. On the other hand, Kennedy Yanko's creation is contrived of 3D-printed leather and a metallic patina, all hand-applied by Italian artisans.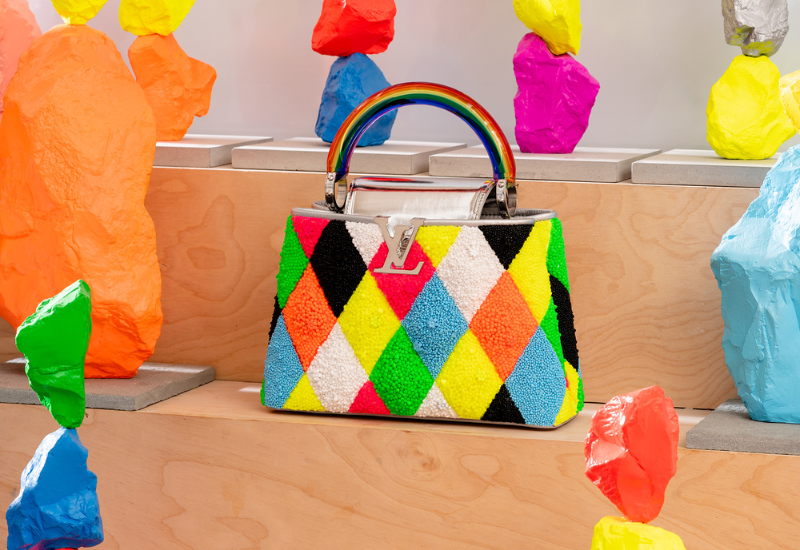 Louis Vuitton has always wanted to put its innovative spin and expertise at the service of artists and their creativity. And the Artycapucines Collection, which features designs by artists such as Henry Taylor, Beatriz Milhazes, Urs Fischer, Zhao Zhao, Vik Muniz, Paola Pivi, and Tschabalala Self, is further evidence of this. The Capucines are the ultimate symbol of femininity and the epitome of the Louis Vuitton woman, and each bag exemplifies the Maison's dedication to savoir-faire and craft.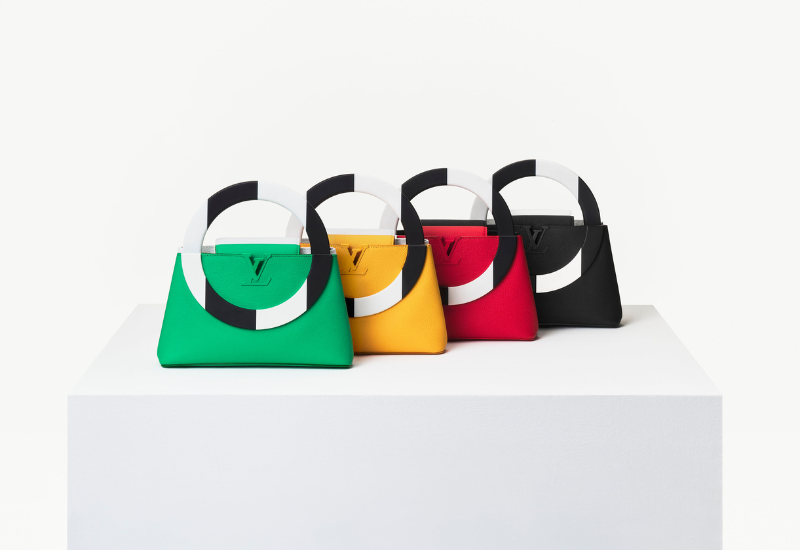 Each bag this season comes with its own unique gift box and the world will be introduced to the fourth Artycapucines Collection on 20th October 2022. There will only be a very limited release of each bag, with only 200 pieces each (50 for each colourway for Daniel Buren). Louis Vuitton.
Photos by Louis Vuitton.