Aptly named Love Letters, Wanderlust + Co.'s first collection of the year celebrates self-love in many forms. The collection features brand-new 14K gold vermeil, 14K gold-plated pieces and premium grade 5A cubic zirconia crystals with inscriptions and elements of celestial motifs alongside mother-of-pearl finishes. With styles for men and women that can be worn interchangeably, here are some of our favourites from the collection.
Heart Full 14K Gold Sterling Silver Locket Necklace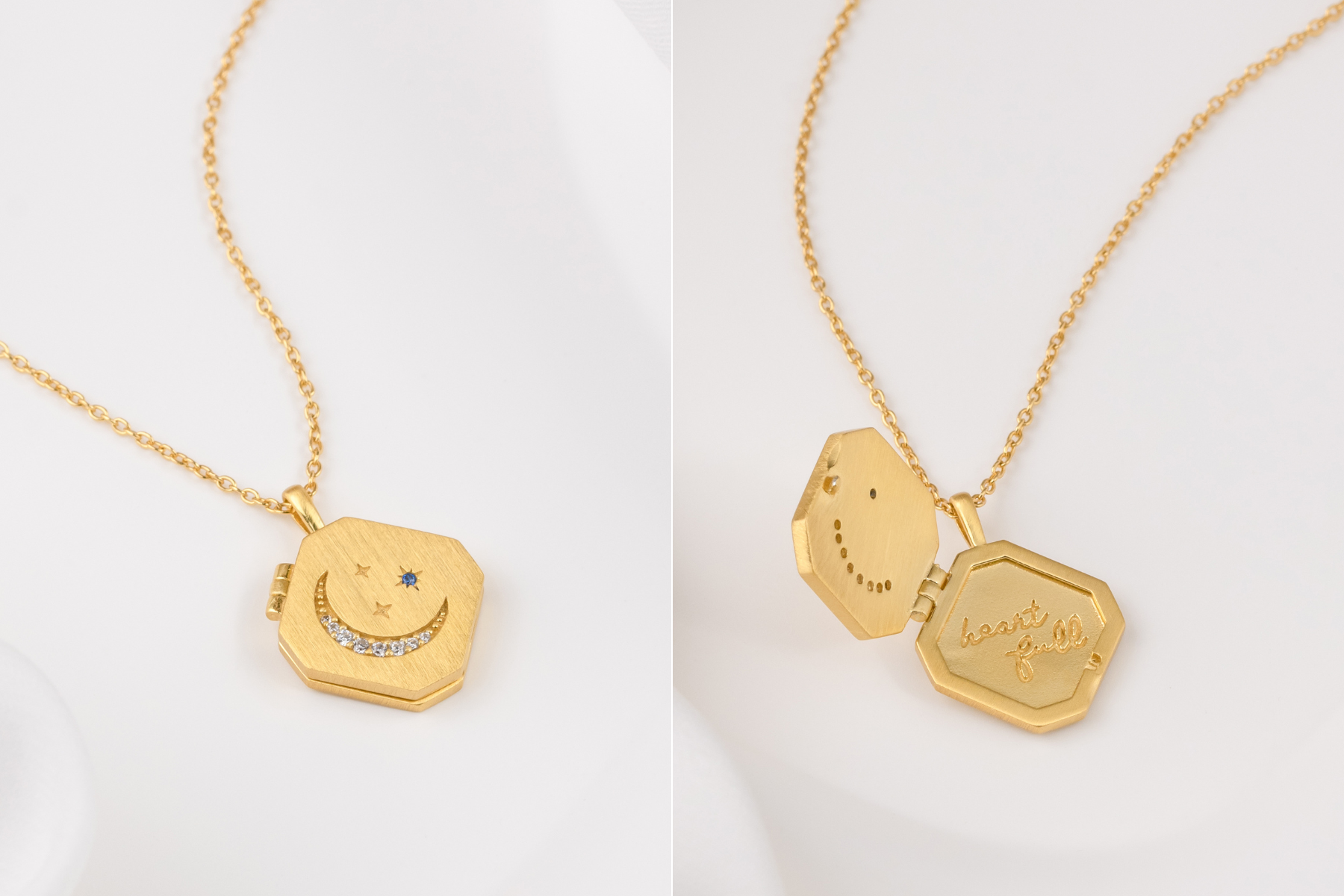 On the outside, crystal-studded crescent and stars are embellished onto the locket, which opens up to display an inscription. With a brushed finish that leaves a slight matte sheen, this necklace makes a lovely gift for your loved one or yourself. 
Self Love 14K Gold Sterling Silver Spinning Ring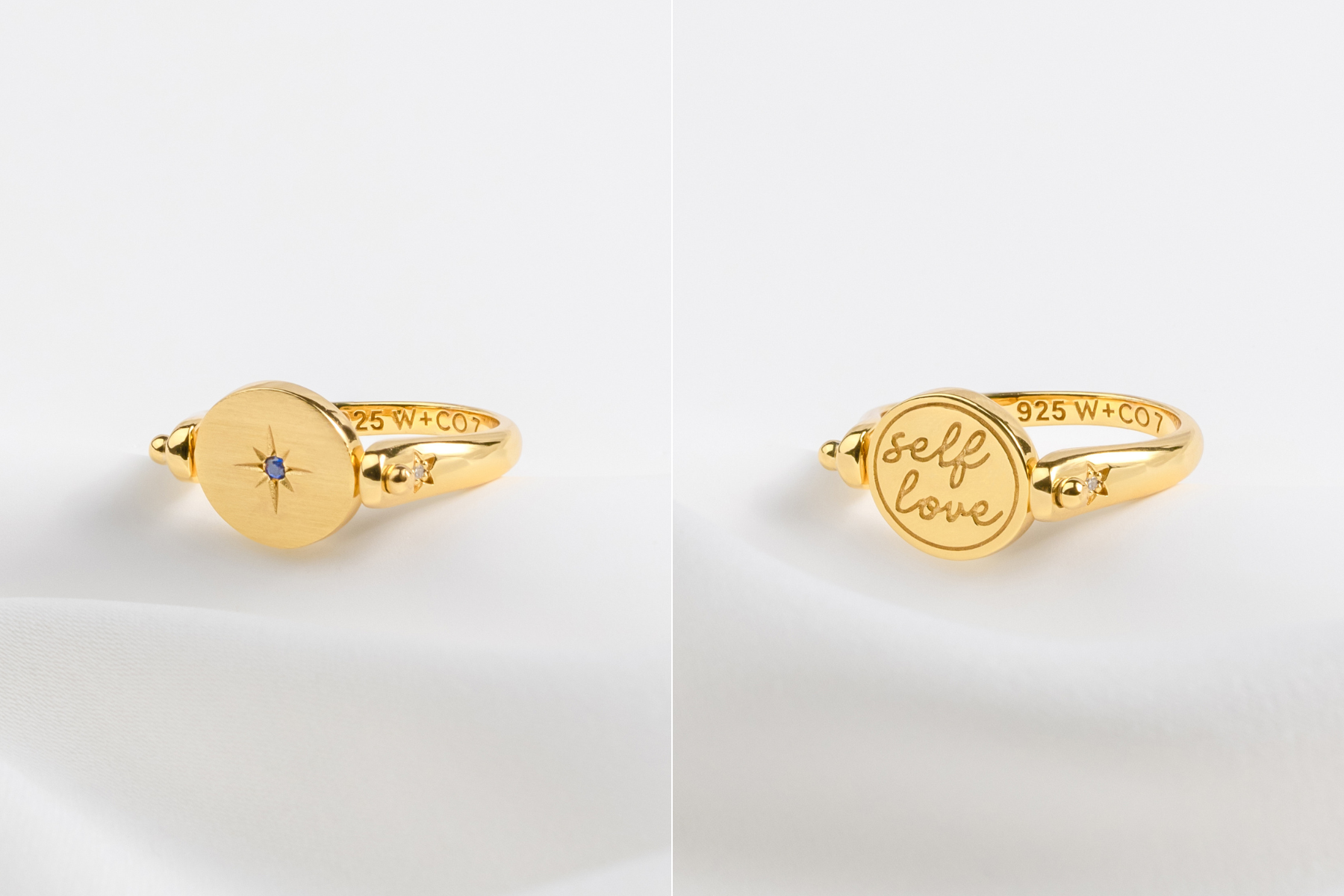 With a blue 5A grade cubic zirconia gem on a star design at one end, this ring spins to reveal an etched 'self love' at the back. Opt to wear this on its own or stack it with other rings from the brand. 
Heart Bezel 14K Gold Vermeil Bangle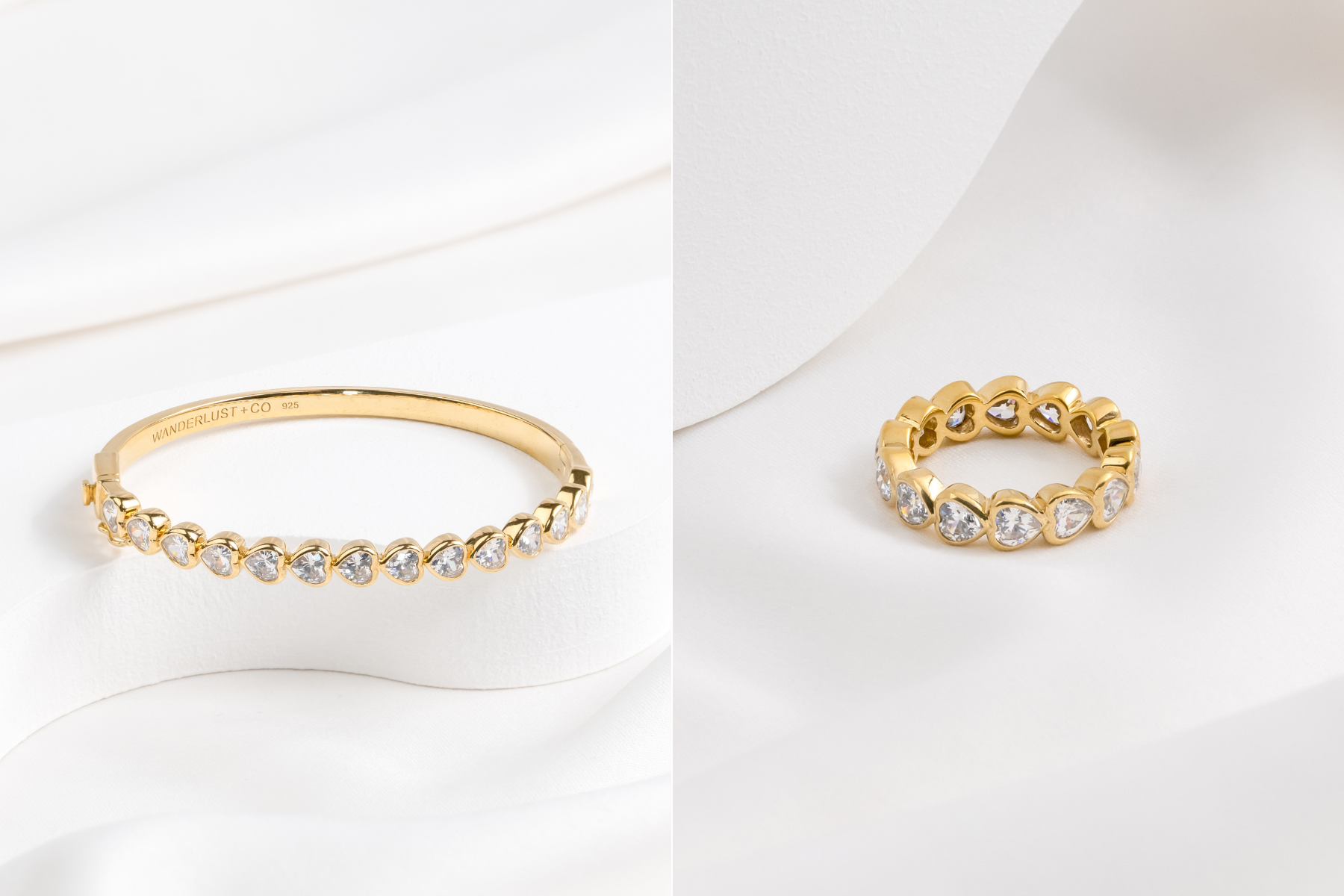 Half of this bangle is solid while the other half is lined with grade 5A cubic zirconia crystals in the shape of hearts that shimmer under bright light. For a timeless style that will work either during the day or at night, match this with the Heart Bezel 14K Gold Vermeil Ring, which also uses the same crystal heart design.
Heirloom 14K Gold Vermeil Locket Ring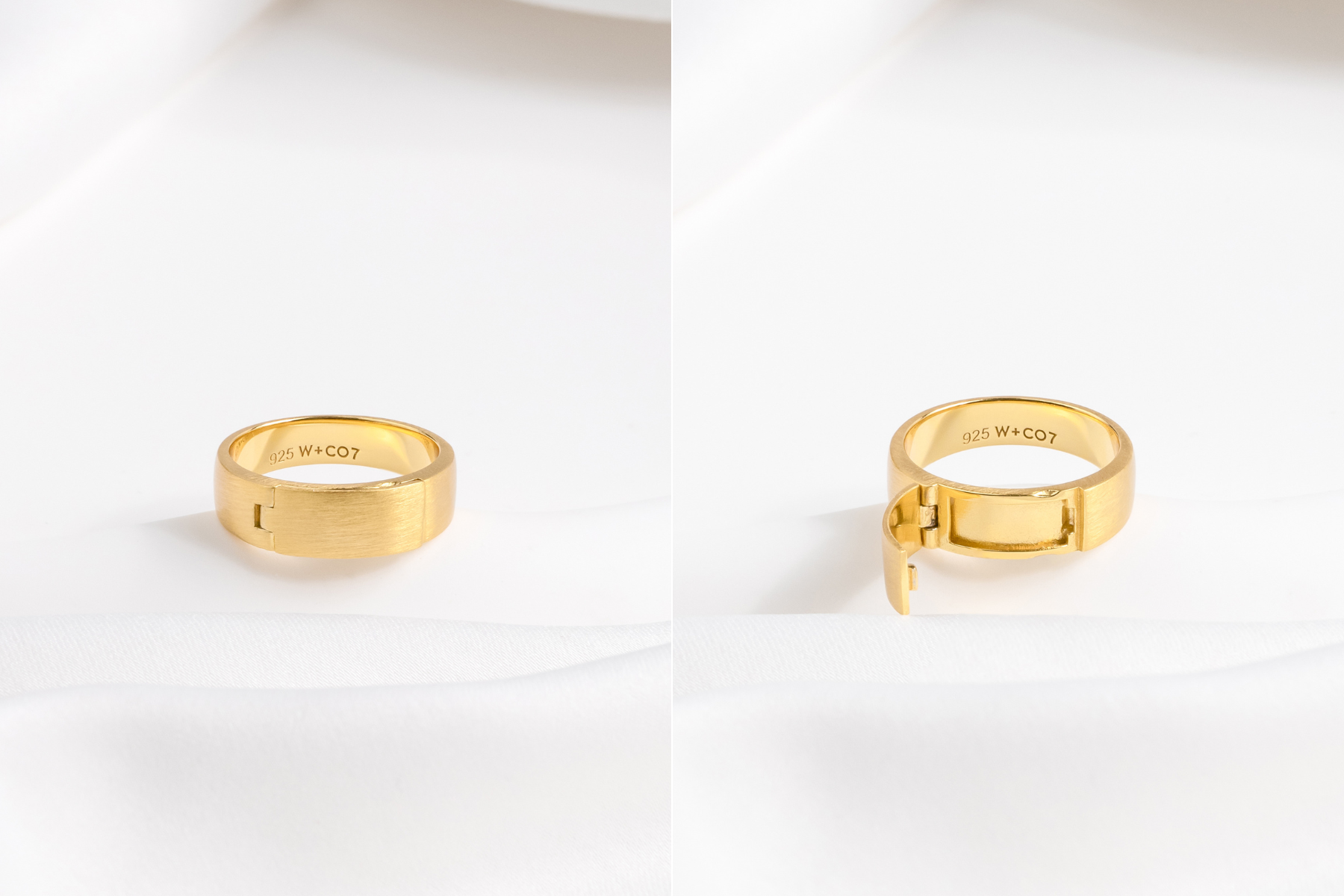 Other than locket necklaces, Wanderlust + Co. is also launching locket rings with customisable inner space. With a sleek and clean design, you can personalise it with initials or mantras of your choice.
Curve 925 Sterling Silver Dome Ring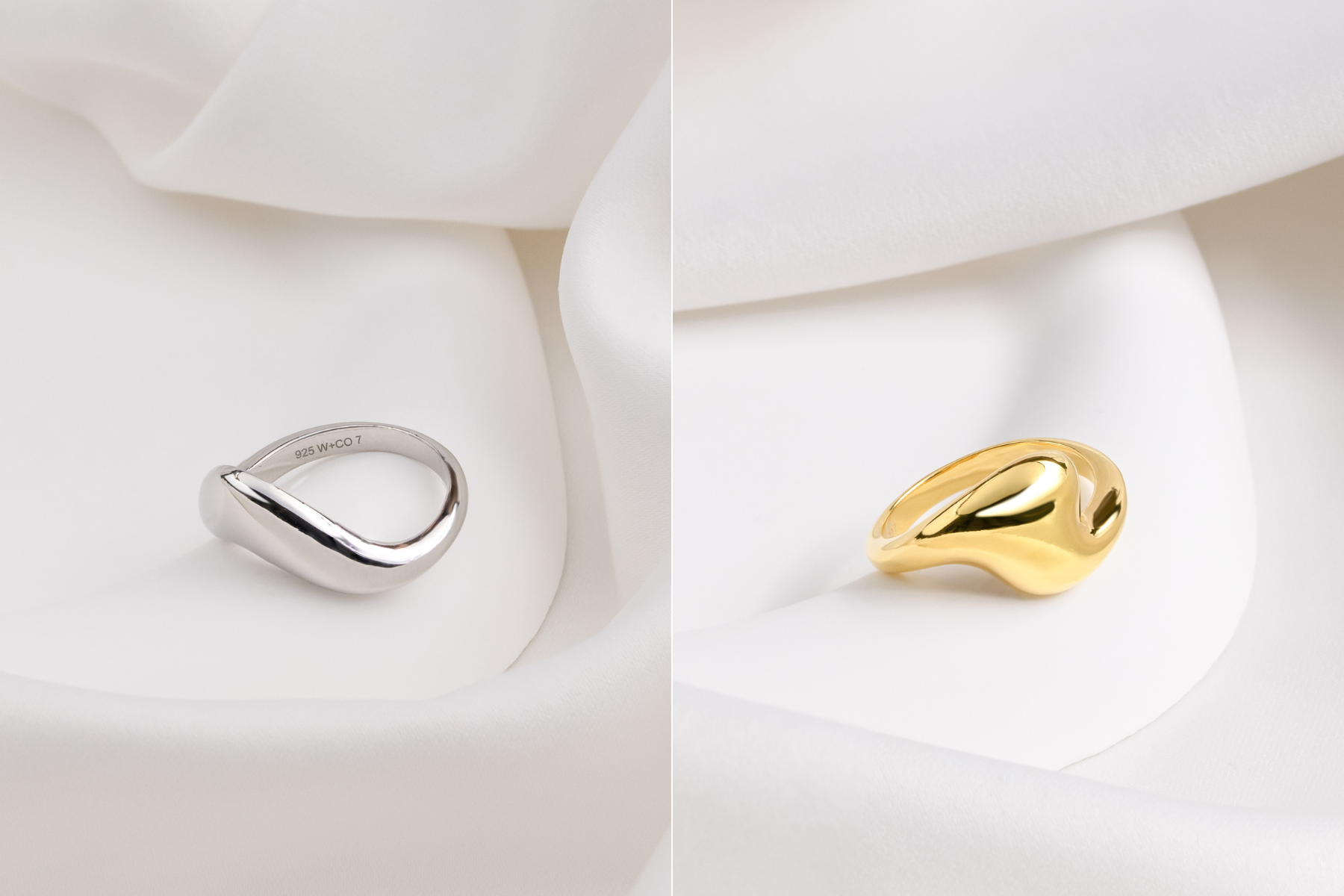 Though this silver dome ring with an organic curve design can be worn on its own, it creates a stunning fluid-like stack when stacked with other dome rings. We particularly recommend pairing it with the Wave 14K Gold Vermeil Dome Ring for a unique silver-gold look.
Chunky Curb Chain Necklace in Gold and Silver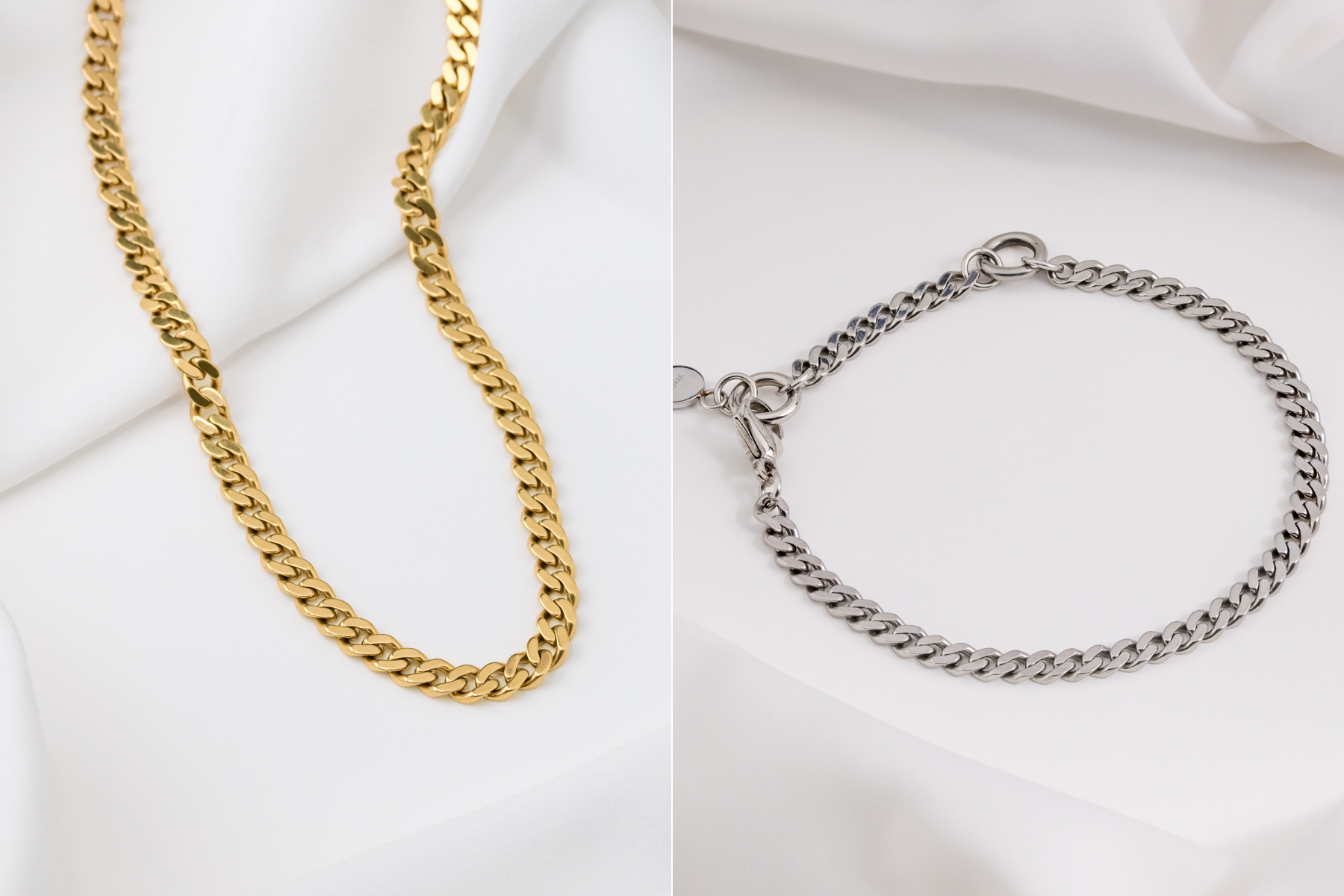 For a casual yet edgy overall look, choose between the gold and silver Chunky Curb Chain Necklace from Wanderlust + Co. and pair it with the Chunky Curb Gold Chain Bracelet. Wear these over a plain t-shirt or atop neutral knitwear. 
Heart Mother Of Pearl Gold Locket Necklace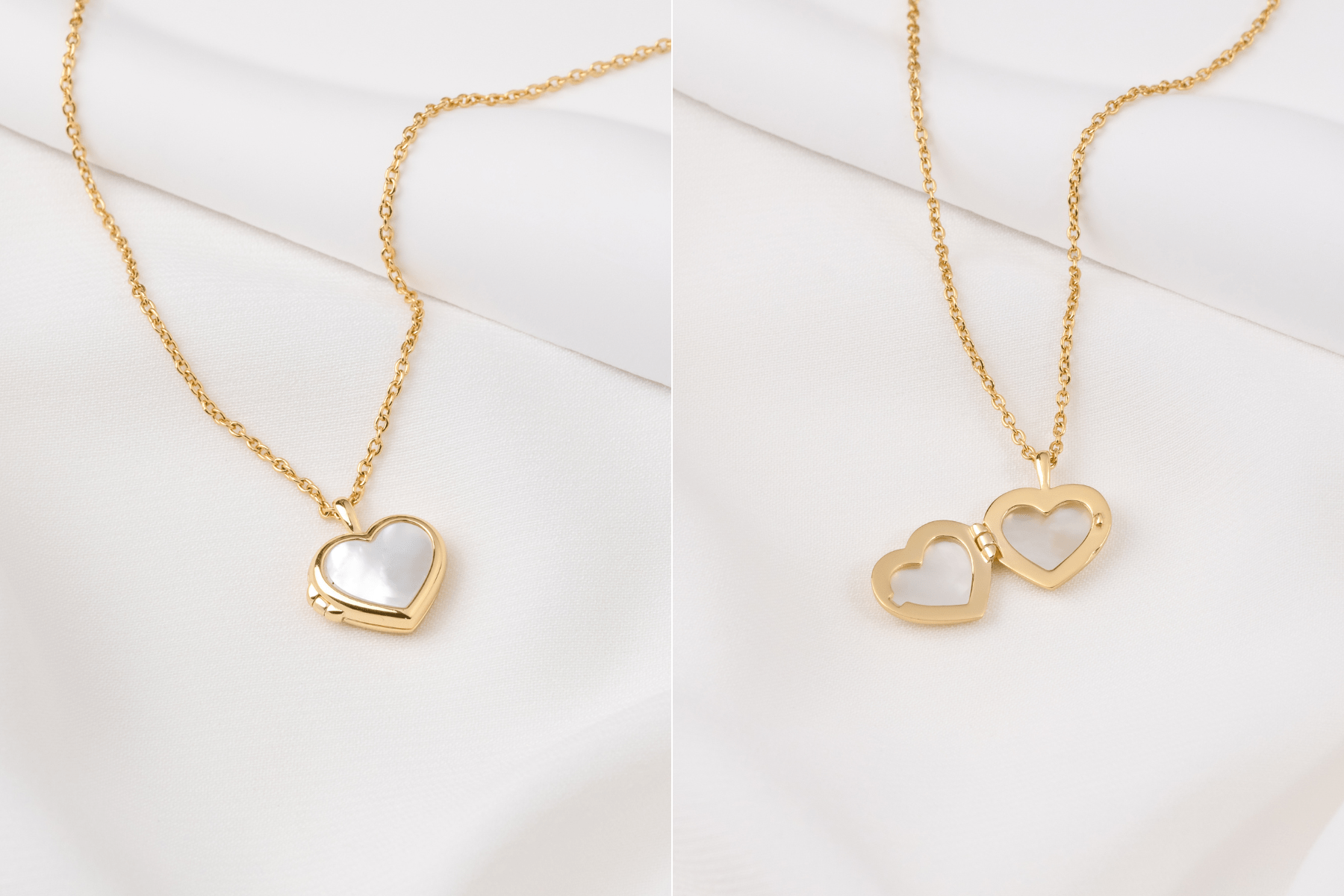 Featuring sustainably sourced mother-of-pearl finishing on the outside and inside of the locket, this necklace opens up to a slightly hollow space. The dainty piece is sure to add elegance to any outfit on its own, but can also be layered with a shorter necklace or a choker.
Ribbed Twisted Gold 8mm Hinged Huggie Earrings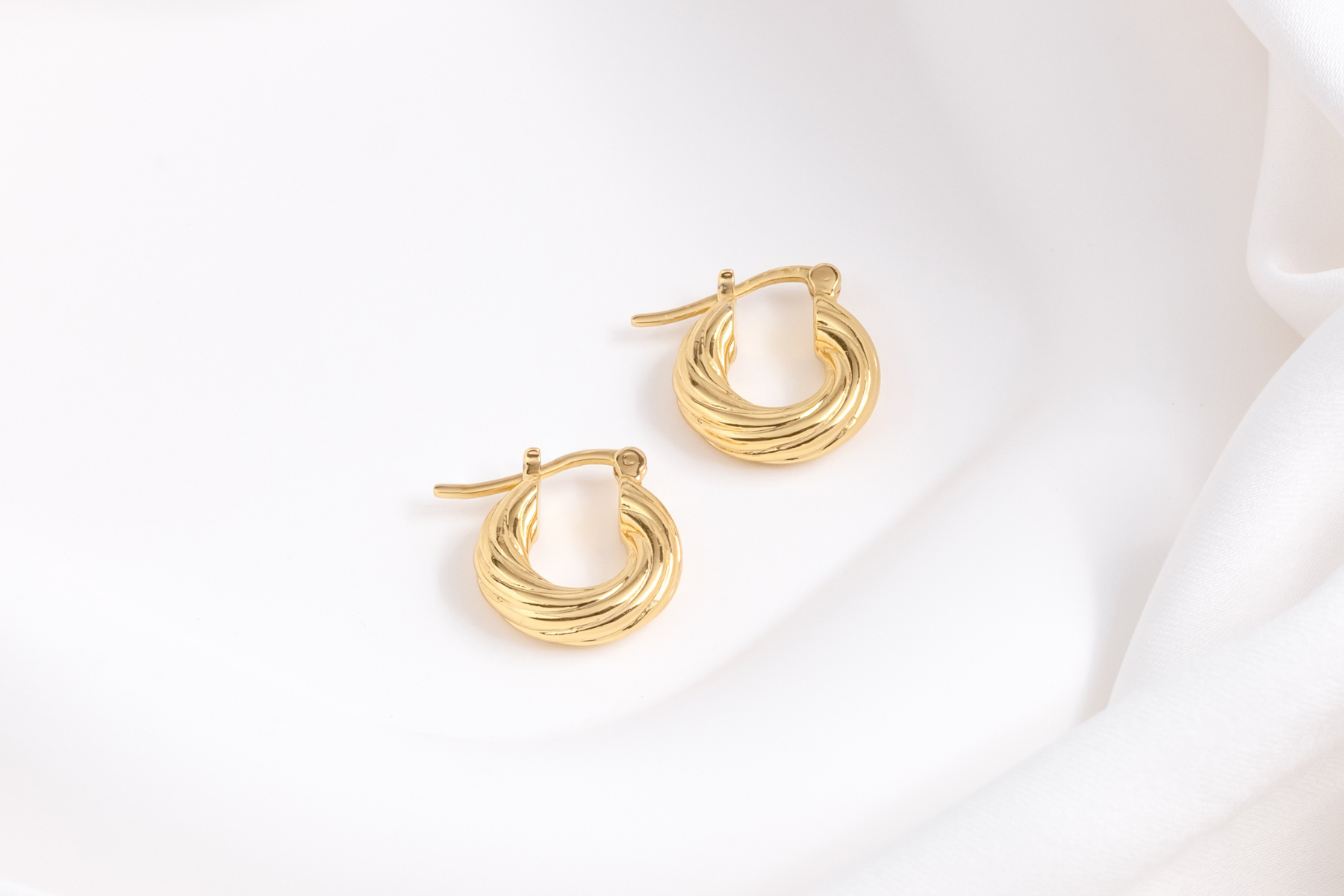 This simplistic yet detailed piece of huggie earrings is the perfect accessory for everyday wear and easily complements edgy outfits or the casual white tee and denim slacks. Opt to sport this on its own or stack them up with other ear cuffs to create a personalised design.
Browse and shop the new Love Letters collection at Wanderlust + Co.