After 18 years of research on ageing skin and the discovery of fibroblast, Clarins is introducing its new Super Restorative creams. For the first time, a potent organic harungana extract that acts similar to retinol is combined with the organic gorse extract. This targets skin that loosens over time, firming it by replenishing and lifting. 
The discovery of fibroblast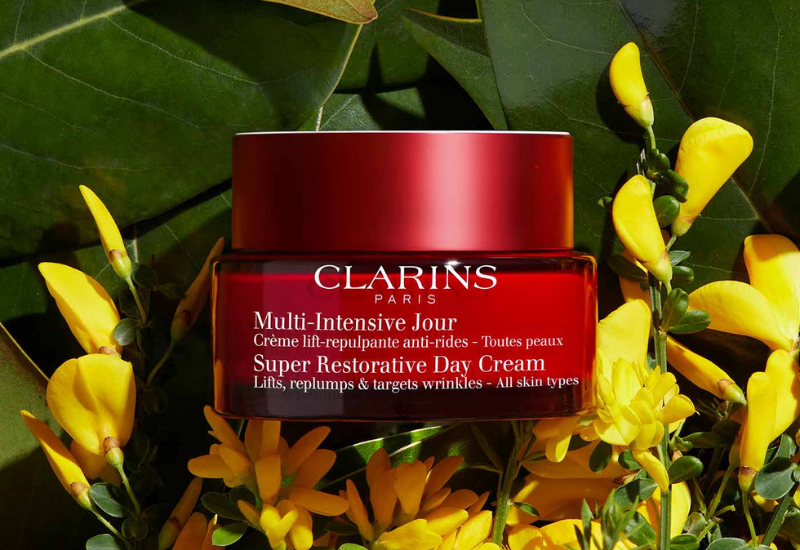 Skin tissues are maintained by collagen and elastin fibres, which are produced by fibroblasts. The loss of density, firmness, and elasticity in the skin over time, or more appropriately phrased, the ageing process of the skin, is implied by a decline in the production of these fibres. With this new discovery, Clarins is able to produce a more accurate solution that helps with ageing skin. 
Clarins' plant-based version of retinol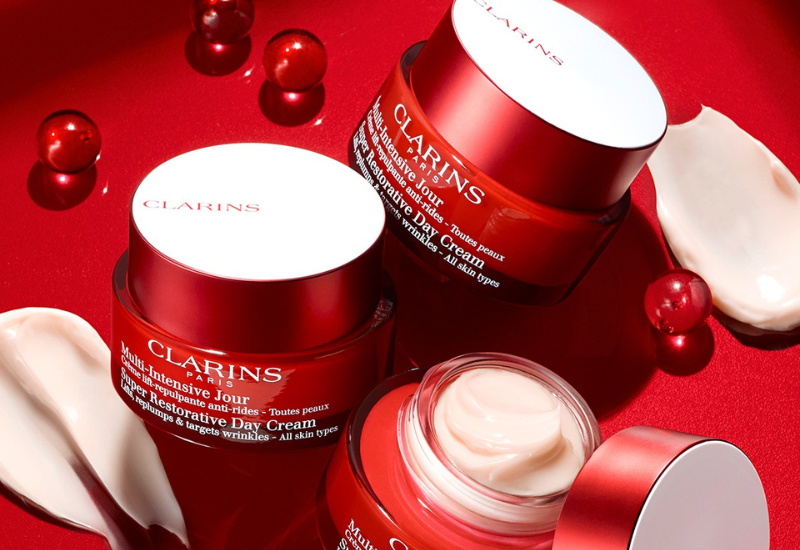 Retinol has been all the rave recently, as the vitamin A derivative successfully treats firmness, wrinkles, dark spots, and radiance. But Clarins wanted a more natural alternative, which led to the discovery of organic harungana extract. The extract acts as a retinol substitute that's equally efficient and suitable for all skin types, including sensitive skin. 
New Super Restorative duo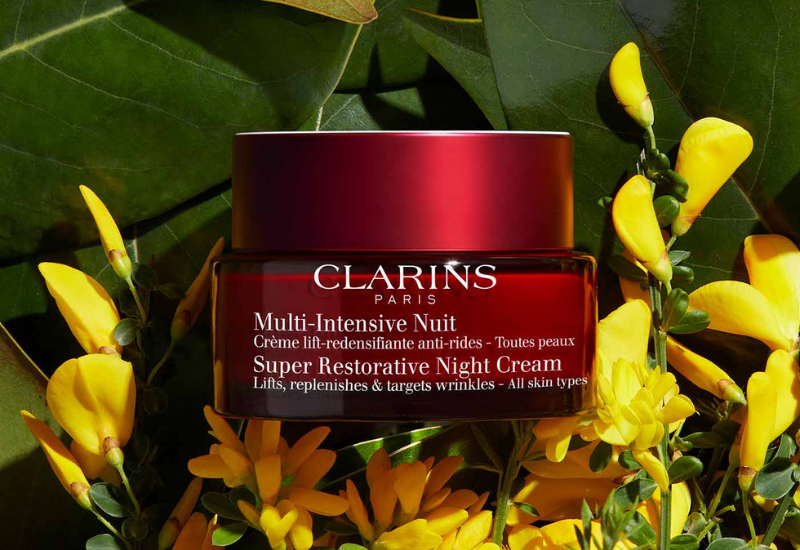 With this, Clarins is presenting two Super Restorative creams – one for day and the other for night. To balance out dehydration, organic sea lily extract is used in both the Day and Night formulas. The anti-pollution Clarins compound in the creams helps shield the skin from both indoor and outdoor pollution as well as the potentially harmful effects of blue light. Plus, a vitamin C derivative and organic dessert date extract work together to smooth out the complexion and provide radiant skin.
The Super Restorative Day & Night All Skin Type will launch on 19th September 2022 and retails for RM495 (Day) and RM525 (Night). You can get them at Clarins Retail Boutiques, Skin Spa, and Departmental Stores nationwide; or on clarins.com.
Photos by Clarins.