McLaren has unveiled an open-top version of its 2020 765LT Longtail coupe, marking the automaker's most powerful-ever convertible supercar that brings minimised weight, track-focused dynamics and optimised aerodynamics to the road.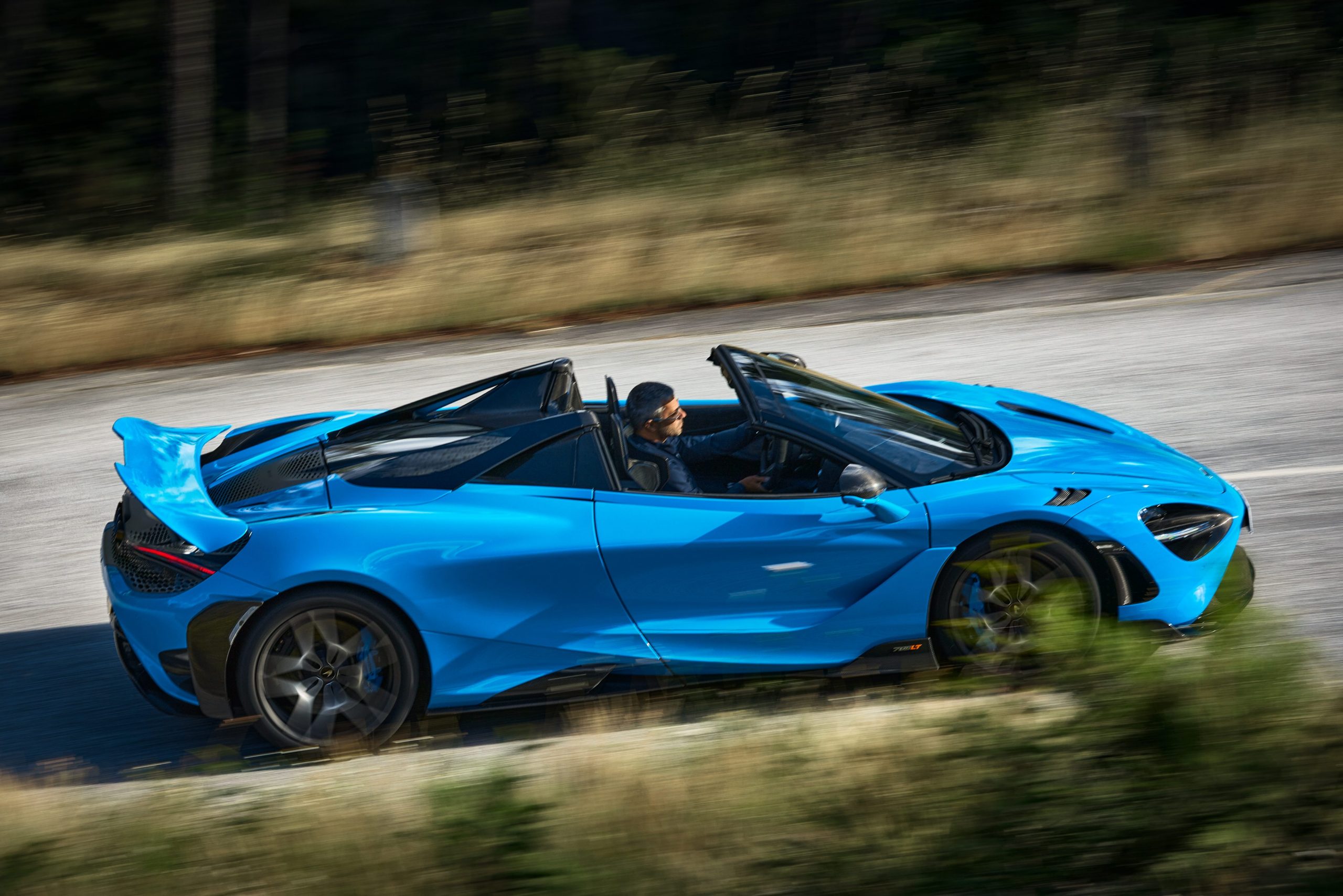 While the 765LT Spider carries over the coupe's dynamic and aerodynamic DNA without structural compromise, the electrically-operated, one-piece carbon fibre Retractable Hard Top (RHT) is the most significant difference compared to its predecessor. It enables open-top motoring in just 11 seconds, operating at speed of up to 50 km/h. The RHT and its operating mechanism contributes to the minimal 49kg increase in the Spider, resulting in the supercar weighing 1,388 kg – making it 80kg lighter than the 720S Spider.
Powered by a 4.0-litre twin-turbocharged V8 engine producing 765PS and 800Nm of torque, it gives the 765LT Spider a best-in-class power-to-weight ratio of 598PS-per tonne at lightest dry weight. Transmission gear ratios have also been revised for enhanced engagement and performance, with in-gear acceleration now quicker by 15% to help the Spider achieve the fastest lap times ever posted by a convertible LT model. The result? A supercar that makes the century sprint in 2.8 seconds, and 0 – 200 km/h in just 7.2 seconds.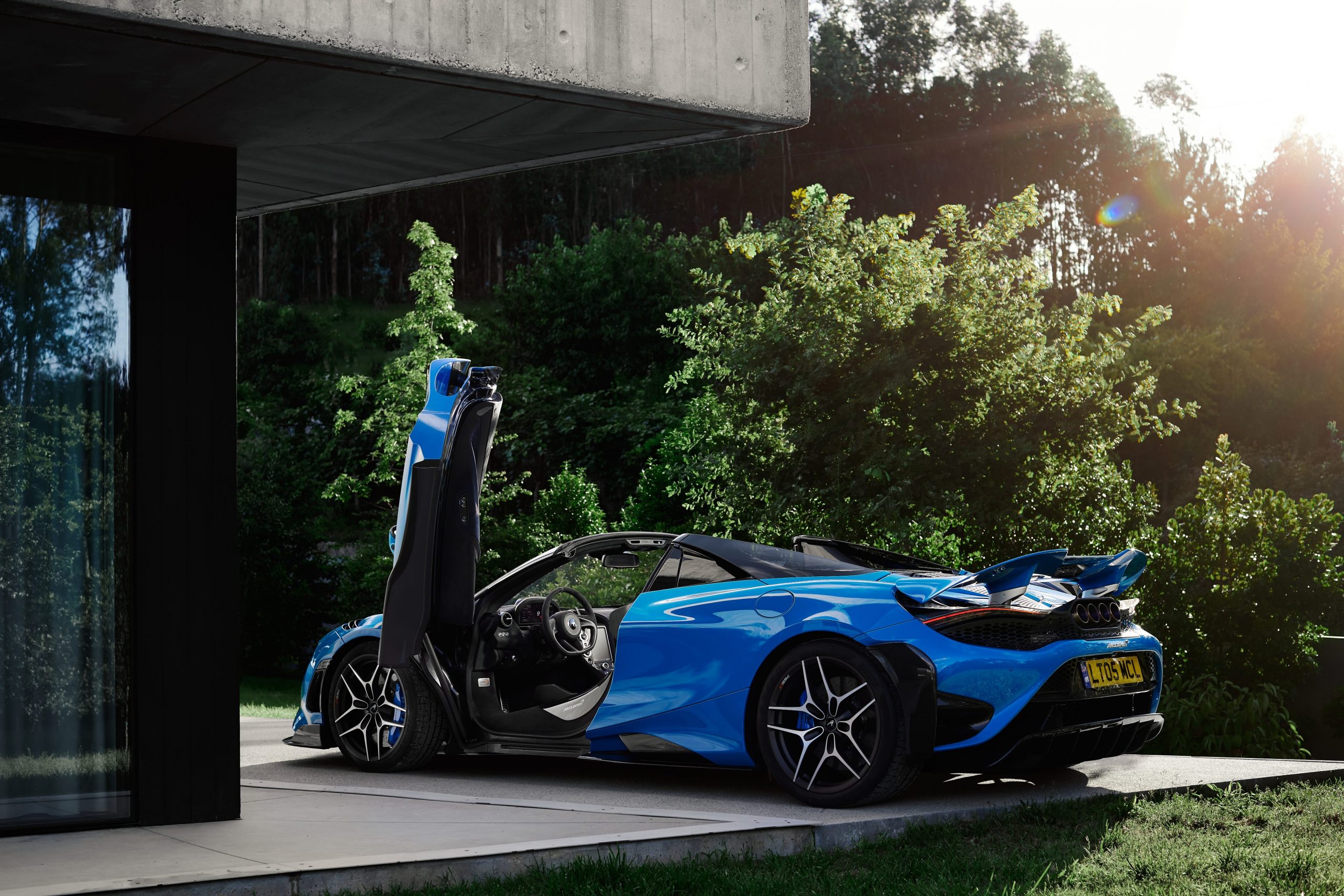 The bodywork of the 765LT Spider incorporates track-focused technical detailing, with Visual Carbon Fibre or Dark Palladium-finished components marking where airflow is entering and exiting the supercar. This gives a harder-edged look than that of the 720S, while meeting the car's demanding performance targets.
Its nose is 48mm longer compared to the 720S, with the active rear wing adding 9mm. Despite being longer than the 720S, the 765LT Spider boasts less physical volume overall, increasing heat evacuation from the engine bay and reducing air pressure within the wheelarches.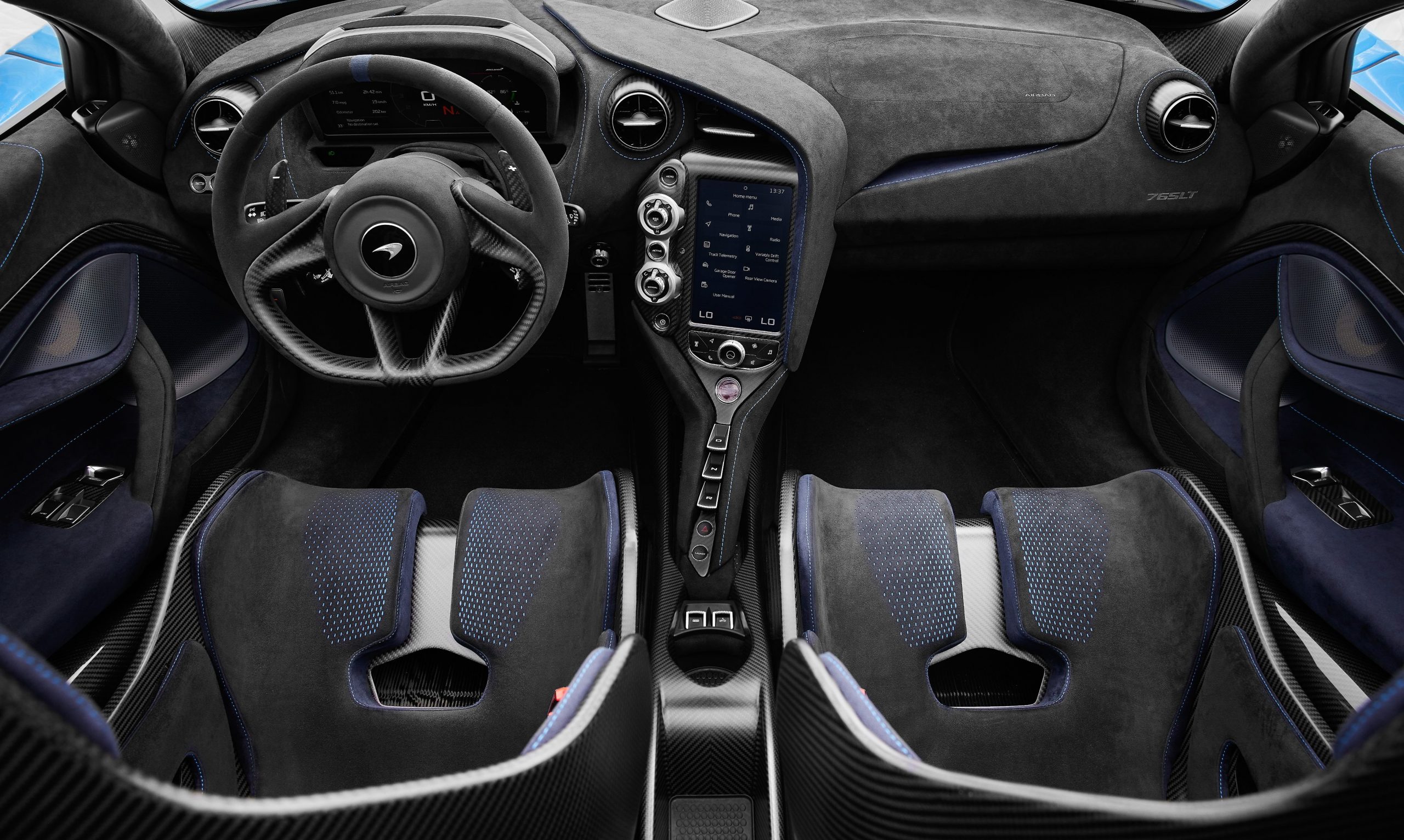 Staying true to the name, only 765 units of the McLaren 765LT Spider will be available globally for order. For more information, visit the official McLaren website.
Photos: McLaren