This winter heralds the debut of two limited-edition Legacy Machine FlyingT models, inspired by swirling snow and freezing stalagmites. Aptly named Ice and Blizzard, these editions are each limited to only eight pieces and define a harmonious collaboration between MB&F and French jeweller Emmanuel Tarpin, renowned for his one-of-a-kind works that incorporate nature and cutting-edge materials.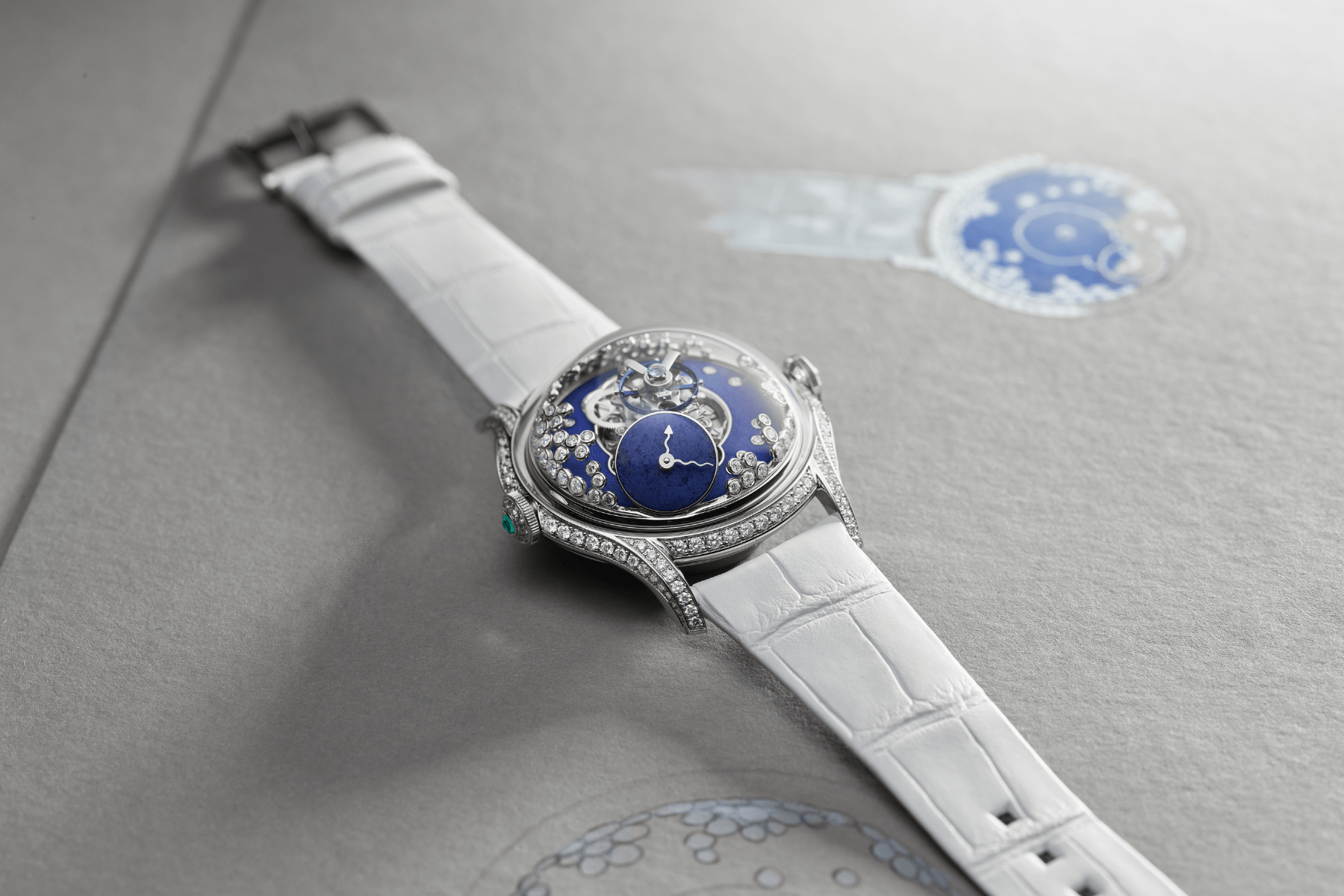 The MB&F x Emmanuel Tarpin is the second partnership within the Legacy Machine FlyingT collection and showcases an evident contrast from the first collaboration with Italian luxury brand Bulgari. This independent young artist prefers working alone, from meeting clients and suppliers in person to managing practically every aspect of his business alone. As such, Tarpin selects and declines projects based on the quality of his connections, which are the centre of his works.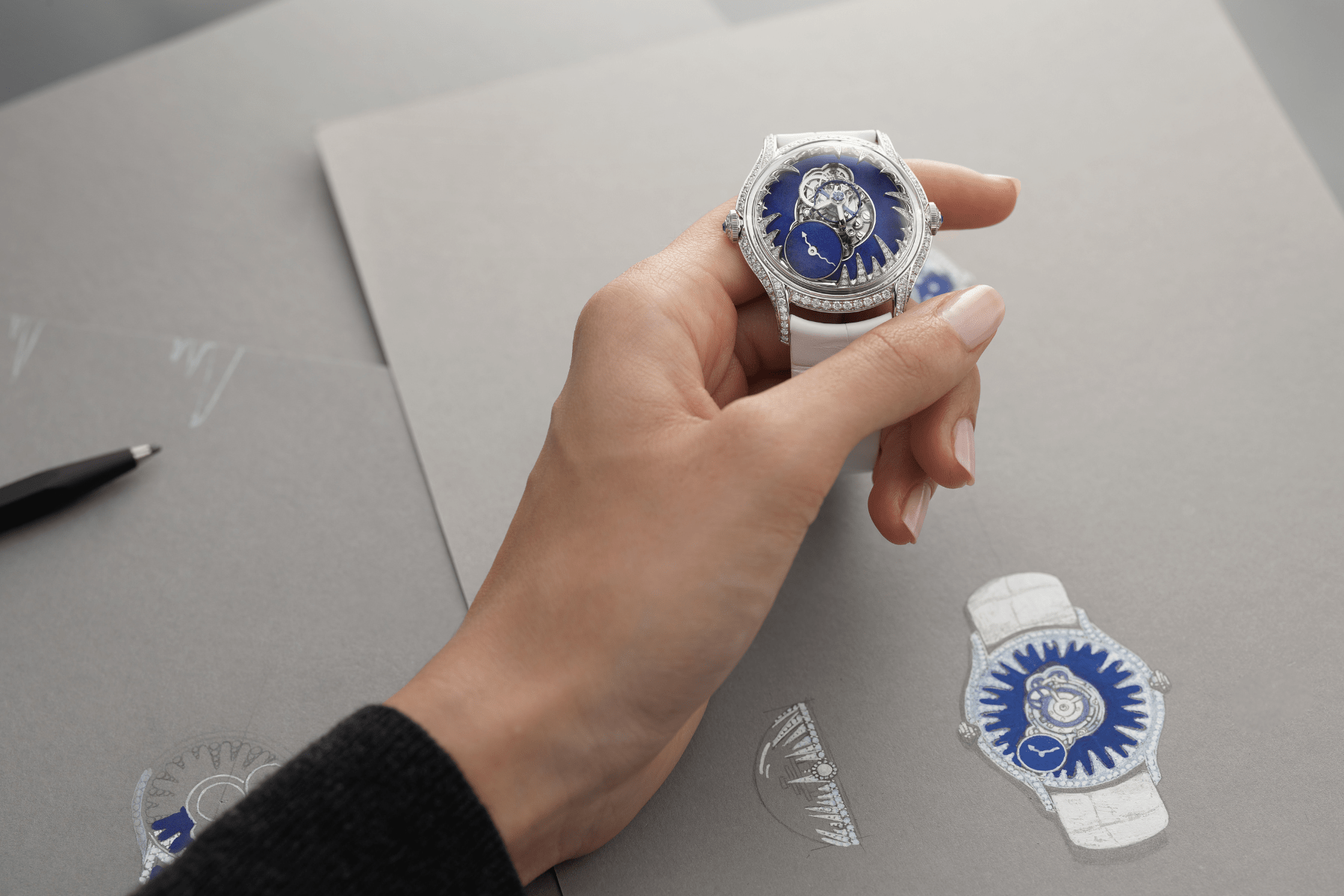 Tarpin was first drawn to FlyingT for its unique silhouette. In contrast to most watches, which are flat, he found the domed area surrounding the vertically constructed mechanism to be fascinating. Winter also happened to be Tarpin's favourite season, where he frequently travels to Annecy and Geneva. It was a seamless muse, which led the creative soul to select a wintery theme for his edition.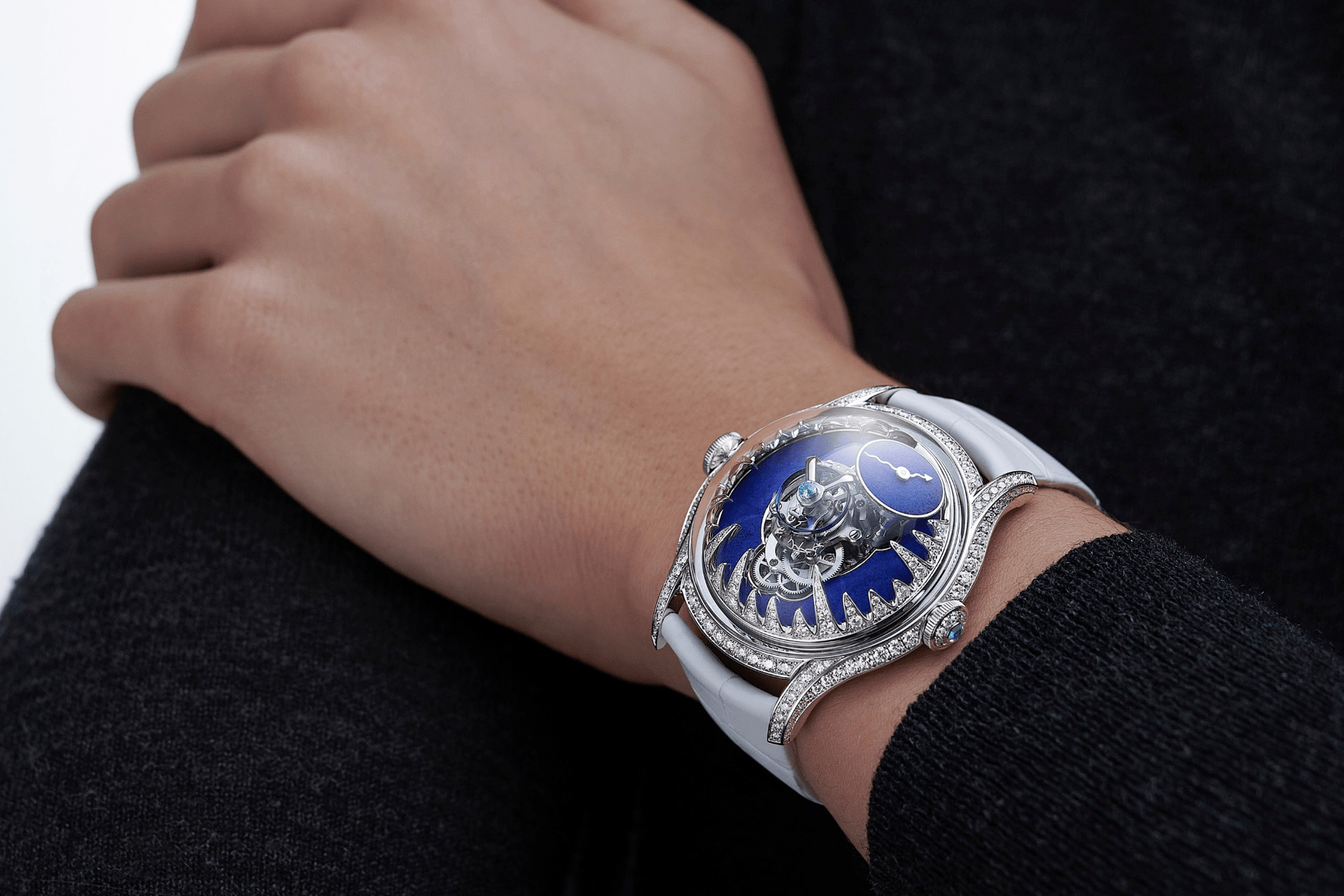 The first model, Ice, uses a sapphire crystal dome and a movement that is invaded by asymmetrical stalagmites encrusted with diamonds. Tarpin was inspired by a journey to Southern Siberia's Lake Bakal, which freezes completely from the edges throughout the winter. The movement and the matt lapis lazuli dial are still visible, revealing the elegance of the mechanism and the time, despite being nearly devoured by the diamond stalagmites.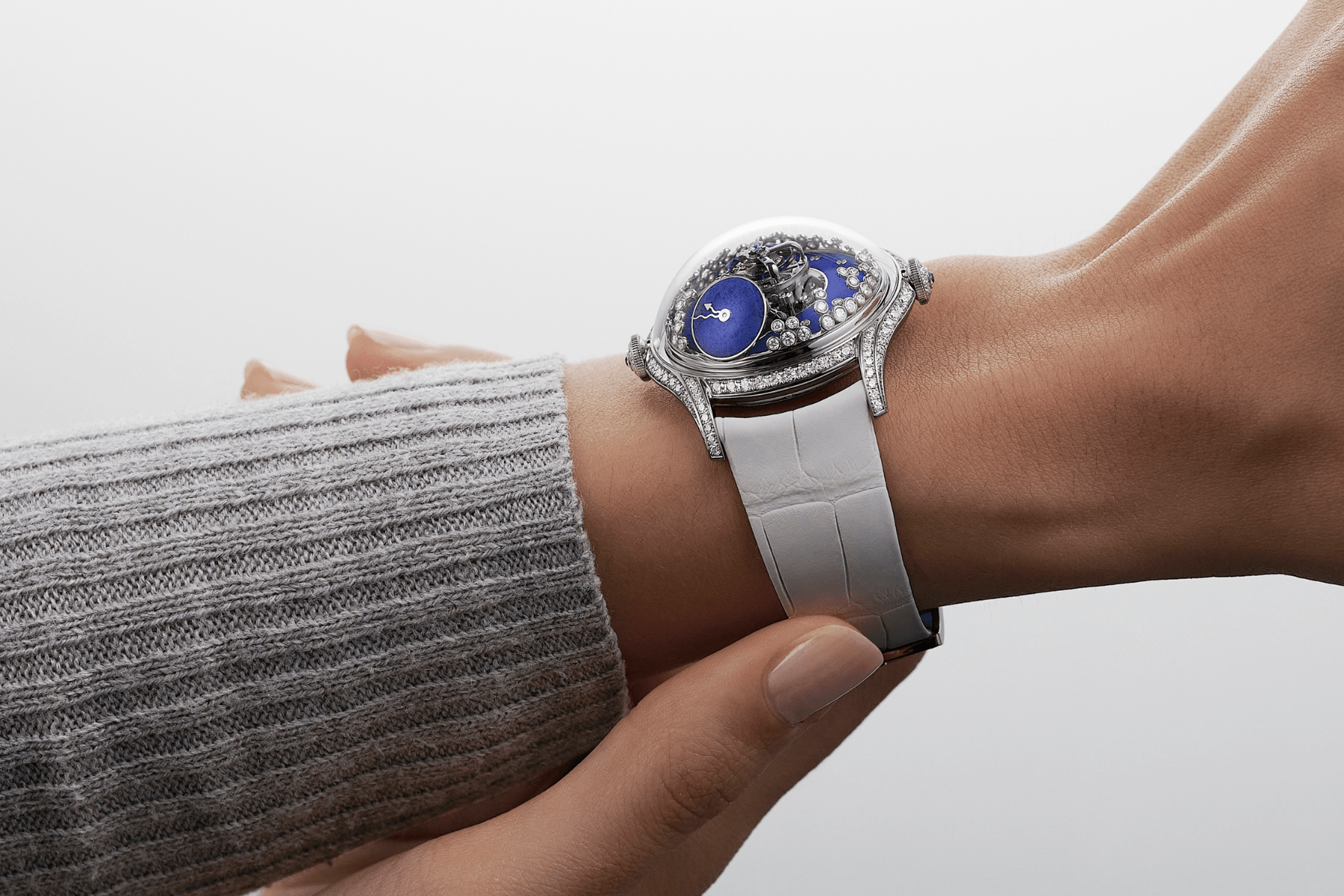 Tarpin's second model, Blizzard, is the result of him letting his mind wander to the Alps, where he has been skiing since he was two years old. Memories of being caught in snowstorms inspired him to design this piece, which features a sapphire crystal dome and a matt lapis lazuli dial with diamonds to represent snowflakes. The end result looks like a moving snow globe. 
Find the full MB&F x Emmanuel Tarpin collection here.
Photos by MB&F.