Eddy Jaquet engraves his interpretation of scenes and characters from eight Jules Verne works onto the MB&F Legacy Machine Split Escapement. 
MB&F transcends telling time by venturing into a new fantastical world with its latest collaboration with Swiss master engraver, Eddy Jaquet. This new partnership brings to life the works of the Father of Science Fiction himself, Jules Verne.
For this partnership, Eddy Jaquet uses MB&F's Legacy Machine Split Escapement (LM SE) as his canvas, because of its wide expanse of surface available for engraving. As preparation for this collection, Jaquet read up to 60 novels and short stories written by the 19th-century French author, before selecting eight stories to illustrate: Twenty Thousand Leagues Under the Sea, From the Earth to the Moon, Around the World in Eighty Days, Five Weeks in a Balloon, The Adventures of Captain Hatteras, Michael Strogoff, Robur the Conquerer, and Journey to the Centre of the Earth.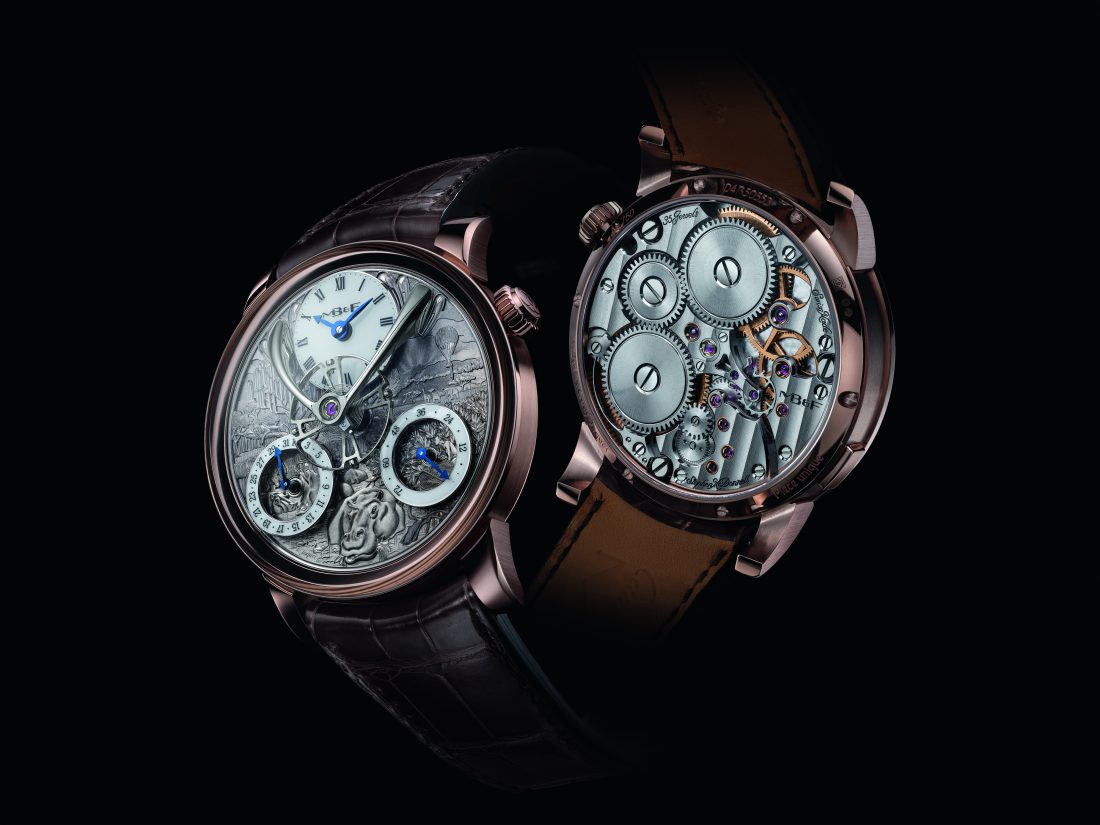 One of the key features to note is that none of the illustrations are realised from an existing piece of art – they instead come purely from the creativity and interpretation of Jaquet. Each engraving is a highly intricate tableau of scenes and key moments from the chosen stories, achieved by applying dark rhodium alloy by hand to bring out each detail within the restrictions of the dial.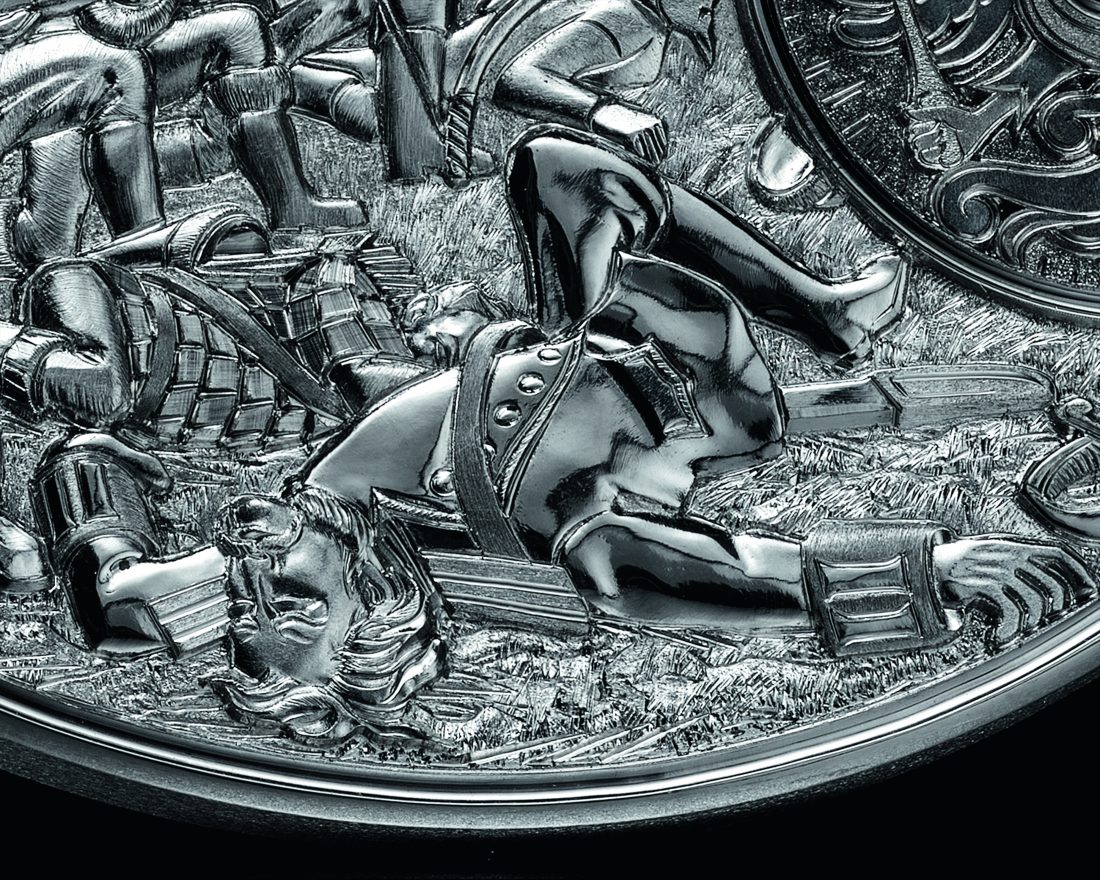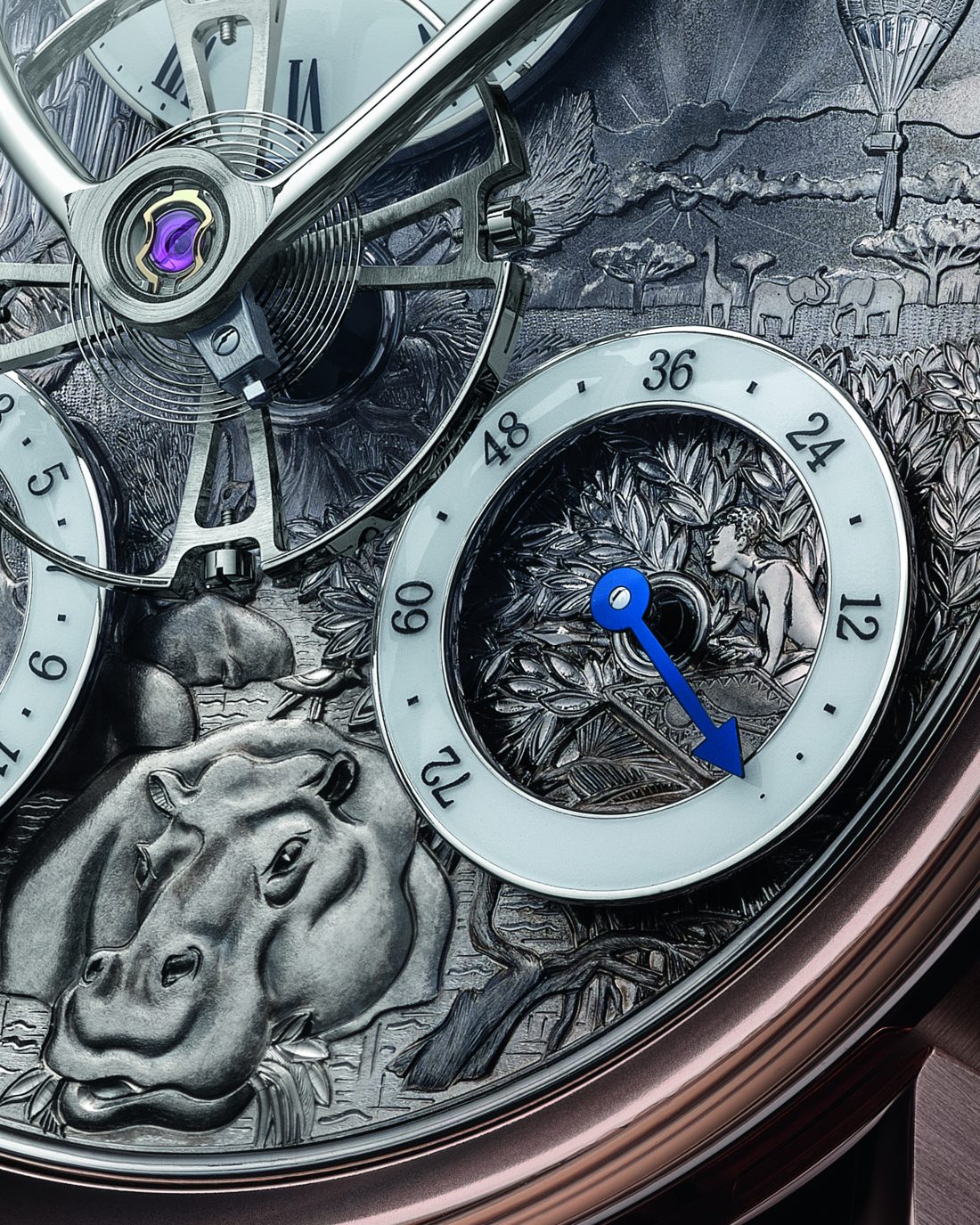 In producing each of the eight 18k red gold timepieces, Jaquet had to take into consideration the varying thickness on the reverse side of the LM Split Escapement dial plate, in order to accommodate the different components of the engine. Several adjustments also had to be made to the original LM Split Escapement, so that Jaquet could showcase his savoir-faire to the fullest. Open-worked date and power-reserve subdials were created, along with wider dial plates. The bezel was given a slimmer design and the case dimensions were reworked to make space for a wider dial plate. This increase in diameter also resulted in the production of a new dial crystal with a less pronounced curve to the dome.
Each unique piece of the MB&F x Eddy Jaquet is priced at US$162,000, which is about RM674,973. The only downside to this series is – it's already sold out! You can still discover the full collection and the beautiful engravings in detail here.
Photos: MB&F