MB&F collaborated with L'Epée to create a trio of table clocks, also known as the TriPod.
In the 13th collaboration between MB&F and Switzerland's premier clockmaker L'Epée 1839, the two have joined hands to create the "TriPods", trio of post-modern half animal/half robot table clock creatures to bring a touch of friendly futurism to your home.
Dubbed 'Robocreatures' by MB&F, each TriPod comprises a minimalist clock face suspended between three delicate insect-like legs, while sporting three insect-like spheres, and three movement levels comprising the creature's mechanical body.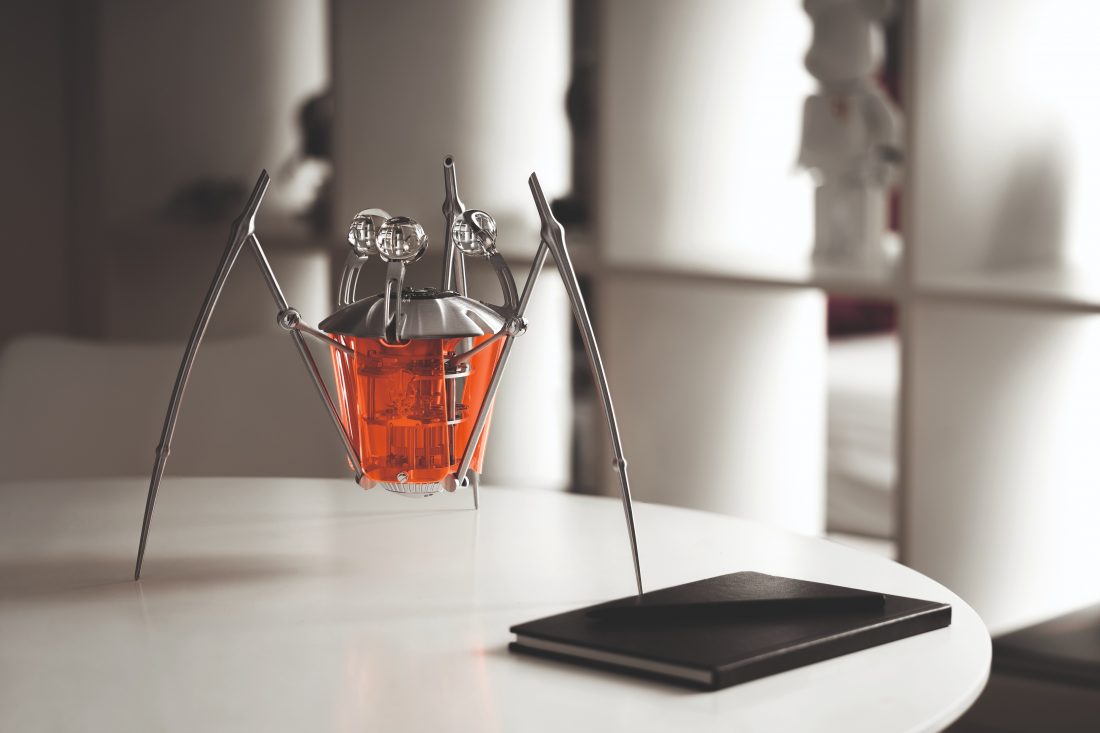 MB&F + L'EPée 1839 TriPod in Red
MB&F + L'EPée 1839 TriPod in Red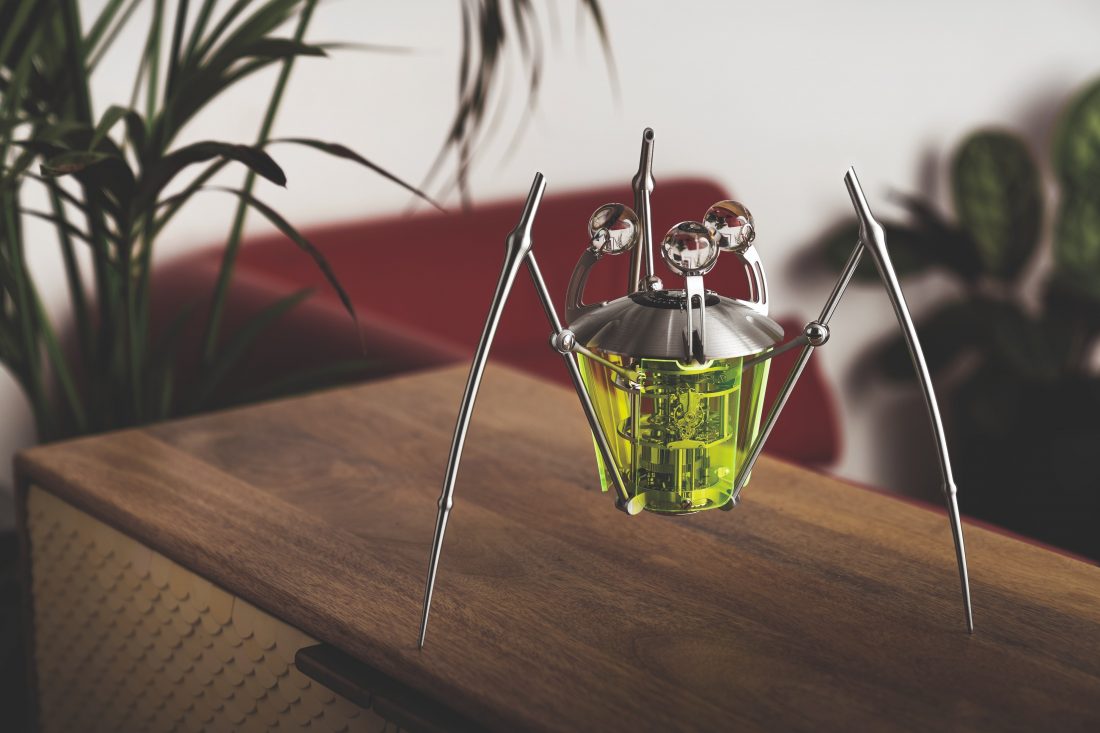 MB&F + L'EPée 1839 TriPod in Green
MB&F + L'EPée 1839 TriPod in Green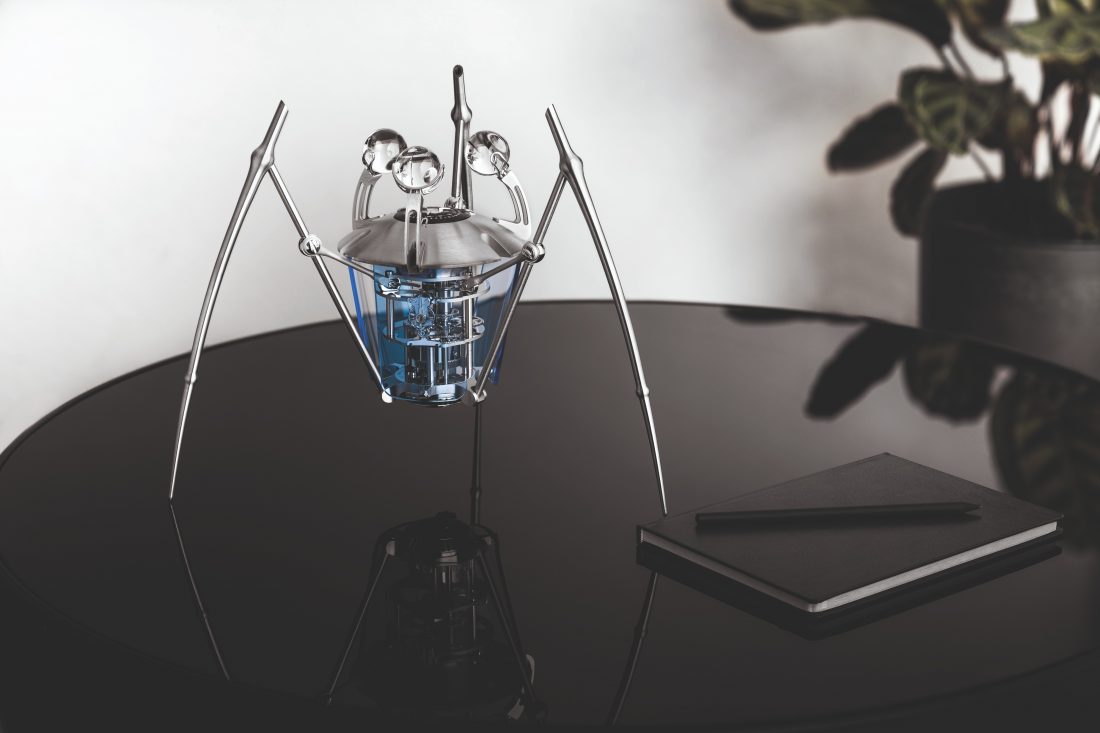 MB&F + L'EPée 1839 TriPod in Blue
MB&F + L'EPée 1839 TriPod in Blue
(Swipe left for more)
"In the same way that H.R. Giger created his Alien universe, we're creating our own world of creatures," described MB&F founder Maximilian Büsser on the Robocreatures.
The TriPods comes in three different neon colours: blue, green, and red. Each is equipped with three insect-eye spheres made of precision lens-quality glass, and a clock dial making one full revolution in 36 hours that indicates three sets of hours and minutes. Sitting below the dial is a 182-component three-dimensional sculptural movement crafted on three levels by L'Epée 1839, with a vertical balance beating at a traditional 2.5Hz (18,000 vph). Time-setting and winding are by key, and when fully wound the movement offers an impressive eight-day power reserve.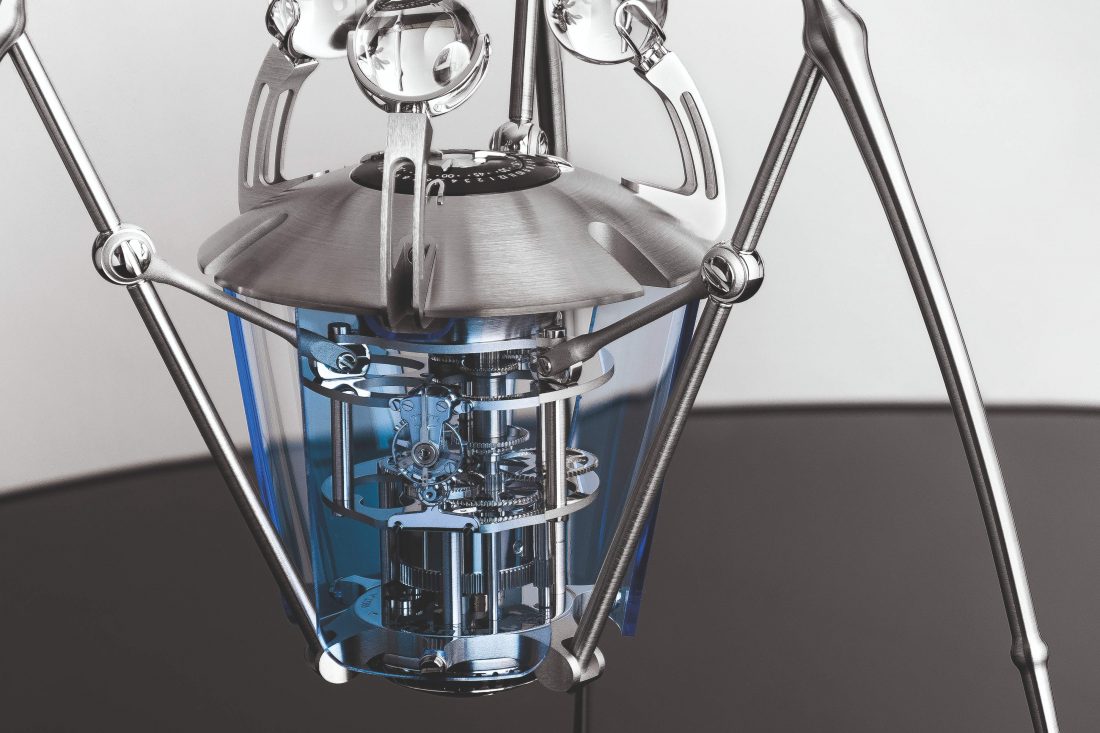 A key element of the TriPod is time indication, which is done by looking down on the dial composed of rotating discs. However, this clock requires some interaction between Man and Machine – where the observer reads the time through the three optical spheres, each magnifying the clock's numerals and making them legible. In order for all three "insect eyes" to clearly show time from any angle at any time, the dial also features three sets of numerals 1-12, meaning the dial completes a full rotation in 36 hours instead of the customary 12 hours.
"These clocks are our companions," said Büsser. "They live. They tick. They're like a pet – bringing life into your interior."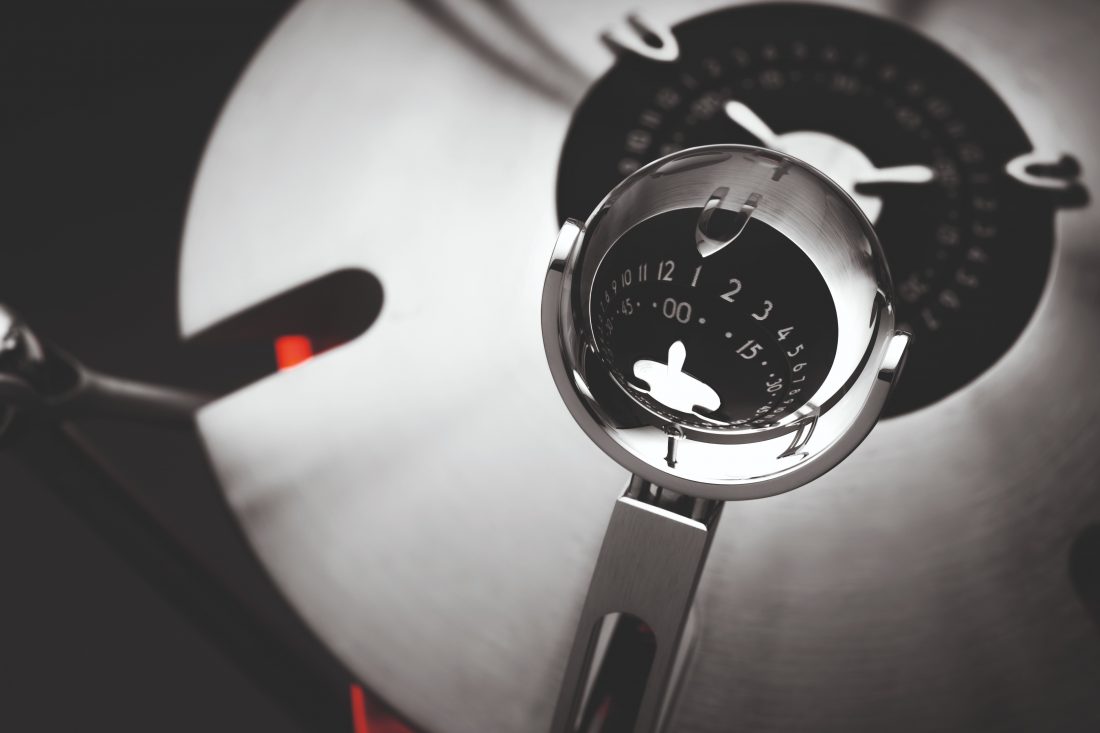 The TriPod is only available in limited edition, with each colour available in only 50 pieces. They retail for RM104,000 each. For more information, head on over to the MB&F website.
Photos: MB&F