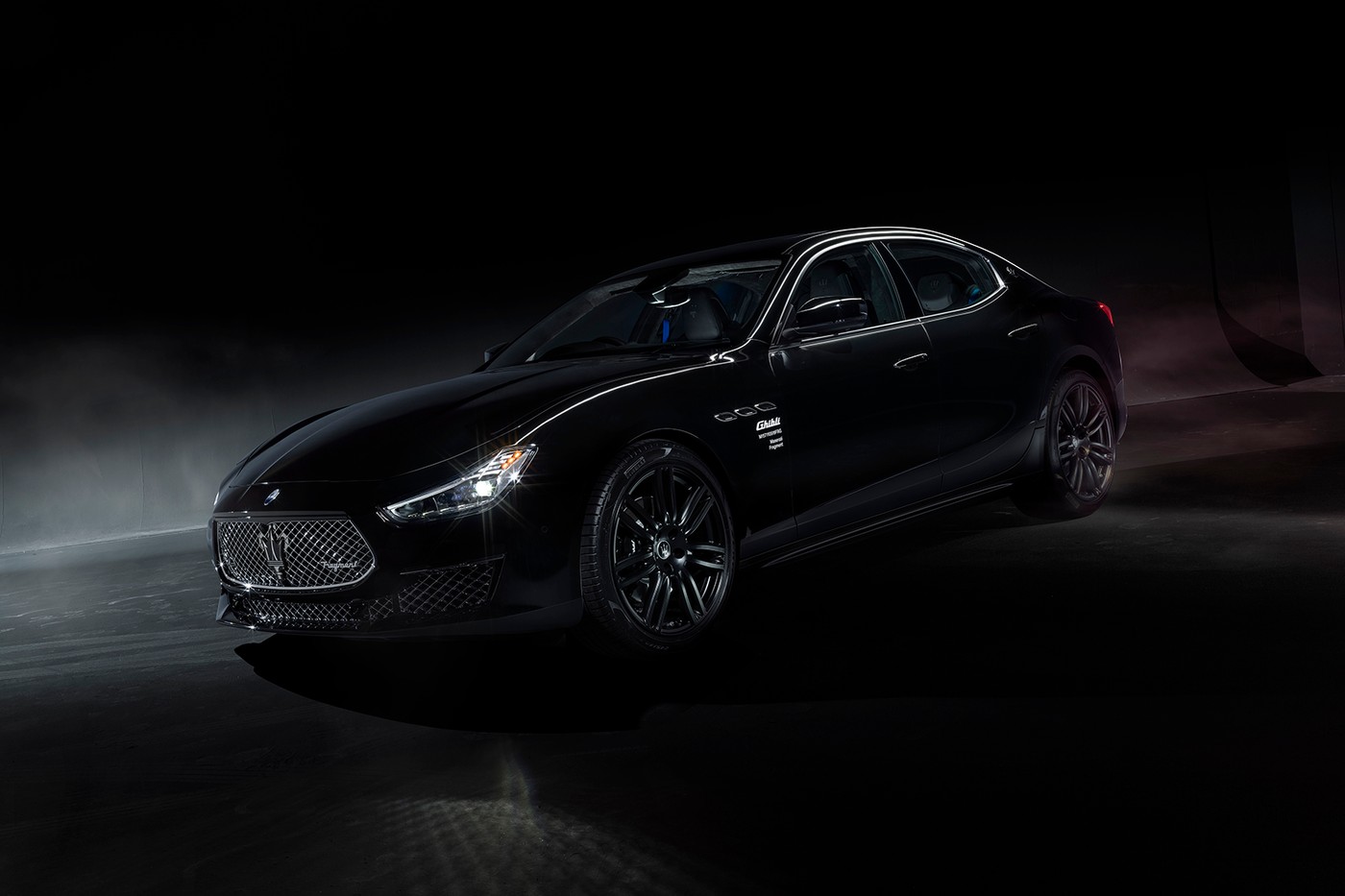 Maserati levels up their street smarts, having invited "the godfather of street culture" and founder of Fragment Design Hiroshi Fujiwara to join the former's Fuoriserie customisation program, which allows collectors to create bespoke drives according to their heart's desires. This latest partnership has resulted in the design of two limited edition models – the Ghibli Operanera and Ghibili Operabianca.
Inspired by the Japanese term "Itanji", meaning "non-conformist", both cars carry Fujiwara's signature streetwear style in all its stripped-back, monochromatic glory. The Operanera features a glistening black exterior, while the other is dressed in a glossy white finish. Both cars include references to Fragment Design, such as the logo found on the C pillar and the unique grille which embodies Fujiwara's "metropolitan style". They also come fitted with 20-inch matte black Urano wheels.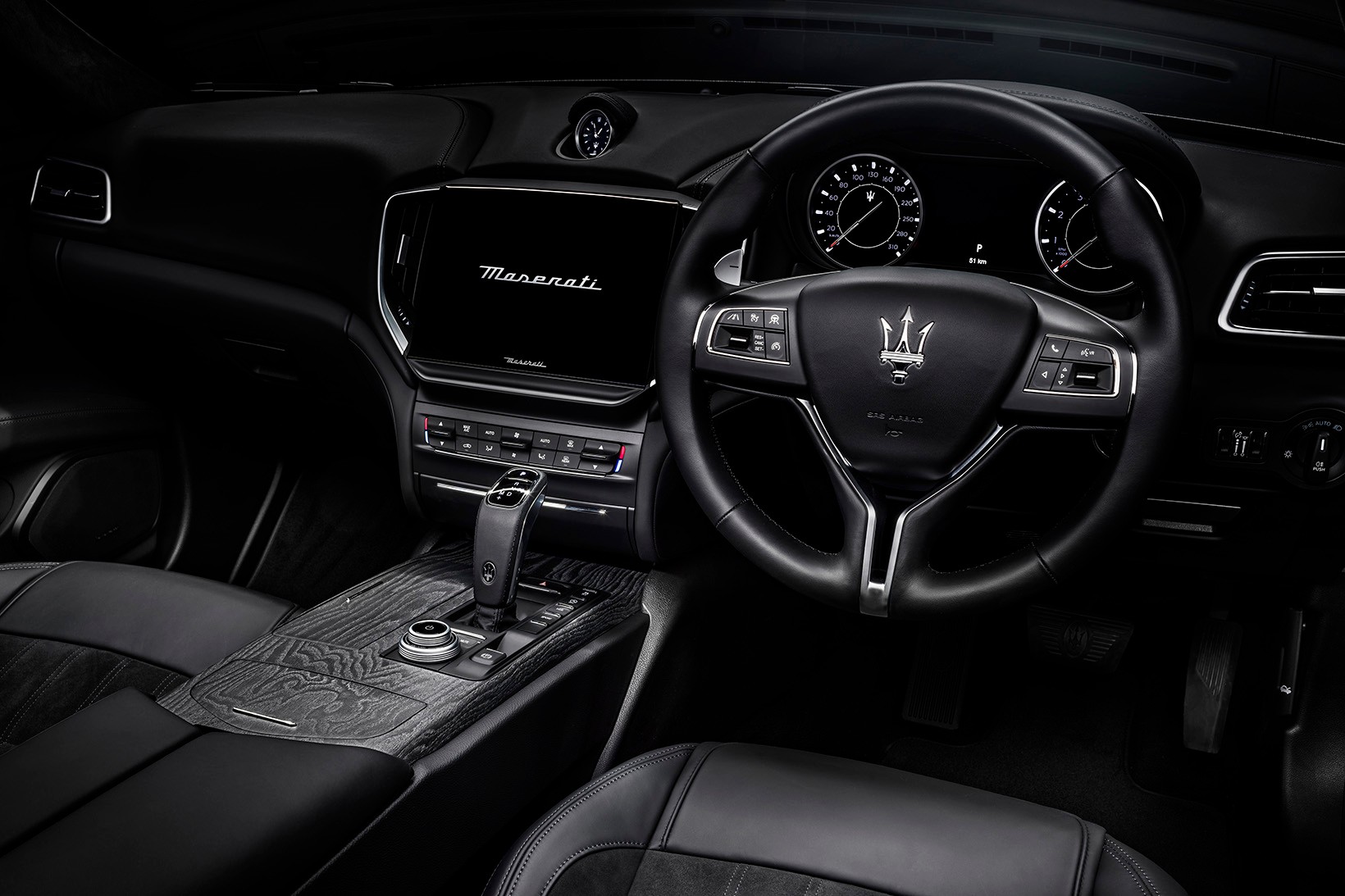 The monochromatic finish of the cars also extend into the interiors, accented with near-metallic blue seatbelts and muted silver stitching in the premium-eather and Alcatara seats that are emblazoned with Fragment's name as well as the Maserati trident. Running underneath the triple side air ducts is a special alphanumeric tag, reading "M157110519FRG". The first four characters reflect the Ghibli ID code, while the following four reference the date of Fujiwara and Maserati's first meeting in 5 November, 2019, and the last three make up another tribute to Fragment.
Limited to only 175 units, the stylish new Ghiblis will also be accompanied by a collaborative capsule collection that echoes the same spirit of unconventionality as the cars. While details are yet to come, it's certainly one collection to watch out for. To find out more information about the new Ghiblis, visit Maserati's website.
Photos: Aldo Ferrero/Maserati.