Maserati returns with a "one-of-a-kind" spyder that promises to open up new frontiers, two years after introducing the MC20. The essence of the super sports car takes on a new shape: the elegant lines stretch up and mix with the clouds and stars in a wind tunnel, all without compromising the coupé's thrills. 
The Maserati MC20 Celio has cutting-edge Polymer-Dispersed Liquid Crystal (PDLC) technology, which allows you to gaze up at the sky even with the top down. According to Maserati, It takes only a rival-beating 12 seconds for it to slide gracefully away into the rear housing and can be operated at speeds of up to 50km/h.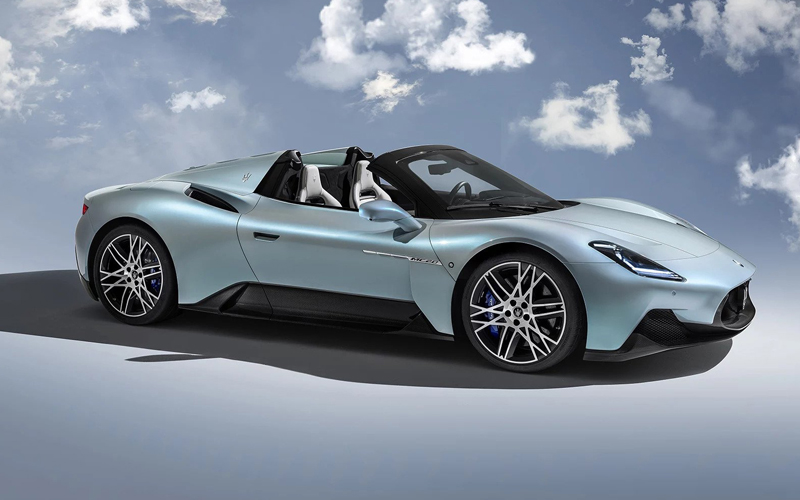 The Cielo is a comprehensive vehicle, and the special Acquamarina colour expresses this at first glance. The launch colour, which is part of the Maserati Fuoriserie customization programme, expounds on the theme of travelling in the vast outdoors. The three-layer paint is based on a racing-inspired grey and features an aquamarine iridescent mica. It has a new, bright tone that interacts with light and reveals itself with a sense of surprise, contemporaneity, and sparkle.
The PrimaSerie Launch Edition, a limited series with distinctive features like the Acquamarina bodywork, ice-coloured interior, and even a few golden elements, makes the relationship between the spyder's elegance and sporting personality even more exclusive.
Pursuit of aerodynamic perfection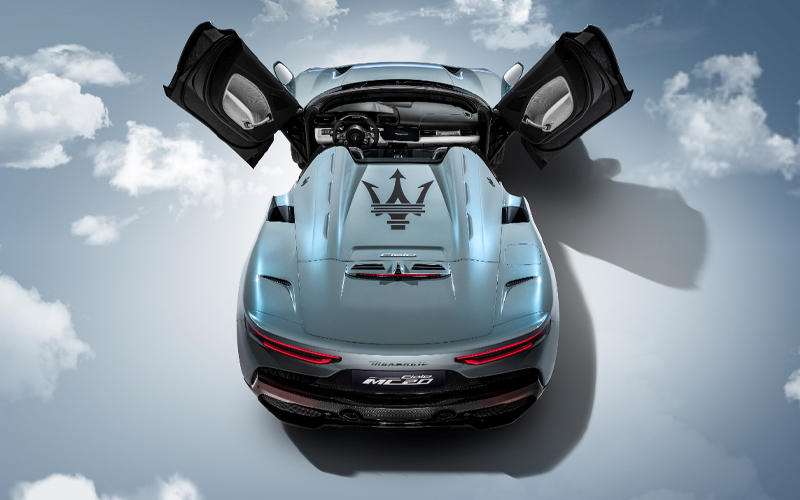 The results of the MC20 Cielo's purposeful attitude and pure sporting personality were shaped using Computational Fluid Dynamics and wind-tunnel technology. With the sky above, you may convert from matte to clear mode in an instant with the Cielo button, even while closed, thanks to a unique in its class PLDC glass.
Behind the wheel of the MC20 Cielo, poise and purity of driver involvement are essential. Drive Mode makes use of unlatched turn logic to quickly select the appropriate driving modes: GT, Sport, Wet, Corsa, and finally ESC Off. The MC20 Cielo's complete package is just a seamless shift of a switch away, thanks to varying boost levels from the Nettuno engine and related suspension stiffness.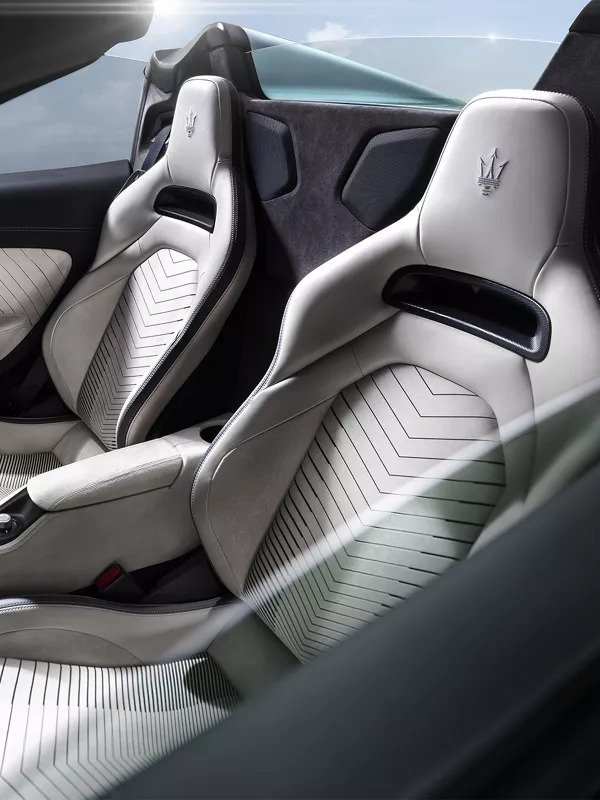 When structural stiffness and weight are compromised, handling and overall performance are usually impacted as well. Maserati's pursuit of aerodynamic perfection, on the other hand, has resulted in a completely integrated expansion of the overall design. The result is supercar performance, with the MC20 Cielo reaching speeds of over 320km/h in under 3 seconds.