With a 300-year history of audacious expertise and unsurpassed passion, Maison Martell has made elegance, complexity and balance an enduring hallmark in all its collections.
Now, the Maison is revealing a treasured part of its legacy – an exceptional reserve of vintage eaux-de-vie, presented in finely crafted Dame-Jeannes. Selected from its remarkable library of eaux-de-vie, the collection is a physical embodiment of the rich heritage passed down throughout eight generations of Cellar Masters.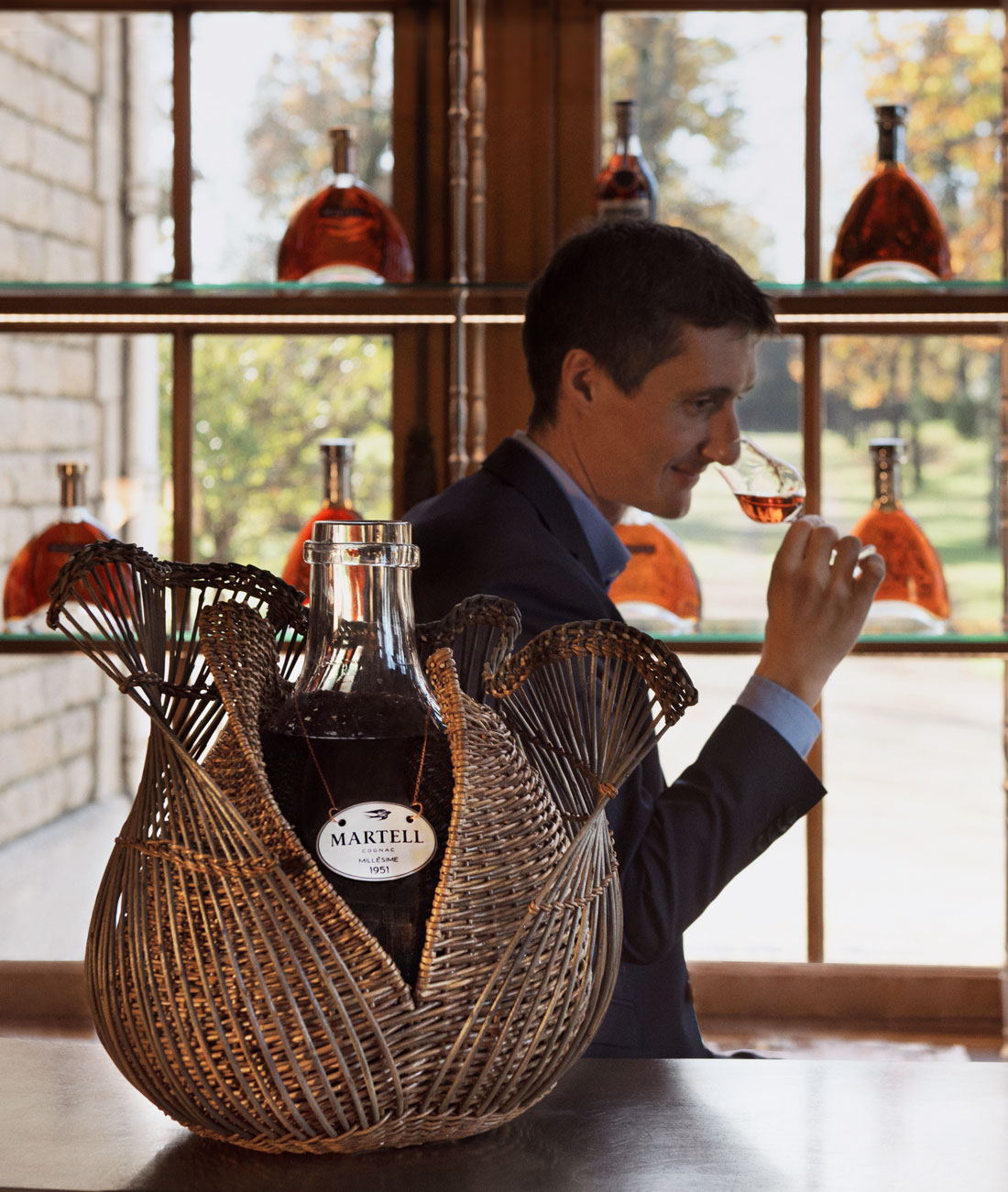 Martell's current Cellar Master, Christophe Valtaud, has chosen a few of the very rarest eaux-de-vie to create this Dame-Jeannes Collection. The prized vintage eaux-de-vie have spent several decades aging in fine-grained oak barrels within the Martell cellars.
After determining that they have reached their full aromatic potential, he transfers them to the 11-litre glass demijohns, which will prevent contact with the air and preserve their exceptional quality for years to come. 
Previously, these vintage eaux-de-vie were reserved for Maison Martell's most prestigious blends. With this collection, the unique aromatic profiles of each one can now be discovered and savoured. 
Among them, the 1951 vintage from Grande Champagne constitutes a wonderfully balanced cognac that was chosen for the blend to celebrate the House's historic 300th anniversary. Another exceptional eaux-de-vie is the 1958 vintage, which dominates the palate with great intensity and length with its notes of leather and candied fruit.
The 1971 vintage, on the other hand, offers outstanding aromatic qualities and a chance to discover the Fins Bois terroir, which rarely delivers eaux-de-vie with such remarkable aging potential.
A special vintage for Malaysia's connoisseurs
Local collectors can look forward to Malaysia receiving the 1968 vintage, a sublime eaux-de-vie from Grande Champagne. From the start, the cognac is a feast for the senses, from its luminous, golden-copper hue to its tantalising nose that delicately unfolds to notes of herbal tea with a hint of menthol. The taste on the palate boasts a fresh, balanced and distinct character, first bursting forth with prominent notes of lemon and citron, then evolving into fleshy fruit tones of mango and papaya.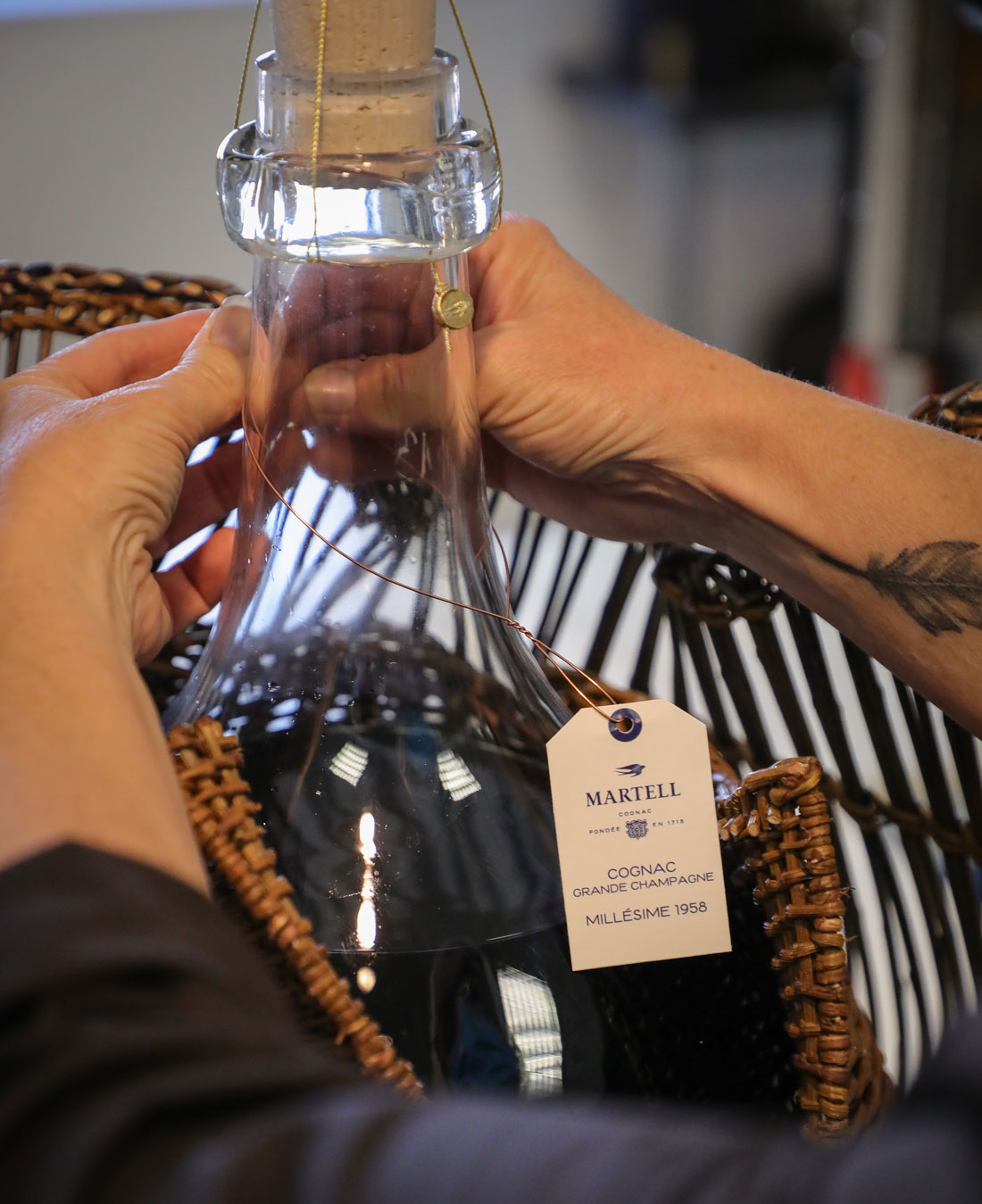 The best of French craftsmanship
Staying true to tradition, each Dames-Jeanne is held in a wicker basket, and come with a pipette, used to extract small quantities for tasting. Three French artisans, demonstrating precise and perfectly controlled techniques, contribute their talents to the pieces: a carpenter who sculpts the wooden mould by hand, a glassblower who creates the flask, and a basket-maker who crafts the wicker encasement.
Each Dame-Jeanne will be individually made to order in the workshops of the Fondation d'Entreprise Martell in Cognac, and includes a certificate signed by Christophe Valtaud.
The Dame-Jeannes are available by special order, with the price given on request. For enquiries or to register your interest, please contact Trisha at +60 16 428 4403 
For more information, visit martell.com