We've put together a day's itinerary of the best things the township has to offer for your next trip East.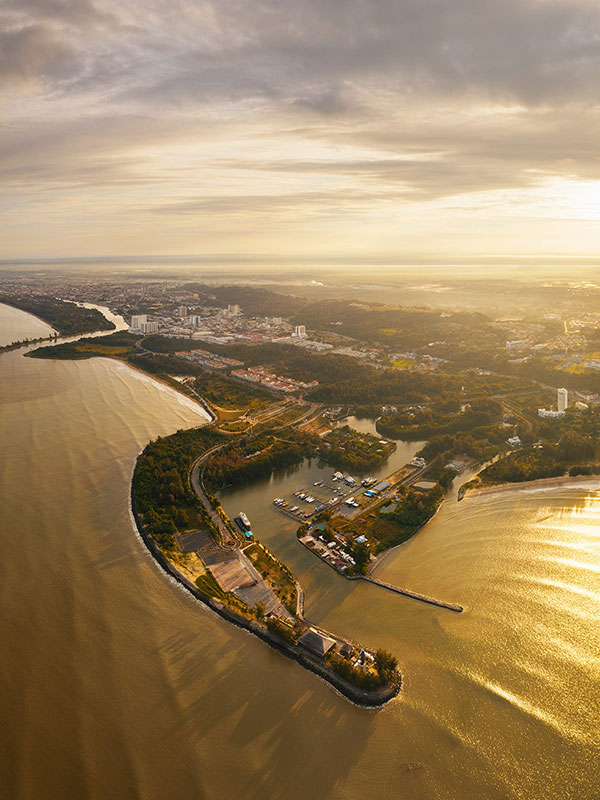 East Malaysia is well-known throughout the region for its natural wonders and colourful heritage unique to the two states that form its borders. Sarawak, in particular, boasts over 27 ethnic groups, each with a distinctive history, cuisine and lifestyle that lend a rich and immersive cultural experience to all who pay a visit.
While Kuching often gets the spotlight whenever the largest state in Malaysia is mentioned, there is also much to be discovered at Sarawak's second largest city after the capital: Miri. We recently spent a few days in the laid-back coastal town for a tour of its largest township, Marina ParkCity (sister to KL's Desa ParkCity), and discovered a host of cultural, urban and nature activities waiting to be explored.
Following our experience with the local landscape and lifestyle, we've put together a day's itinerary of the best things the township has to offer for your next trip East.
8.00am: Morning jog at Miri Central Park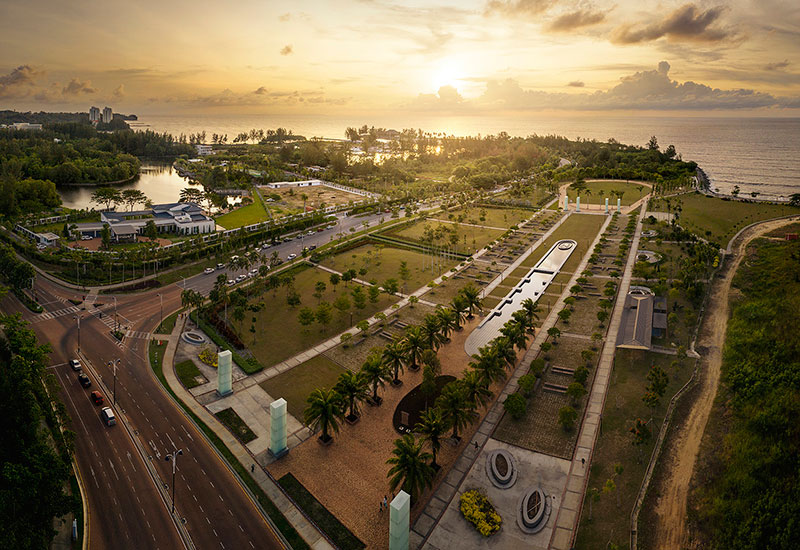 Kickstart the day at Miri Central Park for a glimpse of the community lifestyle here whilst meeting your fitness goals. Located within the Waterfront District of the 550-acre township, Miri Central Park spans across 15.7 acres, featuring paths lined with lush trees and shrubs for a breath of fresh air even as you walk, jog or cycle.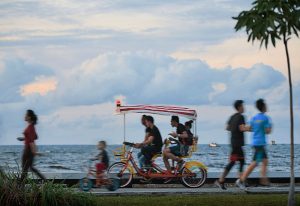 There's also a recreational playground, central fountain and sizeable lawn on top of a linear park and 500-yard-long seafront boardwalk offering scenic panoramas of the South China Sea. If you make it to the end of the stretch, you'll be able to catch your breath by the iconic Seahorse Lighthouse (did you know the seahorse is the official mascot of the city?), or at the Marina Bay, where yachts from all over the world dock.
9:00am: Breakfast at Marina Square 1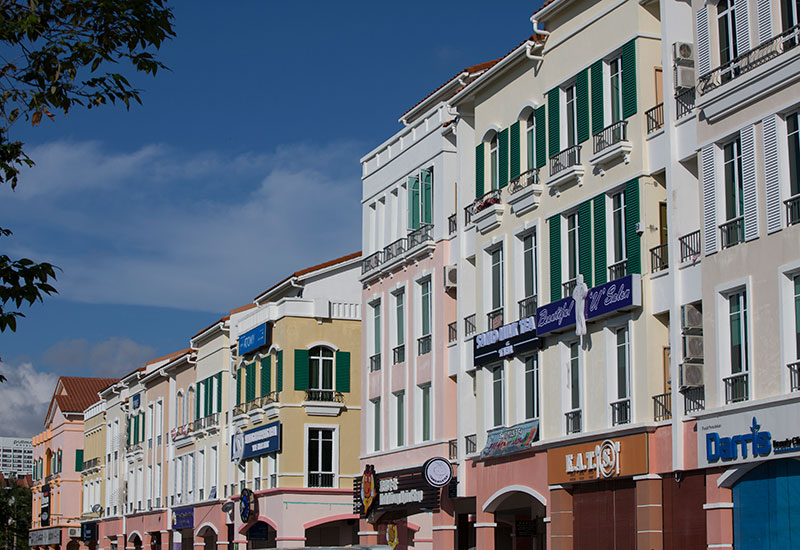 After a healthy start to the day, refuel your energy at Marina Square 1, one of the main commercial hubs within the township. Take your pick from casual restaurants serving local cuisine, modern cafes with failproof breakfast sets or bistros will all-day dining options.
11.00am: Visit the Miri Handicraft Centre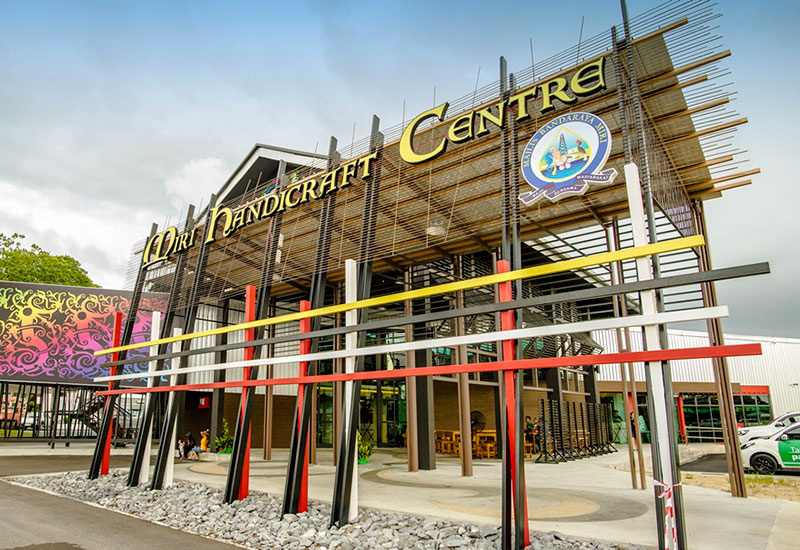 A visit to the Miri Handicraft Centre is a must in our books for those who can appreciate the cultural art of batik, weaving, beading and more. Just a 5-minute drive away from Marina Square, this is the perfect place to pick up a souvenir or two, including woven baskets, beaded bags and other handcrafted paraphernalia. You may even score the opportunity to witness one of the locals working intricately at a piece of handicraft too!
12.30pm: Lunch at Miri Times Square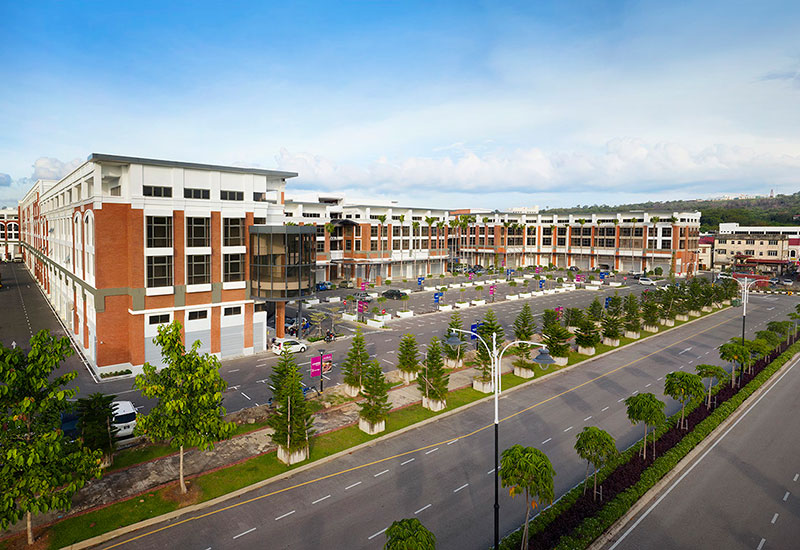 Come lunchtime, head over to Miri Times Square – arguably the most happening spot in all of Miri Central Business District. Here, you'll find an array of shopping, dining and entertainment spots to fill up your time. Bubble tea fans will be pleased to find an abundance of bubble tea shops too, including Tea Co. which offers healthier detox fruit teas for a guilt-free indulgence!
3.00pm: Join a workshop with The Tuyang Initiative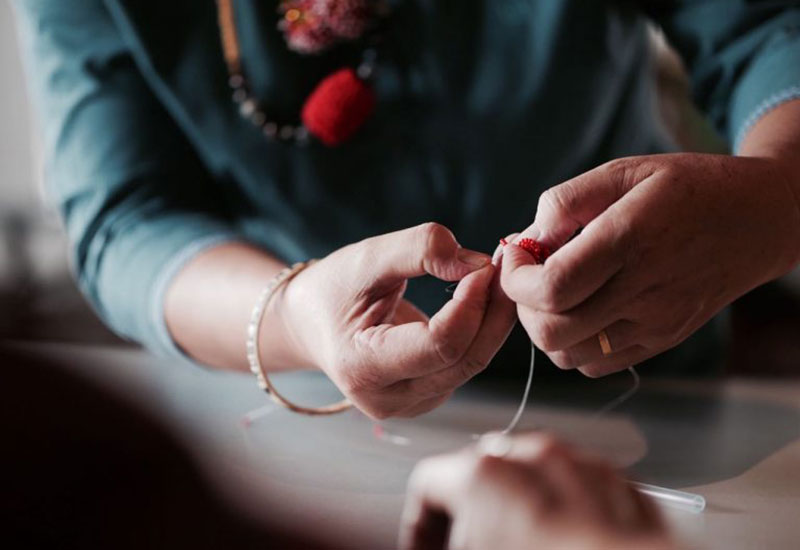 For a more hands-on approach of learning about the local culture, why not join a class or workshop? The Tuyang Initiative at Miri Times Square is a social enterprise that works with the Dayak community to offer a selection of workshops including weaving, beading, dancing and singing so you can bring home a new skill along with inimitable memories. To secure a spot, do make a booking ahead of your visit at their official website.
6.00pm: Enjoy a sunset dinner at Coco Cabana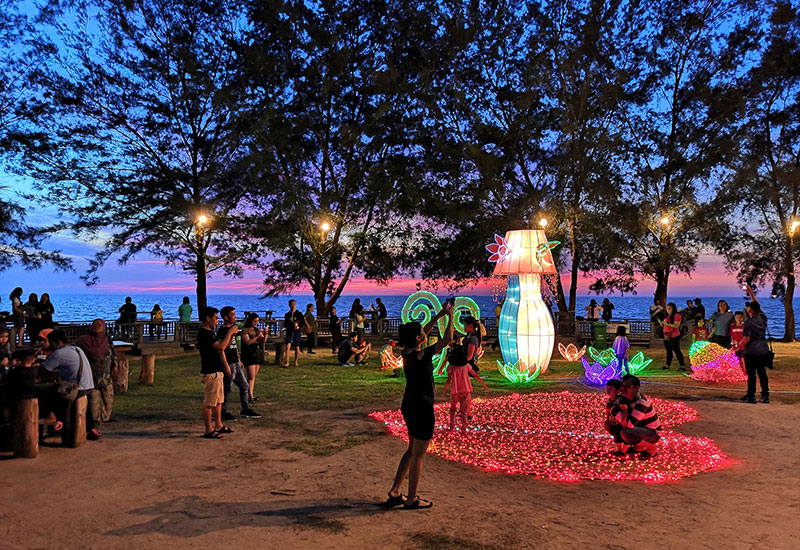 Once you're satisfied with honing your newfound skill, reward yourself with breathtaking vistas of the sunset and sea back at the Waterfront District. Coco Cabana, home to the Seahorse Lighthouse, is the go-to hangout place for a sip of cocktail as the sea breeze caresses your face and the sound of crashing waves envelope you in pure serenity. Stay on for dinner and watch as the surrounding area comes to live with vibrant LED displays after sundown, bringing groups of families and friends together for a fun night out. You may alos chance upon a bazaar or witness cultural performances, which are occasionally held on the weekends.
9.00pm: Visit a bar at Marina Square 2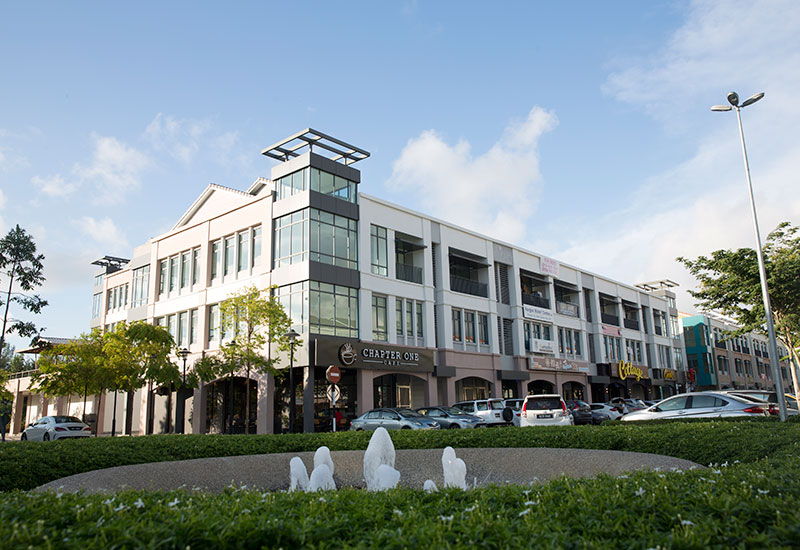 If you want a nightcap before calling it a day, Marina Square 2 promises to deliver with its wide selection of bars and pubs. You'll notice a clear distinction from Marina Square 1 earlier in terms of their architectural language, with the shophouses here featuring either a neo-classical or contemporary façade – each evoking a unique ambiance. Among intriguing stops to consider are Beer O'Clock (Miri's first self-service beer bar) and The Blackbird Wine Bar (ideal for lovers of wine and cheese platters).
For more information about Marina ParkCity, visit the official website here. Follow their Facebook page for more updates on upcoming events, exhibitions and festivals around the township.