Marilyn Monroe's skincare routine was specially curated and prescribed to her by her dermatologist and beauty brand that we know today as Erno Laszlo.
There comes a point in every beauty addict's life where we would have at least once Googled a celebrity's skincare routine. Despite knowing that apps and programs such as Photoshop and FaceTune – coupled with the power of makeup – are often the "secrets" behind a star's flawless, glowing skin – we simply can't help but continue tearing apart the Internet to find out what's the next promising potion to add to our vanity. However, these beauty secrets don't necessarily have to be tied down to a generation, though we still love checking out Rosie Huntington-Whiteley or Alicia Key's skincare routine, we've still noted stars from past generations – like today's birthday girl, Marilyn Monroe.
Early last month, a document dating back to March 17, 1959 written by famed dermatologist Dr. Erno Laszlo was shared on the New York City Makeup Museum Instagram page. Addressed to Marilyn Monroe, the letter details a list of products and careful instructions to be carried out by the actress every morning and night. 
The multi-step skincare routine doesn't carry much difference to the regimes we know and practice today. If anything, it's also a testament to Monroe's progressive intelligence and curiosity – despite often being portrayed as the "cute but dumb blonde" stereotype. According to Patricia Schuffenhauer, the chief historian and branding officer of Erno Laszlo, she explained that the routine was created with products focusing on hydration and moisture, to target Monroe's dry skin concerns. The bottom of the document also states that the Hollywood actress was to stay away from any kind of nuts, chocolates, olives, oysters and clams. We take a look at the skincare routine of the iconic Norma Jean, and how it compares to what we know about beauty today. 
Cleansing
In the AM, Monroe was instructed to wash her face and neck using Active Phelityl Soap and lukewarm water. Though today we tend to favour liquid cleansers, the effectiveness of bar soaps shouldn't be disregarded – especially since they are kinder to the environment thanks to the elimination of plastic packaging.

Toning
The use of toners has been one of the most highly-discussed topics in skincare since its inception, but Marilyn Monroe isn't one of those who writes the toning step as unnecessary. After cleansing, she was instructed to "apply well-shaken [Normalizer Shake-It] on entire face – except around the eyes", before immediately blotting it off. This step was meant to help control surface oils, even out the skin tone, and lock in moisture. Today, we mainly use toners as our first step in hydration and bringing back your skin's pH balance to maintain a strong moisture barrier.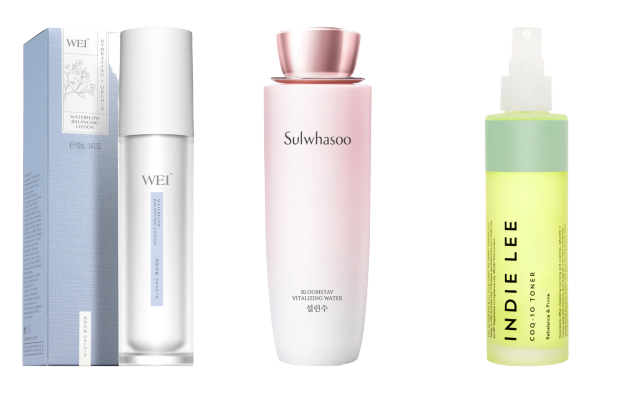 Eye Cream and Powder
After applying and blotting off her toner, Monroe moved onto eye creams to combat dark circles and prevent fine lines. She would apply the Erno Laszlo pHelitone Eye Cream under her eyes "in tiny dots", before finishing off her morning routine by dabbing her face and neck with Duo-Phase Face Powder and brushing it off with a large piece of cotton. Monroe uses an "emollient, feather-soft" face powder in place of a moisturiser or SPF, in order to achieve a "sheer, dewy matte finish". However, today, moisturisers and sun protection have become indispensable steps in a skincare routine – in order to replenish and lock in your skin's hydration, prevent UV damage and resist premature ageing.

Double Cleansing with Oil
Marilyn Monroe's PM routine doesn't differ much from her AM routine, with additional steps such as applying Active Phelityl Oil all over her face, lips, and neck with a large piece of cotton that's been "saturated to the dripping point", before continuing with her usual cleansing routine. Even though double cleansing didn't make waves in the beauty community until the late 2010s, Monroe was already in on the cleansing method to ensure that every stitch of makeup and the day's grime were removed.

Night Cream
Another special step in her evening routine is the application of the Erno Laszle Active Phelityl Cream all over her face, neck and décolleté. The cream is an incredibly thick and unctuous formula, with an ointment-like texture to intensely moisturise the skin. After that, the cream was washed off with a piece of cotton saturated with Controlling Lotion toner to add more skin-loving ingredients to the skin. She was then instructed to reapply the cream to drier areas of her face.
Though we no longer wipe off our moisturisers at night, we do rely on heavier creams and emollient textures to help seal all the hydration and beneficial ingredients from previous steps into our skin. Overnight and sleeping masks are also a staple in a beauty addict's nighttime routine, to help replenish and rejuvenate the skin as we get our beauty sleep.
Featured photos: Getty.
Product images courtesy of the respective brands.