Enjoy fine Chinese delights put together by Chef Fei Huang from Guangzhou, in exclusive residence at Mandarin Oriental KL's Lai Po Heen until July 23.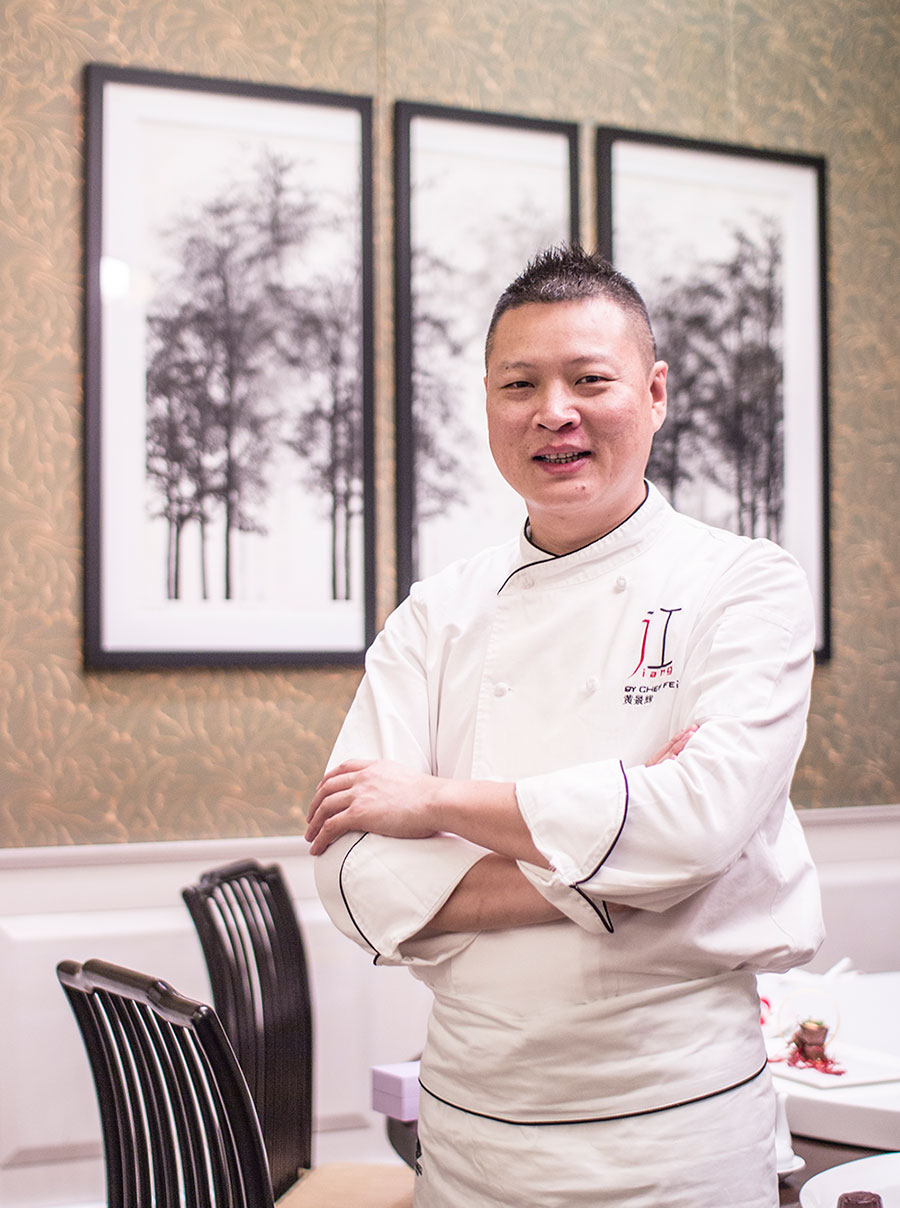 The responsibility of the chef is to provide healthy, nutritious, and safe fresh food – this is the foremost principle of Chef Fei Huang, who spent six months curating dishes for his residence at Mandarin Oriental, Kuala Lumpur.
From July 17-23, his acclaimed creations will be featured on lunch and dinner set and a la carte menus as an exclusive treat for Malaysian fans.
Bringing years of experience in Cantonese cuisine, Chef Fei hails from Mandarin Oriental, Guangzhou, where his signature 'Jiang by Chef Fei' restaurant was opened in 2012. His innovative, artful creations have risen in the fine dining scene of his hometown Guangdong, to earn Chef Fei multiple awards and widespread recognition.
"A tasty dish requires patience and understanding of fresh materials from farm to table; after sourcing, it's mostly trial and error with the 36 methods of Chinese cooking, where seasoning and plating are also important," he shares, likening the process to discovering a woman's preferences in courting.
Chef Fei worked hand-in-hand with Lai Po Heen's Chef Ricky Thein to craft this menu featuring the world's best organic ingredients, prepared with minimal salt, oil, fat, and sugar. We got to sample a specially-curated menu, and these were the items that stood out.
(swipe left for more)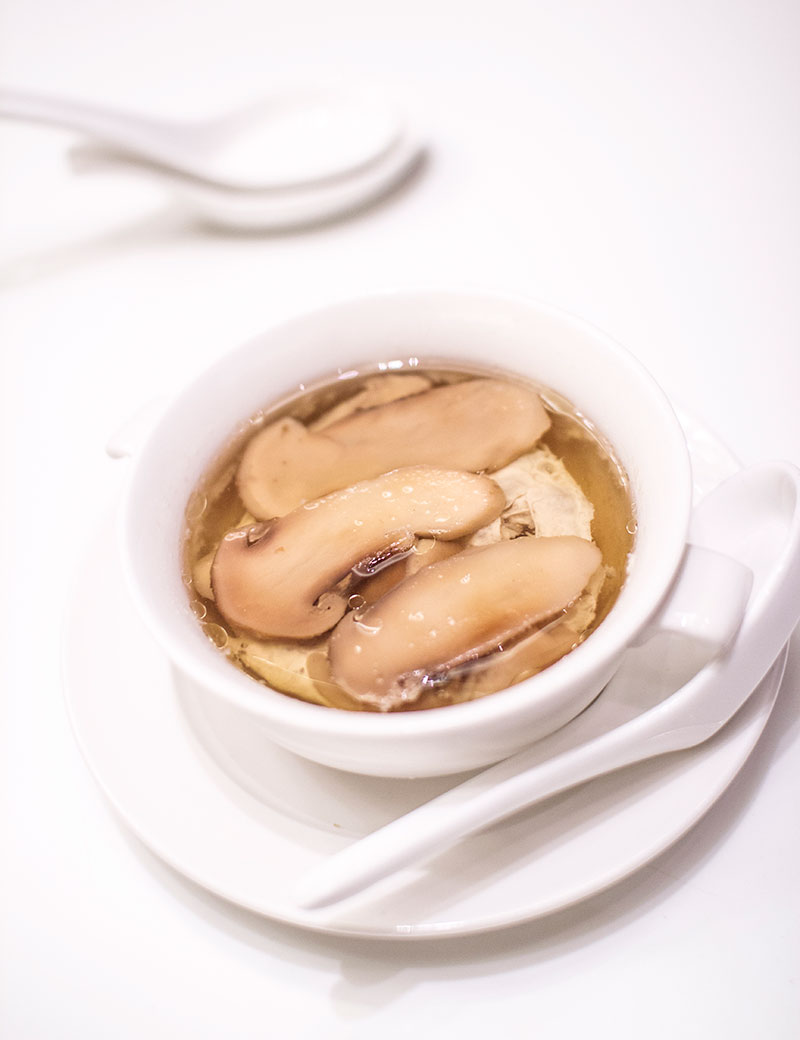 Chicken broth with matsutake mushroom
Chicken broth with matsutake mushroom
This simple-looking clear broth hides rich flavours from the highly-sought after matsutake mushroom, neatly arranged on a round ground chicken patty. Boiled in still natural mineral water for a clean finish, its initial spicy aroma combines perfectly with meaty bits of chicken for a savoury experience that can only be provided by pure comfort food - which is exactly what its pork-version is back in Guangzhou.
Roasted Wenchang chicken with flaxseeds
Roasted Wenchang chicken with flaxseeds
We are presented with one of the most famous Hainanese dishes, the star of which is a firm, premium white meat specially flown in from the Chinese province. Nutrient-packed flaxseeds are roasted into the crisp chicken skin to delicious effect, even if you're not a fan of either, and the quality meat does well with minimal seasoning and a dash of traditional chili sauce.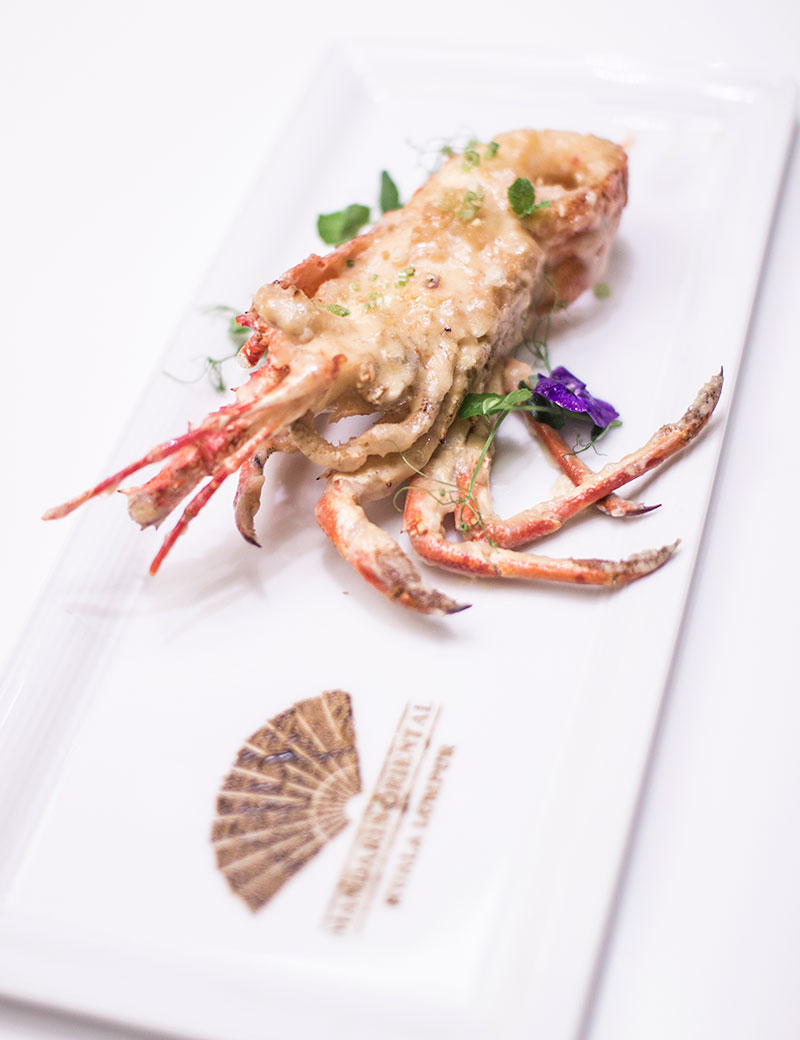 Stir fried crayfish with homemade garlic sauce
Stir fried crayfish with homemade garlic sauce
Minimally seasoned to highlight the natural flavours of the crayfish, this dish is one to behold in both size and sumptuousness. The homemade garlic sauce gently glazes the mighty crayfish; it may seem simple, but as you enjoy it, you'll realise the small but significant ways this seafood dish is pulled off with equally classic finesse.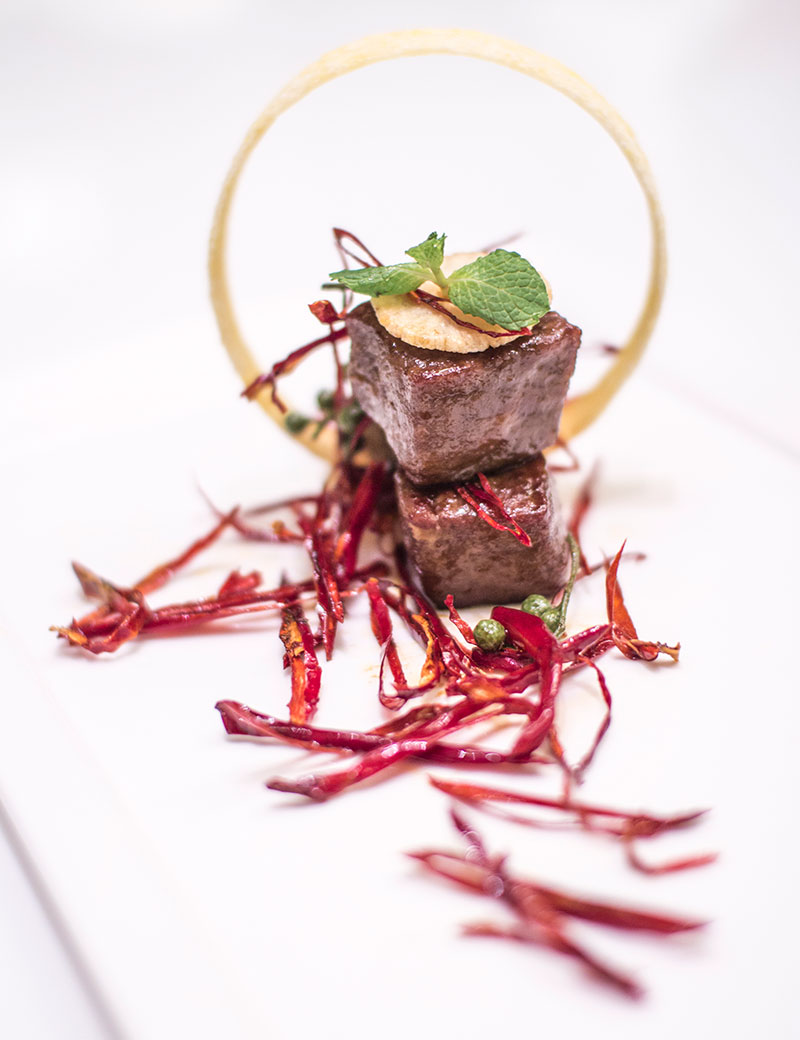 Seared Austalia wagyu beef sirloin with pepper and chili
Seared Austalia wagyu beef sirloin with pepper and chili
Chef Fei's menu consists of some typically Western dishes pulled off with Asian flair, our favourites of which were the creamy cherry foie gras and this standout beef dish. It presents intrigue from the time it is set in front of us, a visual spectacle with a thoroughly enjoyable sharp, spicy kick from the juicy sirloin cuts. The combination of pepper and chili almost grows in intensity, their layers perfectly complementing the bold wagyu.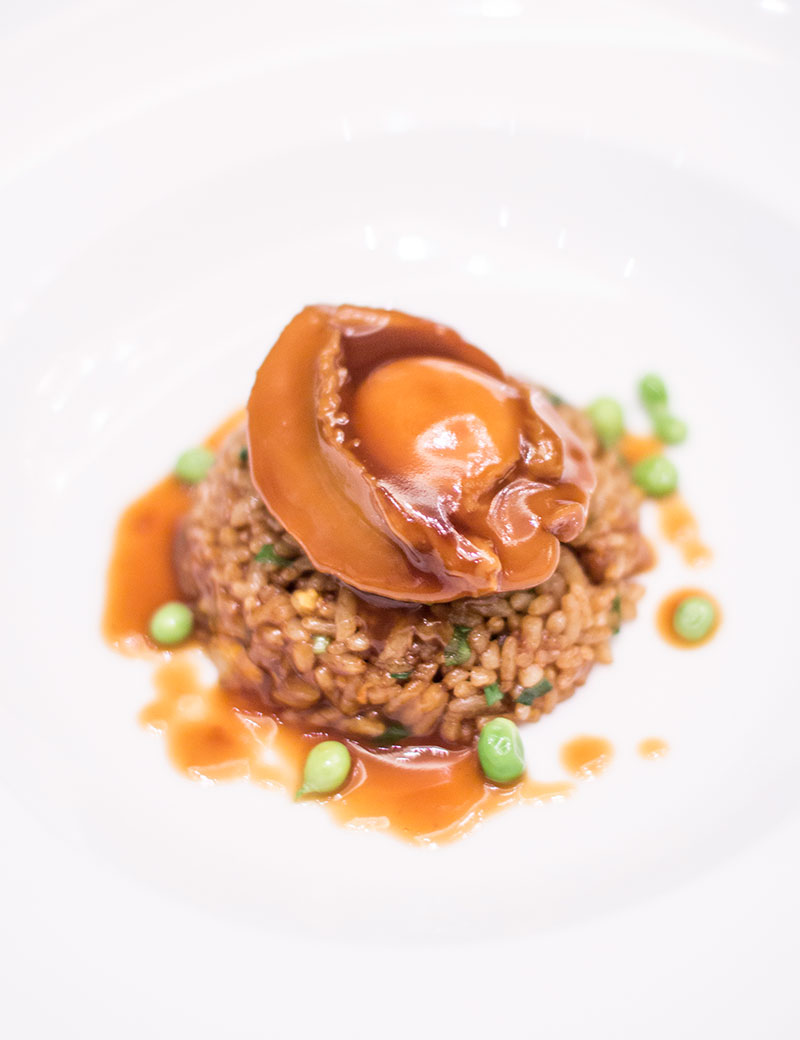 Braised abalone with Japanese rice and superior soy sauce
Braised abalone with Japanese rice and superior soy sauce
Yes, the braised abalone is as juicy as it looks. This celebration of Asian flavours is translated through thick, decadent soy sauce, which, along with dried scallop, is also used in the special stock which the Japanese rice is boiled in. Flavour-packed to the last bite, the highlight of this dish is clearly the generous piece of Chilean abalone, which served well as the closing to our unmistakably Asian gastronomic journey.
Chef Fei believes that each place he has the pleasure of visiting holds something special, and sets out to translate these cultures through artful interpretations in his cuisine. The current result is this menu – a multi-layered representation of dedication to clean, delicious fine dining with the most enduring elements of Chinese culinary arts.
Make your Lai Po Heen lunch or dinner reservation +60(3) 2179 8797/ 8798 or mokul-fb@mohg.com.
Photography: Yew Chin Gan