Get ready to unplug and be removed completely from the outside world, beginning first with locking away all mobile devices.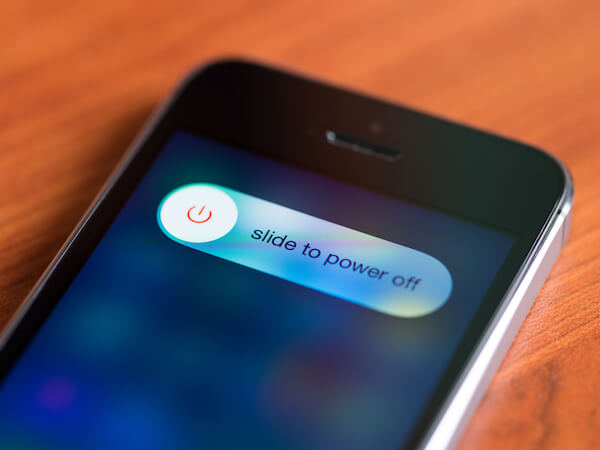 Your phone. Your computer. Your smartwatch. Your television. Your radio in the car to and from work.
Living in this digital age, there's no debate that technology has alleviated a big part of our life's struggles but as we become increasingly dependent on them, we've also given them the power over us.
They eat into precious bonding time with loved ones, bombard us with constant information, and play in the background of our peripheries to constantly steal our focus and peace of mind.
There's hardly a place at which we'll be free from their infringement either – but we may have found a quiet sanctuary with Mandarin Oriental KL's Digital Detox programme that, as its name suggests, seeks to help us unplug and be rid of all the technological interruptions, if only for an hour and 20 minutes.
No phones (or any tech) allowed
Get ready to be completely unplugged and removed from the rest of the outside world the moment you step into The Spa on level 3 of the posh hotel. Outside noises immediately get muted out and lights softened as you are directed to a quiet consulting room, where you even have the option of locking away your phone – watch, tablet, basically everything powered by an external power source – in a safe so you're truly well out of reach.
Now free from all virtual interruptions, you can choose your essential oils for the massage, of which there are six – Awaken, a delicious blend of mandarin orange, ginger and neroli; Fluorish of lemongrass, lemon and coriander ideal for detoxing; Release, of eucalyptus and peppermint; Bloom, of rose, geranium and ylang ylang; Reflect, of black pepper, ginger and pine; or the house signature of Quintessence, a powerful yet soothing brew of ginger, mandarin and frankincense.
Cleansing away the stress
The treatment starts with a luxurious foot scrub ritual to relax the nerves. Coffee ground is used for its antioxidant properties to gently remove dead skin cells while rejuvenating tired skin beneath. Pandan leaves are infused into the bath for cooling effects and promote further relaxation and wellbeing.
An energising ginger salt scrub is used to exfoliate your legs further up to the knees – the slight spice of the ginger works wonders in encouraging blood flow and awakening the senses, while the salt cleanses throughly with its antibacterial and high-mineral qualities.
All this is capped off with a gentle ting of Tingsha metal – a pair of small cymbals made of 7 metals that ring in 7 calming notes to clear the mind and refocus your energy.
Massaging away the tension
Now begins your transcendental journey into complete relaxation. Your masseuse will guide you through a few breathing exercise to prepare your mind and body to let go of all thoughts and troubles.
Then, as those leave you, her hands work their magic focusing particularly on points like your neck and shoulders – parts most strained from years of hunching over phone screens and squinting at computer monitors.  The massage extends also your palms and fingers – digits and anatomies tired from constant typing on keyboards and tapping away at mobile digital devices.
It's a full body digital detox as she works her way down your back to loosen tense muscles from hours of sitting at desks. Your legs aren't overlooked as she kneads alive arteries and muscles that may gone to hibernate from constant sitting around in less than comfortable office chairs.
Relaxing away the troubles
Another soft chime of the tingsha metal signals the end of the programme, but fret not. Following your massage, you are at full liberty to use the steamroom sauna, whirlpool and jacuzzi for some precious 'me' time. A fully equipped shower is also at bay if you'd rather a good shower after a long day.
Awaiting you as emerge from your triple detox for mind, body and soul is fresh coconut water and a full basket of stationary complete with colouring pencils, colouring books and an old-school binder journal for you to colour, doodle and pen in your thoughts – the perfect way to unwind without any need for digital gadgets.
For the first time in the longest time, Mandarin Oriental showed us how delicious life really is away from our devices.
Don't believe us? Book your session now here or call +60 (3) 2179 8772.