Let's not sugarcoat this – Sam Levinson's Malcolm & Marie on Netflix is not a romantic movie, and it's certainly not one for the faint of heart. This beautifully-shot, organic black-and-white minimalist piece is, however, a visual commentary which brutally examines human nature when dealing with – well, the extreme downs of a relationship.
The film opens with the titular couple, played by the talented John David Washington and Zendaya, returning to their private, ultra-modern home late at night after the premiere of the former's breakout movie. Malcolm is seen ecstatic and in a celebratory mood – busting out drinks and music – while Marie briskly walks past to cook a late night supper.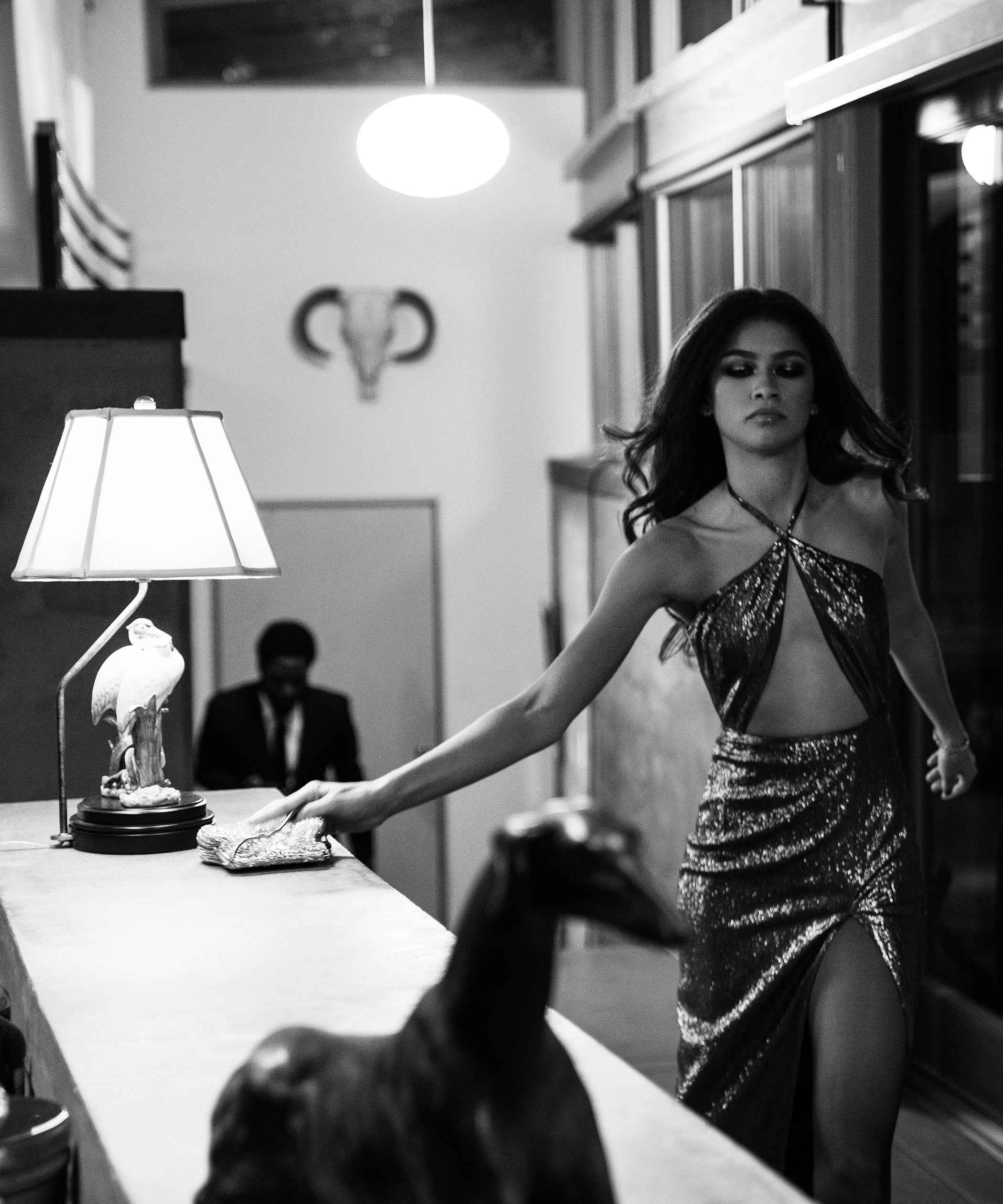 For a little bit of context, Malcolm's film, called Imani, explores the struggles of a drug addict in recovery. Marie, who has left her own drug-fuelled days behind her, is deeply displeased that during his speech at the aforementioned premiere, Malcolm did not thank nor acknowledge Marie. This first argument sets the premise for the insane roller coaster ride that is the both of them scrutinising their relationship, their place in it, and what it lacks.
Impressive acting chops and monologues aside, Malcolm & Marie is a very difficult and draining movie to sit through. After all, you're quite literally watching two people go at each other's throats for almost 2 hours. And since the most romantic time of the year has just recently passed us, why not dig into the darker – and oftentimes more realistic side of being coupled up.
Real relationships aren't perfect
While this movie is centred around a romantic relationship, it's certainly stingy on the 'love' part. Affection takes the form of Marie taking the time and effort to begrudgingly cook a pot of instant mac and cheese for Malcolm, even though she's visibly bothered. And that's pretty much it. Not even the few intense make-out scenes in-between screaming sessions could compensate for the high levels of negative tension haunting this piece.
In spite of that, the movie does a pretty decent job at showcasing how real relationships aren't all butterflies, flowers, and chocolates. It's chock full of moments filled with relatable emotions, such as when you feel resentful towards each other over unexpressed feelings, the cold shoulder when you're feeling bothered but aren't in the state of mind to fight, and the fury that can overwhelm us when facing what feels like an impossible situation.
Now as if that already isn't overwhelming enough, let's talk about the nitty gritty that pretty much makes up most of the movie. This is where things take a darker, and more toxic turn.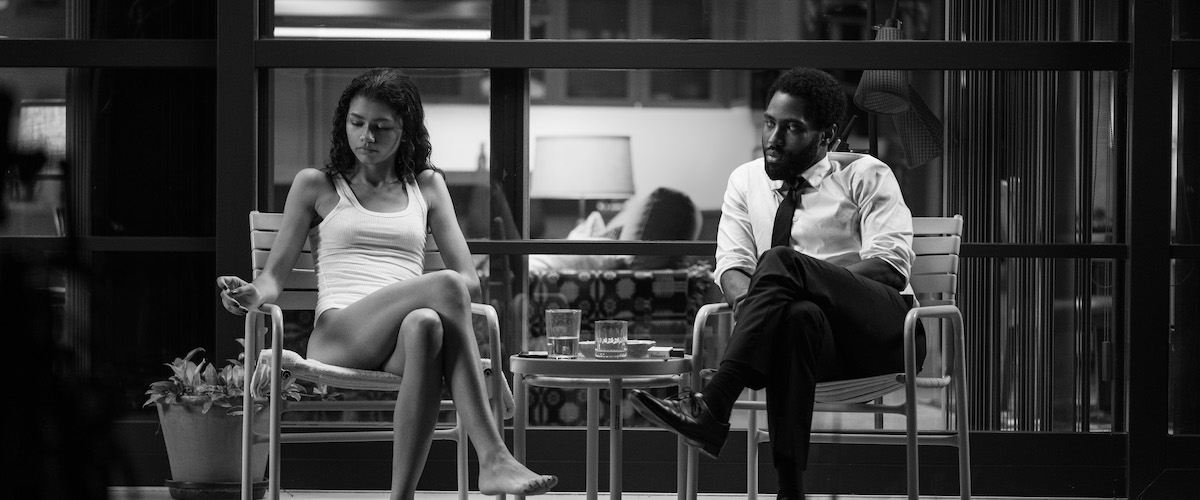 …but not the sexy kind. Malcolm & Marie doesn't just highlight the kinks and imperfections in a relationship, but takes it up several more notches by turning it into abuse, guilty by both sides.
It's too easy to paint Malcolm as the sole abuser in the relationship. Not only does he take Marie and his love with her for granted, but he repeatedly gaslights her and lets his anger and bitterness get the better of him, which, proves Marie's point early on in the film about his "inability to de-escalate any situation". By letting his rage overpower him, it results in verbal abuse towards his girlfriend by unconsciously bragging about his past relationships and hookups just to prove a point, and bringing up Marie's dark past with drug addiction, rehabilitation, cheating as artillery – which, regardless of which side you're on, is a downright dirty trick.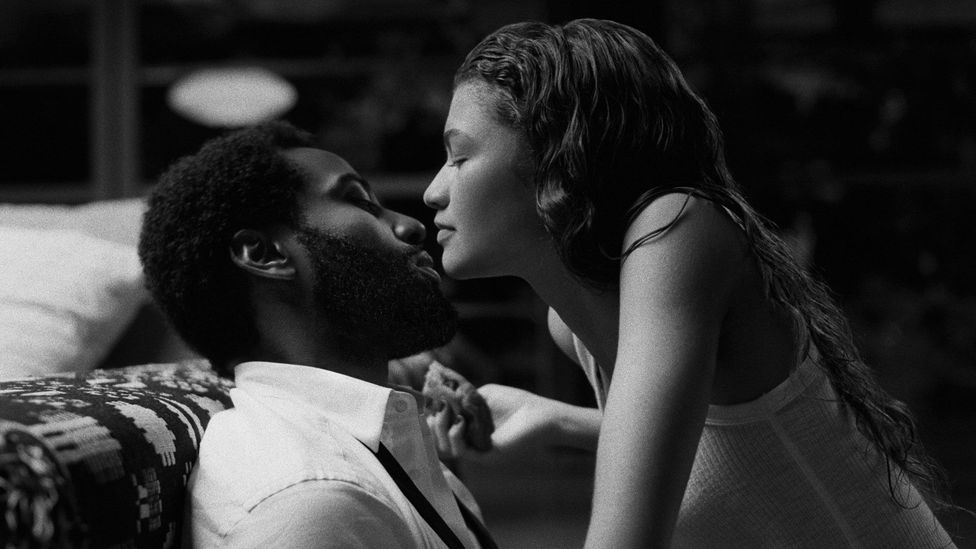 Which begs the question – how did he get there in the first place? While this does happen in real life, one must take a look at how, instead of laying everything out on the table, Marie brings up her concerns in parts – reigniting the flames of fury even after things have appeared to simmered down. And before the term "victim blaming" gets thrown around like confetti, it's worth giving a thought that, if placed in Malcolm's shoes, who wouldn't get extremely frustrated by revisiting a fight over and over again – especially when it was initially meant for a night of celebration. She may not fight with dirty tricks, but Marie's approach is still undoubtedly cruel.
While this tactic of breaking down Marie's arguments into parts may serve as movement for the movie, both sides are just as guilty for contributing so much toxicity to such an intense relationship. When feelings get left unsaid and past mistakes start getting thrown around, it's no longer about working through a rough patch, it eventually becomes all 'round abusive. It comes as no surprise when the couple finally ends their fight worn out and exhausted, with the fate of their future together left ambiguous.
So, should you watch Malcolm & Marie on Netflix? No, if you're looking for a compelling story with astounding character development. Yes, if you're looking for elegant cinematography and what not to look for when pursuing a relationship.