Rikmun of Rikmunwerks looks at cars from not quite the average POV – he scrutinises at details down to 1:64 in scale.
Custom pieces made by hand. Endless hours and painstaking work poured into the crafting of each piece. Nothing spells luxury like something made specially for you. We shine the spotlight on these artisanal brands with this new column that's all about true dedication to one's craft.
---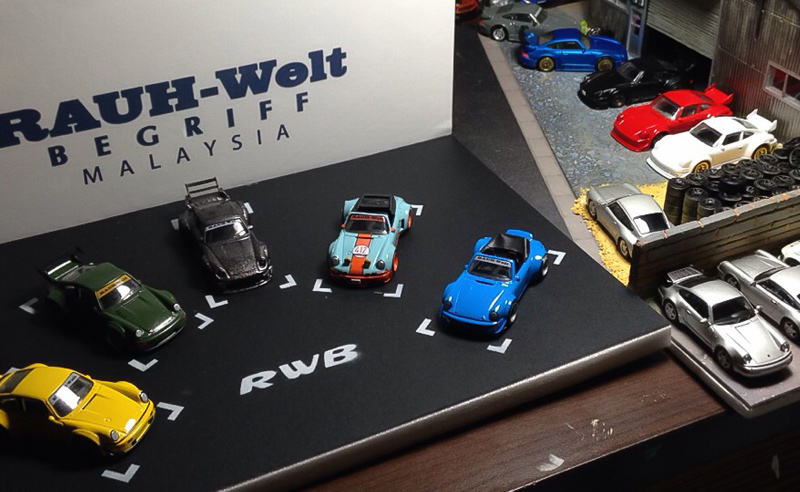 Anyone who today owns a sportscar, supercar or any form of million dollar metal remembers the day the love for them began.
Rikmun Lim was one of those boys who had posters of his dream car plastered across his bedroom walls. Complementing them was his favourite Ferrari F40 diecast toy car, which he'd look at everyday while hoping, waiting and wishing for the day he's old enough to get the real deal. It didn't come with the satisfying sounds, speed nor size but the way its details were made to perfection in the tiniest of scales was one of the many reasons Rikmun loved it so much.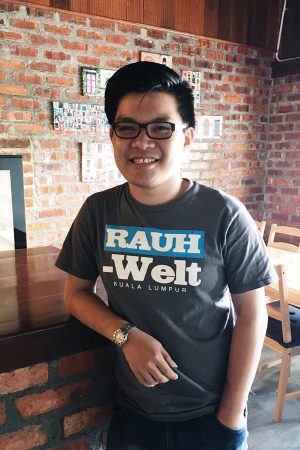 That appreciation for detail soon turned into a collection of said model cars for the young man. Collecting was a fun enough hobby but he eventually outgrew them too. He soon felt the need to perfect the pre-sold models more.
"Simply collecting them wasn't enough nor much fun," says Rikmun. "I started making my own modifications and adding touches to it and later called it Rikmunwerks," he says.  
Under the new moniker, he crafts miniature car models of any brand, type and make to look exactly like its real-size counterparts. Whether you're seeking  a 1:64 scale model of the set of wheels you drive or a 1:18 version of the Aventador you saw on the road and can't get off your mind, expect "the exact replica and one-off customs".
Each is fixed up, painted, glued, screwed and cast by Rikmun's own hands too, finished with all the nicety of details from his many years of experience and, of course, love.
Today, Rikmunwerks has clienteles from all over Malaysia, neighbouring countries like Singapore and even America. It has also made its way to car exhibitions here in Kuala Lumpur where the response overwhelmed even Rikmun himself. But what keeps car enthusiasts coming back to him, besides the need to fill up a closet full of collectables, is the bespoke outcome.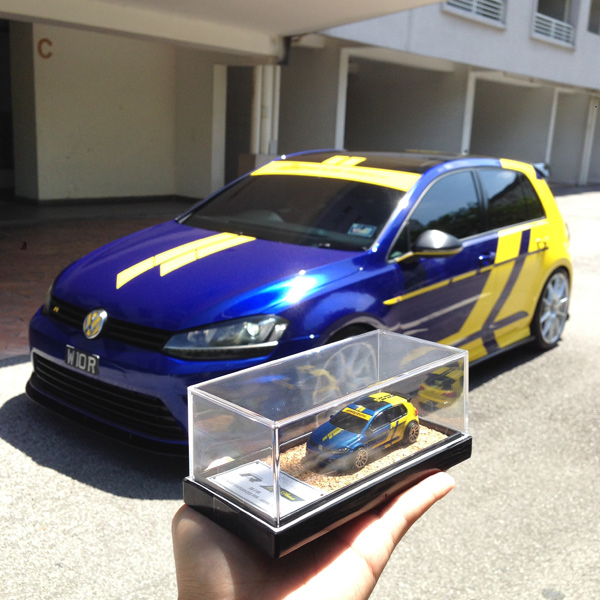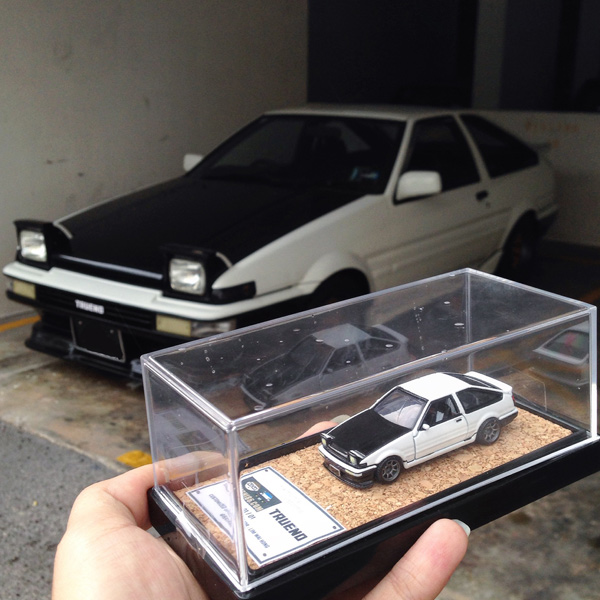 Rikmun shares that the time taken to complete each model varies – smaller scale models may take up to two weeks while bigger scale ones have eaten up two whole months before. This is because, beyond replicating the cars right down to the smallest detail, certain clients ask for custom touches and Rikmun tries to give them that as close as he can. This hence involves a lot of going back and forth so artist is clear on exactly what the client wants.
This highlights how no two miniatures are the same, as Rikmun focuses on specialisation. "I would like to  make sure my clients feel special at the end of the day," he tells.
Here, Rikmun walks us through the process of how each miniature is made.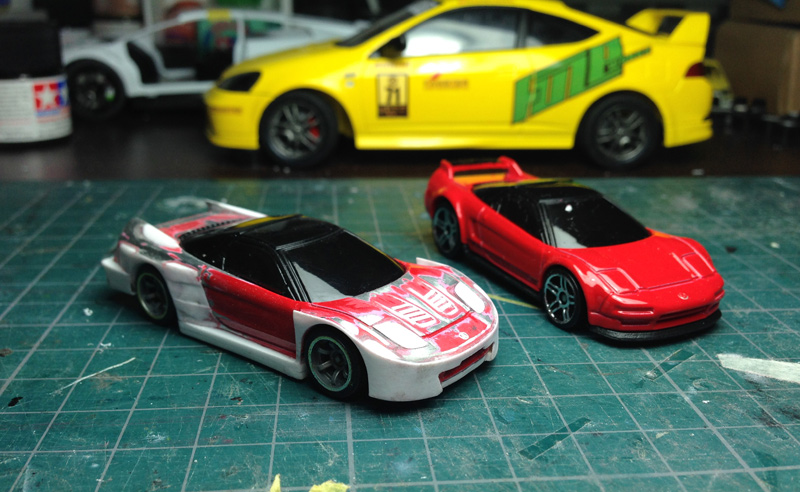 Step 1: Base
Step 1: Base
"First I'd have to source for the base of the car according to the preferred scale and model. These are usually generic models that are alright on their own, but lacking considerably when you look at the details - that's why I customise mine." (swipe left for more)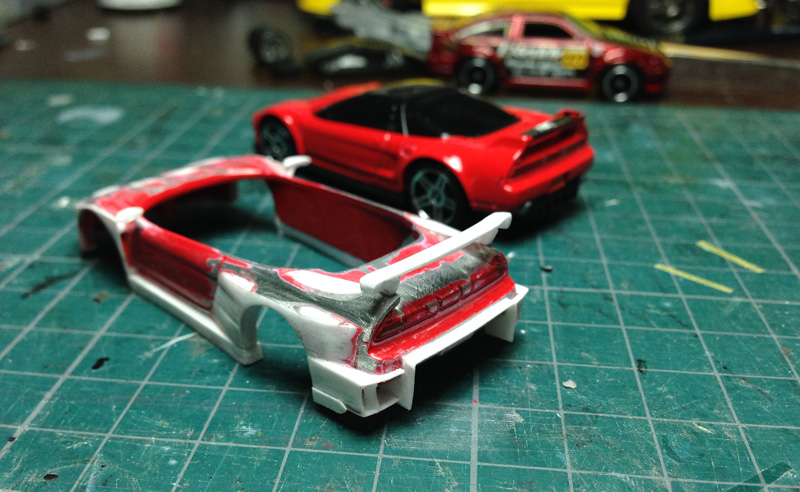 Step 2: Modifying
Step 2: Modifying
"Then comes the disassembling of parts and stripping off of the original paint of the model car. I often also reshape the front and rear bumpers and make changes where necessary to make the model look more realistic. This part is what requires quite a bit of work."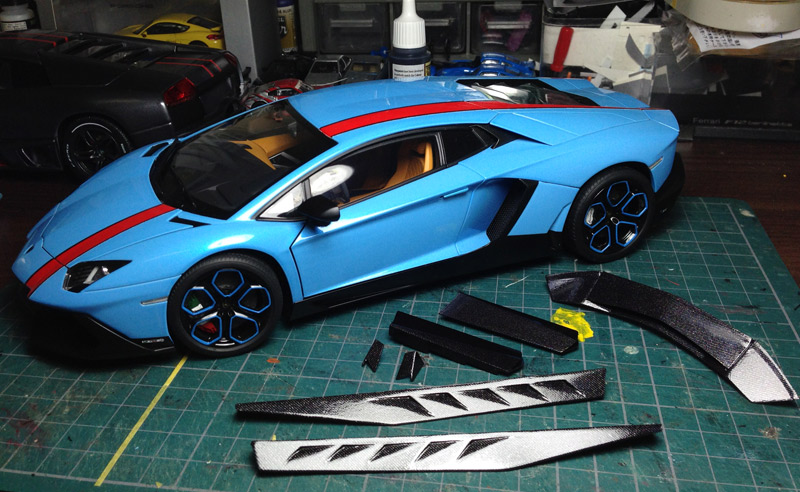 Step 3: Adding extras
Step 3: Adding extras
"Most models are very basic with no small parts like wing mirrors. They're basic toys. I add on skirtings and other details which include side mirrors, headlights and such. I sometimes even source for wheels and rims so they're the exact same ones as the client's car."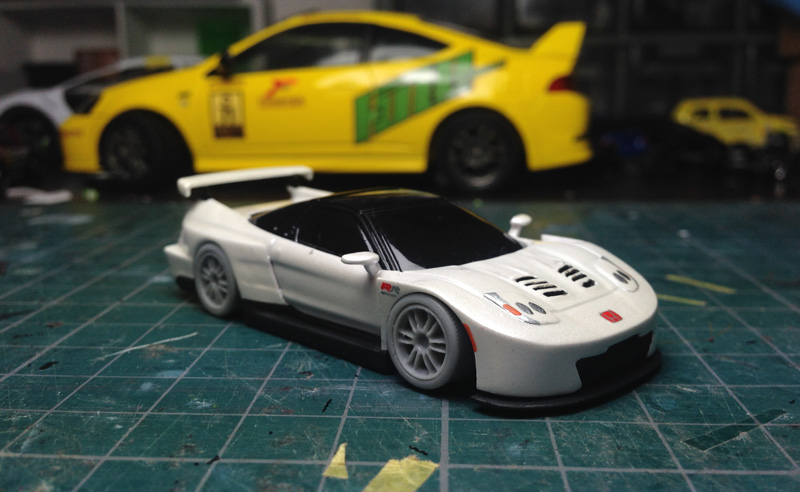 Step 4: Aesthetics
Step 4: Aesthetics
"Painting the car comes next, this part is the most tedious as you have to do it layer by layer. You have to make sure one layer is completely dry before you put on the next. Some cars would need stripe details so masking is done for larger parts. For smaller parts, I would use waterslide decals."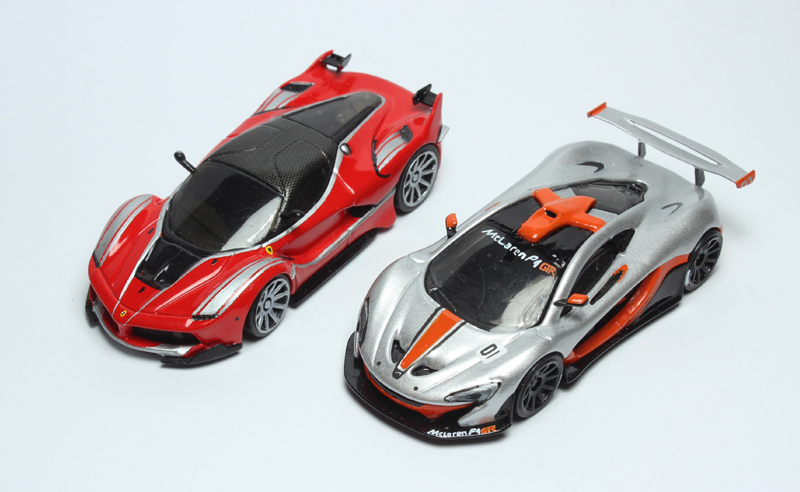 The finished look
The finished look
"Last but not least, would be hand painting of the finer details. I handpaint on the headlights, rear lights and windows. Depending on how small the scale, you'll need really steady hands."
For more information on Rikmunwerks, follow him on Facebook and Instagram.
Images: Rikmun Lim.