Combining her love for painting and bags, Shana Azahari founded a brand of art bags, each hand-painted and hand-set to the last detail.
Custom pieces made by hand. Endless hours and painstaking work poured into the crafting of each piece. Nothing spells luxury like something made specially for you. We shine the spotlight on these artisanal brands with this new column that's all about true dedication to one's craft.
---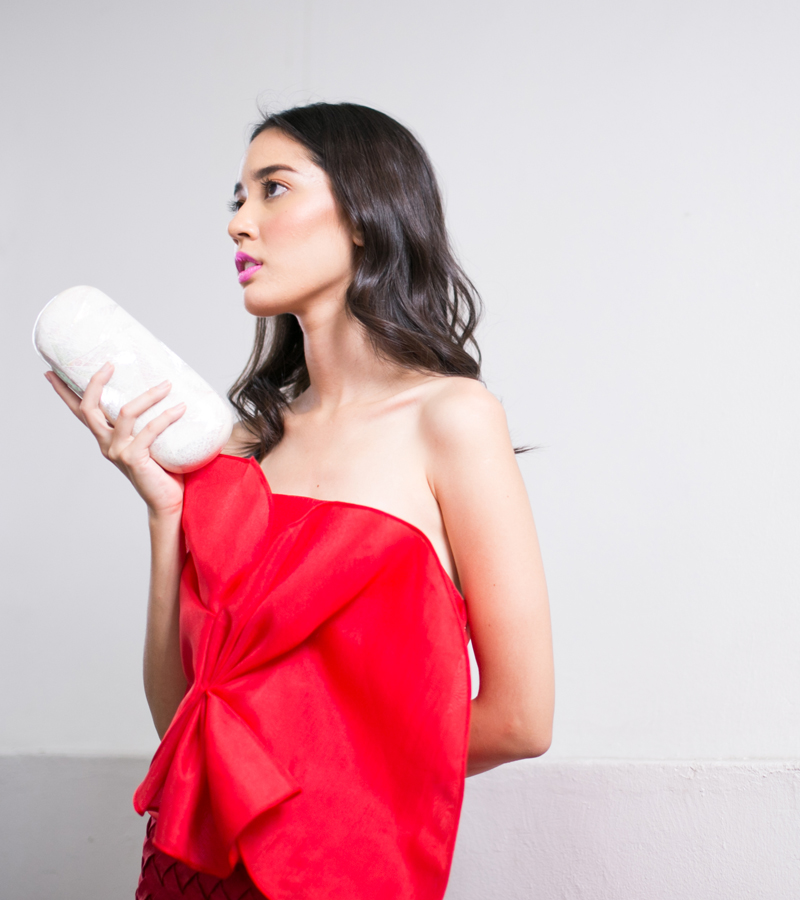 Art and beautiful things have always caught the eye of Shana Azahari, the designer and producer behind the art bags and custom clutches of Azooi. Another thing she loves with equal fervour: bags.
It wasn't long before she got the idea to put her best paintings and designs onto clutches, combining her two biggest loves and turning it into a brand that today ships internationally and appears at trade shows the likes of Pure London.
Ironically, she didn't start painting until she was in college, despite being a creative soul who has dabbled in music, writing and even modelling.
"I went on a trip to Europe with my mum and I just fell in love with the art scene," opens up the designer. "I did philosophy and economics in school and painting was a hobby – I've always been quite the home body."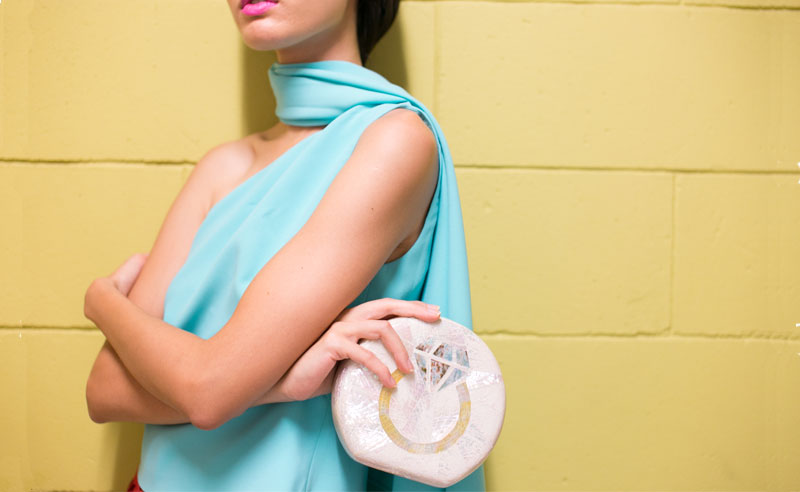 A few years of experimenting led her to start using other materials on top of her paintings like shells, wood and mother-of-pearl with her pieces.
"I started out with acrylic paintings but a friend requested for a piece with shells so we gave it a shot," she divulges. "Nobody else does the shell inlay – it's 2-3 layers of shell set in resin."
A browse through the Azooi official website reveals clutches that are a reflection of Shana's own personality — simple shapes that let the art on them shine; clean silhouettes combined with timeless art for fuss-free functionality.
"We keep our aesthetics clean because we get to mould our own bases and decide on whatever shape we want," Shana tells. "It's also because we don't like fussiness – fancy designs tend to be about trends and trends go out of style."
Each clutch takes about 4-6 weeks to make, depending on the level of customisation.
"We call our clutches 'embellished bags' because we embellish the base with shells, painting, or whatever we feel like. We start by moulding the base to whatever shape we want," says Shana. "It's fun because if we want to do a completely new shape, it can be done, but we'll need more time."
She walks us through the process of the making of a signature Azooi piece.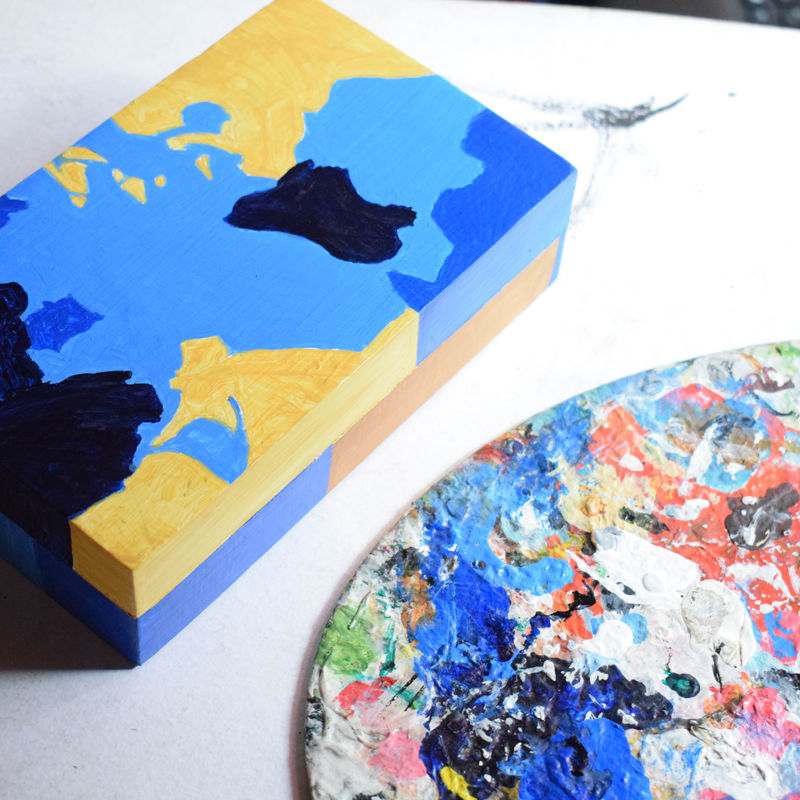 Step 1: Mould
Step 1: Mould
"When we first started, we shipped the bases in from China and Hong Kong but now we make the bases ourselves. We have 2 types of bases – acrylic and fibreglass. Most of our bases are fibreglass because it's more durable and easier to mould. Some of it we make it in Indonesia, some in the Phillipines." (swipe left for more)
Step 2: Embellish
Step 2: Embellish
"Everything is done by hand – the painted ones are painted by me. Those are the most expensive as it takes the most work. Our orchids are also popular alongside our shell designs and those are slightly less costly because they're easier to inlay. Our shells are sustainably sourced mainly from the Phillipines. We have no qualms about telling our customers where our materials come from because it's important to know what you're paying for. For all the materials that we use, we make sure they are procurred properly. You won't see us making anything with coral, eventhough they are stunning, because we can't. It's illegal."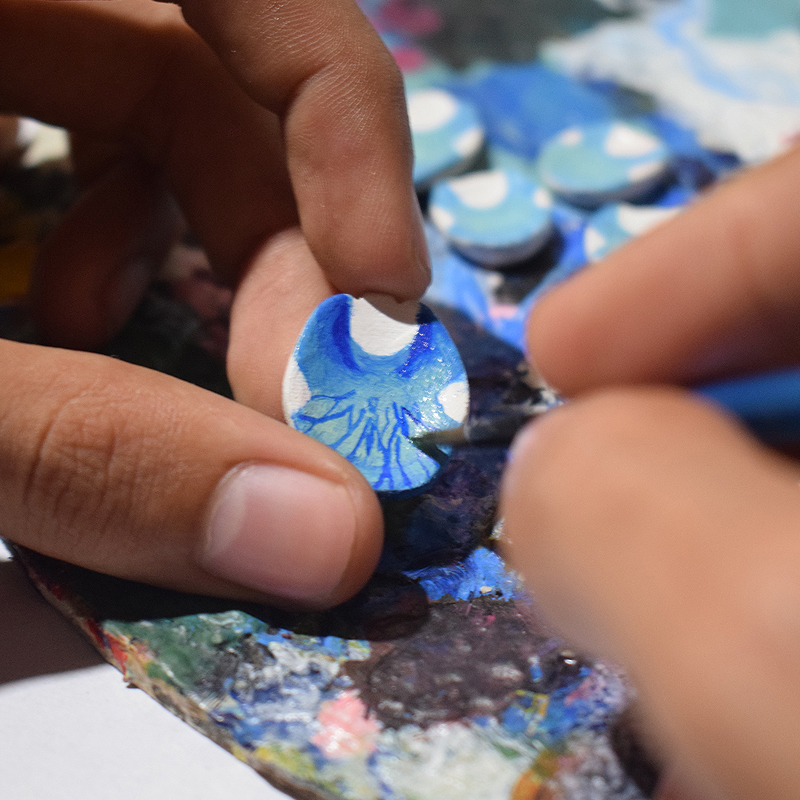 Step 3: Paint
Step 3: Paint
"Then I add the finishing touches either by adding a bit more painting or cleaning up the carving of the finalised design. Each step of the creation is done by hand or brushstroke."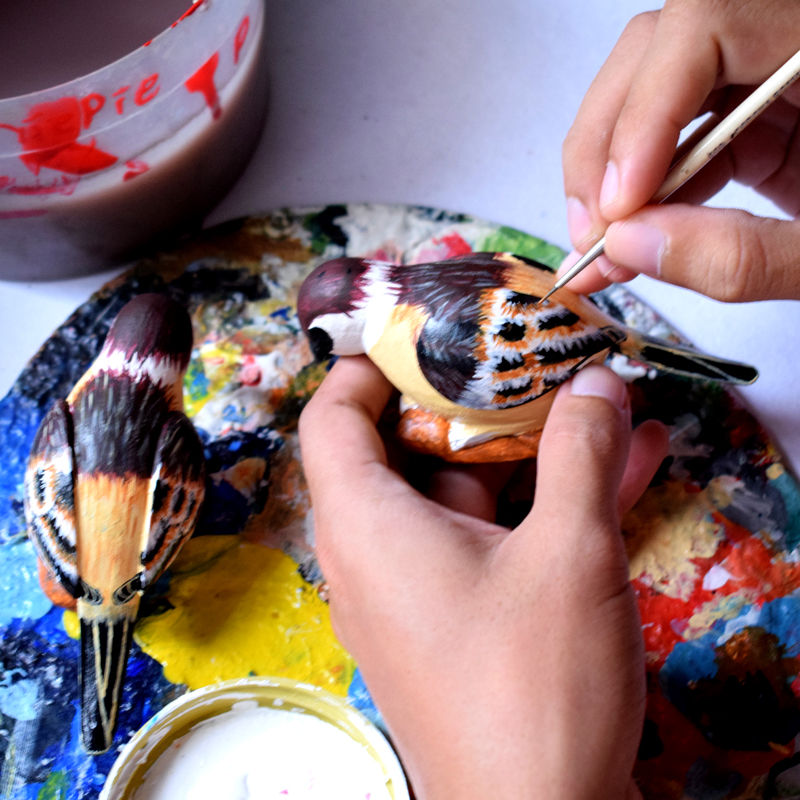 Step 4: Layering
Step 4: Layering
"To protect the painting, we layer it with resin. This is what takes up a lot of time and makes it costly. We had to get resin of the right chemical mix to match the acrylic. The resin finish took us a year to stabilise and to a point where we're happy. It's so hard to get it blemish free because it's done by hand. It's easy to get bubbles in. Most people do a thin layer to avoid that but it's not durable; we do it really thick so it can protect the painting. It's a long process of buffering and reapplying to make it smooth and clear. It will take about a week."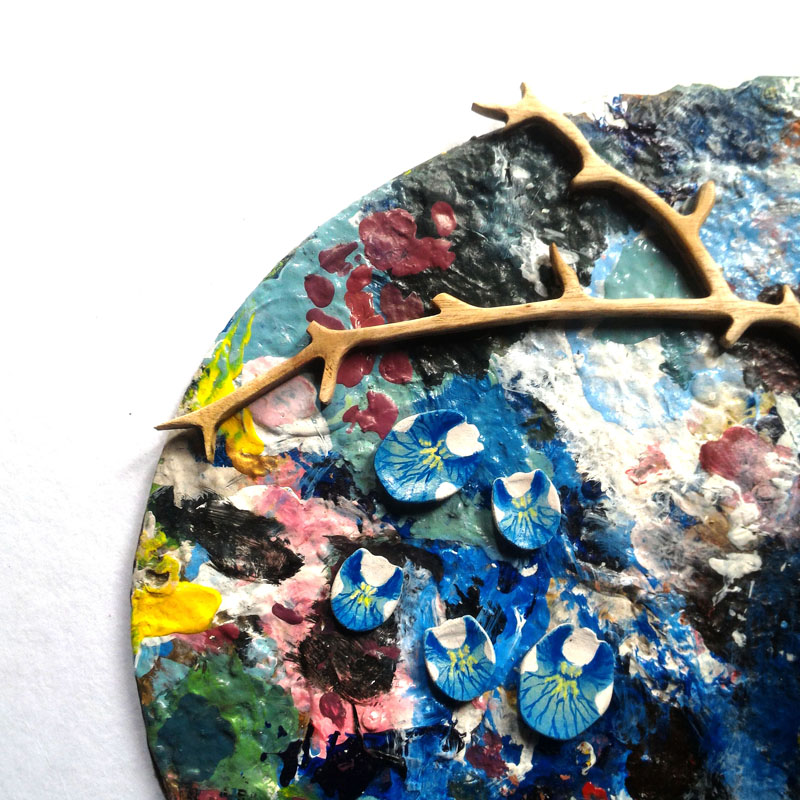 Customisation
Customisation
"A lot of our growth is thanks to custom-makes. Even our whole design modus operandi goes around giving our customers what they want. It's great because we've been able to be intimate and find out what they want. We're very grateful to have been able to tap our audience's creativity as well. We've had customers who want to put their pets on on certain clutches and we do that. We can paint them on and then set them with the resin."
Following the success of its shell and painted clutches, there are plans to expand into a leather collection.
"We had a capsule leather collection that did very well but we're ironing out issues with the metalware of the pieces," Shana shares.
No matter the material, there's a signature to each piece with the Azooi name that gets people coming back for more.
"We don't have our brand stamped on the front of anything, most times you can't even tell what brand we are but if you're a loyal buyer, you'll come to recognise our quiet Azooi style," Shana says.
Log on to the official Azooi website here to browse the pieces.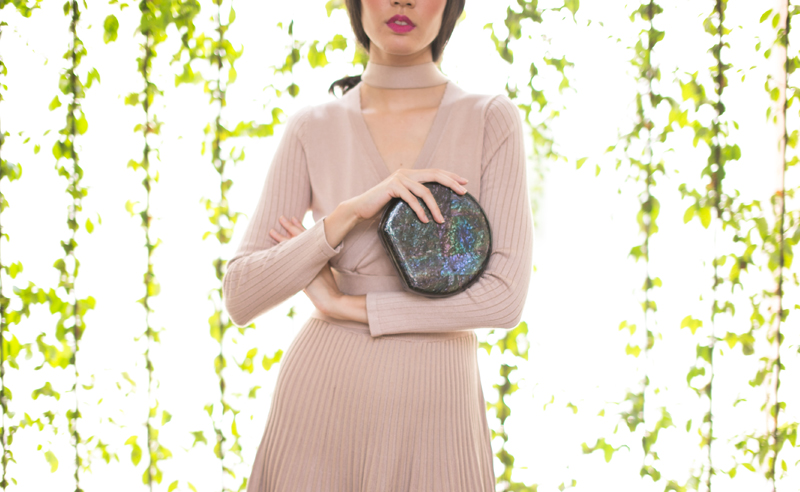 (Photos: Azooi)