With clearly weakened representation of the Swiss watch industry and hence inevitably lower participation, the brands felt that they must also withdraw in order to preserve their image.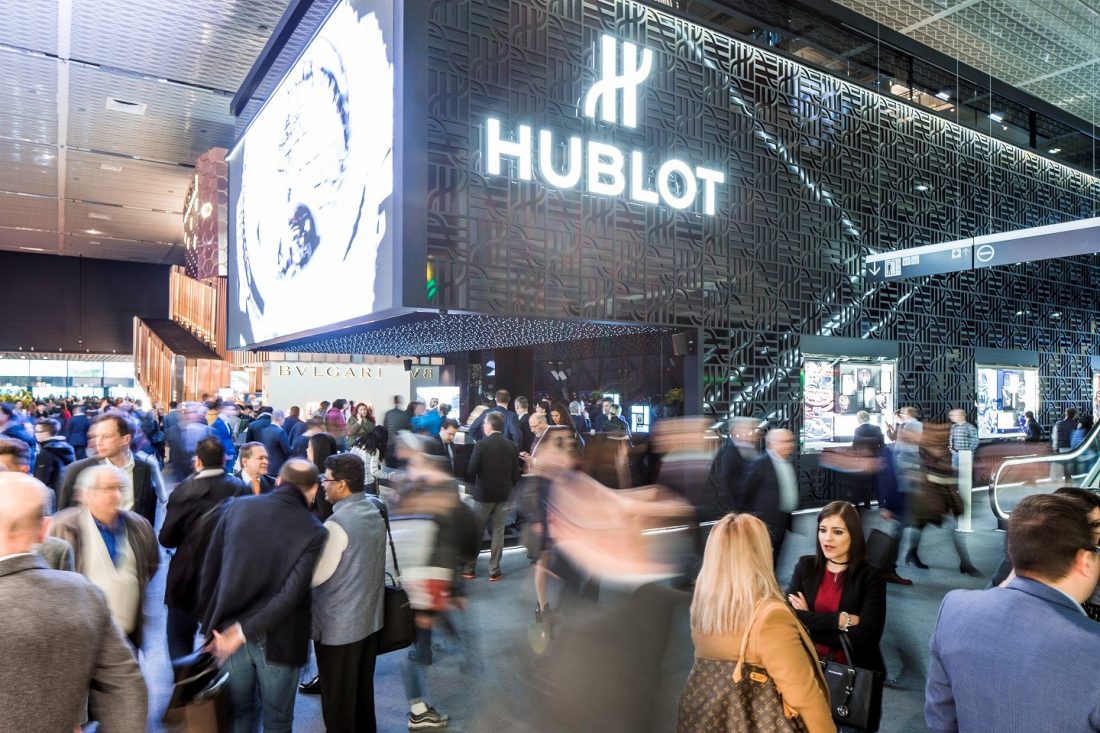 Days after the announcement of Rolex, Tudor, Patek Phillippe, Chanel and Chopard leaving Baselworld, the Swiss watch manufacturers belonging to LVMH Group, the world leader in luxury, are following in their footsteps and parting ways with the watch fair.
The brands under the LVMH Watchmaking Division (TAG Heuer, Hublot and Zenith) and the House of Bvlgari, have taken note of the departure of Rolex, Tudor, Patek Philippe, Chanel and Chopard from the Baselworld show scheduled for January 2021. Within this context of clearly weakened representation of the Swiss watch industry and hence inevitably lower participation, the brands felt that they must also withdraw in order to preserve their image and their relations with their clients as well with the media. They will therefore not be taking part in the 2021 edition of Baselworld.
The four Maisons are examining various potential event formats corresponding to the need to present their strategic directions and new products to their commercial partners – as well as to the international press – next year. The LVMH Watchmaking Division on the one hand, and Bvlgari on the other, will decide on their plans in the coming weeks, according to their respective objectives.
"We are sorry to have to leave this over 100-year-old Baselworld event to which our Maisons have been consistently loyal. It is nonetheless clear that we must respond quickly and make other arrangements. We are facing an opportunity to reinvent the format and content of one of the key moments of our watchmaking year, which represented both a major commercial challenge and a lever of influence for our brands. With this in mind, we will do our utmost to be present alongside the other prestigious Maisons that will gather in Geneva in April 2021, and thereby meet the requirements of our partners and clients while offering them an unrivalled experience," says Stéphane Bianchi, CEO of the LVMH Watchmaking Division, in an official statement.
"Grouping the entire Swiss watch industry in a single location, Geneva – the historical capital of watchmaking – and around a single date, is a major opportunity to at last revive a sector that all too many divisions and divergent interests have weakened compared to the rest of the luxury sector in which Bvlgari is active and that is making much faster progress. We are looking forward to going to Geneva in April 2021, even though we still need to define the terms of our participation, which we will specify in the coming weeks. We are also delighted not to have to make up for the lack of institutional watch shows, which in 2020 forced us to take tactical initiatives that were necessary in the short term but undesirable in the medium term," adds Jean-Christophe Babin, CEO Bvlgari Group.
Premiered in 1917, Baselworld is the oldest and biggest watch and jewellery fair in the world, serving as an important experience platform for the global watchmaking, jewellery, gemstone and related industries. Building on a tradition started over a century ago, Baselworld has become the annual must-attend trade show where discerning buyers, influential media and savvy connoisseurs unite as a community to discover and experience new trends and innovations showcased by top brands first-hand and share these globally.
In recent years, contention has been growing as open letters about Baselworld's plans and its organisers' handling of refunds among other things have riled up intense dissatisfaction. Among them are allegations that Baselworld tried to reschedule Baselworld 2020 – initially planned for April 2020 but was eventually cancelled due to the Covid-19 pandemic – to January 2021 without asking exhibitors. The dates conflict with many other jewellery and watch exhibitions worldwide.
The Swatch Group, with its brands of Omega, Blancpain and Breguet, was the first to leave in 2018.
(Source: LVMH)