If you want to get somewhere, you fly – but if it's the journey you're after, you get on a train.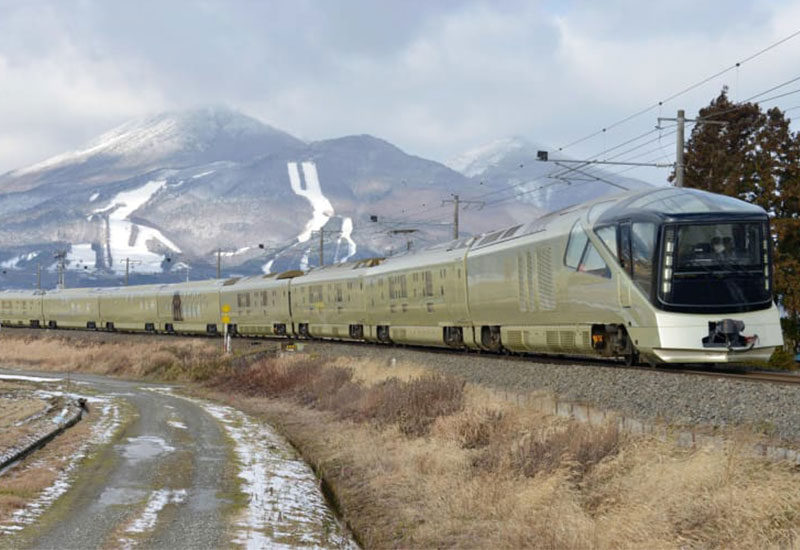 Experiencing fields, skies, and coasts from the comfort of a luxury sleeper train affords a certain romantic depth to any trip. That's precisely the purpose of the Japanese Train Suite Shiki-shima. Since lauching in May 2017, it has captured the attention of travelers the world over with extravagant architecture, spirit of ultra comfort in service, and a unique looking-glass into the seasons of Japan.
While the Japanese are known for their express bullet trains, the Shiki-shima train prefers a more leisurely pace at 110 km/h. That's a third the speed of its fastest bullet train.
Boutique hotel on wheels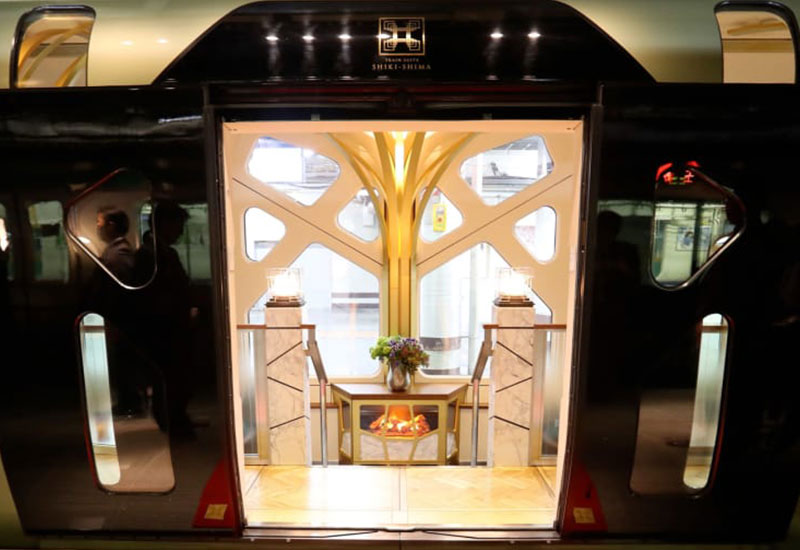 The journey begins at Tokyo station. Guests are welcomed into the golden-hued carriage on a red carpet, greeted by butlers who remain at their service throughout the journey.
Bright, glass-walled observatory cars at the train's ends allow for unbridled view of the passing landscapes. If you hear distant harmonies, it's likely coming from the piano bar – or it's the train's signature tune, 'Train Suite'.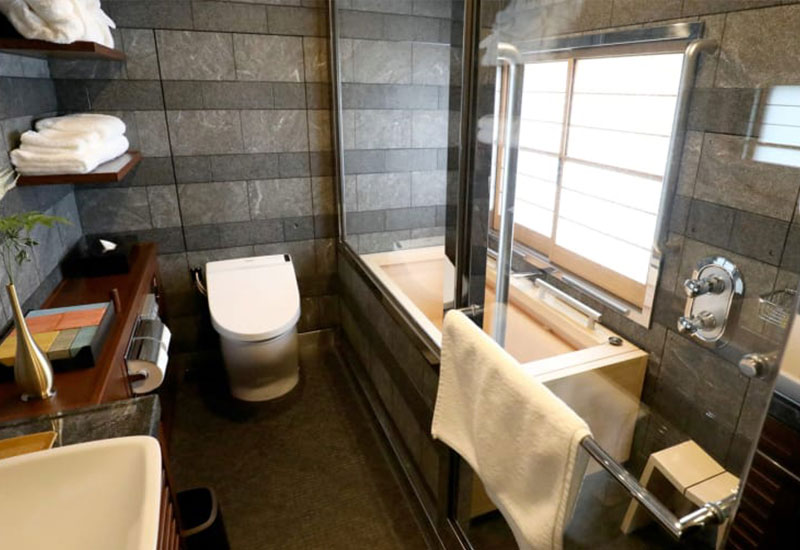 Eclipsing the Seven Stars and Royal Express before it, Shiki-shima boasts 17 suites dressed in cedar and lacquerware. Touches of Japanese culture are seen in washi-style lanterns, hinoki cypress wood baths, and tatami mat areas with sunken seating.
An experience of transience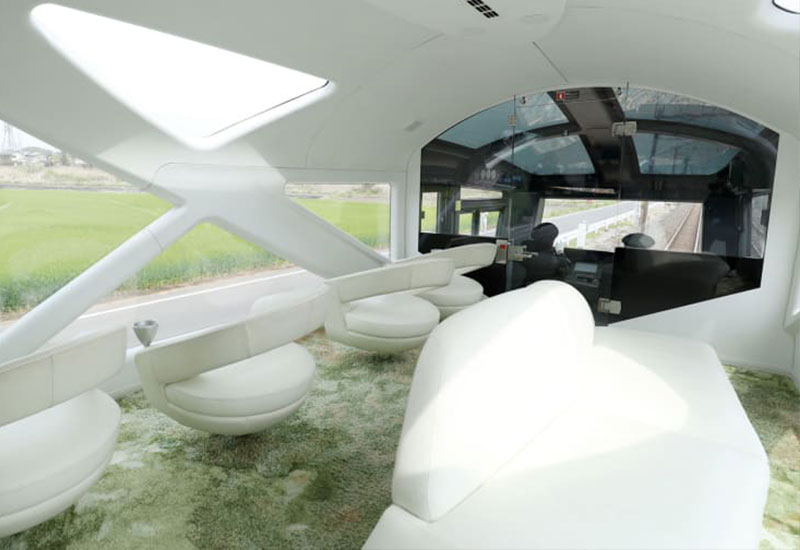 The name Shiki-shima fittingly translates to 'Island of the Four Seasons' – journeys offer a window into spring and autumn of Hokkaido, snowy winters, and East Japanese summers.
Its menu comes from the trained hands of Michelin-starred chef Katsuhiro Nakamura, who showcases the ingredients and preparation of each passing region on a plate.
Shiki-shima's futuristic architecture is matched with a warm, hospitable spirit that is so very Japanese. Artisinal touches appear in any corner, from moss-inspired carpets to aluminium panels featuring kumiko technique (typically used in woodwork).
Carriage walls and windows carry the theme of 'a quiet forest' by Ken Okuyama of Porsche, Ferrari, and Maserati fame.
All aboard the Shiki-shima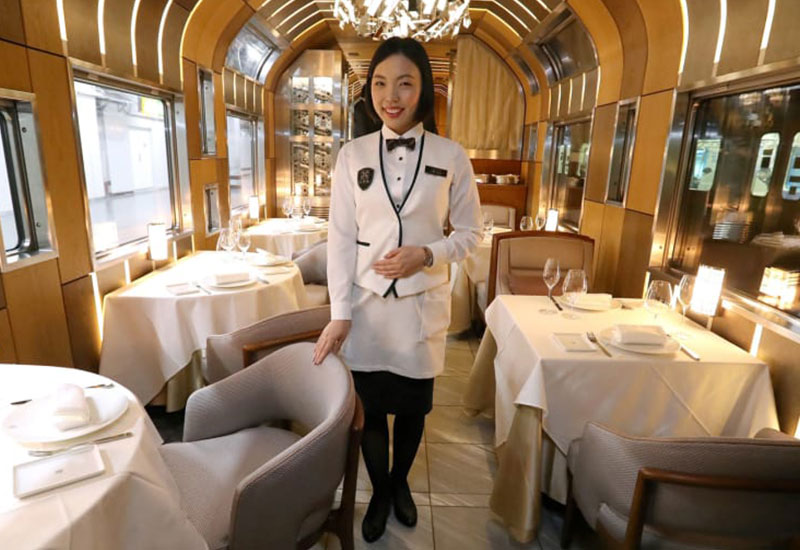 The best money can buy in this luxury sleeper would be the split-level suite with two beds, living room, and bath tub. It is said to be larger than some Tokyo apartments.
According to Okuyama, Shiki-shima train represents the 'future tradition of Japan', explaining, "To connect the past with the future, I have tried to imbue Japanese culture with new expressions, incorporating contradictory elements – static and dynamic, tradition and innovation."
Indeed, its low speed is not to mistaken for lack of technical power. This train runs on advanced diesel control system that's adaptable to electric lines. It even goes through an undersea tunnel – the only non-bullet passenger train to have that pass in Japan!
The next train departs Tokyo station in April through June 2019. Tickets range from 320,000 Yen (RM 11,706) to 1,425,000 Yen (RM 52,127). Book your spot on the official Shiki-shima train page.
Recommended for you: 5 scenic train rides to see the best of Asia-Pacific
Images: Train Suite Shiki-shima