Despite the pandemic – or perhaps, in part, owing to it – the world is seeing a retail revolution. The fashion industry's latest flagship stores and renewals of long-standing iconic locations are proof of that. Recent retail openings and trends around KL present a glimpse of this global shift, but we're still a long way from what the largest fashion capitals have to offer.
In an age so greatly influenced by design and emotion, architecture plays a greater role than ever as the backbone for the art installations, pop-up collaborations, digital innovations and extended services that modern retail flagships now offer. If fashion retail was all about the clothes, it is now centered on the complete shopping experience.
With that said, feast your eyes on the most multi-sensorial luxury fashion flagships around the world that are destinations in their own right.
Burberry Shenzhen, China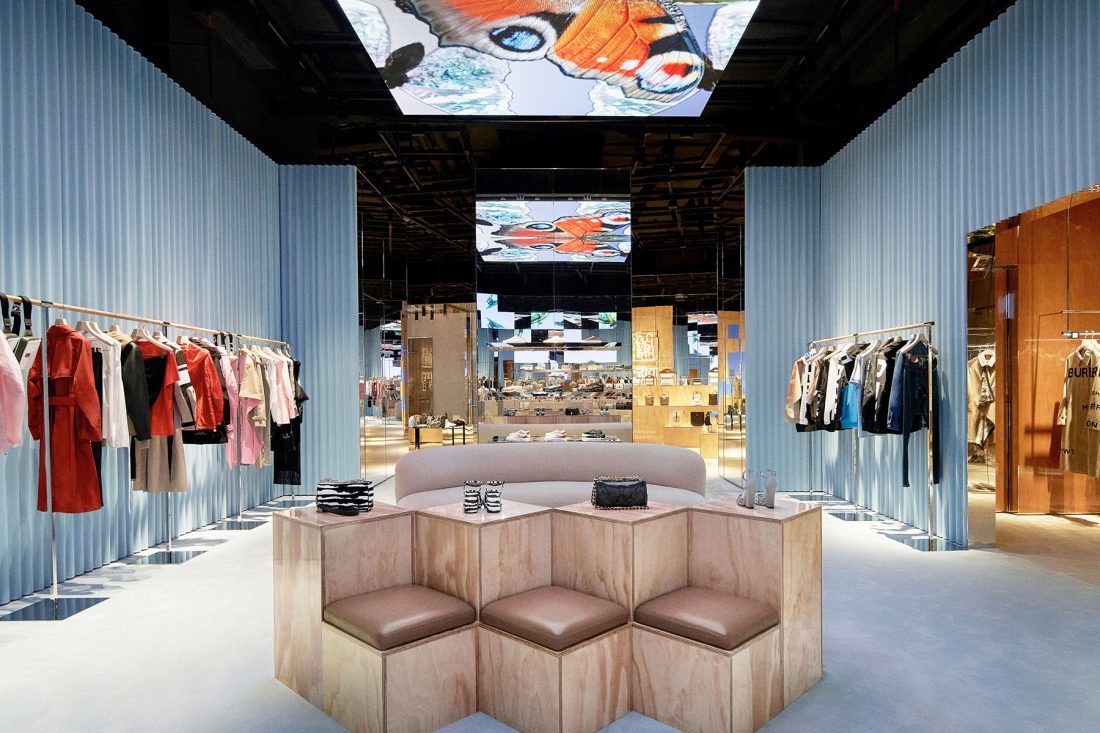 The Burberry Shenzhen store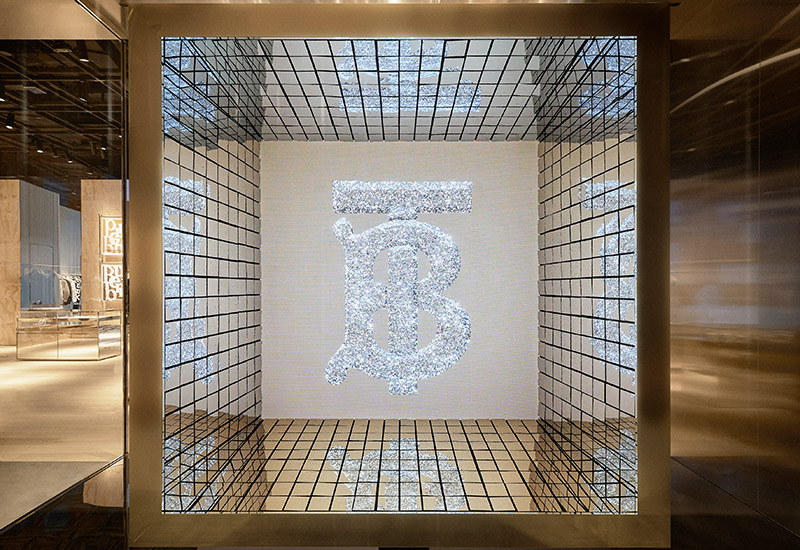 An interactive store window greets customers at the entrance of the Burberry Shenzhen store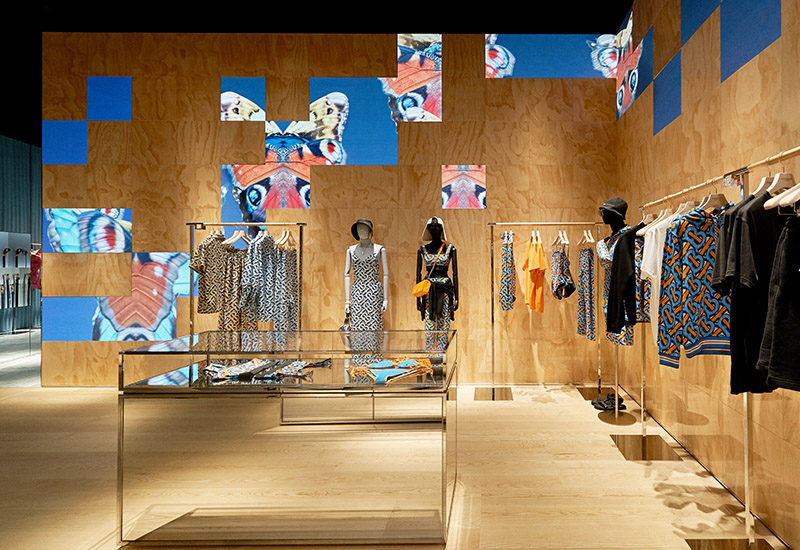 Burberry house codes colour the store interiors in a palette of beige, pistachio, pink and blue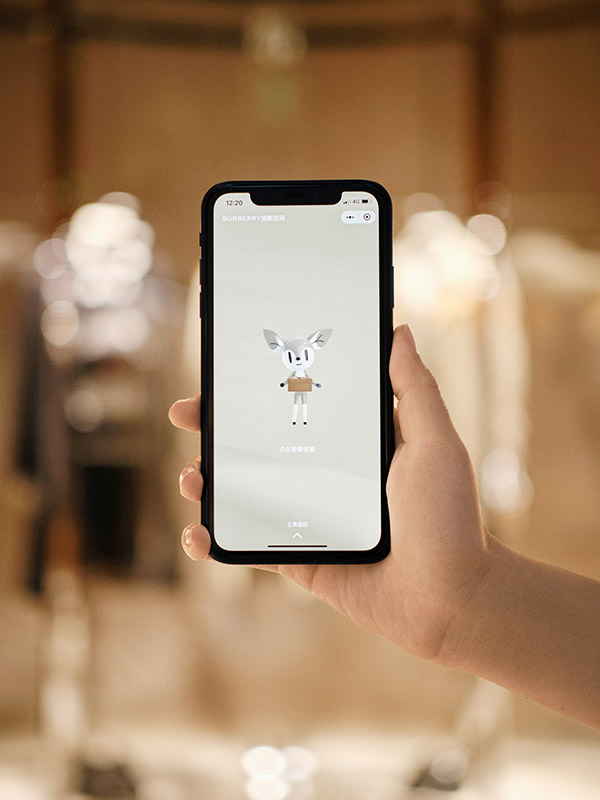 The WeChat mini program features playful animal characters to offer fun, engaging experiences within the physical and virtual realms of the store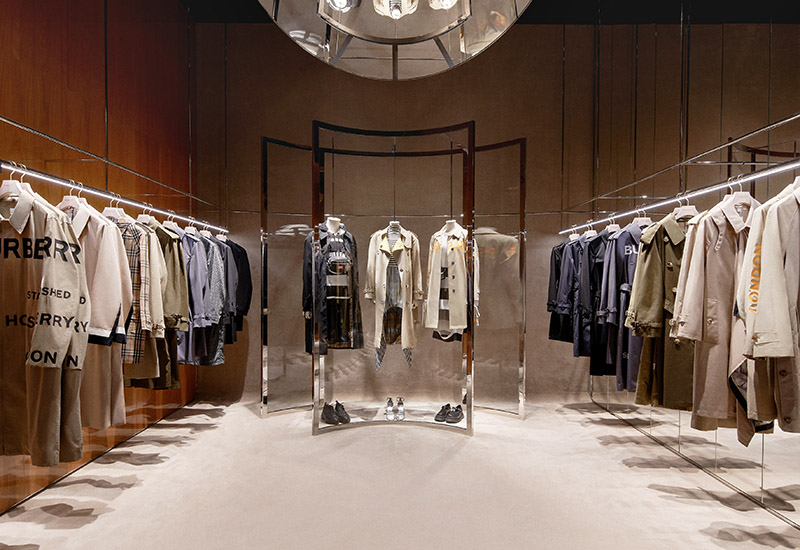 The Trench Experience is an exclusive space customers can unlock as they build their social currency via The WeChat Mini Program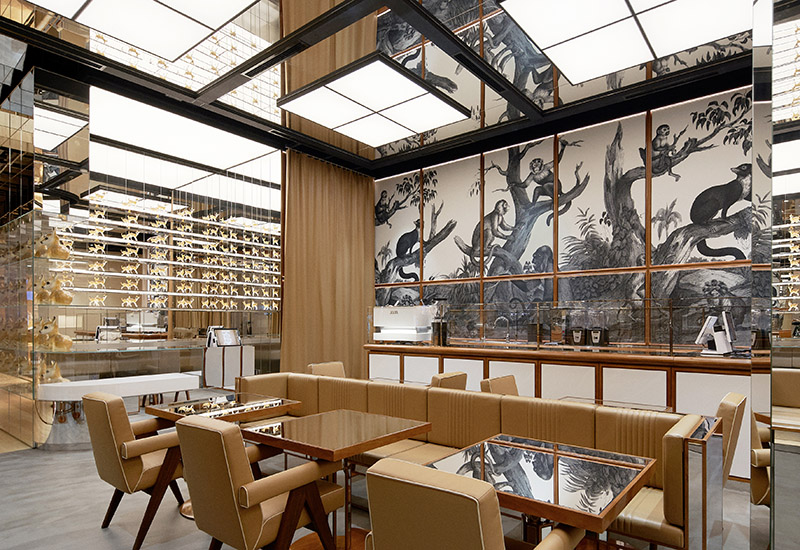 Thomas's Cafe offers a dedicated space for the Burberry community to connect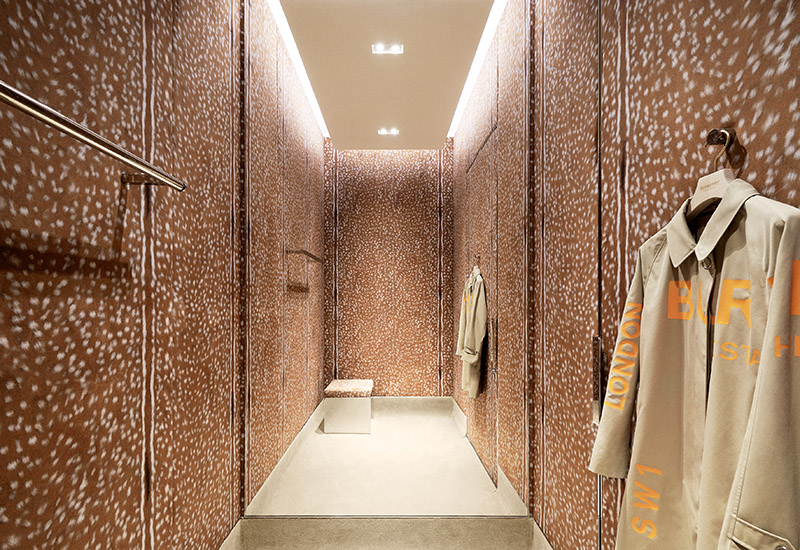 There are three distinctively designed fitting rooms at the Burberry Shenzhen store...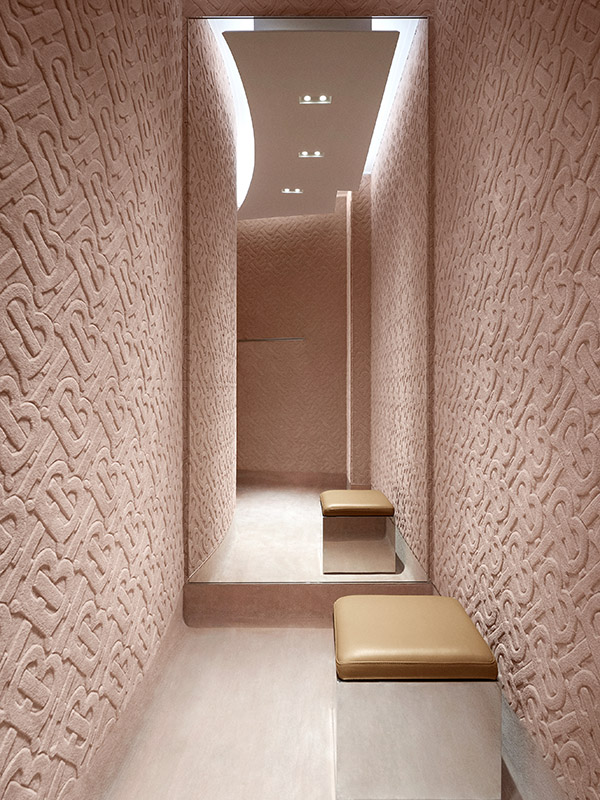 ...each reflecting Burberry house codes while providing an exclusive try-on experience for customers
(swipe left for more photos)
Opened in July last year, Burberry's 5,800 sq ft Shenzhen boutique is the brand's first social retail store that combines physical and social worlds. Developed in partnership with Chinese tech giant Tencent, the store comprises of 10 uniquely designed rooms/spaces, including an interactive store window that changes with the season, distinctively designed fitting rooms, and Thomas's Café. Targeted at digitally savvy consumers, the store also incorporates a WeChat Mini Program with a social currency which users can explore to unlock playful animal characters and outfits, as well as exclusive rewards from additional content to café menu items.
Related: Take a look inside Burberry's first luxury social retail store in Shenzhen
Hermès Rue de Sèvres, Paris, France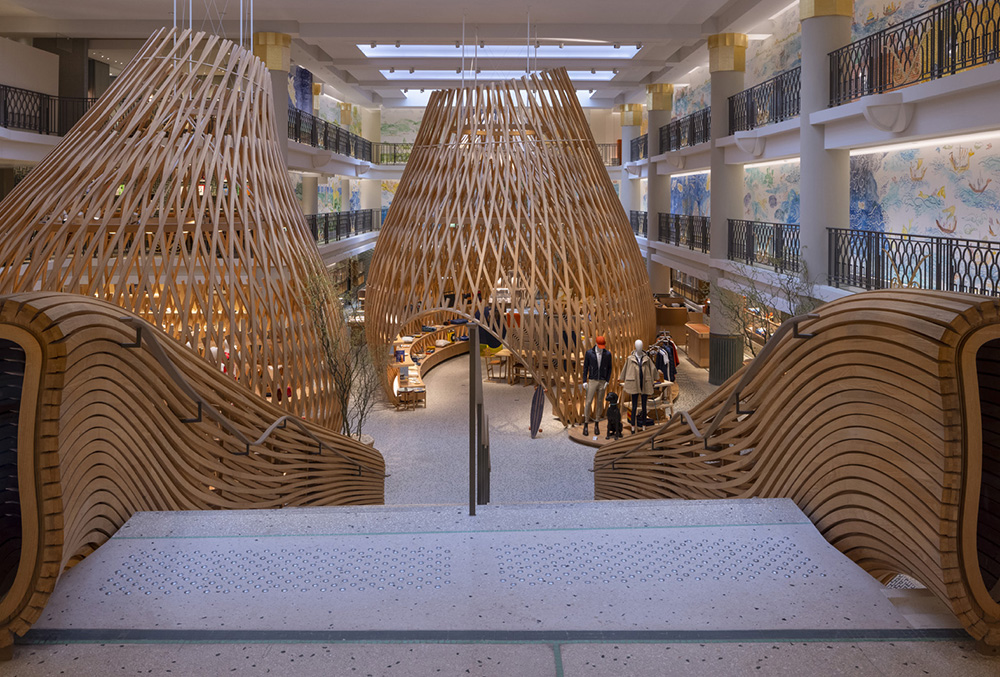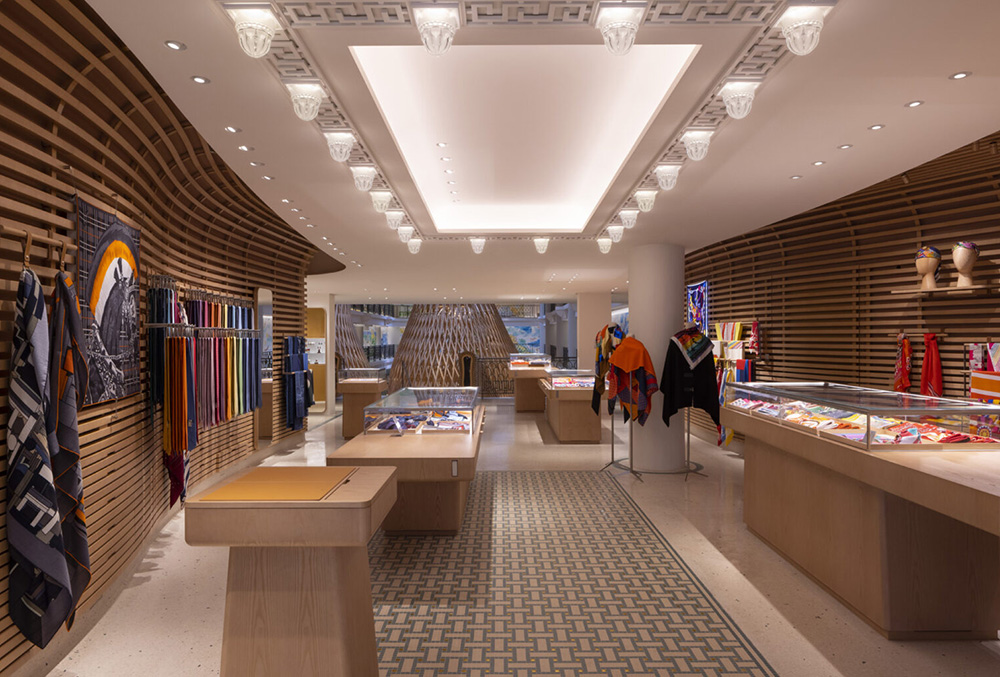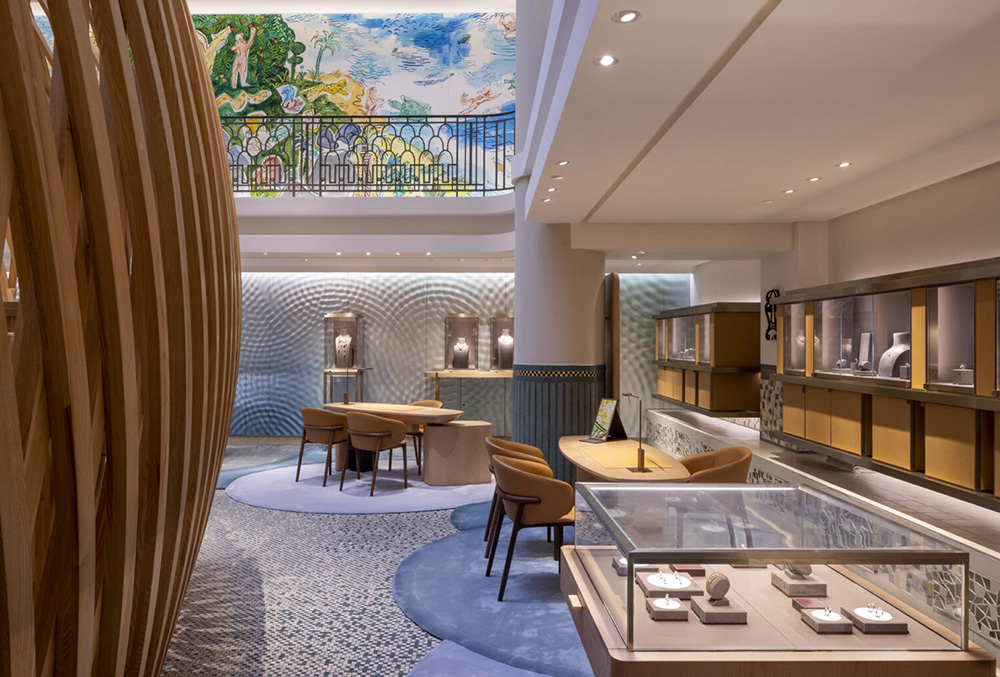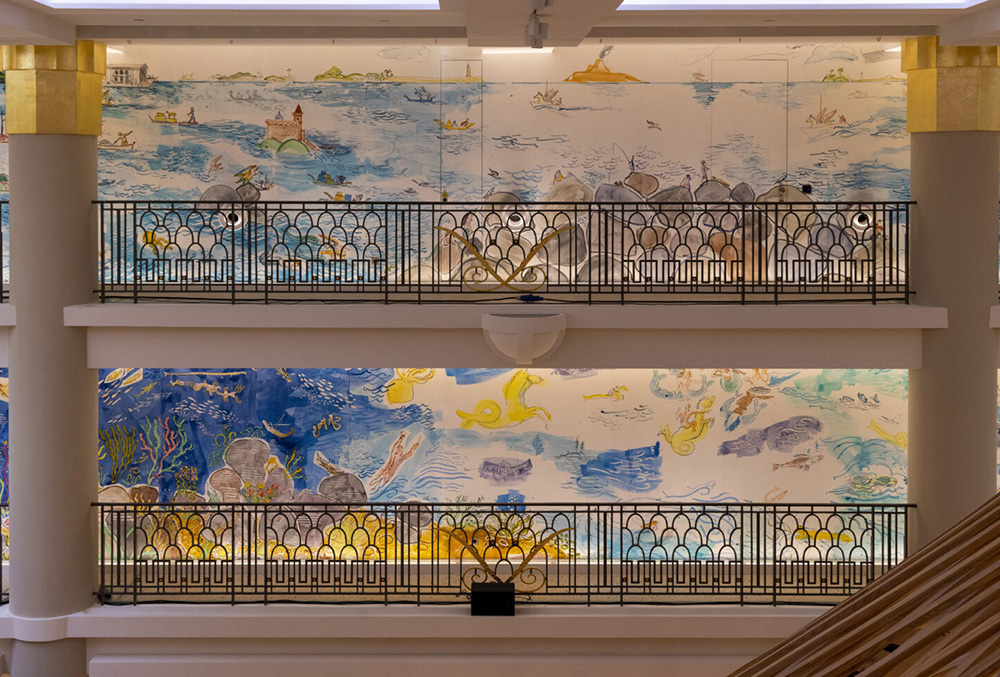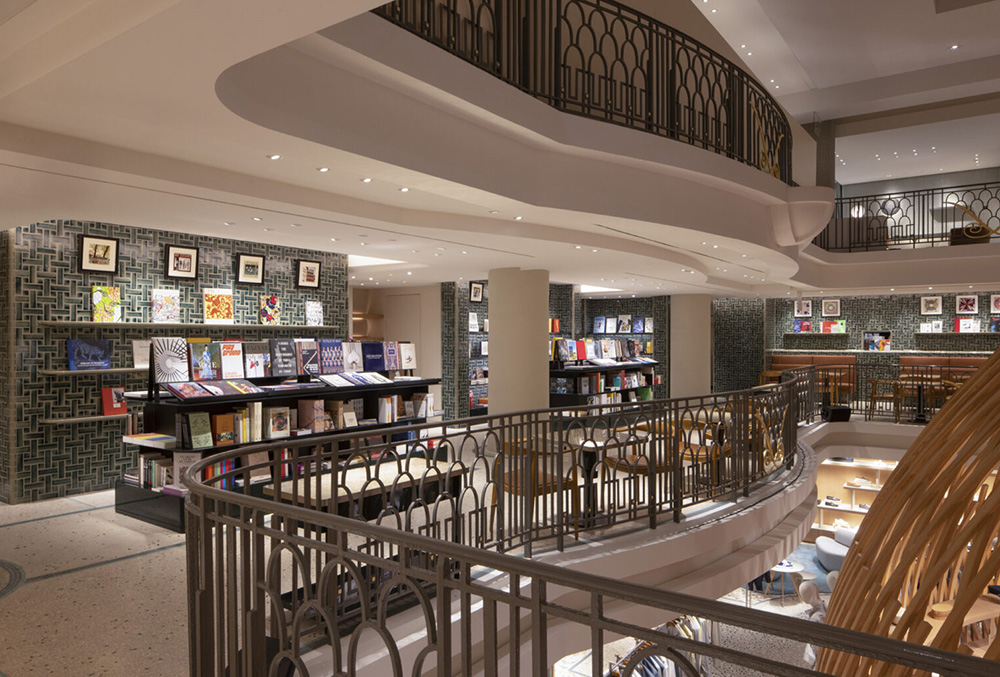 Following its closure for renovation, the Hermès Rue de Sèvres flagship store reopened in March this year with a fresh look by agency RDAI. First launched in 2010, the store, which is built on a former swimming pool, is reinterpreted to reflect the memory of water through a play on opposites, lines, colours and materials. Spanning 14,000 sq ft, it sees a new VIP lounge added to the first floor, overlooking the 120-metre-long fresco entitled L'Odyssée d'Hermès, designed by French artist Matthieu Cossé. Additionally, there's now a vast space dedicated to the Hermès Beauty line, jewellery and perfumes, as well as a new café cum bookstore on the ground floor. Three ash huts that rise towards the glass ceilings are retained, along with the silk scarves displayed on the wooden slats at the entrance.
Louis Vuitton Ginza Namiki Store, Japan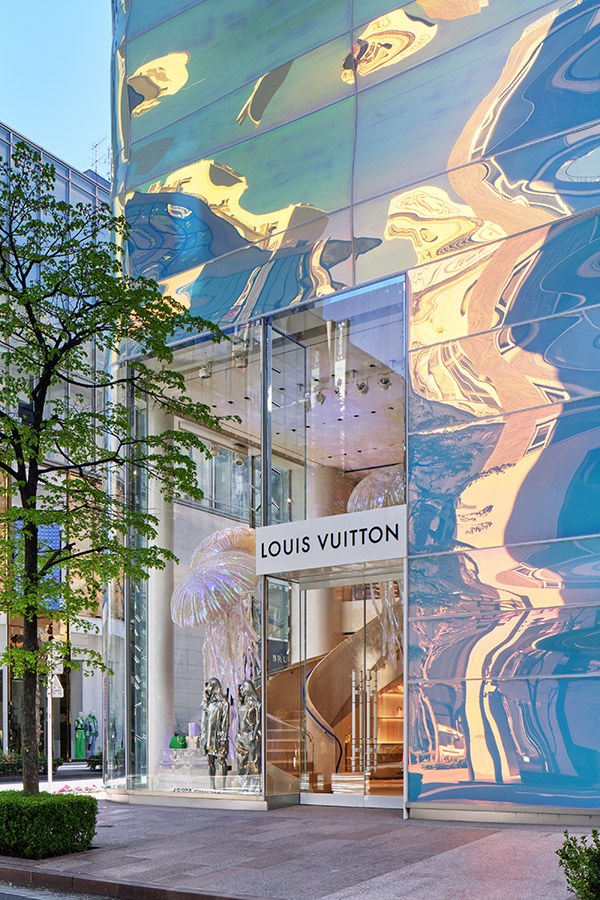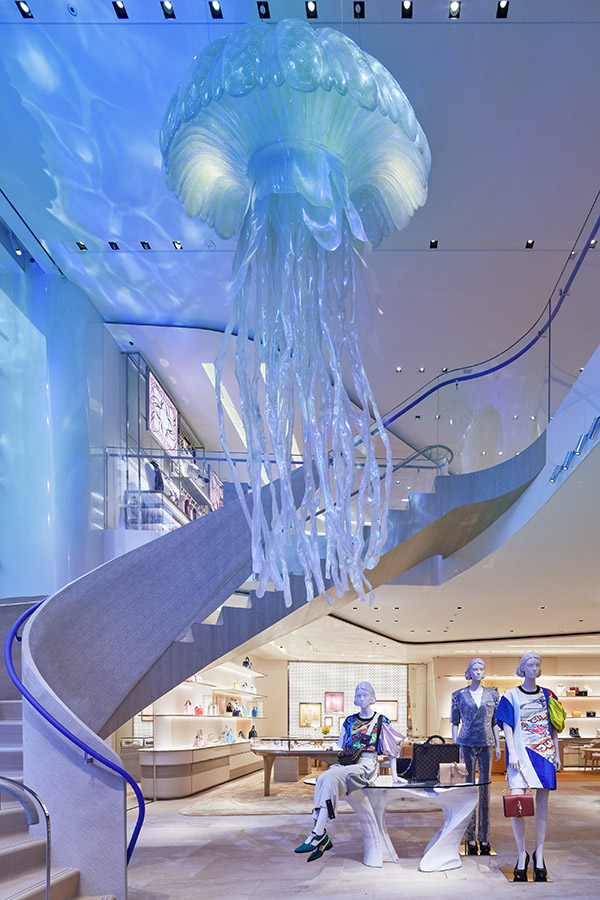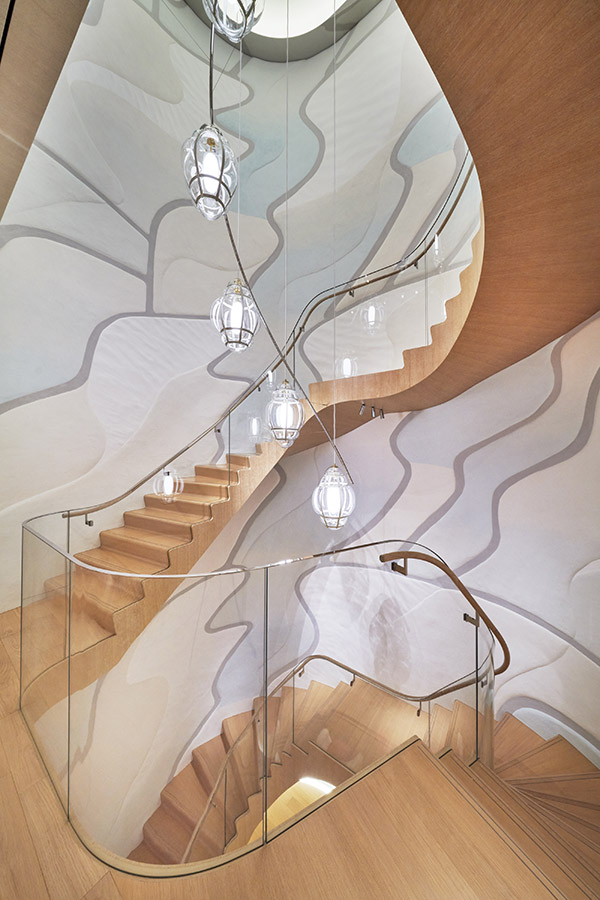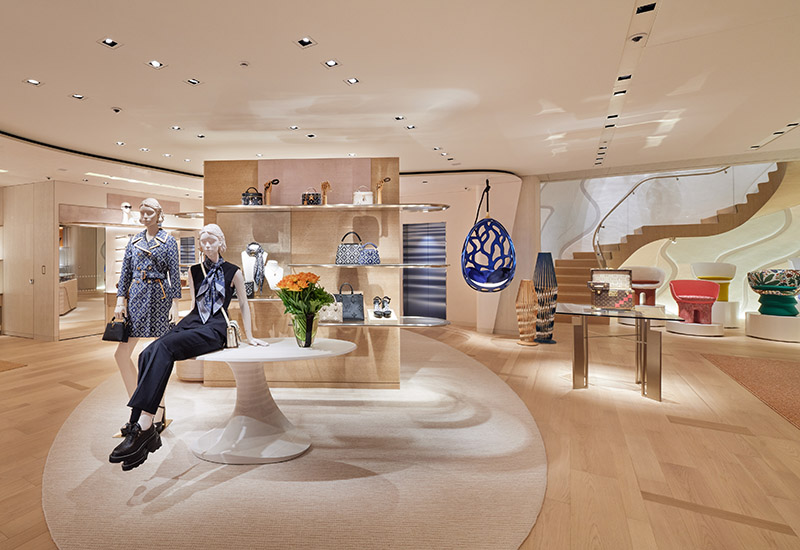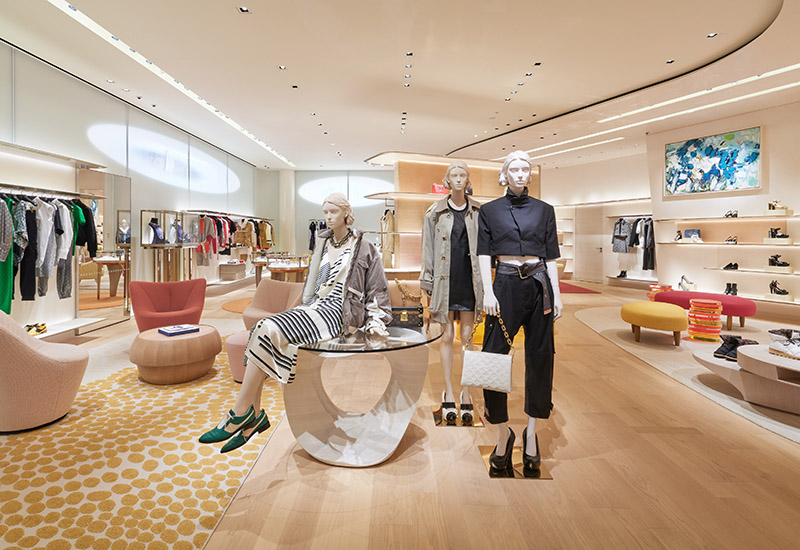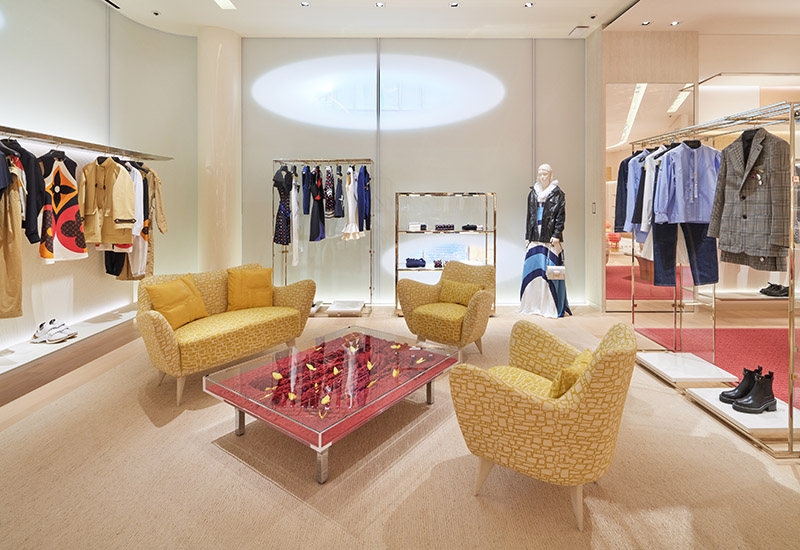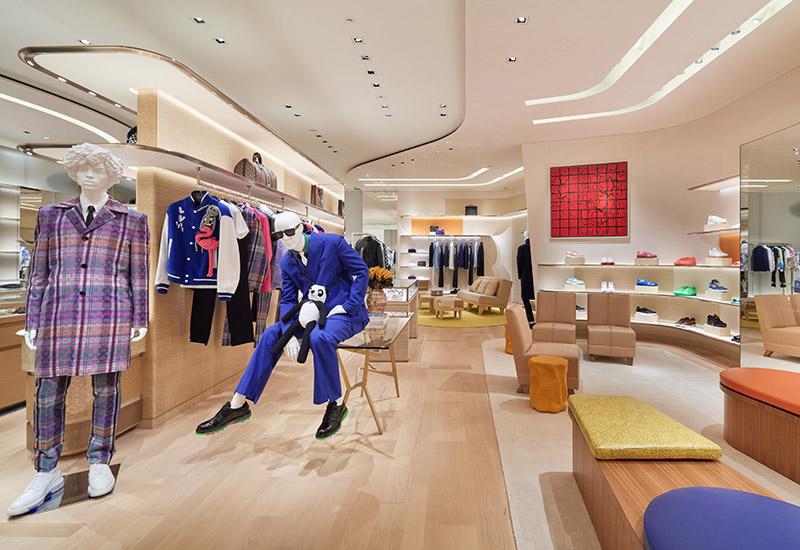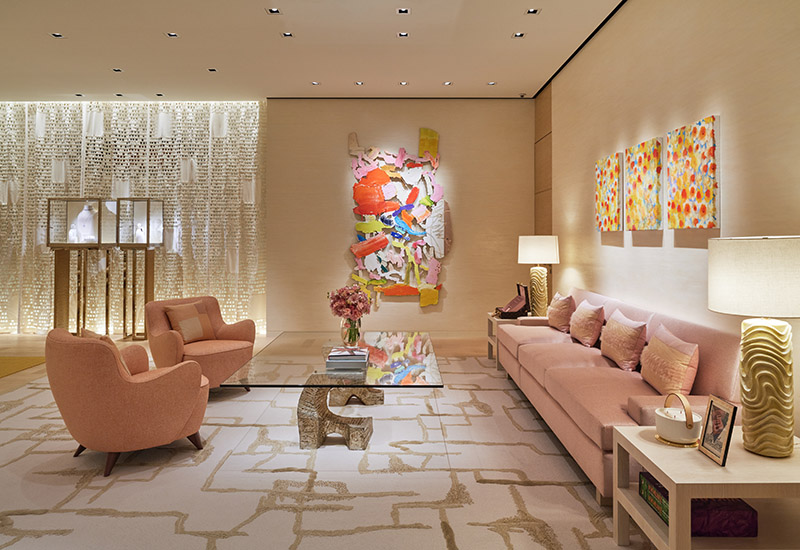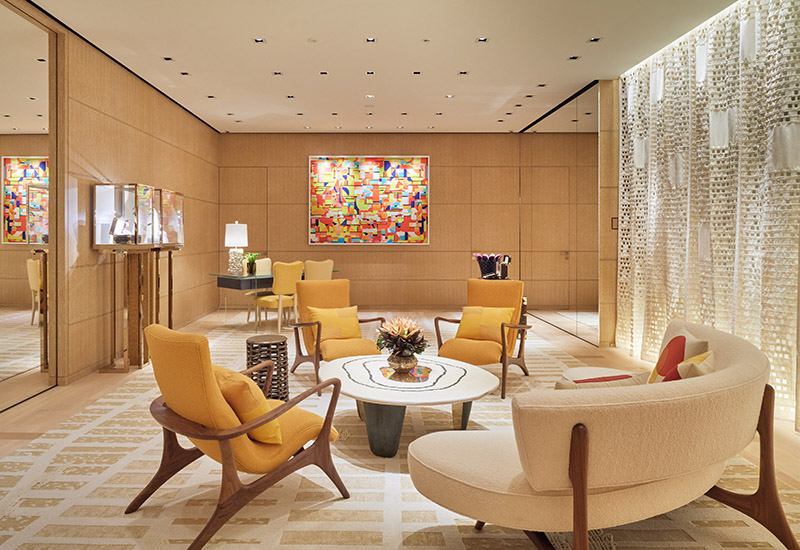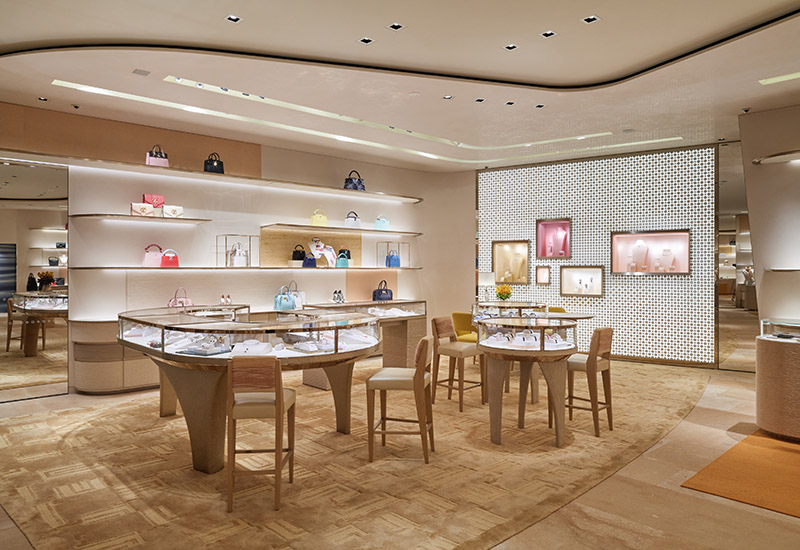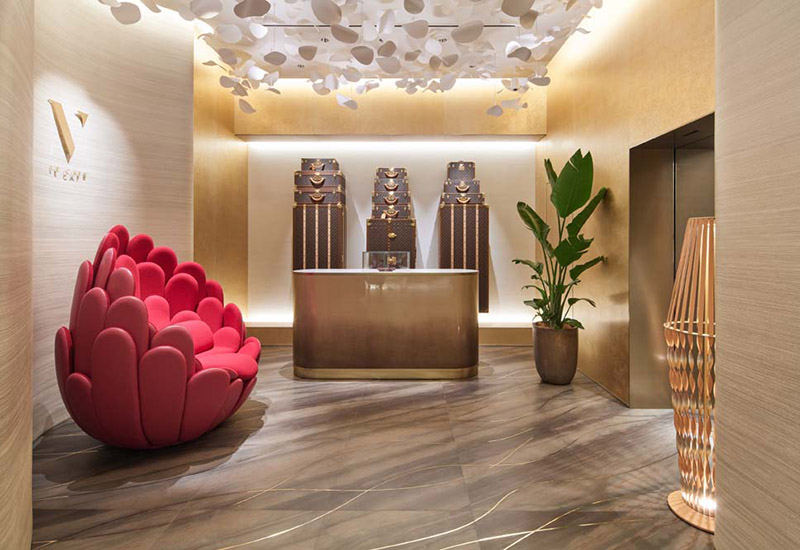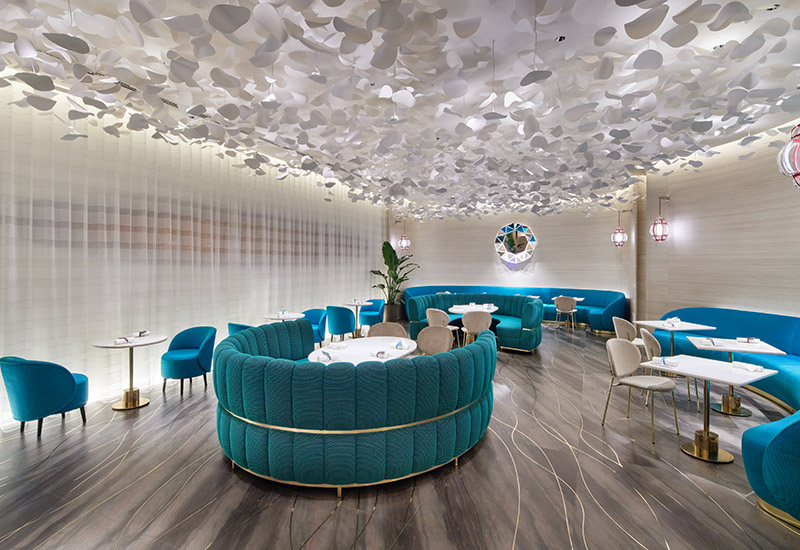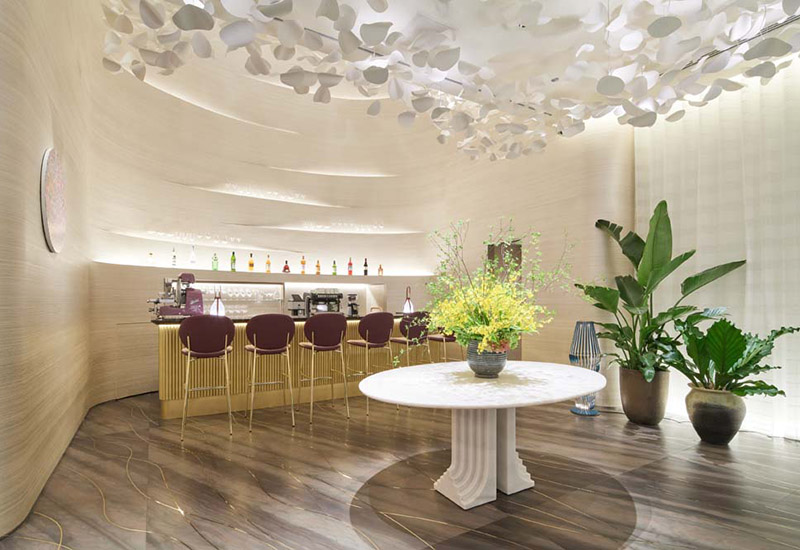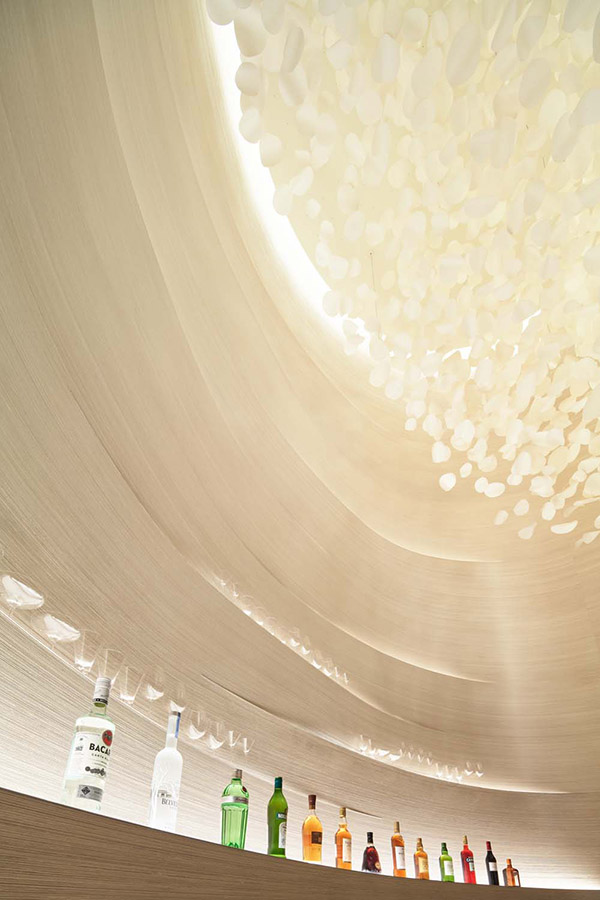 Louis Vuitton's newly revamped Ginza store opened its doors in March, having undergone a complete transformation led by architects Jun Aoki and Peter Marino. With a three-dimensional façade that emanates shifting colours evocative of water, the seven-storey kaleidoscopic building stands in stunning juxtaposition to the surrounding cityscape. It boasts four floors of retail space that includes a pop-up area for seasonal animations of new arrivals; an upper level dedicated to private salons for VIPs; and a top floor that's home to its highly anticipated café, Le Café V, and chocolate line, Le Chocolat V.
Related: Inside the new Louis Vuitton Ginza Namiki Tokyo flagship store
House of Dior Seoul, South Korea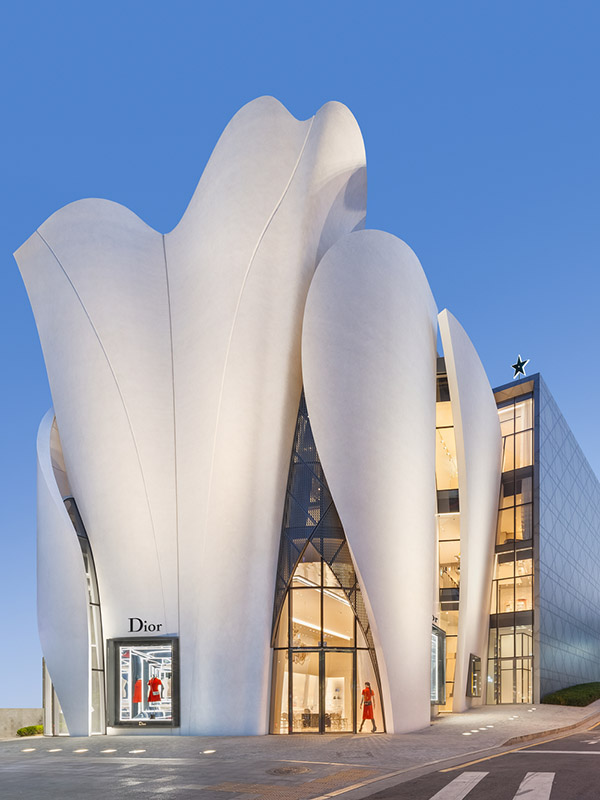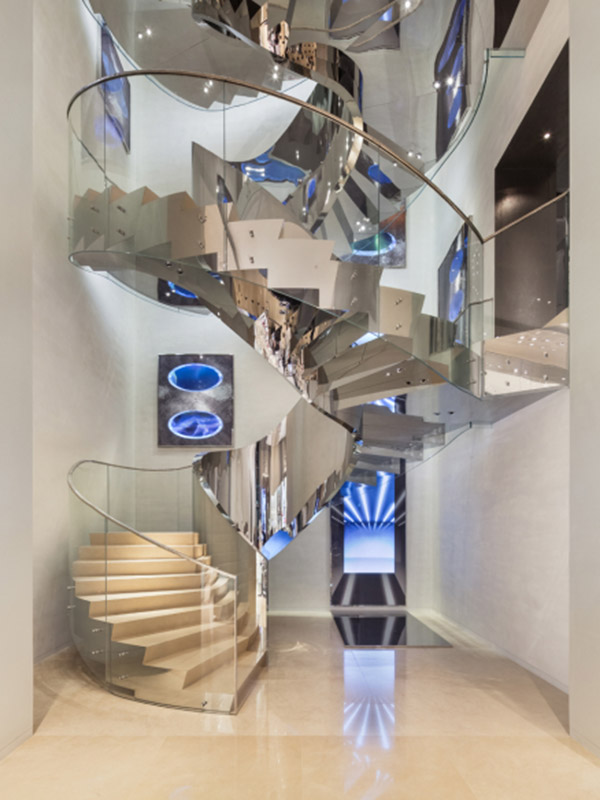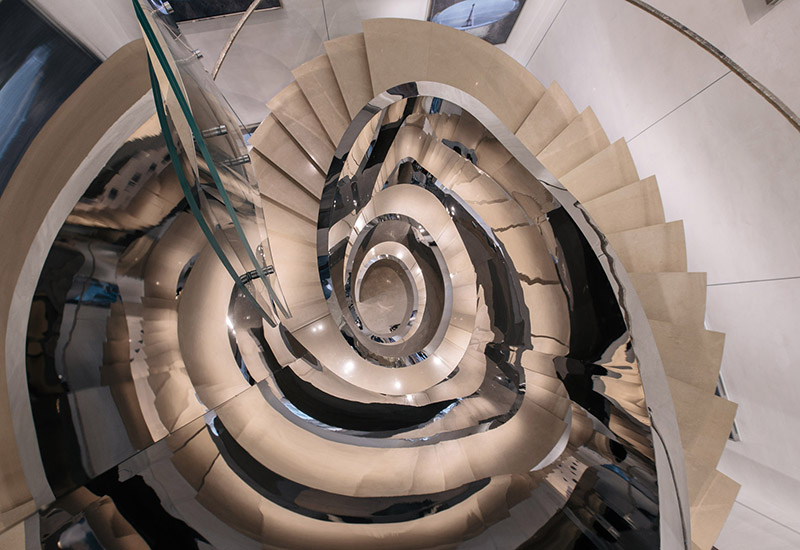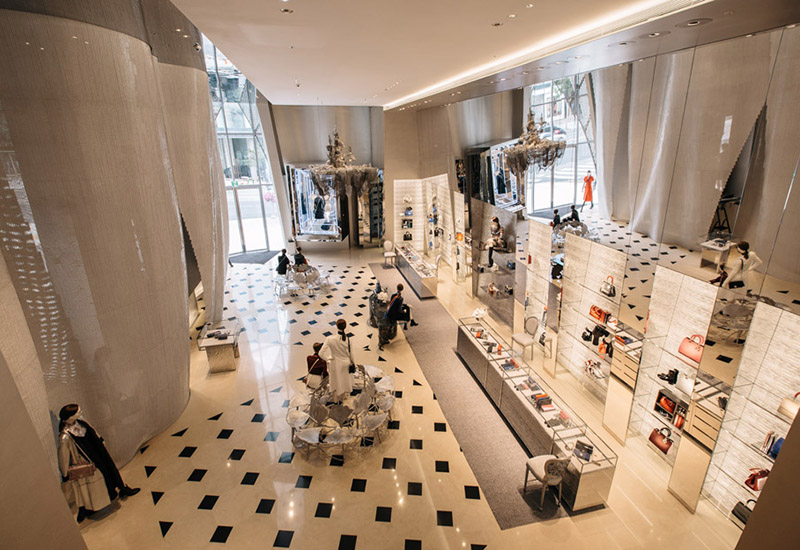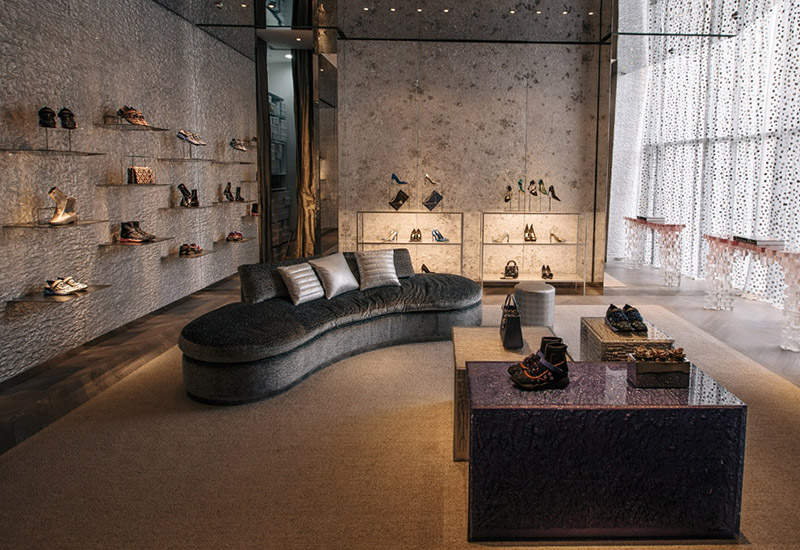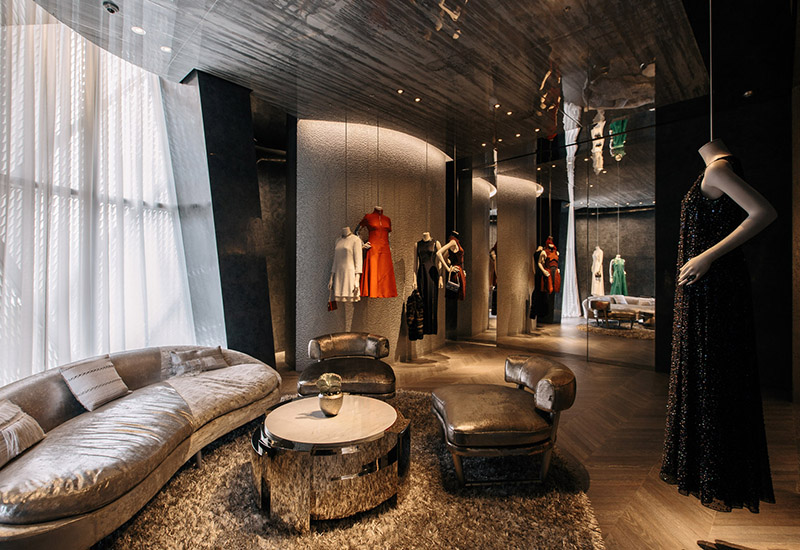 The Dior flagship store in Seoul has been the subject of architectural wonder since opening its doors in 2015. Designed by architects Christian de Portzamparc and Peter Marino, the six-storey structure instantly commands attention with its sculptural white fibreglass façade that reflects Dior's soft, fluid designs. Inside, monochrome tiled floors, mirrored walls and fabric draped candlers shape its glossy, elegant interiors that serve as a backdrop to the brand's ready-to-wear collections, bags and accessories. There's a VIP Lounge and Gallery on the third floor, with Café Dior occupying the top floor to end the shopping journey with macaroons and pastries by confectionist Pierre Hermé.
Gucci Garden, Florence, Italy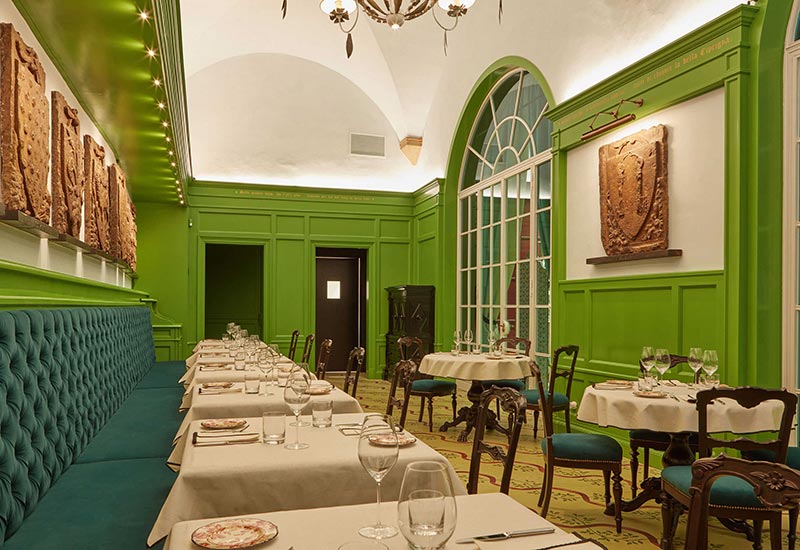 Ground Floor - Gucci Osteria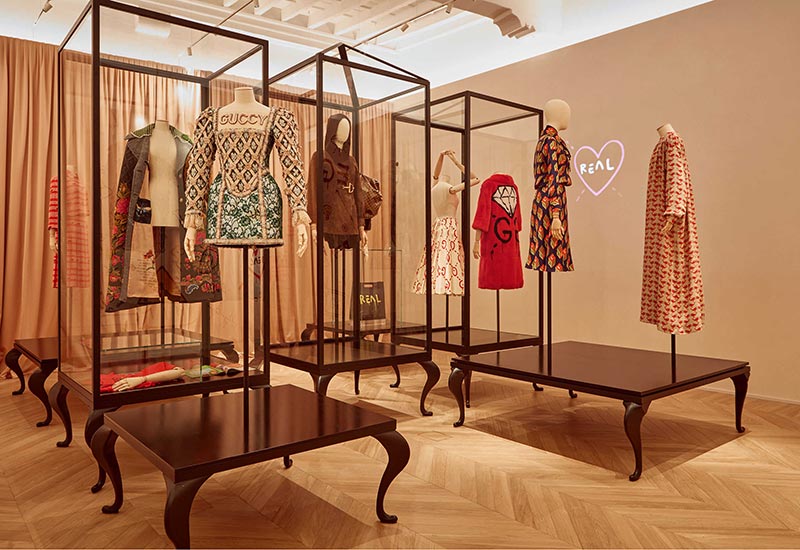 First Floor - Guccification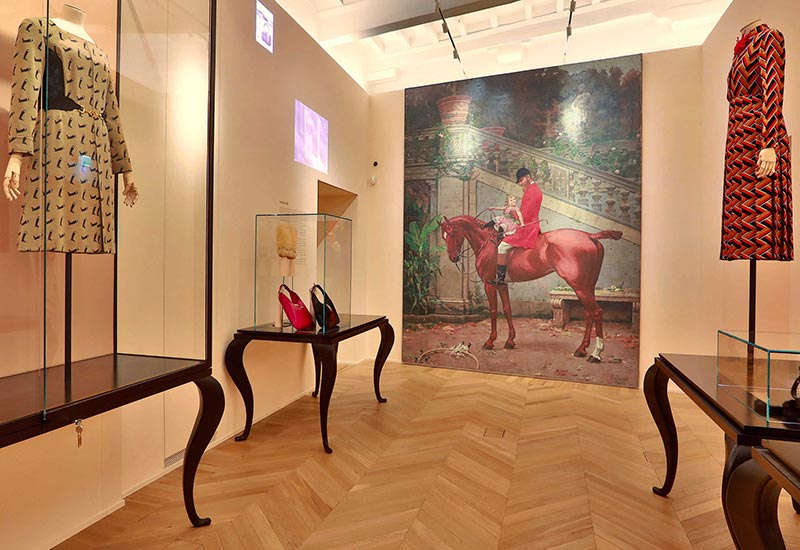 First Floor - Paraphernalia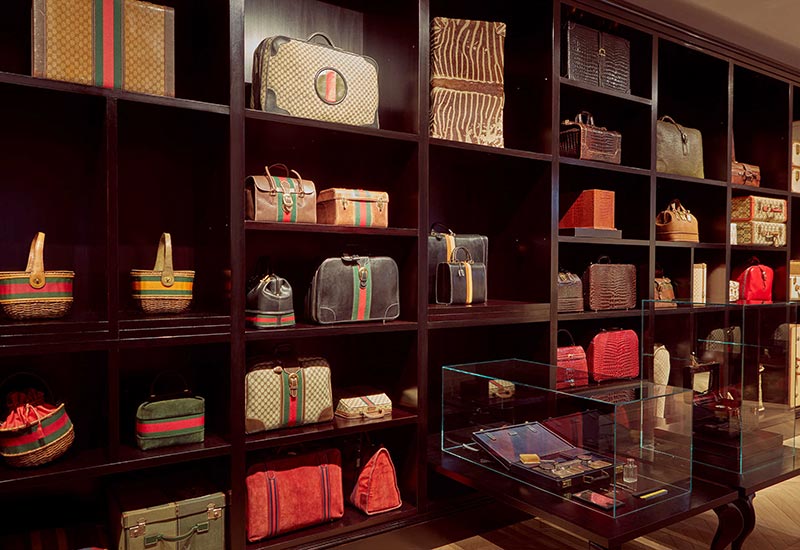 First Floor - Cosmorama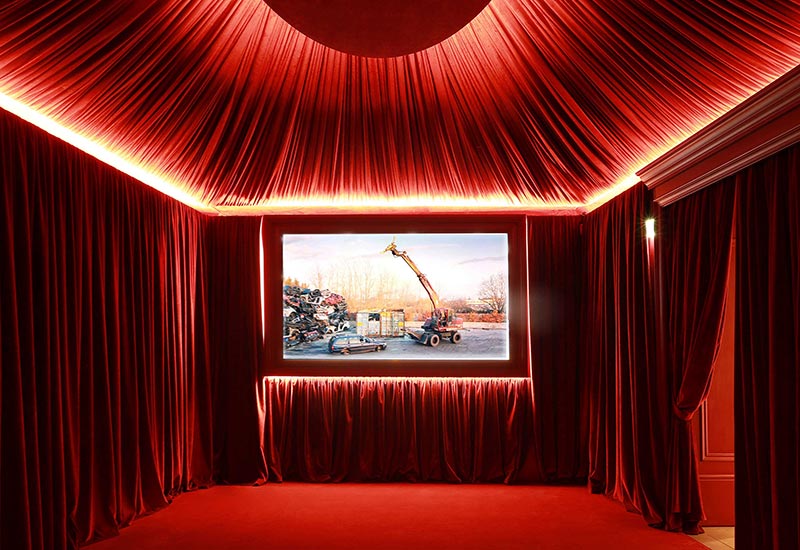 First Floor - Cinema da Camera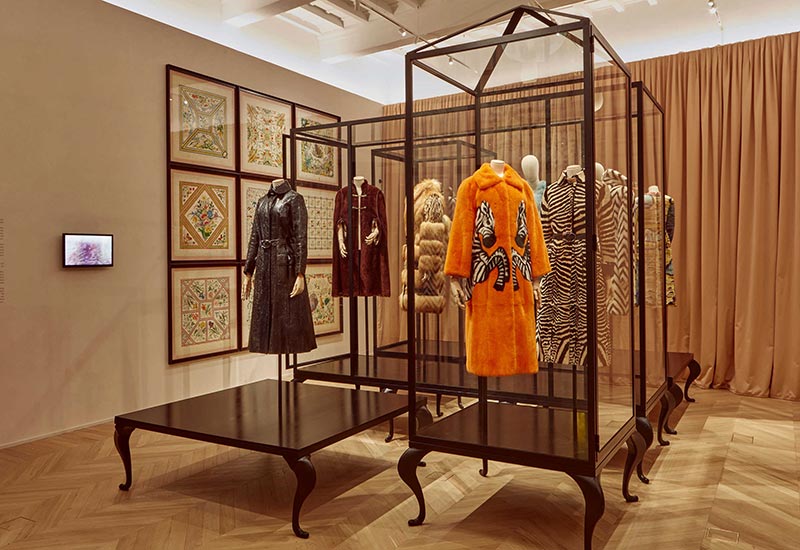 Second Floor - De Rerum Natura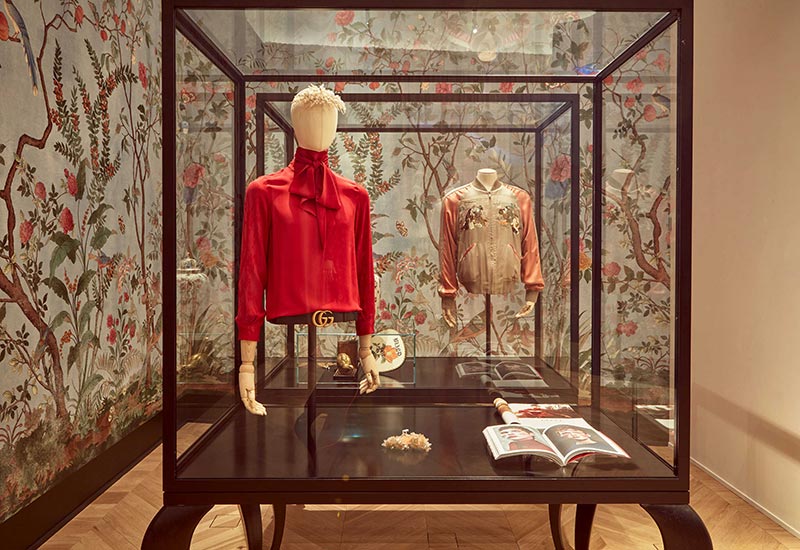 Second Floor - De Rerum Natura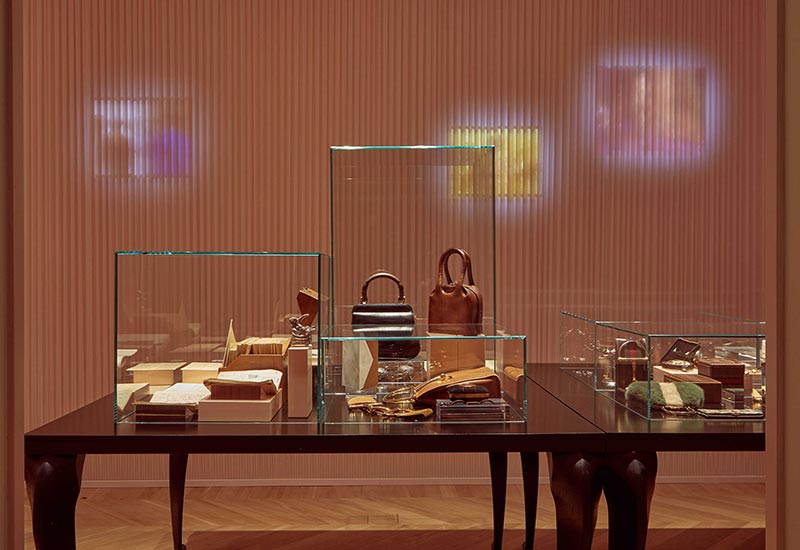 Second Floor - Ephemera
Making its home at the historic Palazzo della Mercanzia in Florence's Piazza della Signoria, the Gucci Garden projects the House's DNA of eclectic creativity from the inside out. True to its name, the three-storey space is adorned with wallpapers and art pieces that reference Gucci's floral designs and animals. The brand's first concept restaurant in collaboration with celebrity chef Massimo Bottura, Gucci Osteria, takes up the ground floor along with a bazaar-like retail space; whereas the upper two floors house the Gucci Garden Galleria featuring clothing, accessories, video installations, artworks, documents and artefacts, organised into themed rooms.
Related: You can now eat, breathe and shop Gucci – all at the same time