These seven luxury hotels and resorts in Malaysia incorporate green policies to minimise environmental consequences without compromising on guest experience.
As much as we all love a luxurious retreat, luxury often comes at the cost of the environment. High energy and water consumption as well as excessive amounts of food and general waste are among the primary issues where the hospitality industry is concerned. And there's also the price Mother Earth has to pay in the name of development.
Thankfully, hoteliers have started to take sustainability more seriously in recent years, encouraging a conscious preference for eco-travel. Some luxury hotels and resorts are even built specifically to fill in the green gap in the industry.
Take a look at these seven luxury hotels and resorts around Malaysia that incorporate green policies to minimise environmental consequences without compromising on guest experience.
Element Kuala Lumpur
At 275 metres tall, the Green Building Index-certified Element Kuala Lumpur stands proudly as the tallest eco-friendly building in the Klang Valley. All of its rooms feature filtered water that's safe for drinking straight from the kitchen tap, eliminating the use of plastic water bottles. Its all-day dining venue, TRACE, sources fruits and vegetables directly from local farms to minimise waste and reduce food miles. With 252 rooms located a stone throw away from the iconic Petronas Twin Towers, this hotel is ideal for a quick city getaway or extended stays alike. W elementkualalumpur.com
Japamala Resort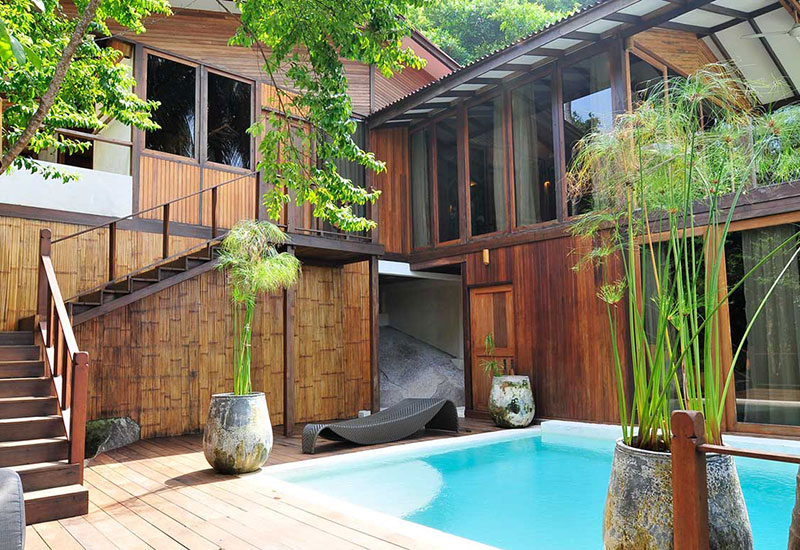 There's an ecological reason why it took 10 years to build this beachfront resort on Tioman Island. No rocks were moved and no trees were cut down during construction, resulting in uniquely designed chalets and villas. Each 'sarang' (Malay for nest) is built with salvaged timber from old 'kampung' houses throughout the country and bamboos sourced from the indigenous people, better known as Orang Asli. W japamalaresort.com
Gaya Island Resort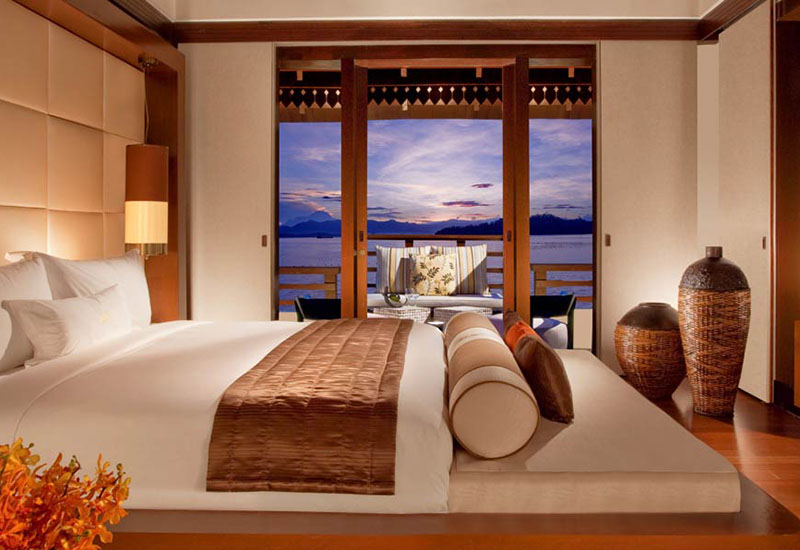 Nestled within the Tunku Abdul Rahman Marine Park in Sabah, Gaya Island Resort blends harmoniously with mangrove forests and coral reefs. It boasts its own marine centre to rescue and care for endangered sea turtles as well as to restore coral reefs. To minimise its carbon footprint, the resort encourages walking in lieu of using motorised vehicles. Who's complaining, with so many wonders such as wildlife sightings and cultural shows to explore on foot? W gayaislandresort.com
Related: 6 resorts to explore underrated Sabah, from forest to beachside
The Banjaran Hotsprings Retreat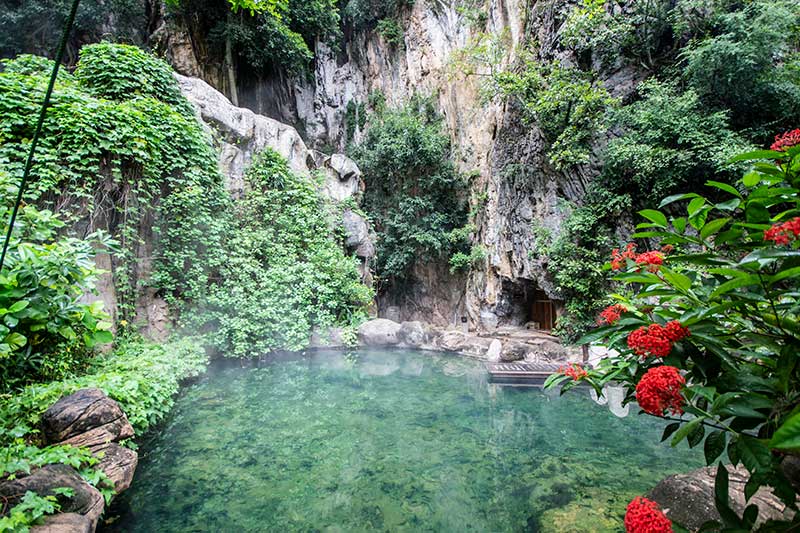 Known as Malaysia's first luxury natural hot springs wellness retreat, The Banjaran coexists in harmony with its surrounding 260 million-year-old limestone hills, caves, rainforest and waterfalls. The private villa hot tubs, dipping pools and swimming pool uses water from the natural geothermal hot springs to reduce water wastage, whereas the spa skincare range is made locally with natural ingredients to avoid pollution from harmful chemicals. W thebanjaran.com
Read our review of The Banjaran here.
The Datai Langkawi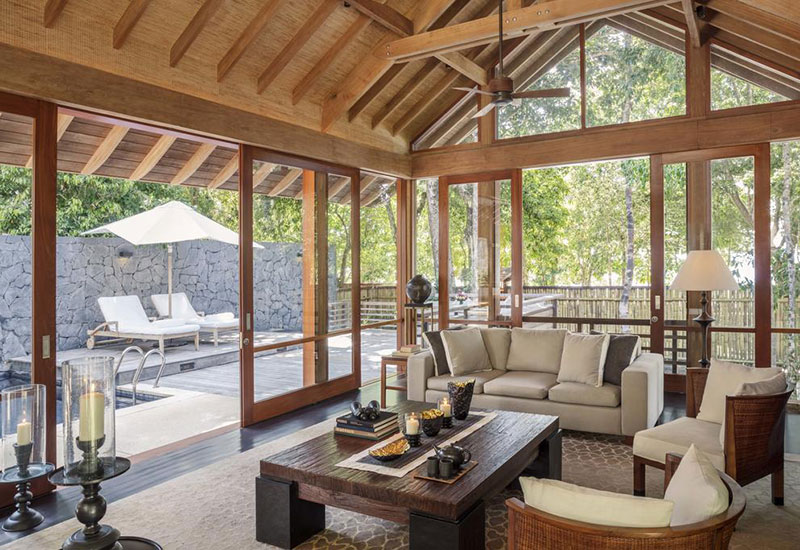 This rainforest resort may be 26 years old, but that makes its co-habitation with nature all the more impressive at a time when green initiatives were not widely advocated. During construction, every tree that was felled by trained elephants was replaced by another or used to build the resort suites and villas. It recently underwent renovation and now features a nature centre where resident naturalist Irshad Mubarak lectures on the history and conservation of Langkawi's rich and diverse ecosystems. W thedatai.com
See also: Self Portrait launched a line of swimwear at The Datai Langkawi
The Kasturi Resort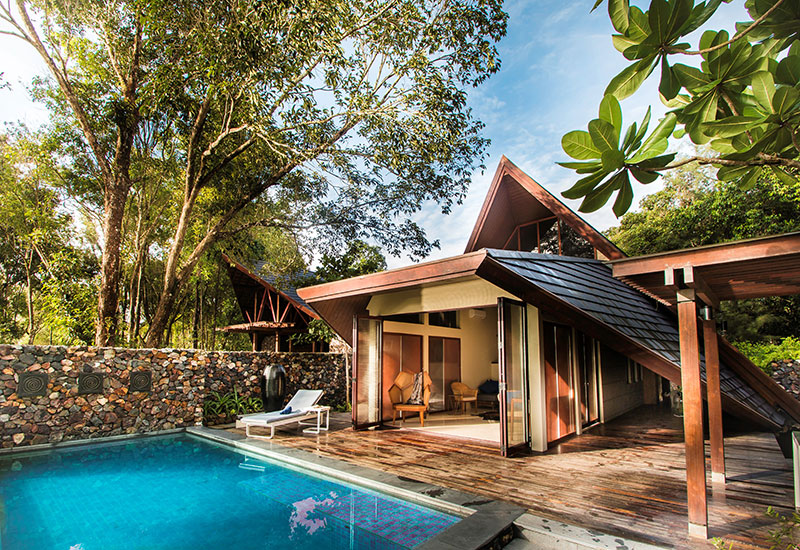 A small boutique resort with only 23 rooms, The Kasturi offers a slice of beach paradise with minimal disruption to nature. Construction involved the use of local materials, including recycled timber from old buildings. Small plants that were displaced for inevitable clearing were reused for landscaping, while larger trees were saved by perforating buildings. The resort also uses solar-assisted air-conditioners and energy efficient LED lights to reduce energy consumption. W the-kasturi.com
Read our review of The Kasturi here.
Borneo Rainforest Lodge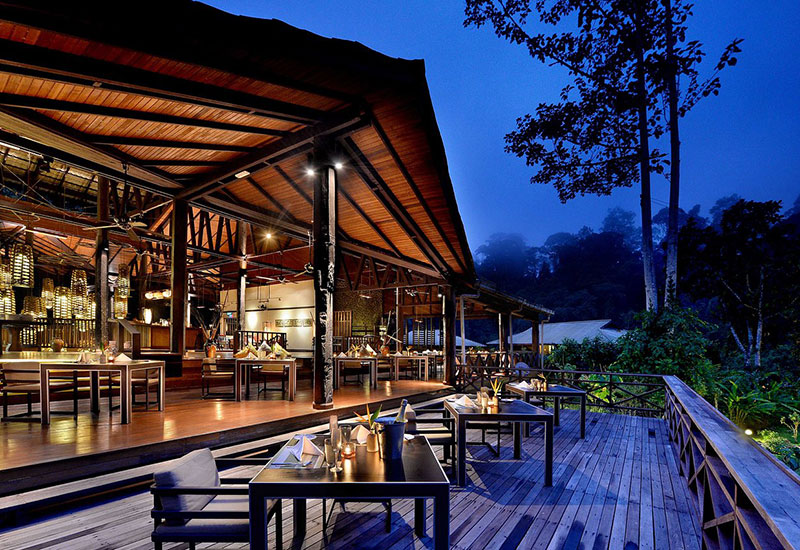 Set in Sabah's largest protected lowland rainforest – the Danum Valley Conservation Area, the chalets at the award-winning Borneo Rainforest Lodge boast a minimalist design with an eco-sensitive structure and minimal footprint. Guests will get to bask in views of the river bank and natural forest landscape from an outdoor hot tub attached to an expansive viewing deck when not learning about orang utan conservation or participating in green activities held around the natural sanctuary. W borneonaturetours.com
See more: 10 luxury hotels around the world that exist in harmony with Mother Earth