With six hotels, a presence at sea, and five dining spots, the Lungarno Collection has its roots in the journey of shoemaker-turned-fashion-icon Salvatore Ferragamo.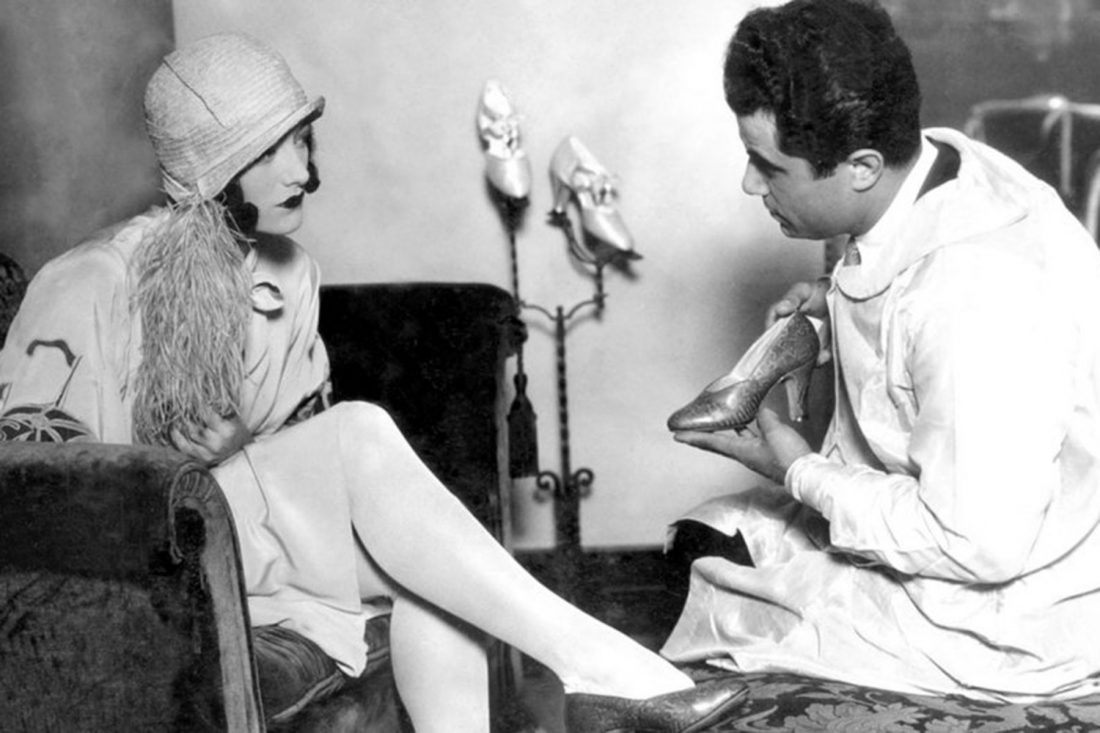 After his success in America, celebrated Italian designer Salvatore Ferragamo returned to his homeland in 1937. He opened his first European store at Spini Feroni Palace in Florence, where he found professional leather artisans adhering to ancient tradition and technique.
Hollywood stars, aristocrats, and diplomats came to know and love Ferragamo's Tuscan hospitality at this very spot, where he continued making footwear for some of the era's greatest actresses.
Fashion buffs among us may know the origin story of this humble Italian shoemaker, but few know this is not where the Ferragamo story ends. Decades later, Salvatore's legacy was given a breath of new life in the hospitality scene with the Lungarno Collection.
Started by his son, Leonardo Ferragamo, this Italian brand underscores the heritage and pride that became so synonymous with Ferragamo Sr's fashion. In Leonardo's words: "Like a fashion collection respects the different styles of their clientele, the Lungarno Collection luxury hotels also offer a beautiful selection of classic and contemporary solutions to cater to the individuality of each traveler." Heck, you could even opt for the experience on board one of Ferragamo's boats!
Combining Florentine craftsmanship with modern convenience, Lungarno Collection now has six hotels and five dining establishments across Italy. Take a virtual tour of its top three hotels here.
Portrait Firenze
Portrait Penthouse Floor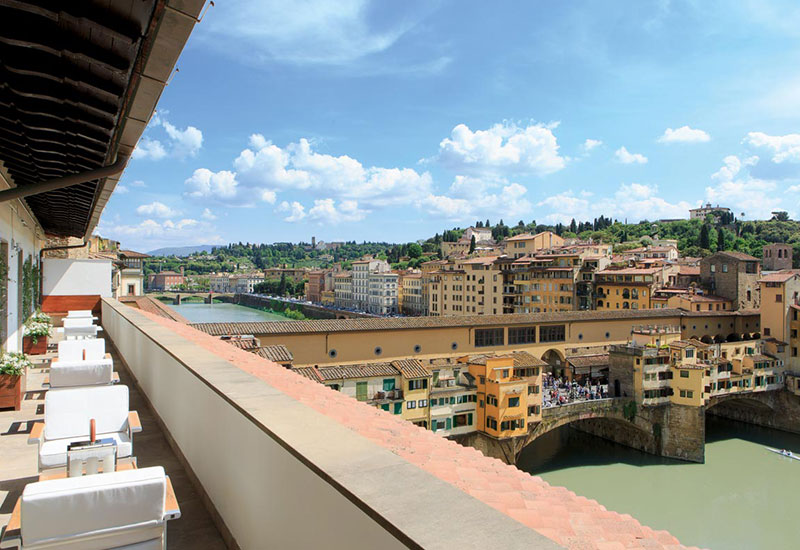 Ponte Vecchio Suite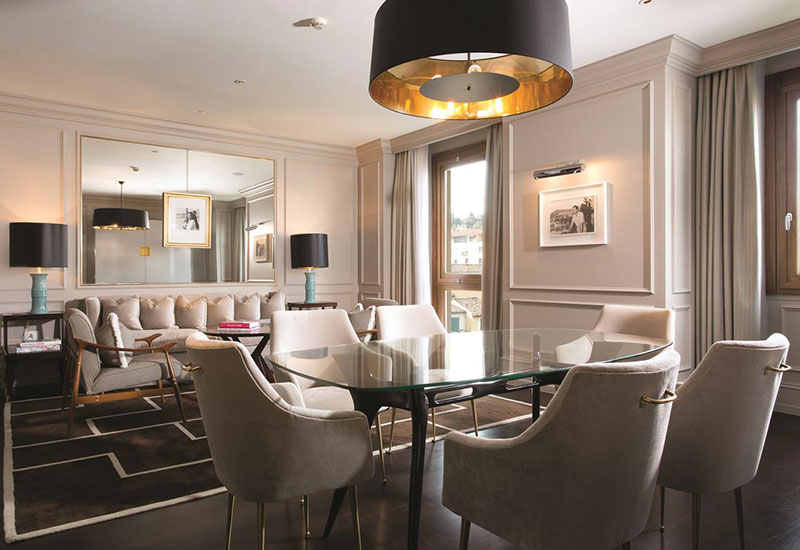 Portrait Suite River View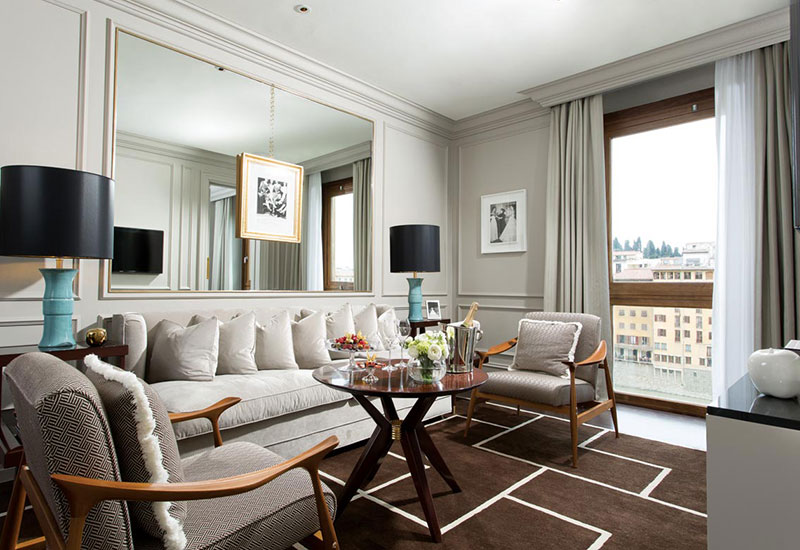 Superior Suite River View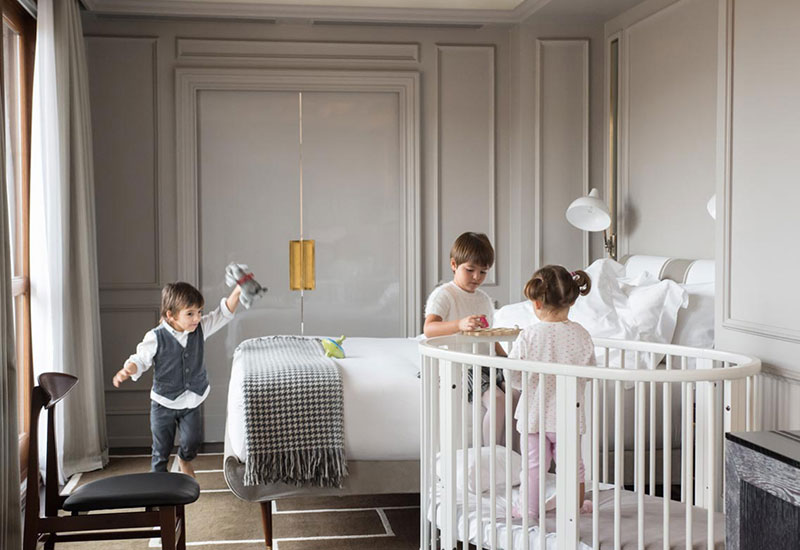 Family Suite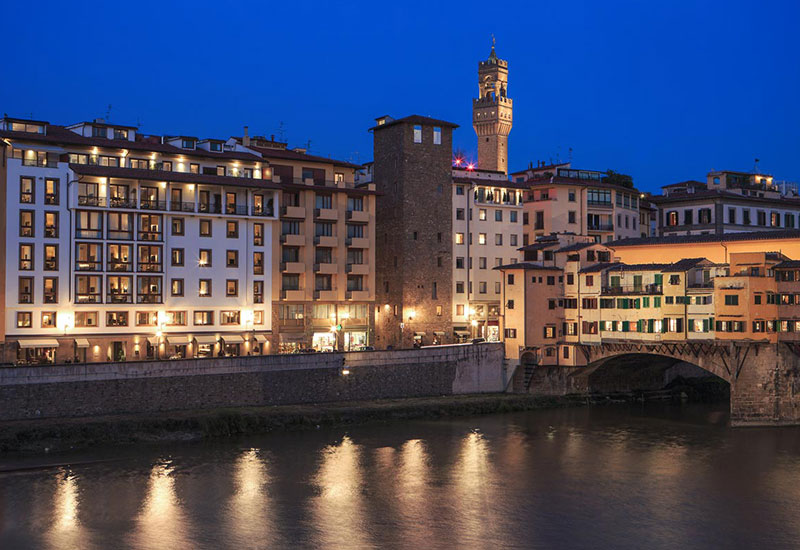 (swipe left for more)
It is fitting that Florence's romantic River Arno be home to the very first of this hospitality collection: Portrait Firenze. All 37 rooms and suites (including a rooftop suite and penthouse floor) welcome travelers to the riverside, where Lungarno hopes to "make your stay a portrait of you."
Warm wood and opaque grays are bathed in gilded, shimmering details, creating a soft, cosy environment befitting its Italian hospitality. Grand rooms are sparsely dressed in archival photographs featuring Audrey Hepburn, Brigitte Bardot, and Grace Kelly on holiday in Florence.
Portrait Firenze and Portrait Roma are both 5-star establishments ranking in Italy's top 30.
Portrait Roma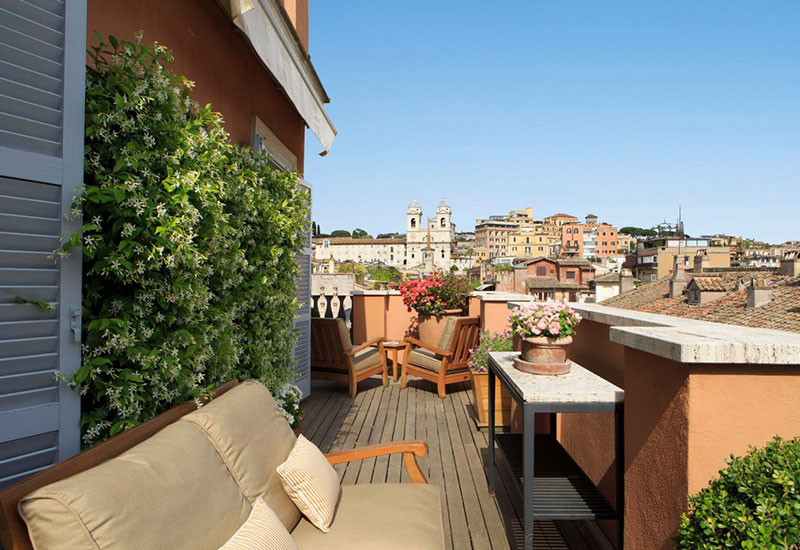 Penthouse Trinita dei Monti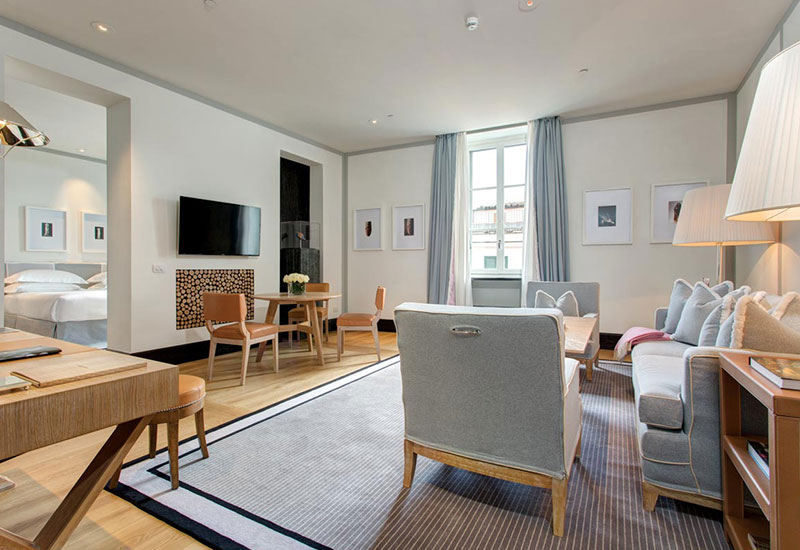 Via Condotti Suite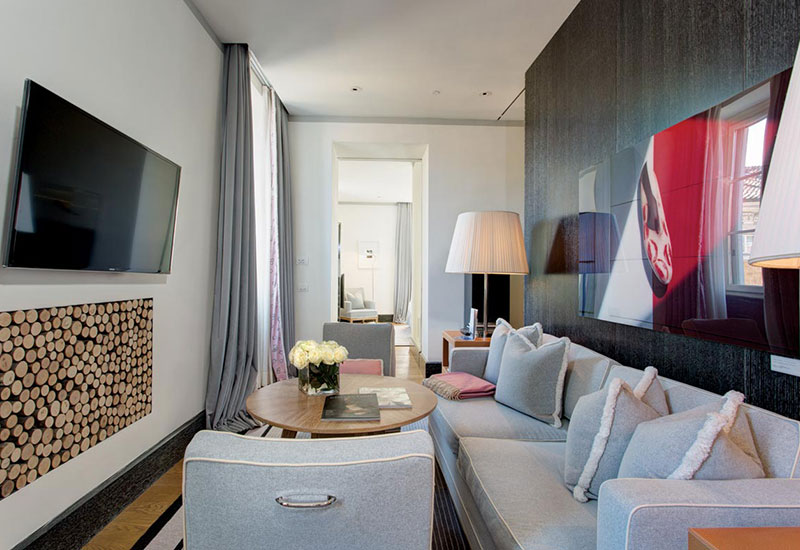 Timeless Suite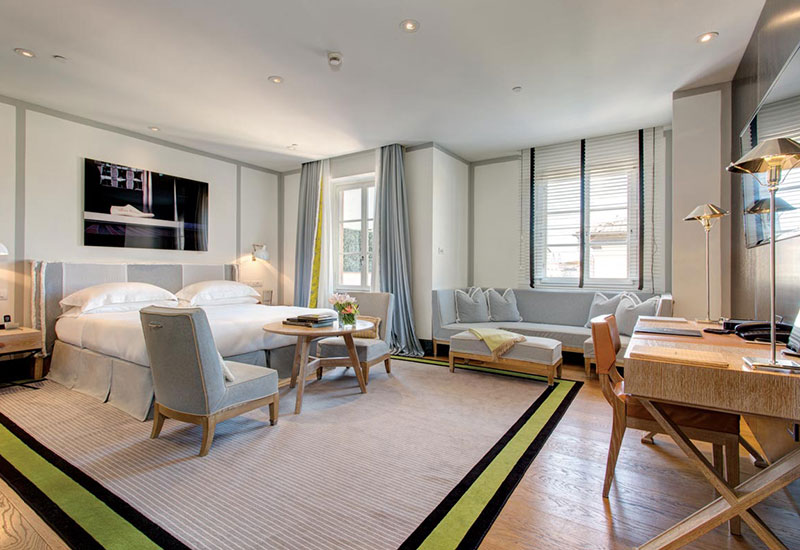 Executive Studio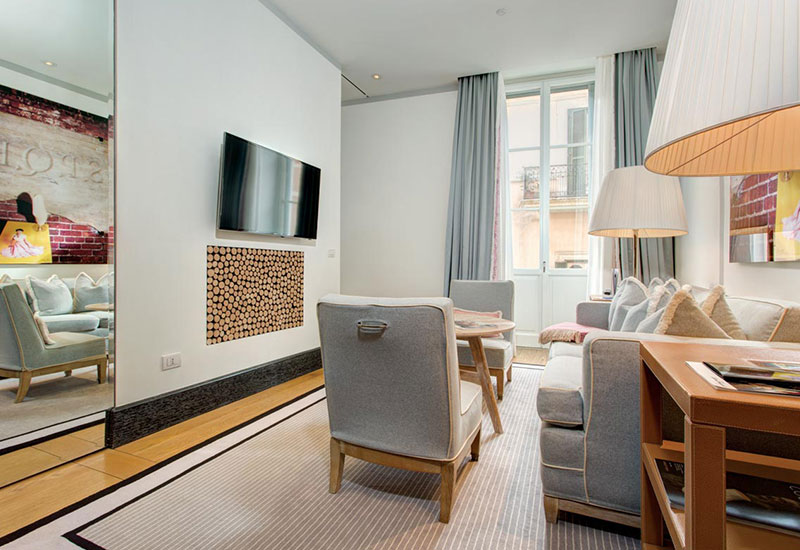 Junior Suite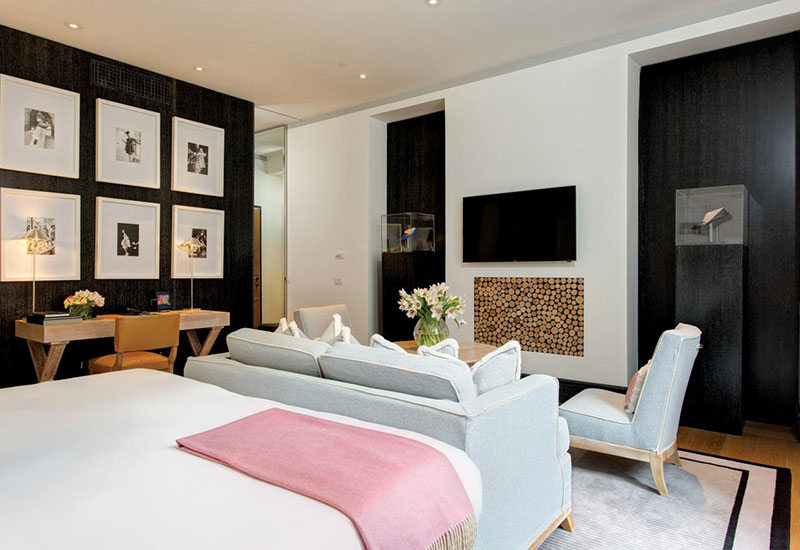 Deluxe Studio
(swipe left for more)
The Lungarno journey continues on to the fashion street of Via Condotti, where the Roman chapter of the Ferragamo odyssey awaits. Portrait Roma affords 5-star luxury living within a private mansion boasting 14 suites. It's above a Ferragamo store – a breath away from the iconic Spanish Steps, within vicinity of the Trinità dei Monti church.
Dine on the terrace overlooking the ancient city, as you soak in the history you're reliving in that moment. You'd be surrounded by 50s-inspired decor, down the art the walls – early Ferragamo shoe sketches.
Hotel Lungarno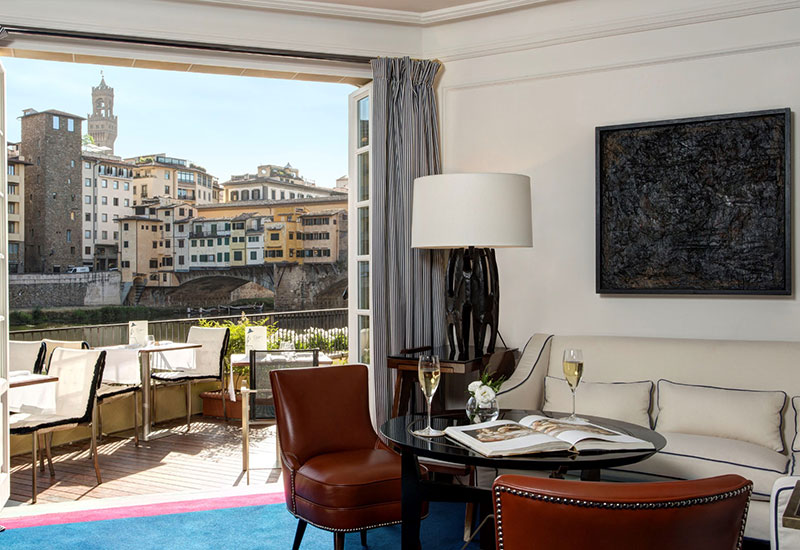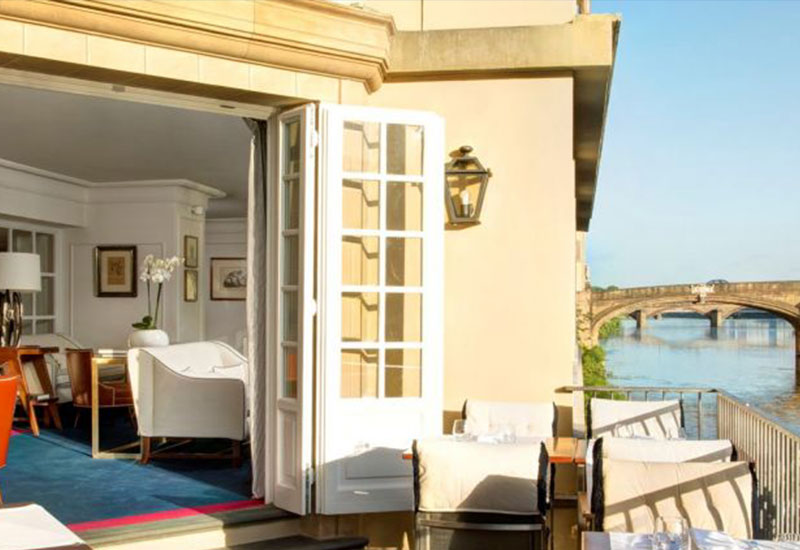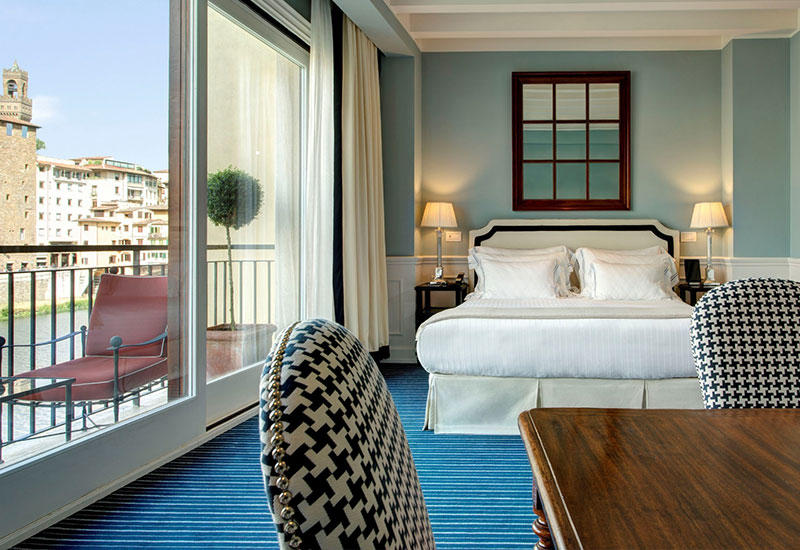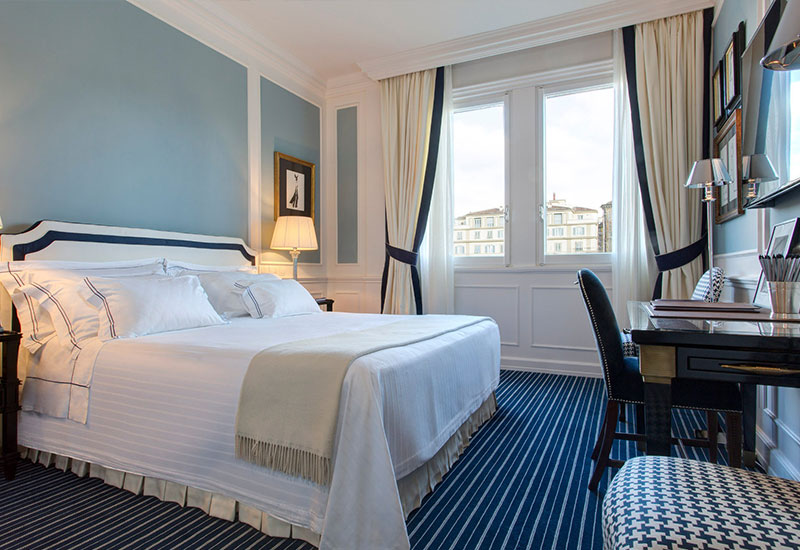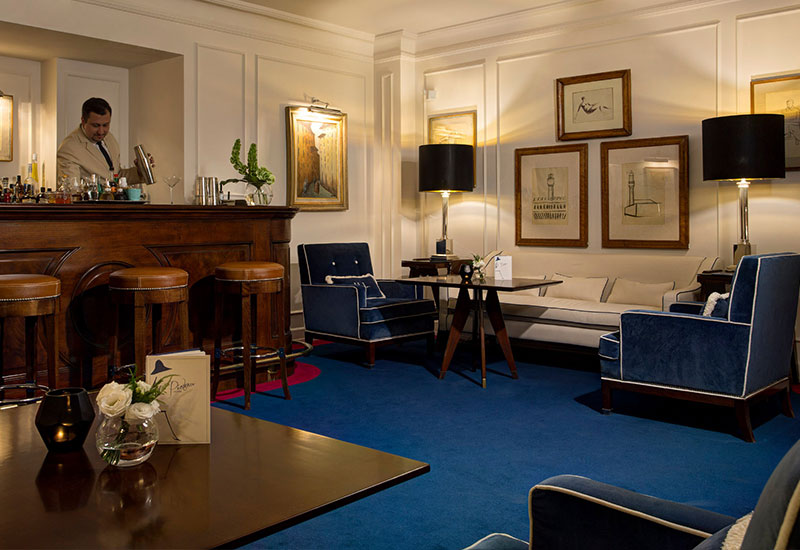 (swipe left for more)
In Florence's medieval quarter lies Hotel Lungarno, perfect for couples, families, and small groups. It's 50 years old, but you won't be able to tell thanks to recent renovations. Quaint spaces now exude nautical charm with blues, whites, and leather.
Think of this hotel as a 65-room boat swaying gently on the Arno, with Ponte Vecchio as a stunning backdrop, transporting guests to the glory of the Renaissance. An emphasis on art is seen across the hotel, with a 450-strong collection highlighting Picasso, Cocteau, and famous Italian artists.
Log on to the official website for more on the Ferragamo family's Lungarno Collection.
Images: Lungarno Collection