Chef Alain Passard continues the Maison's series of cultural and culinary explorations after its initial pop-up restaurant with Chef Pierre Sang Boyer. Passard is credited with introducing vegetable-focused menus to fine dining. He is known for optimising the colours, scents, and flavours of the vegetables he uses by prioritising both seasonality and locality. Clients will be able to experience the chef's signature dishes in the stunning glass space created by renowned architect Frank Gehry.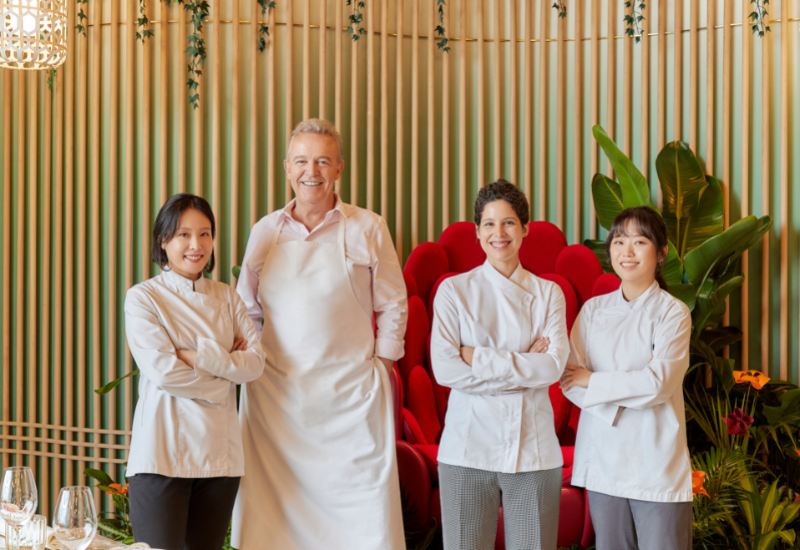 "Pierre Sang at Louis Vuitton" was the first restaurant by the Maison to open as a pop-up concept, and it was praised for offering a culinary journey, backed by its one-of-a-kind dining experience, unique space, and beautiful artwork.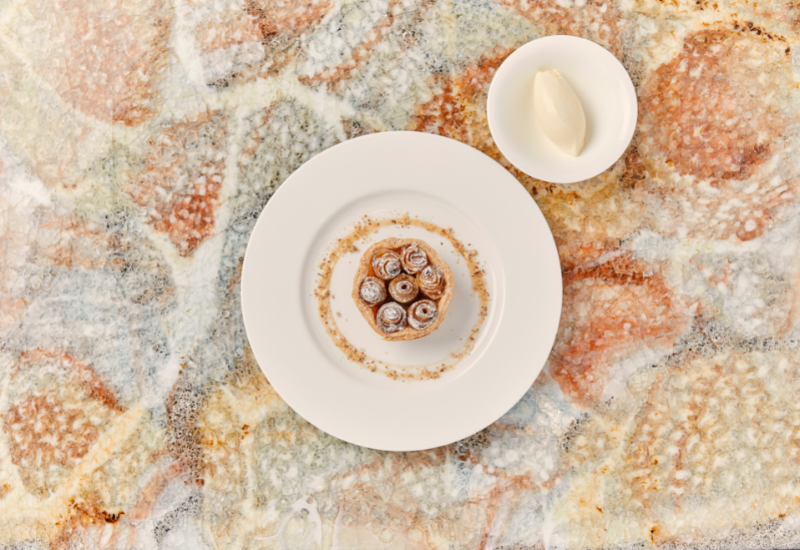 The new pop-up restaurant will be housed at its Maison Seoul, taking over the Gangnam flagship's fourth floor. Surrounded by natural wood and rattan chairs, the restaurant offers a tranquil atmosphere, accentuated by the natural light that streams through the curved glass windows. "The curved windows of Louis Vuitton Maison Seoul remind me of the greenhouses we have in our gardens in France," says Passard.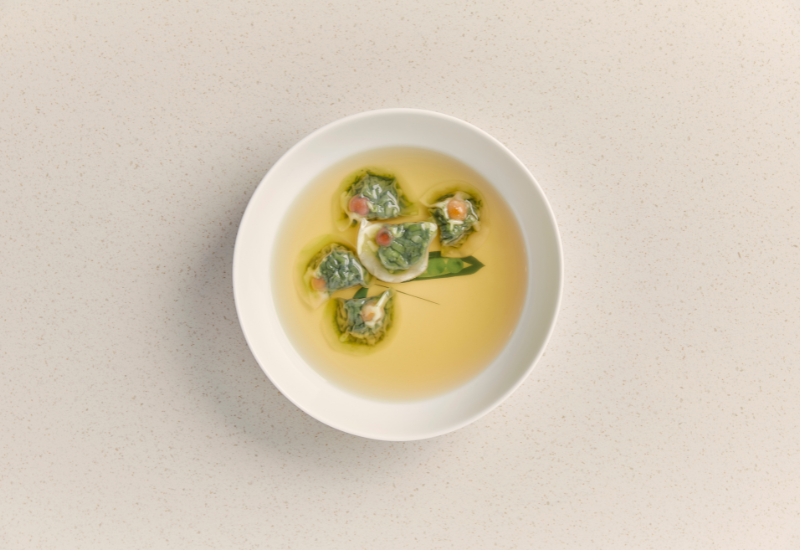 Meanwhile, exquisite French tableware brands that are engraved with fruit and vegetable designs enhance the dining experience. Additionally, Louis Vuitton has created sustainable napkin holders made from leftover leather from the construction of its products. The pop-up restaurant is scheduled to open at Louis Vuitton Maison Seoul from September 17 to October 29.
World-renowned rôtisseur Chef Alain Passard has spent years perfecting the techniques that his grandmother taught him, including the slow-cooking of meat over low heat. For almost 35 years, chef Alain Passard has had a strong attachment to his stoves. This is the passion that led Arpège to become one of the leading rôtisseries in Paris, earning three Michelin stars in 1996.
For more details, visit Louis Vuitton.
Photos by Louis Vuitton.