The KITA Food Festival is back for it's third run and – no-cliché – it really is bigger and better than ever. Taking place between September 27 and October 30, the festival will be visiting Kuching, Penang, KL and Singapore too for good measure.
Expanding on the foundation of programmes they produced last year, festival founders Chef Darren Teoh, Leisa Tyler and Adrian Yap have brought together more of the best and most renowned chefs in the region and added more events this year. These include fine and casual dining experiences, Big Barbecue Sundays, and symposiums with TED-style talks.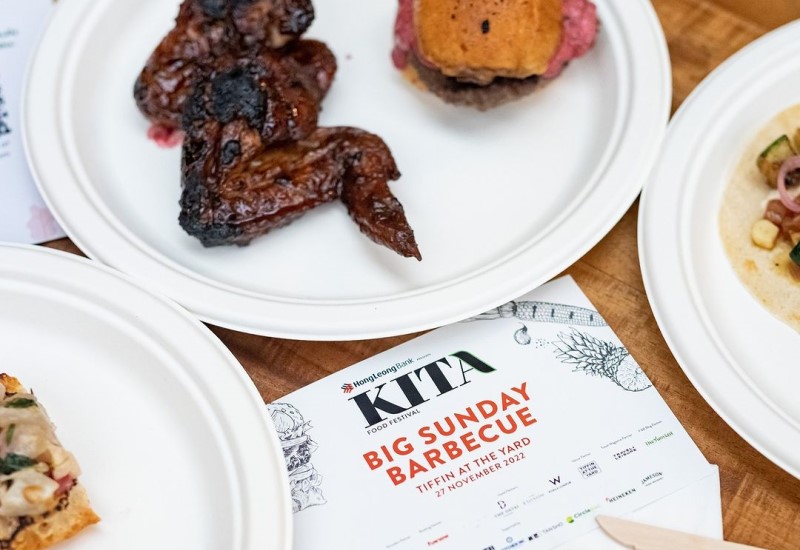 The latter event called Kita Conversations will feature chefs, food producers, food anthropologists and historians speaking about important topics in the food and beverage industry like profitability, sustainability, and wastage.
Tickets for the KITA Food Festival will go on sale August 11, and can be purchased on the official website. Here's everything you can look forward to:
Kuching & Penang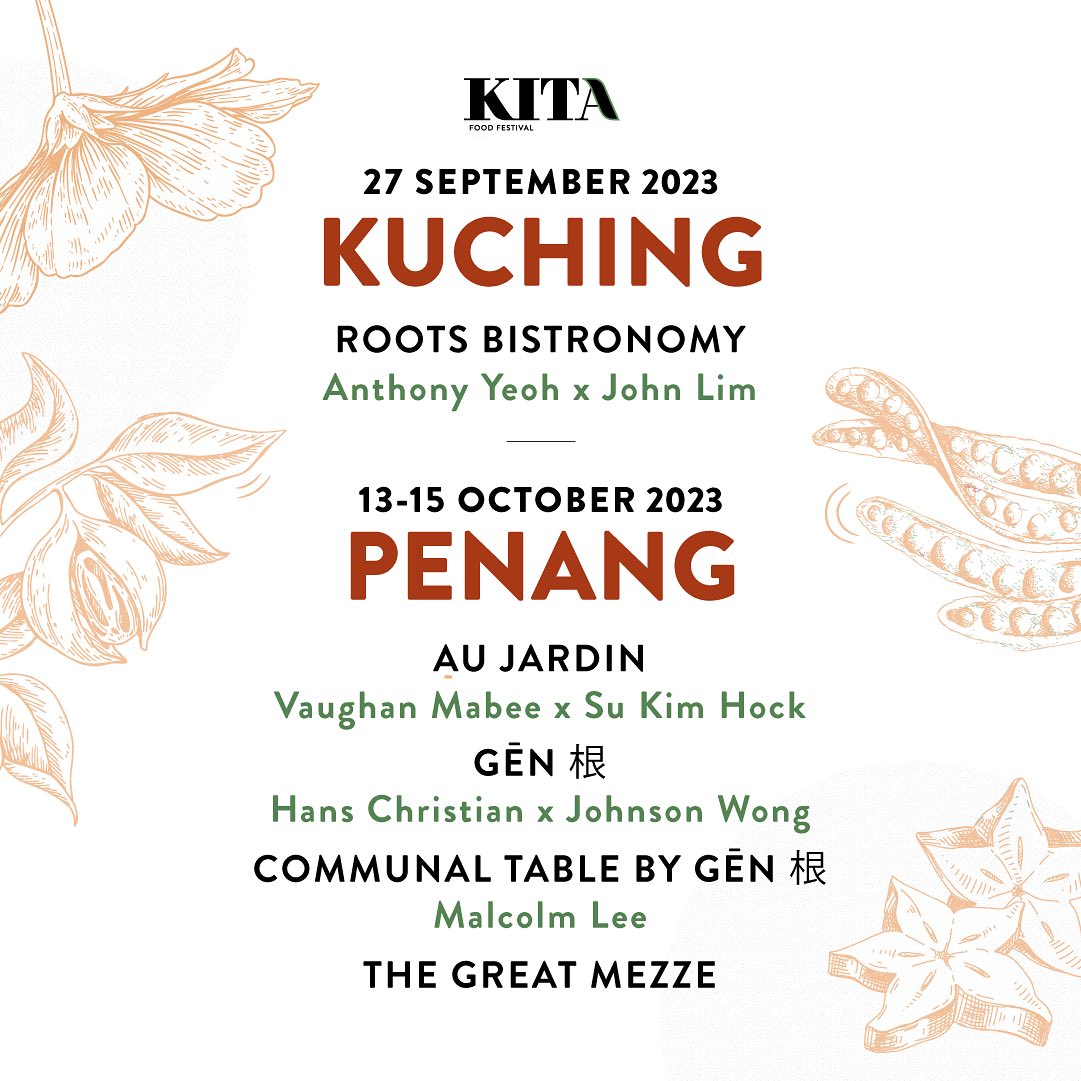 The Great Mezze on October 15 will be held at ChinaHouse and will feature food from four Penangite and four Singaporean chefs, along with cocktails, craft beers, and wines.
Kuala Lumpur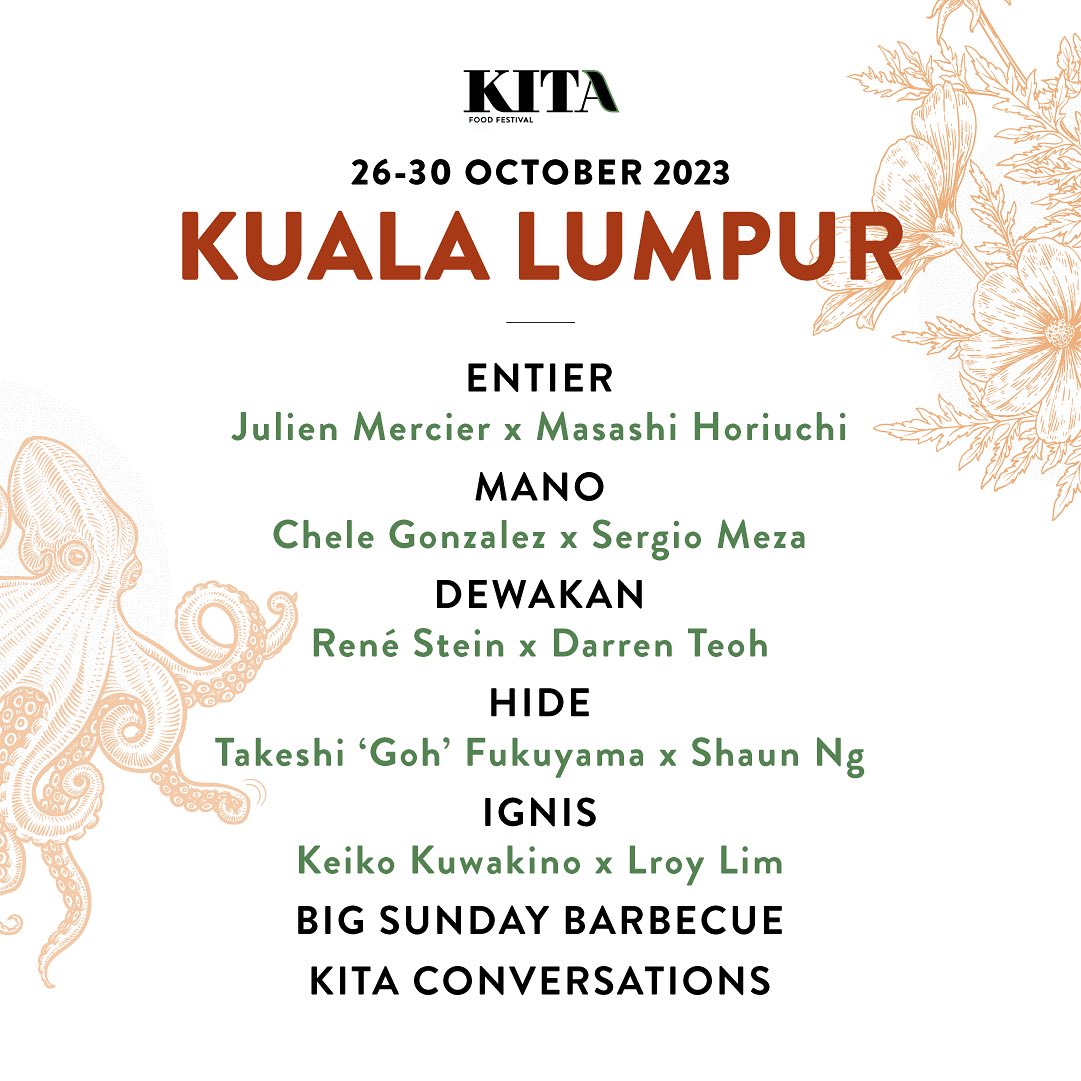 The Big Sunday Barbecue on October 29 will take place at Tiffin at the Yard. Once again, eight chefs will be grilling a variety of local produce, meats and seafood in a more casual setting that's sure to be the highlight of your Sunday. Local chefs include Chef Mohammed Eliyaz of Nadodi, Chef Mandy Goh of ATAS KL, Chef Michael Yee of Chipta11a and Chef Leong Chee Mun of Raw Kitchen Hall.
Then on October 30, Kita Conversations will provide a platform for discussions about pertinent food-related things happening in the region. A total of eight speakers will include author Khir Johari, culinary anthropologist Nithiya Laila, Egyptian born chef Moustafa Elrefaey, and sustainability expert and food waste hacker, Benjamin Lephilibert.
Singapore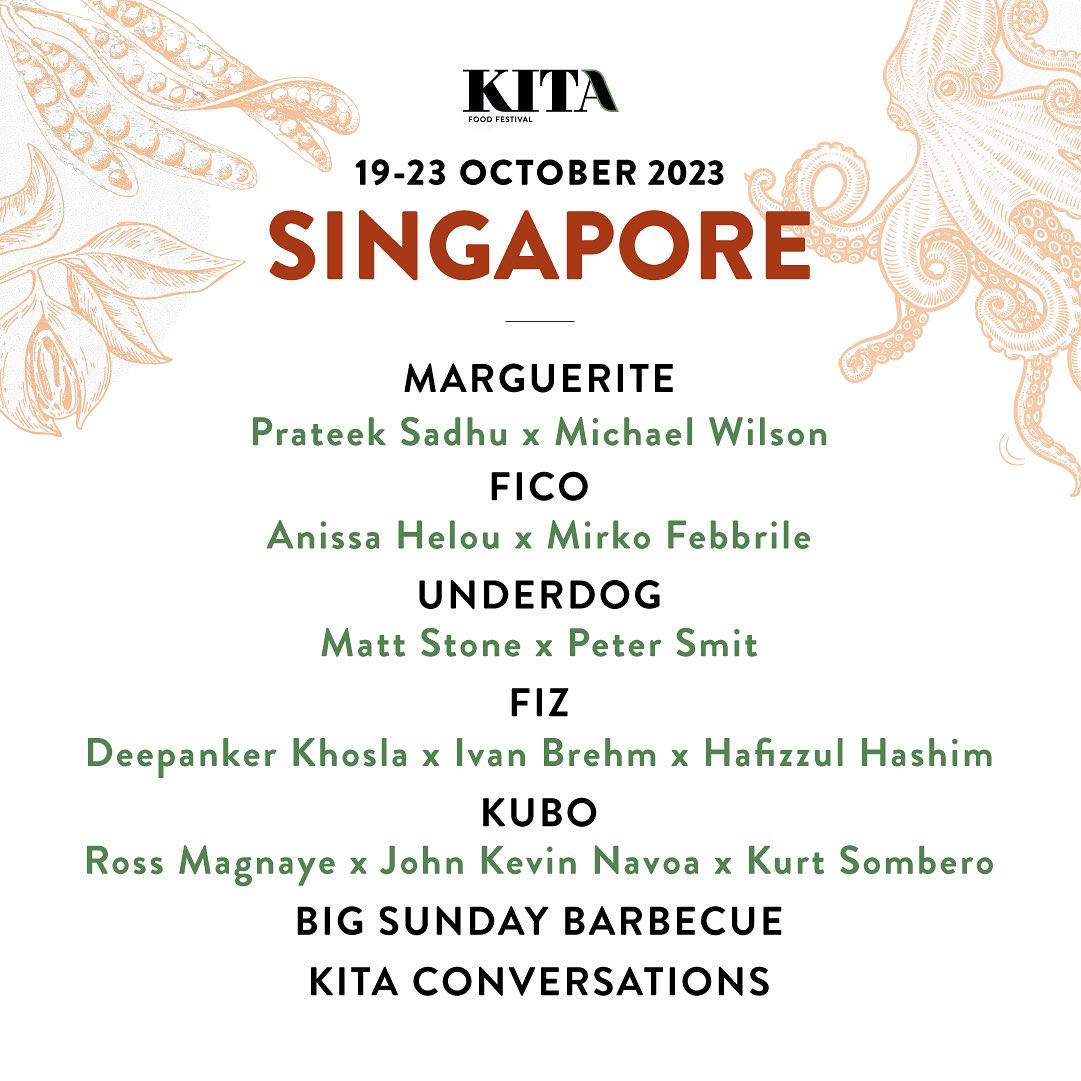 If you're already in Singapore or just want an excuse to travel down south, you can also check out the line-up below
Kita Conversations will feature Chef Matt Orlando, Chef Prateek Sadhu, Dr. Farshad Shishehchian – a pioneer in inland aquaculture; Chef Matt Stone – the leading sustainable chef in Australian dining; and Malaysian born Masterchef winner, Diana Chan.
Get your tickets for the KITA Food Festival here.