The latest collection from Longines, in collaboration with Zurich-based leather accessory company YVY, made its debut in conjunction with the The Longines Paris Eiffel Jumping this week, with the help of the watchmaker's Ambassador of Elegance, Kate Winslet.
A collection reflecting elements of the equestrian world, the Longines DolceVita X YVY features its classic rectangular timepieces complemented by double straps in beige, brown and black leather.
Designed by YVY founder Yvonne Reichmuth, the sophisticated additions are matched with watches bearing silver "flinqué", opaline or black polished-lacquer dials that are either smooth, decorated with fine indexes, or painted Roman numerals. Additionally, an exclusive variation is enhanced with a modern-classic aesthetic and set with 46 diamonds.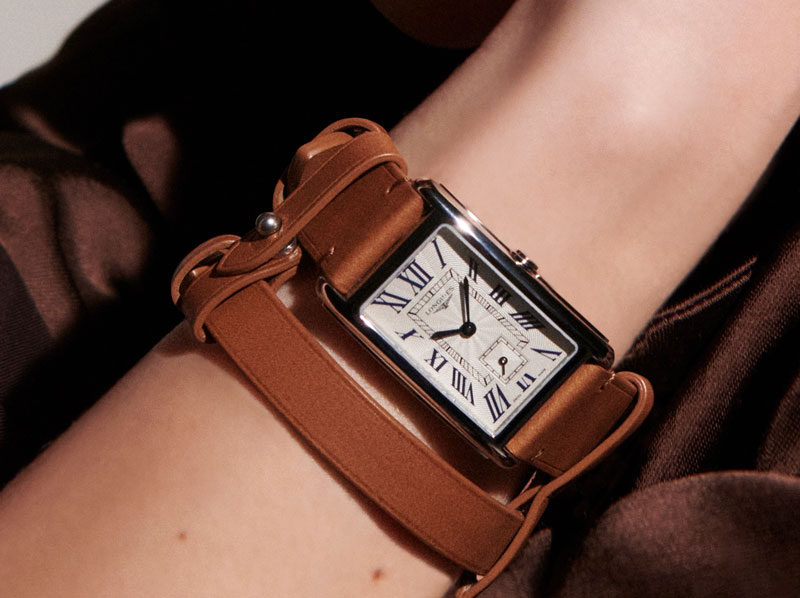 Adjusting to the preferences and stylistic desires of each wearer, the interchangeable strap system offers a versatility in that it can be worn on its own or transformed into a unique timepiece accessory when combined with the watch.
"We wanted to develop a new approach together to the world of horses and their bridles", shares Reichmuth on the collaboration with Longines. According to the watchmaker, the instinctive connection between the human wrist and the timepiece finds parallels with the bond between a rider and his mount. She adds: "The idea of a modular strap came about with the aim of creating a watch that could be worn with class in different styles."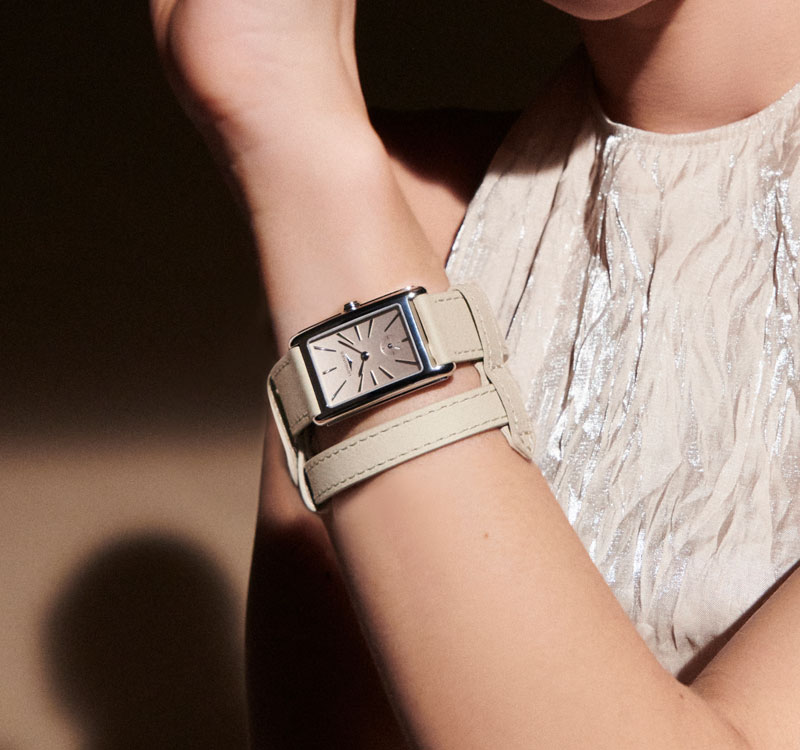 Celebrating the launch on the eve of the Longines Paris Eiffel Jumping at the foot of Paris' most famous landmark, Longines welcomed guests, along with renowned actress and brand ambassador Kate Winslet, to discover the new Longines DolceVita X YVY models.
 "This is one of the reasons I appreciate Longines so much. They are never afraid to evolve, to take risks, to cater to the younger generations," said Winslet. "Women all over the world want to hear the stories that other women have to tell, and you want to see the work that they're doing. Here, they asked a woman to develop a beautiful collection with them and the result is absolutely stunning"