Parisian graffiti artist André Saraiva has a new canvas: Longchamp's iconic Le Pliage bags.
Longchamp recently announced Longchamp & André, a collaboration that sees the artist become the latest to put his own spin on the beloved foldable bag, transforming it with dreamy colours and his signature cartoon-like characters, Mr. A and Mrs. A.
An admirer of Le Pliage's "simplicity and practicality which transcend time and fashion trends", Saraiva was more than happy to accept an invitation from Longchamp to recreate the bag. Three of them feature the winking Mr. A, while the fourth stars his companion Mrs. A, who is recognisable by her eyelashes and her proclivity for blowing kisses.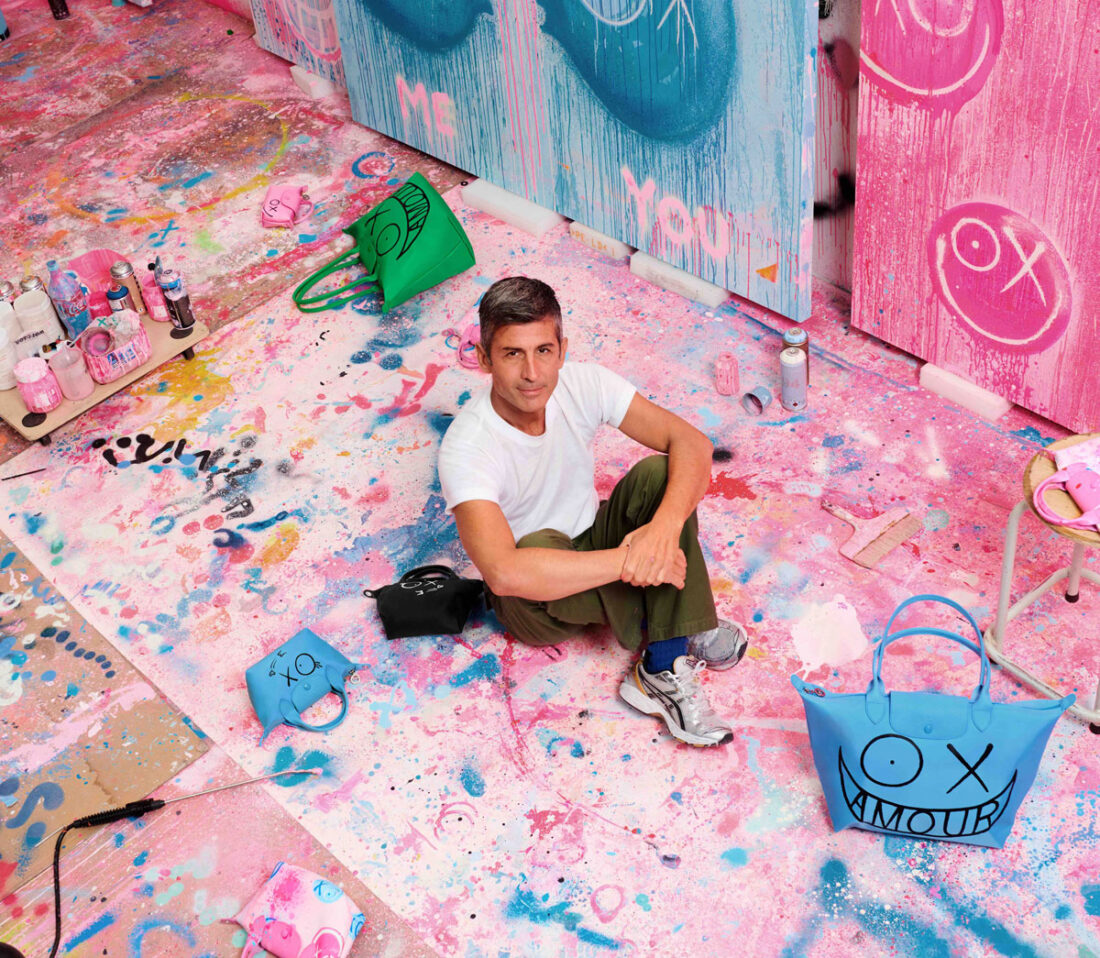 "I'm in my pink and blue period," informs Saraiva, referencing the pieces sporting a palette reminiscent of cotton candy and blue skies. The artist has expressed a particular fondness for the colour pink, stating that it is the one shade that "marries with all the others". Other hues from the collection include a graphic black and a vibrant interpretation of Longchamp's signature green.
"The designs are typical André: full of energy, poetry and positivity," says Sophie Delafontaine, Creative Director of Longchamp.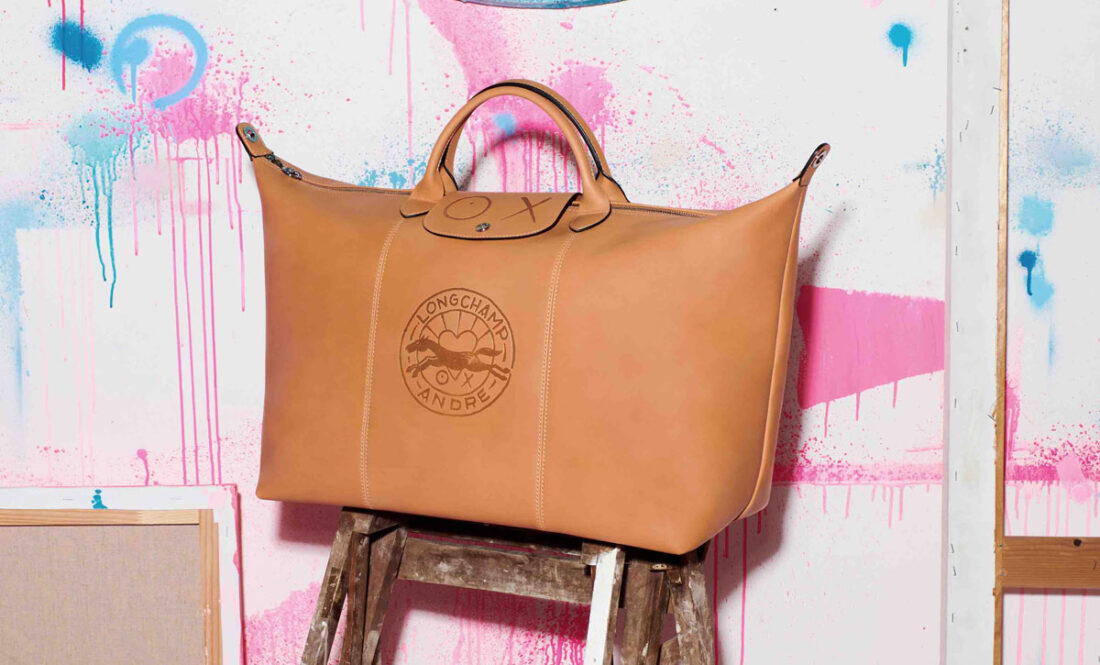 One special request made by the artist was for a leather version of Le Pliage travel bag to be created, so he could carry it with him on his global travels. This led to Longchamp selecting a natural calf leather, which will gain a beautiful patina over time.
The collection also features a reimagined Longchamp racehorse medallion which melds identifying characteristics of both Longchamp and Saraiva.
As part of the collaboration, 200 small pink and blue Le Pliage® bags in recycled polyester canvas will be customised by Saraiva directly. Each of the limited edition bags, decorated with motifs of Mr. A, will be completely unique and individually numbered.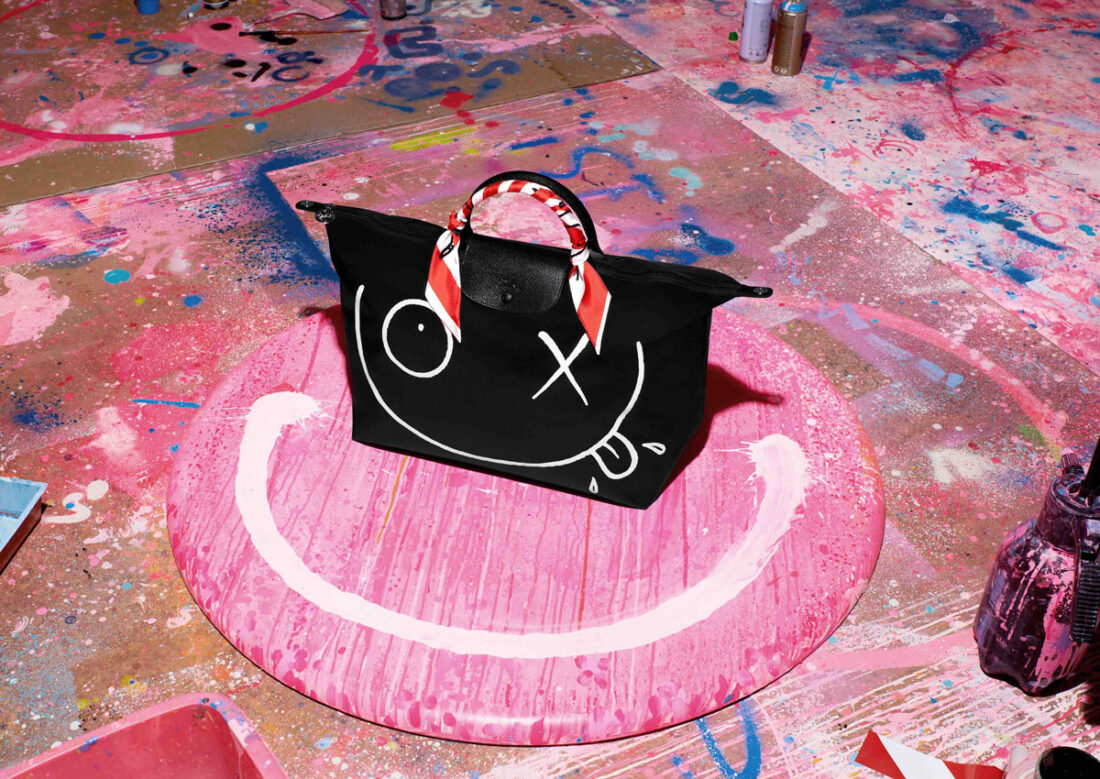 The Longchamp & André collection will globally launch on 26th April 2022. Shop Longchamp's collections at longchamp.com
Source: Longchamp