Le Pliage Re-Play is a vibrant, upbeat, and environmentally friendly collection that comes in three styles: a roomy vertical tote, a compact shoulder bag, and a trendy belt bag. Each style combines two different colours of end-of-the-roll nylon canvas with a third colour of Russian leather trim. The collection is a happy look back at the many seasons when Le Pliage pleased us with its consistently updated colour palette while also making the most use of the resources at hand.
Le Pliage Re-Play is offered in boutiques all over the world in varied quantities and comes in nine different colour combinations. Le Pliage Re-Play is a limited edition, and these bags cannot be created again once the supplies of canvas and leather are depleted.
But if you manage to get your hands on one, you'll essentially have a bag for life thanks to Le Pliage's quality and toughness.
Le Pliage Re-Play will debut on digital platforms and be accompanied by a number of upbeat, disruptive films that end with the recognisable phrase "Made from our end of the roll fabric. They show two models removing the final pieces of canvas from their white cardboard rolls, which then change into stick figures and begin dancing in the piece titled "Re-Play."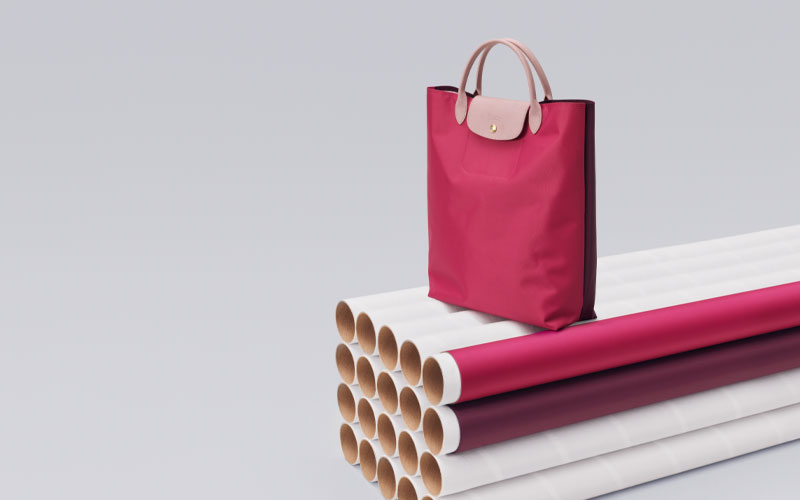 The French actress and filmmaker Marie Papillon, whose entertaining, self-deprecating movies have gained her more than 350,000 Instagram followers, is also working once more with Longchamp. This time, she documents her futile attempts to impose order on the rolls of canvas in Le Pliage Re-Play, with things getting even worse when they become bags! The footage will be published on Longchamp's and Marie Papillon's social media pages.
This limited edition collection is set to global launch on 19.7.22, available at Longchamp.com and Longchamp boutiques: The Gardens Mall, Pavilion KL and Suria KLCC.
(Source: Longchamp)