Calling all Studio Ghibli fans! A year after the successful release of the LOEWE x My Neighbour Totoro capsule, another classic from the Japanese animation house is getting the high fashion treatment.
The newly unveiled LOEWE x Spirited Away collection spotlights one of the studio's most acclaimed films, one that celebrates loyalty, friendship, and steadfastness in the face of adversity.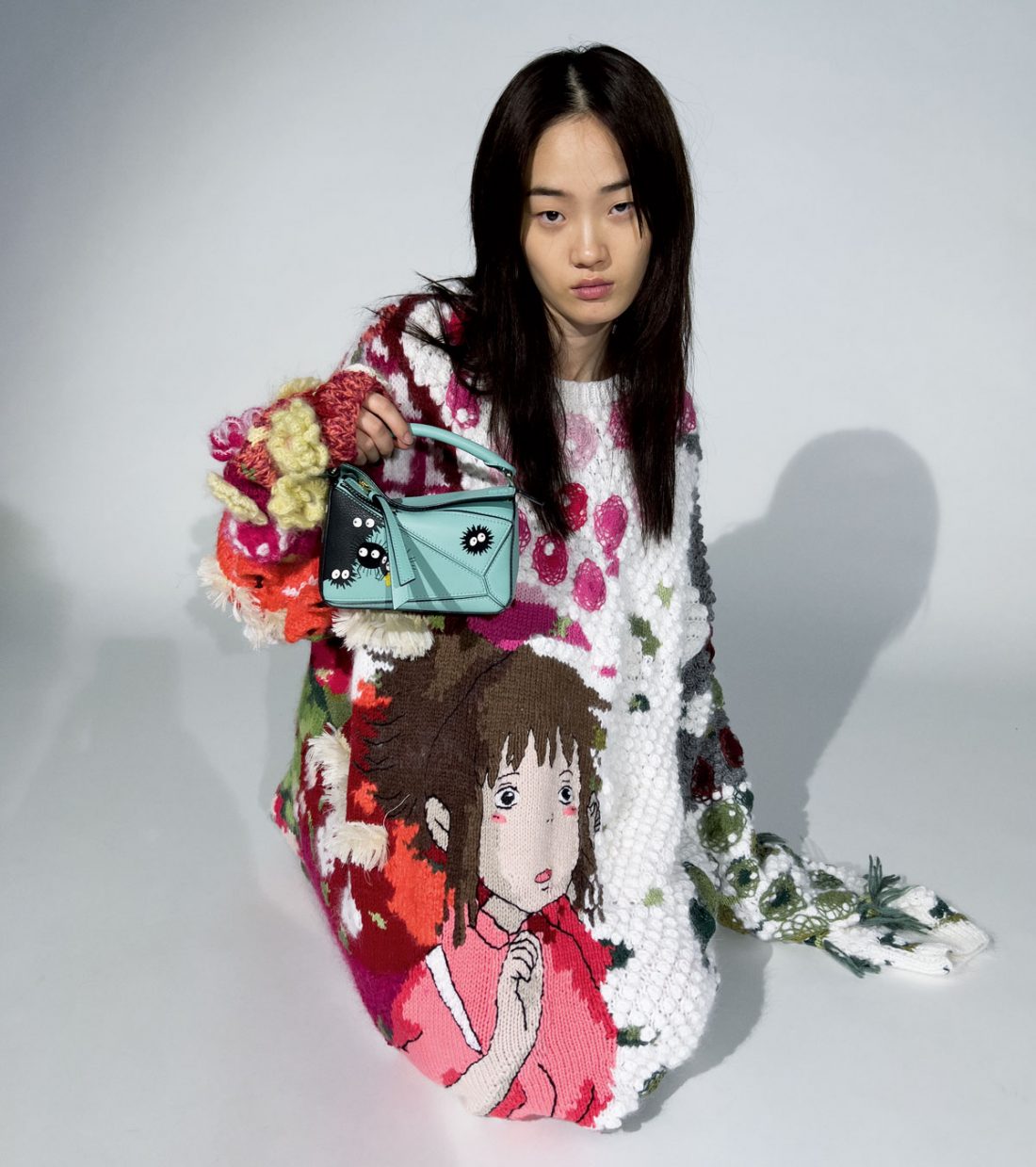 Incorporating the heartfelt fantasy worlds that Studio Ghibli is known to masterfully weave, the second collaboration features the movie's memorable characters on a series of read-to-wear pieces, blankets and scarves.
Leather and canvas bags from LOEWE, such as the Amazona, Puzzle, Hammock and Flamenco, are also transformed with the whimsical Spirited Away imagery.
Familiar faces from the film that make an appearance in the collection include young protagonist Chihiro, faceless spirit Kaonashi, sorceress Yubaba, Haku, Fly-Bird and the Susuwatari soot sprites.
Just as the spirits come alive in the movie, LOEWE's artisans sought to bring the characters to life in the crafting of the collection by emphasising tactility and three-dimensional form.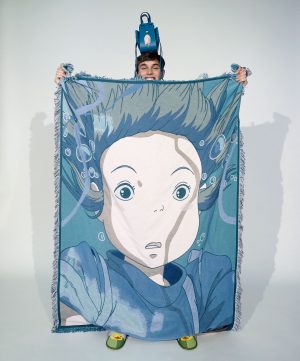 Jacquard, print, appliquè and patch, and leather marquetry are used to render the figures, while landscapes are expressed as all-over prints and Susuwatari are reimagined as pompoms and tufty bags. 
The collection also includes pieces inspired by the Japanese 'boro' technique, involving mended and indigo-dyed scraps patchworked together to create the intarsia of Kasuri textiles and the Anagram jacquard canvas.
Loose, relaxed shapes characterise the T-shirts, hooded sweatshirts, cardigans, oversized jumpers, culottes, denim trousers and puffers, allowing the apparel to showcase the Spirited Away characters and stills in what LOEWE creative director Jonathan Anderson describes as a 'wearable movie'.
"Studio Ghibli's exquisite storytelling is matched by a tireless dedication to craft in order to bring their enchanting films to life," says Anderson. 
"Such love for the possibilities of craft—and the painstaking nature of working by hand—is something we truly nurture at LOEWE. This shared commitment to the magic of handcrafted things is where our connection lies."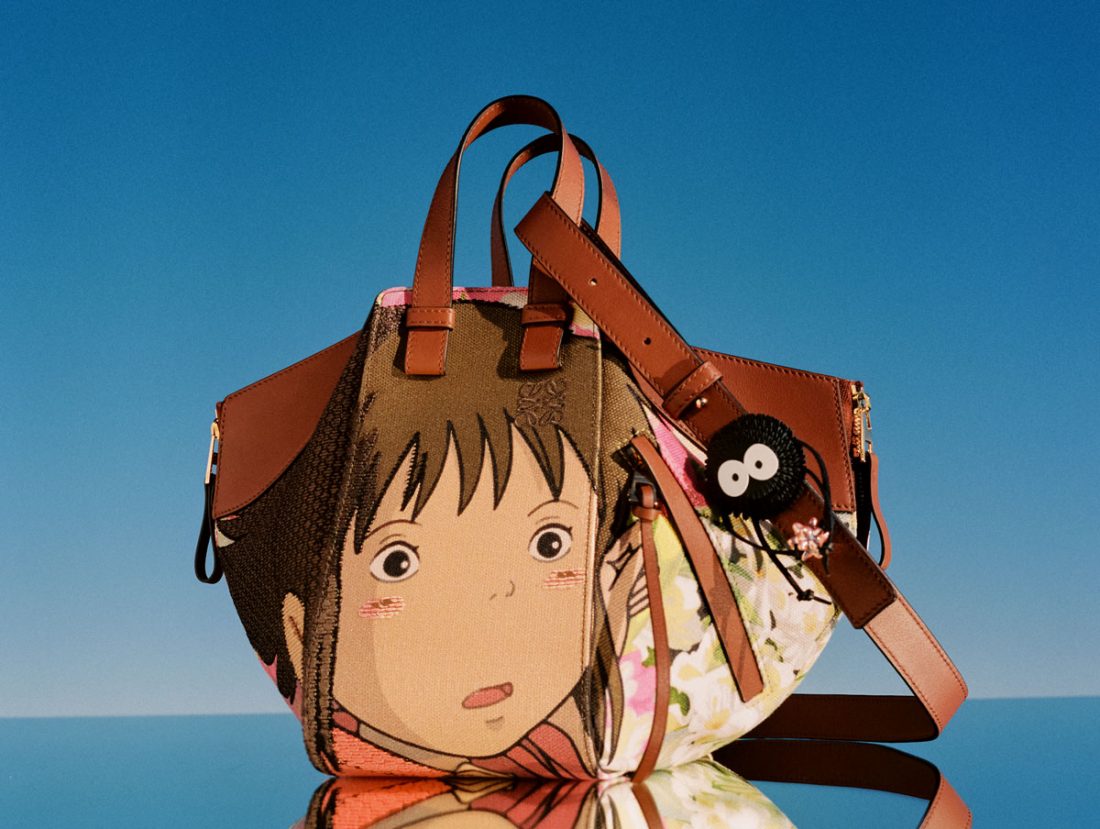 The LOEWE x Spirited Away collection ​launches on January 7, 2021. Visit loewe.com for more information.