L'Occitane Group has been working to preserve and enhance biodiversity in France and the Mediterranean area, which is host to some of the world's richest natural ecosystems, since its inception in 1976. 
Following its involvement at the International Union for Conservation of Nature (IUCN) Congress in Marseille in 2021, where it highlighted its sustainability goals, L'Occitane Group declared that it is more committed than ever to acting as a positive change catalyst. Earlier in April, the brand announced their involvement in restoration of almond trees into Provence—after the cultivation had been abandoned in the 1930s.
To-date, L'Occitane has replanted over 17,000 almond trees and it is still counting. The company also rewards each employee with more than three years of service by planting an almond tree in their name.
Following the on-going triumph, FirstClasse spoke with Jean-Charles Lhommet, Director of Biodiversity and Sustainable Ingredients at L'Occitane, on the significance of protecting nature and how we may practise becoming ethical consumers.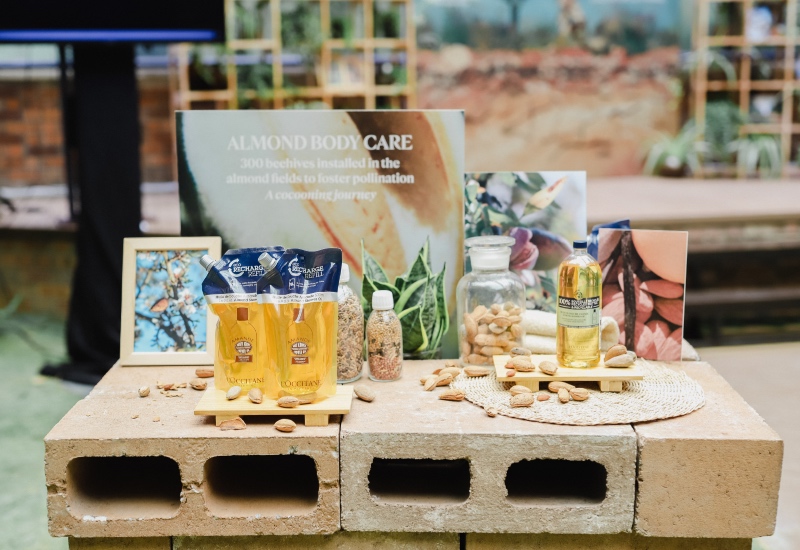 How exactly does L'Occitane show its respect for and regenerate biodiversity through agroecology?
The first thing is to be well adapted to the landscape. Then, the way farmers will cultivate these plants is crucial to respecting the environment in chemicals, covering thé soil with plants that will not be harvested but will be incorporated into the soil to Fred it, thé soil will naturally Fred almond trees. 
Covering the soil retains more water, preventing erosion, and promoting life through microorganisms. All these practices are inspired by nature itself: a forest can grow a giant tree without using anything other than sun energy, water, and plants. We create a circular way to cultivate our ingredients.
Explain more about L'Occitane's movement on replanting the trees. 
The almond tree is an ancestral tree in Provence. It is well adapted, and the quality of the almonds it produces is wonderful. But in the past 50 years, these tree plantations have nearly disappeared because of the competition with other crops. So L'Occitane and farmers (starting in 2000 with Jean-Pierre Jaubert) contribute to replanting this tree in the landscape. Last but not least, L'Occitane plants an almond tree for each employee of the brand all over the world as a reward for their contribution.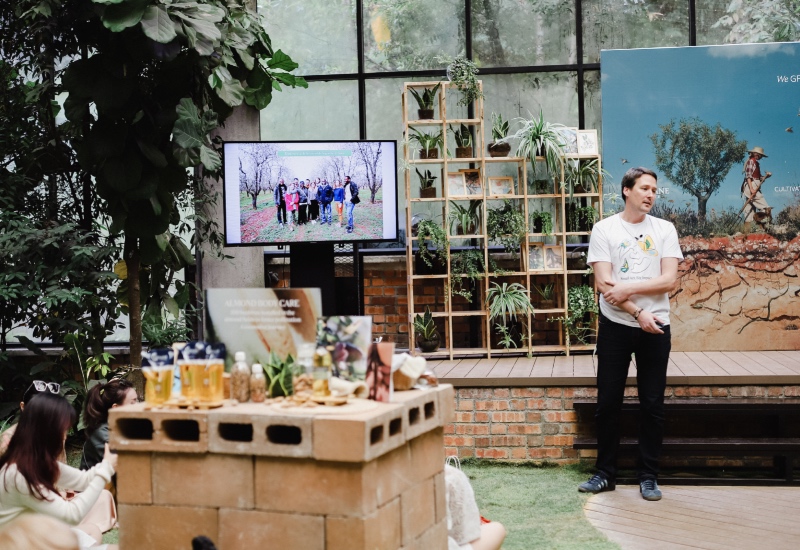 Why is biodiversity important to you and L'Occitane?
Biodiversity and nature give us everything we need. If humans lose biodiversity, we are losing everything. And as for L'Occitane brand, we make natural cosmetics; natural ingredients are at the heart of our product—efficacy of active ingredients, fragrance, texture. If we want to continue to make wonderful products and innovate with nature, we have to respect it. 
How consistent is L'Occitane in sharing the sustainability message effectively? 
Being here in Malaysia with L'Occitane teams and BA's, discussing with you! Then explaining to our customers why it's so important to take care of the planet with natural formulas and recyclable packaging! We can be proud of all L'Occitane's achievements.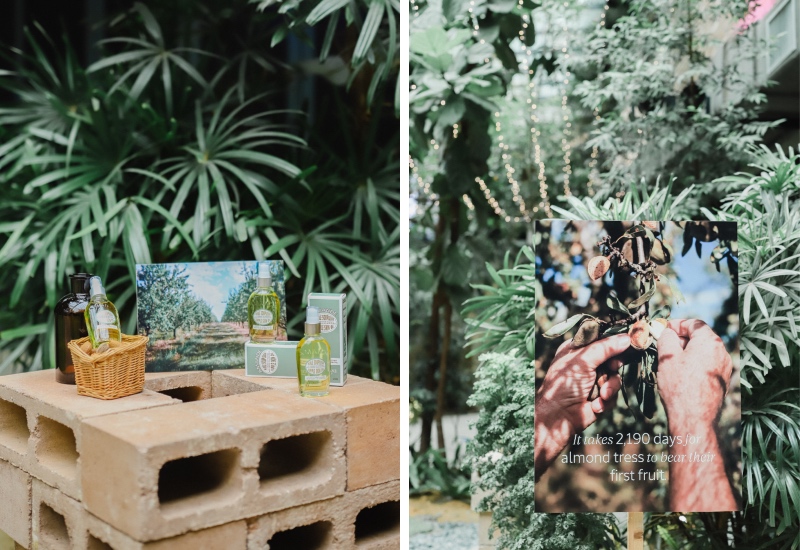 Are there any challenges you and L'Occitane faced along the way?
Cultivating in a regenerative way needs big efforts with farmers: find innovative solutions, invest money in them, and farmers have also to be well paid to have the capabilities to both grow our ingredients and nature at the same time: we must invent this. We have to be the cultivators of change! It is enthusiastic to work for our two clients: our customers and nature. 
What are some ways that we can practice to be more ethical consumers?
Think of the natural resources we are using such as food, water, and energy. And try to reduce our consumption. Eat local and fresh food, recycle our plastic waste, and buy just what we need from sustainable brands, such as L'Occitane. There are many ways to contribute and when you are doing this, you feel proud because you know that you are contributing to a better world for us and the next generation. Plants are actually living things where we should all take care and pay respect to.