From walking the Paris Fashion Week to being in the limelight at the Met Gala, seven-time Formula One world champion, Sir Lewis Hamilton is a man who has done it all. The fashion icon's latest official partnership with world-renowned contemporary artist Takashi Murakami for a limited-edition collaboration is making headlines around the globe.
Takashi Murakami is globally recognised for his brilliance in creating bold and vibrant art pieces. Currently recognised amongst the top painters in the world, one of his contemporary works was sold for US$15.2 million at Sotheby's, New York. Decades of dedication in the street culture scene, his unique style has sparked collaborations with Pharrell Williams, Justin Bieber and Kanye West.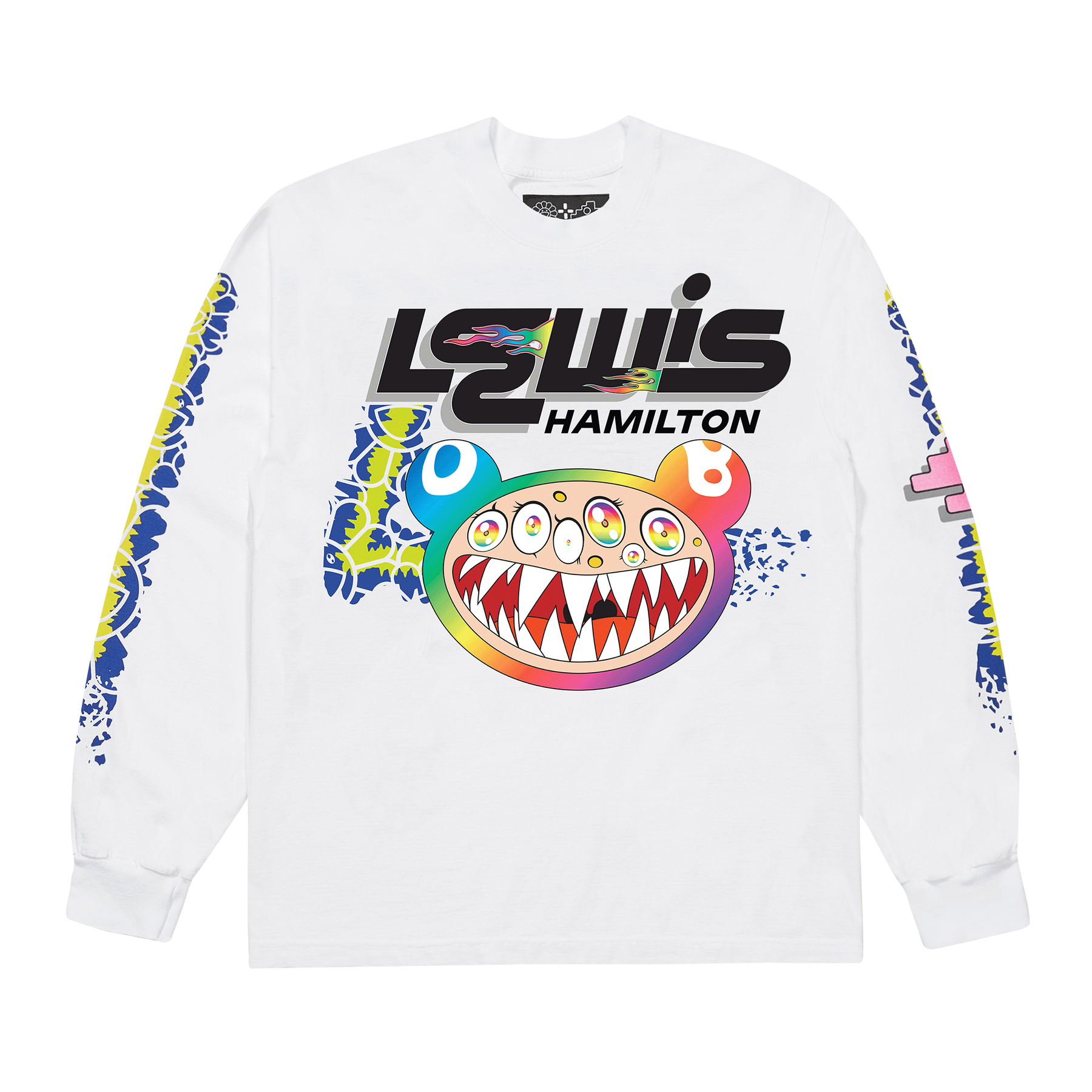 Through Lewis Hamilton's new exclusive clothing brand Plus 44, the collaboration has Mr Murakami's signature style combining with Plus 44's modern flair. The capsule collection features six key pieces consisting of short and long sleeve tees, a hoodie and a jacket.
Catch the drop exclusively on Plus44.world.