Trust Cartier to bring the heavens to earth, in the form of jewellery.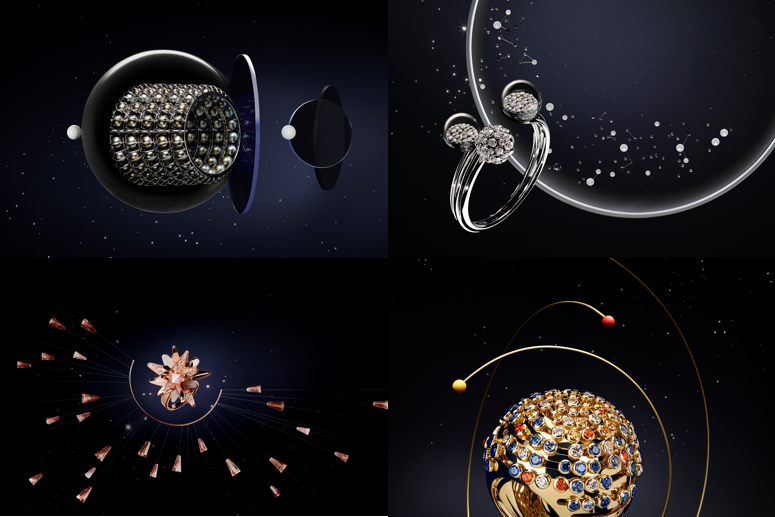 Cartier ventures into uncharted territories with a new limited-edition jewellery collection, the Les Galaxies de Cartier. The brand looks to the heavens for the total fantasy of colour, movement, atomic phenomena, and its particles for this sophisticated collection.
Drawing inspiration from the cosmos and defying the laws of jewellery with new materials and experimentation with weightlessness and gravity, the collection explores where reality and fantasy meet beyond the stars.
The celestial collection was launched at the Galerie de Minéralogie et de Géologie in Paris, graced by the presence of bignames like actress Tilda Swinton and film director Sofia Coppola.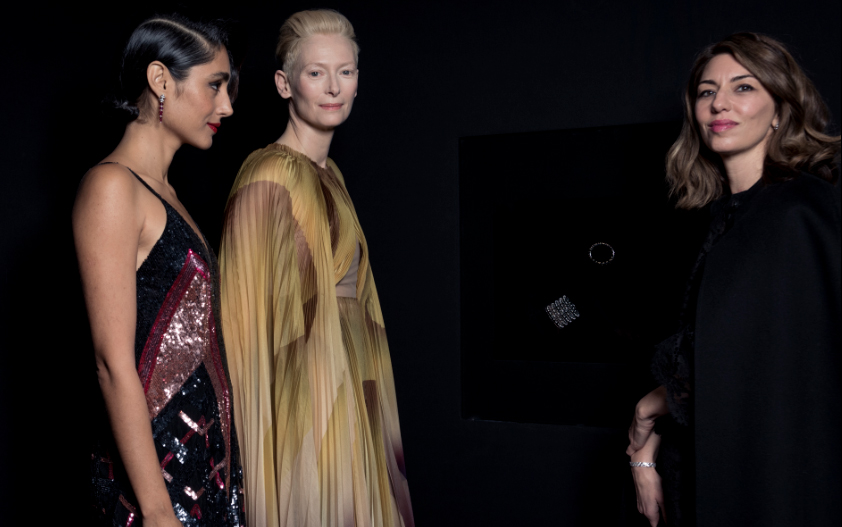 This experimental Les Galaxies de Cartier collection shows the free expression of Cartier's creativity.
It has 14 pieces of jewellery – all limited edition – unified by the common creative theme of the exploration of the universe. This is the first part of a series of collections inspired by the titular aphorism of the house: "Explore New, Create Amazing".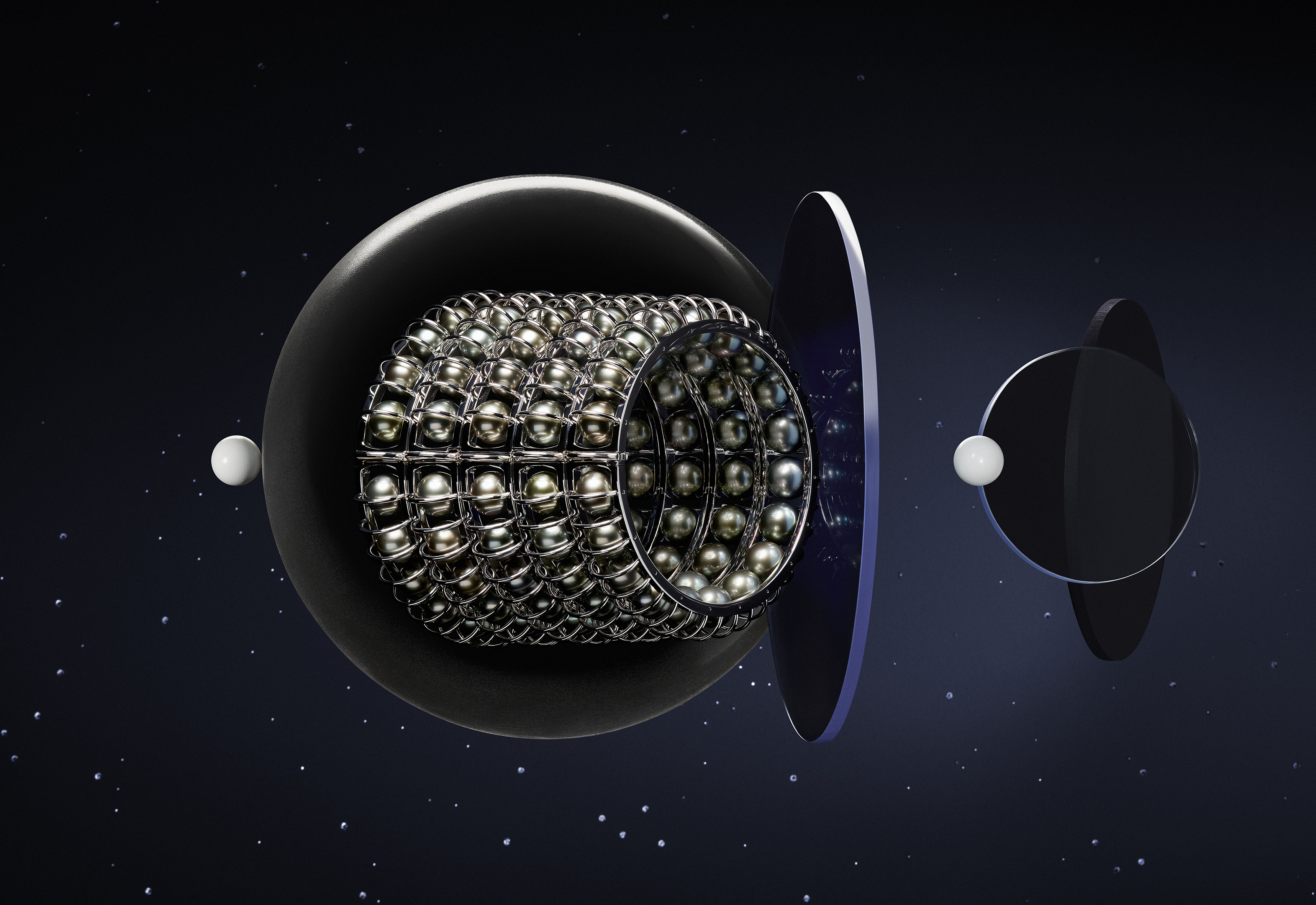 The unusual appearance of the bracelets called 'The Alignment of the Planets' was inspired by the rare phenomenon where the Sun, the Moon, Mercury, Venus, Jupiter and Saturn line up in a row. The colour combination of the white gold 'cage' and the Tahitian pearls of greenish-bronze and peacock feather colours are reminiscent of the unsolved mysteries of the Universe.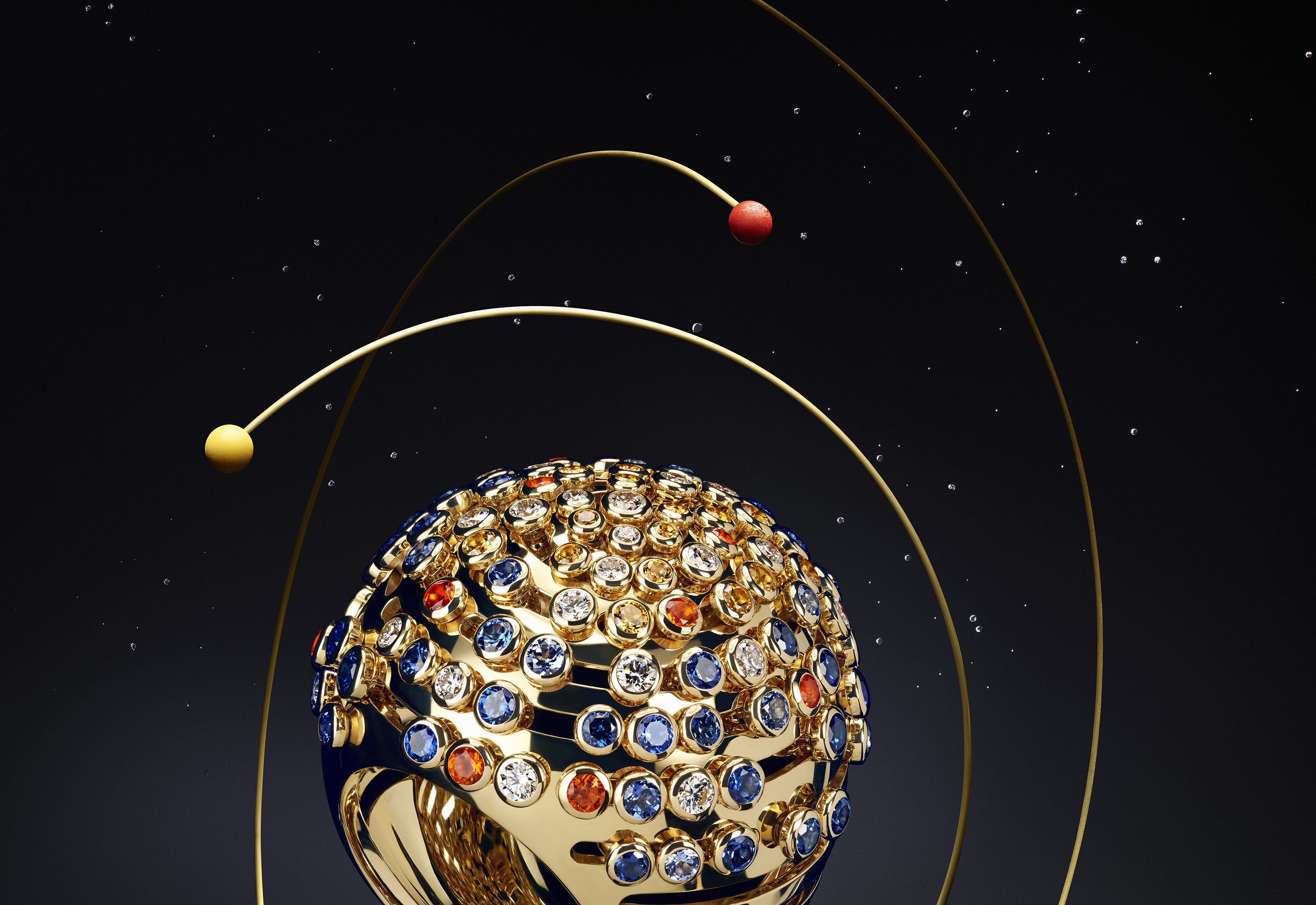 Imagine a meteorite or an asteroid composed of a substance that is millions of years old, on you as an accessory. The 'Fractal Meteor' jewellery (ring, bracelet, earrings, pendant and clutch) are distinguished by a complex crystal structure that is formed out of precious pyramids of pink gold, diamonds, moonstone and milky quartz. Each element of this design scatters light into an infinity of dazzling reflections.
With this collection, a piece of heaven can be yours, if you manage to snag these limited edition beauties.
Here is a closer look at some of the unique pieces:
Les Galaxies de Cartier Collection ring made from white gold and Black Tahitian pearls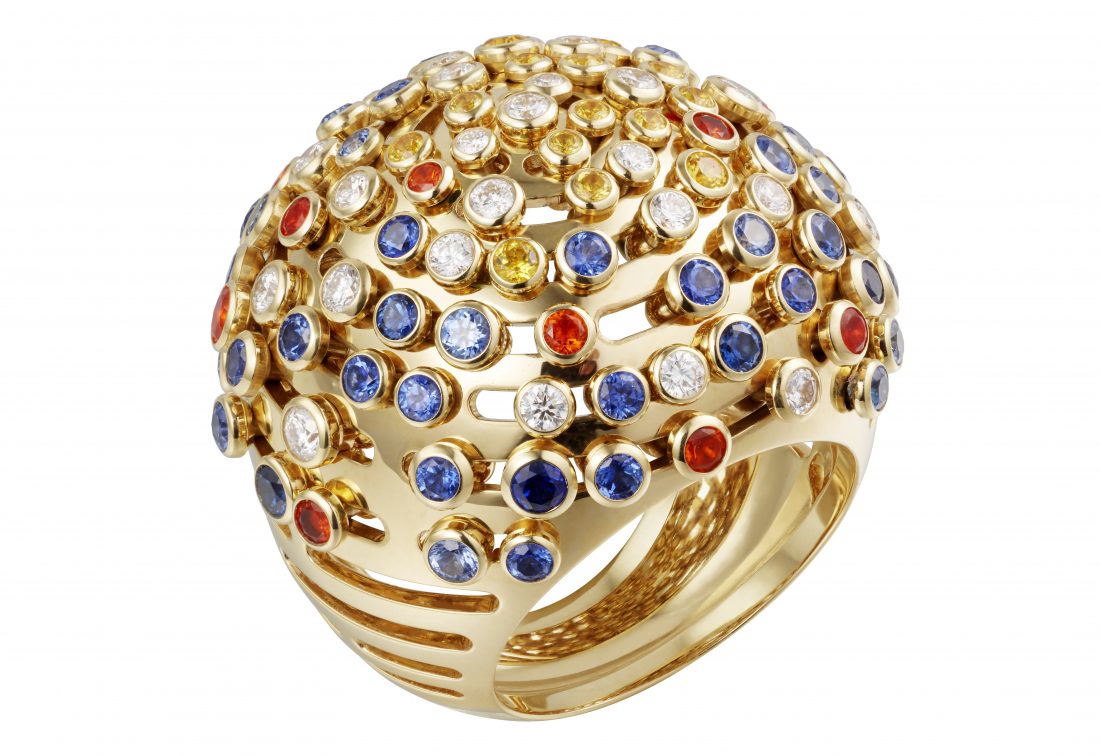 'Lights of the Earth' ring from the 'Les Galaxies de Cartier' collection with yellow and blue sapphires, fire opals and diamonds in 18k yellow gold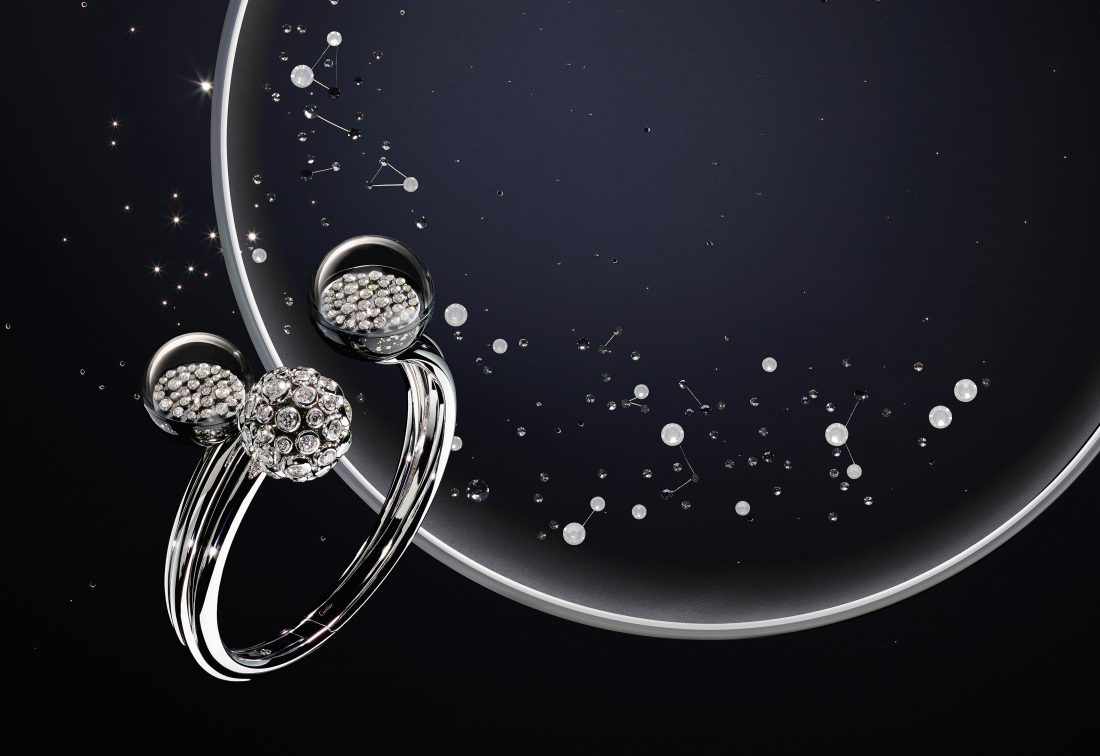 Les Galaxies de Cartier Collection bracelet made of white gold with diamonds, rock crystal - Metaquartzite with pyrite inclusions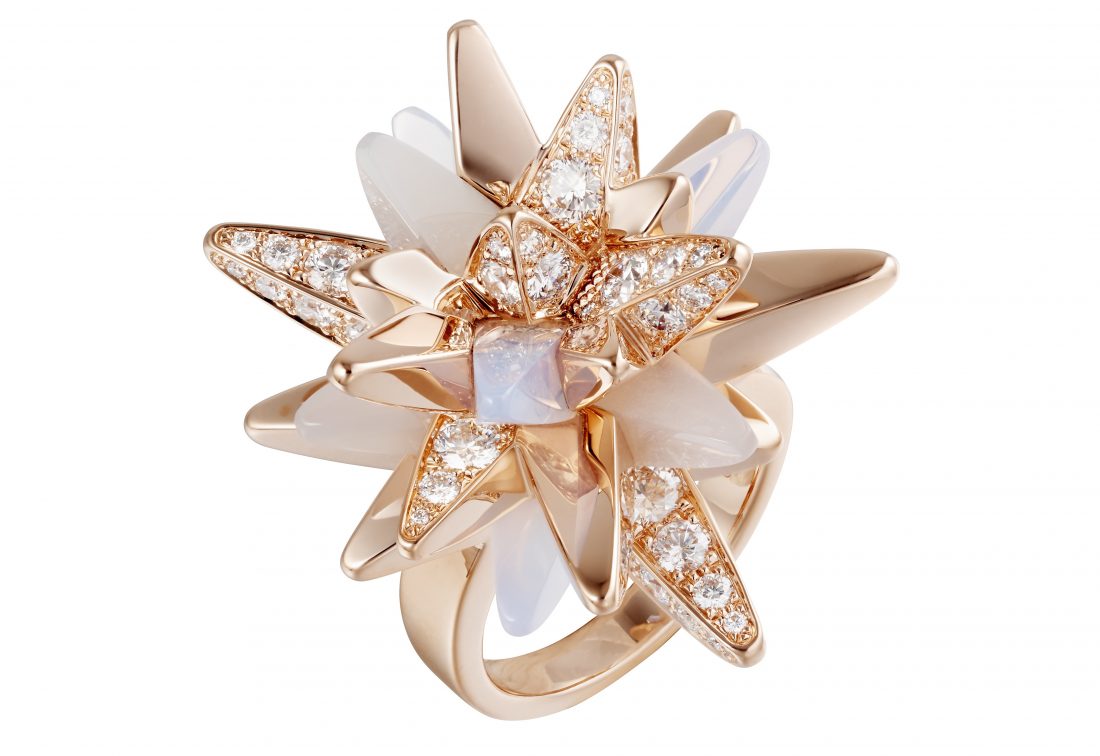 Les Galaxies de Cartier Collection ring made from pink gold, diamonds, moonstone and milky quartz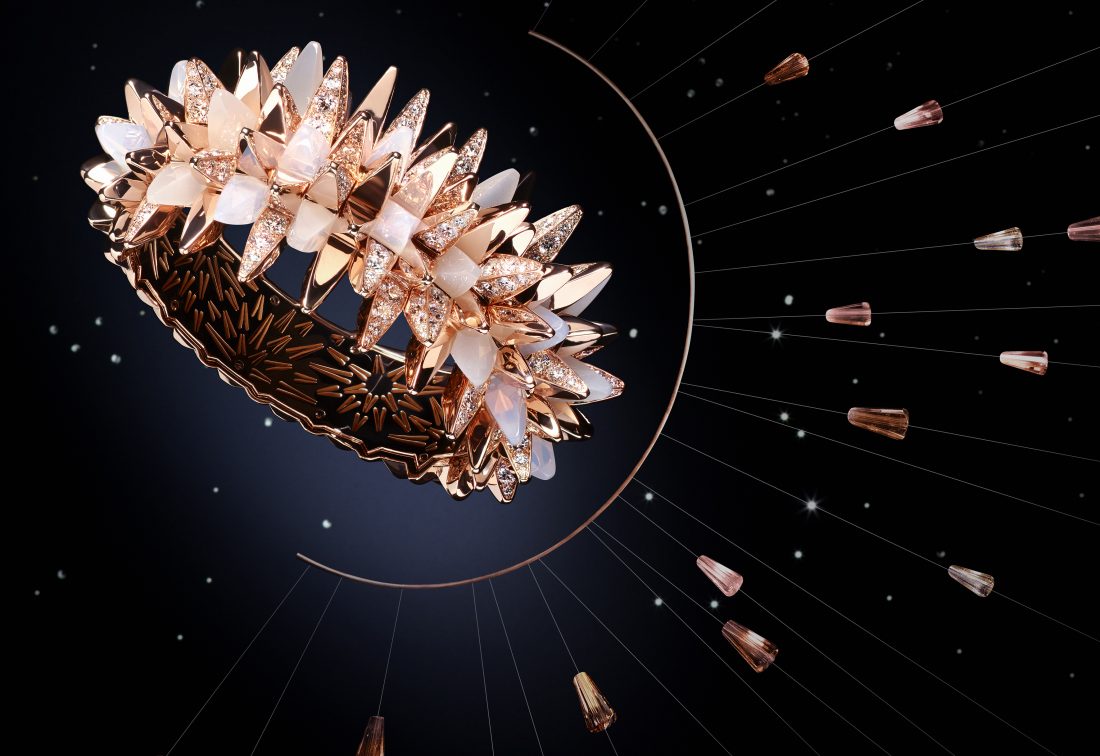 Les Galaxies de Cartier Collection bracelet made from pink gold, diamonds, moonstone and milky quartz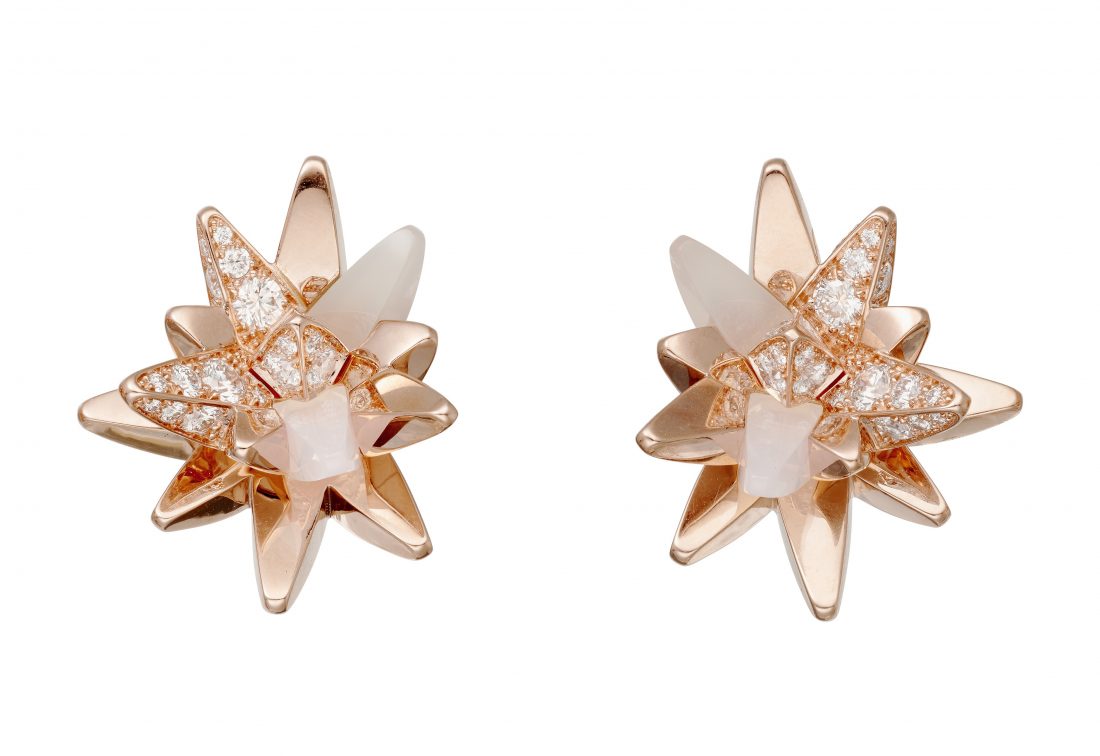 Les Galaxies de Cartier Collection earrings made from pink gold, diamonds, moonstone and milky quartz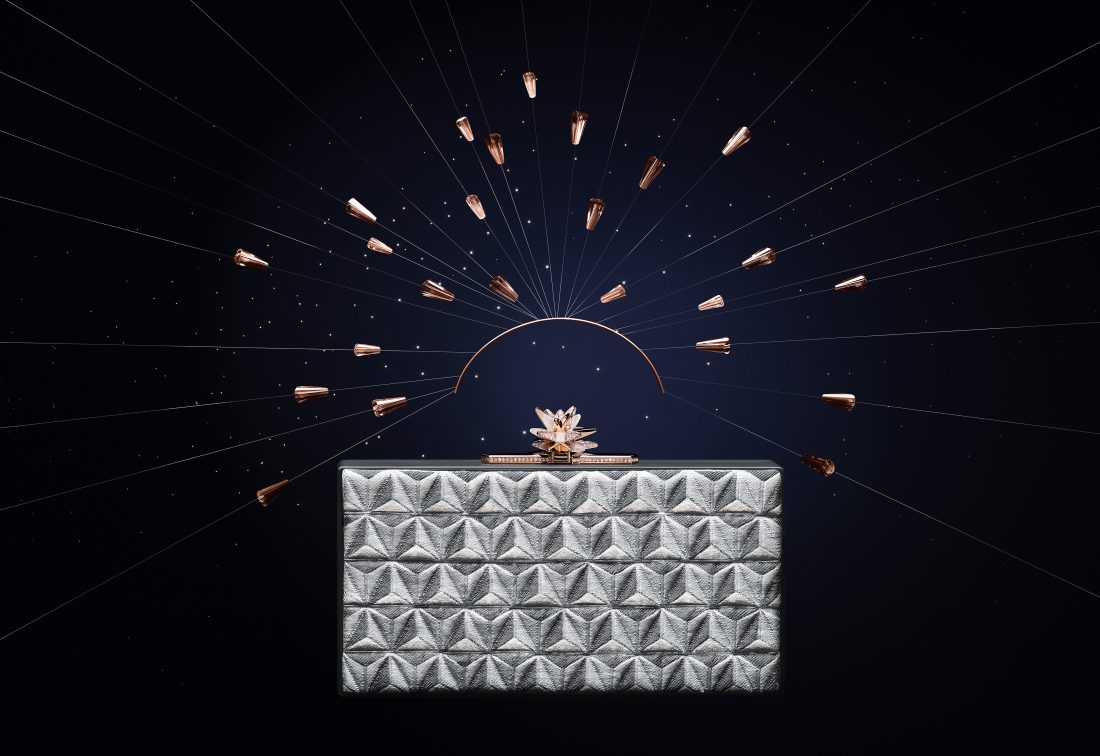 Les Galaxies de Cartier Collection clutch made from pink gold, diamonds, moonstone and milky quartz
Les Galaxies de Cartier Collection ring made from white gold with diamonds, rock crystal, Metaquartzite with pyrite inclusions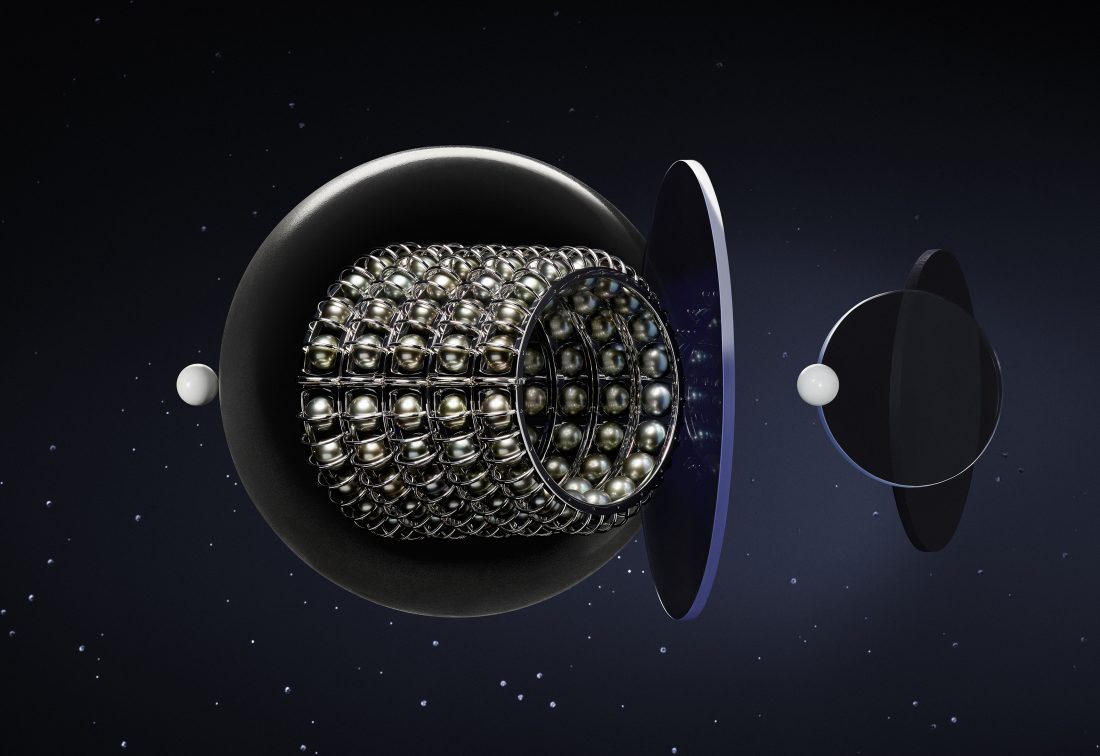 Les Galaxies de Cartier Collection bracelet made from white gold and Black Tahitian pearls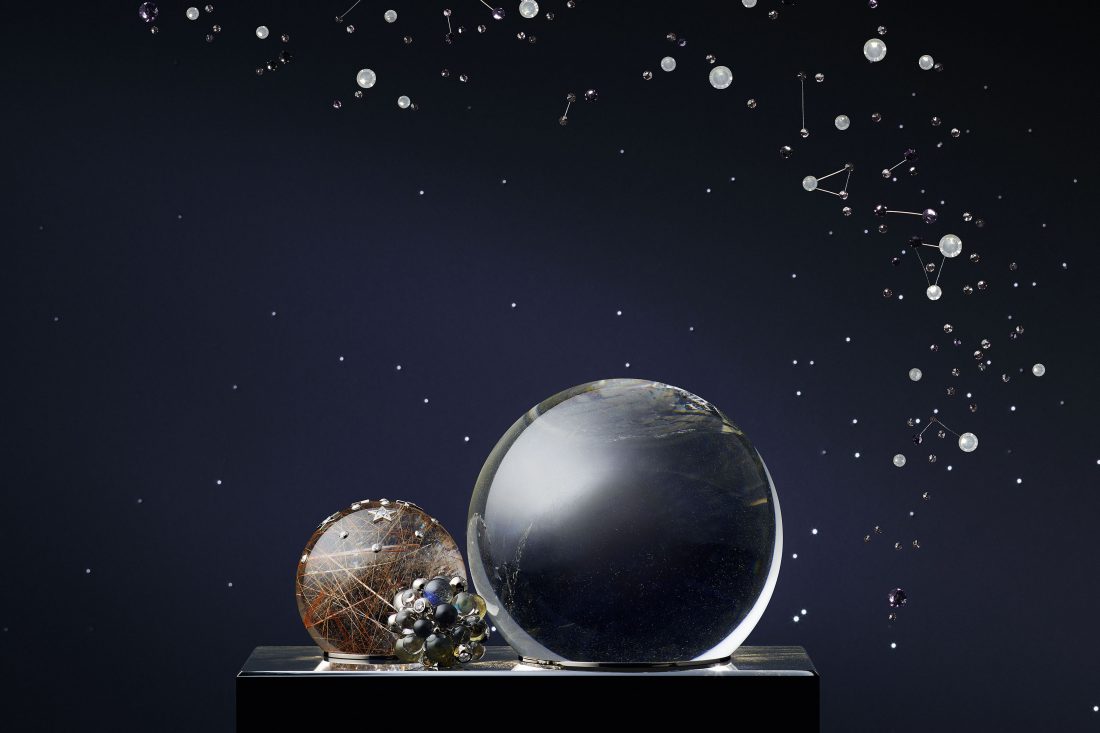 Les Galaxies de Cartier Collection clock made from white gold with diamonds, rock crystal, labradorite, rutilated quartz and nephrite jade
To see more of the new collection, log on to cartier.com
Images: Cartier