Beauty tech toys are not new in the industry, but they're especially on the rise in recent years. If you've been regularly trying different facials, keeping up with K-dramas or making trips to Sephora, chances are you've come across one LED device or another.
Whether you've stopped to wonder if it's a gimmick or merely glanced over, it's hard to ignore their rising popularity now (partially led by K-beauty trends). Fret not, we've put together all you need to know about LED light therapy and how you can apply it at home to benefit your skin.
What is it?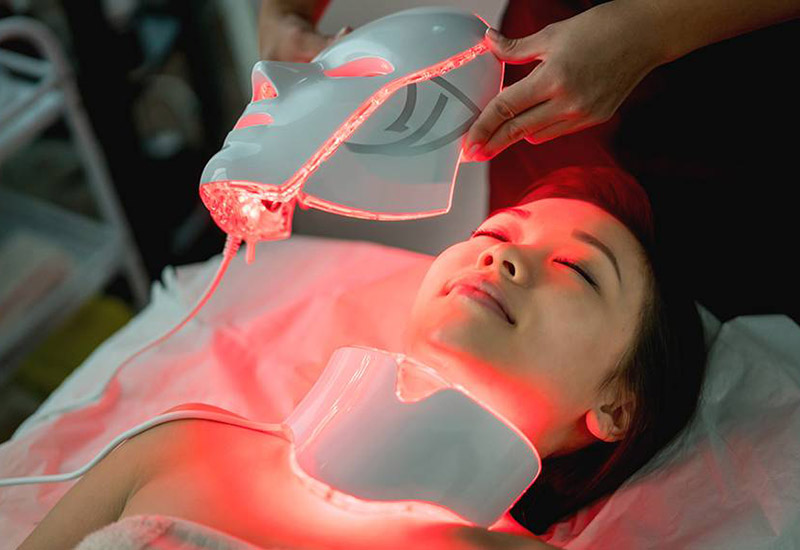 LED stands for light emitting diode, which produces infrared light in wavelengths and spectrums that vary depending on the colour. Different colours have different skincare benefits (more on this later), achieved by triggering natural intracellular reactions in the skin.
NASA began using it in the 1990s to help regenerate damaged muscle tissues and speed up healing of wounds. It has since been used in aesthetic clinics, typically as an add-on treatment. As it is relatively safe, efficient and easy to use, brands have started developing at-home LED light therapy devices in recent years.
Unlike other forms of light therapy, LEDs do not contain ultraviolet rays and are thus suitable for regular use. It also doesn't cause burns or irritations that may be experienced with other skin treatments such as chemical peels, dermabrasion and laser therapy. Hence, it is suitable for everyone, even sensitive skin types. However, if you're on Accutane or experience any rare side effects such as inflammation, redness or rashes, it is advisable to avoid LED light therapy.
You may also like: Everything you need to know about laser facial treatments
What are the benefits?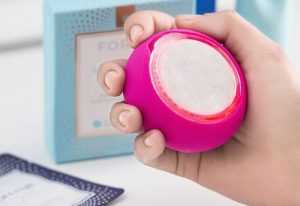 Generally, LED light therapy is known for anti-aging and regenerative benefits, as well as to treat acne and inflammation. The most popular LEDs are red light and blue light, which are backed by ample research on their efficacy, compared to the rest. Here are their respective benefits, according to research studies:
Blue – It has the lowest wavelength (400-170 Nm) and shortest depth of penetration (<1mm) of all the LEDs, mainly targeting the sebaceous glands. It is proven to alter the biologic activity of the skin by inducing anti-inflammatory properties to treat acne and reduce comodones (blackheads).
Yellow – Yellow light also produces lower wavelengths of 570 to 590Nm and short light penerations (0.5mm to 2mm). Results may vary depending on the individual, but it can help to promote wound healing and improve recovery time post-laser and IPL treatments.
Red – Red light has higher wavelengths (630-700 Nm)  and can penetrate deeper into the skin, about 2 to 3mm, typically targetting the epidermis. It has been proven to stimulate collagen synthesis to reduce signs of aging such as wrinkles and fine lines. Some studies show that when used in tandem with blue light, it can also further reduce acne and inflammation.
How do I use it at home?
Just like facial massage tools, at-home LED light therapy devices are not as complicated to use as they may look. Ideally incorporated into your skincare routine after cleansing, it can be used once or twice a week (or more often if you like, but do read the labels for use).
Although these devices may not be as effective as clinical LED light therapy treatments, they are advisable for skin maintenance and will still provide the same benefits, albeit taking a longer time with consistent use.
(swipe left for more)
Related: 5 beauty tools that actually improve the efficacy of your skincare routine
Model images courtesy of Shutterstock
Product images courtesy of respective brands
Featured image: Cellreturn