Check out some of our favourite Lebaran 2019 collections to shop for your Raya wardrobe below.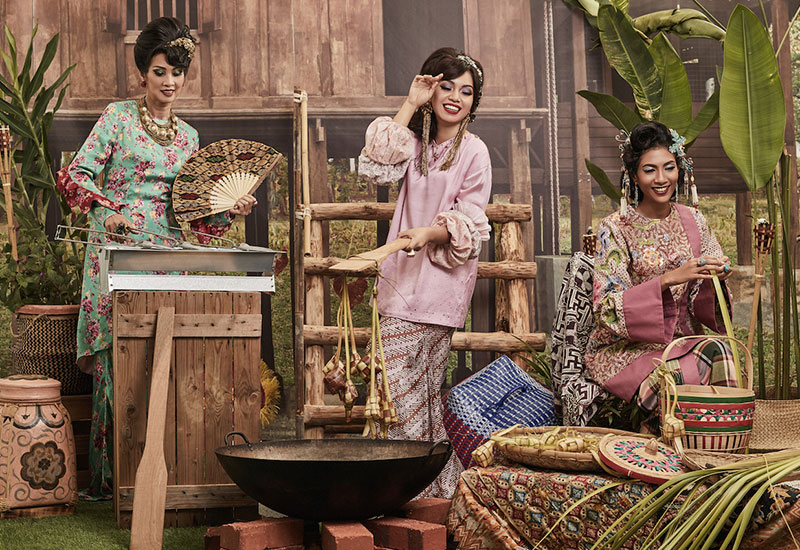 The holy month of Ramadhan has just begun along with the countdown to Eid. As we gather with loved ones for buka puasa after each day of fasting, we're also gearing up to celebrate the upcoming festivities with some Raya shopping.
Locally renowned designers such as Alia Bastamam and Jovian Mandagie have already showcased their Lebaran 2019 collections, which include a mix of timeless baju kurungs and kebayas as well as contemporary yet modest designs for your Raya OOTD ideas.
Check out some of our favourite Lebaran 2019 collections to shop for your Raya wardrobe below.
Alia Bastamam & Alia B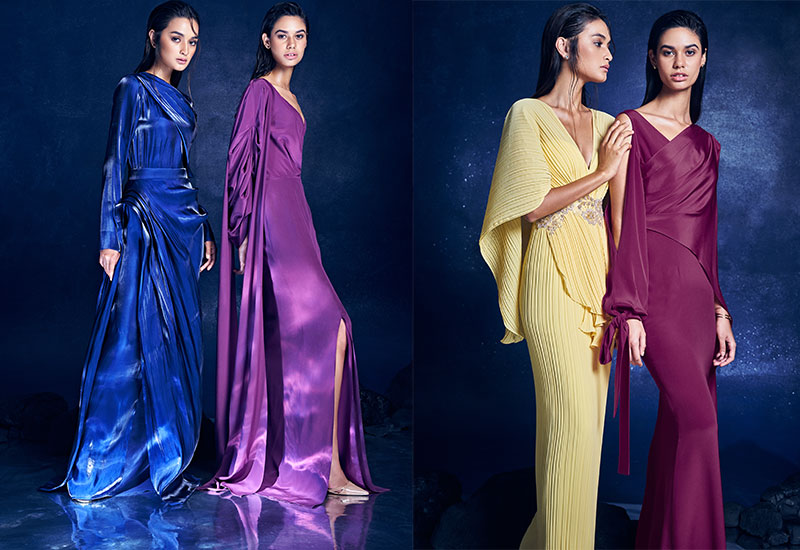 Dubbed Wildflowers to Stars, Alia Bastamam's Raya 2019 collection draws inspiration from the two elements, featuring cherry blossom and wisteria prints that resemble stars in the night sky. Liquid Satin fabric forms the backbone of the collection, interpreted as a kurta, a tunic dress and a delicately draped evening gown. The toga from the brand's Atelier/Bridal 2019 collection also reappear as a traditional baju kurung with a touch of sensuality that the Alia girl is known for.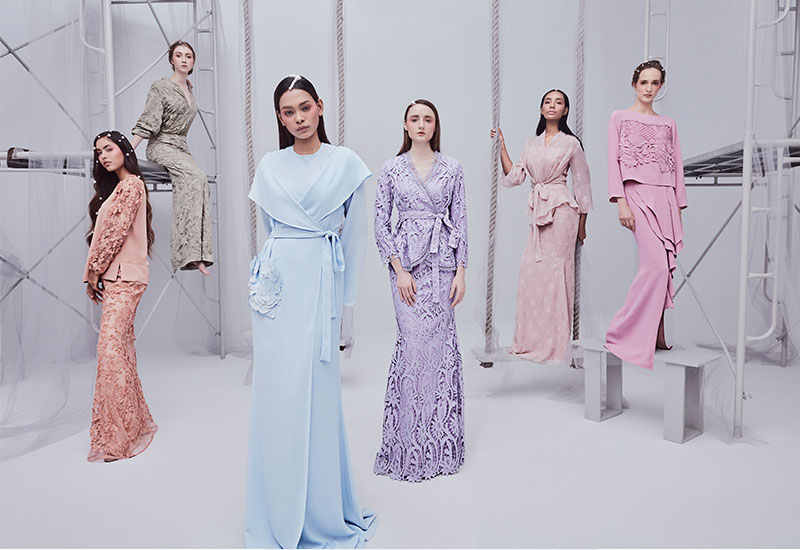 Meanwhile, its younger sister, Alia B, inspires Optimism this Raya with a colourful palette embodying joy, love, peace, hope and strength. Alia's signature wrap ensemble is offered in full lace with hints of embroidery. Popular features of past collections such as the bell-shaped kurung and bubble sleeves are revisited even as youthful off-shoulder blouses and bomber jackets make a debut.
The Alia Bastamam Raya 2019 collection is available exclusively at the Alia Bastamam showroom and for a limited time only at ShoesShoesShoes outlets. The Alia B. Raya 2019 collection is available at FashionValet, Robinsons and ShoesShoesShoes. W aliabastamam.com
Jovian Mandagie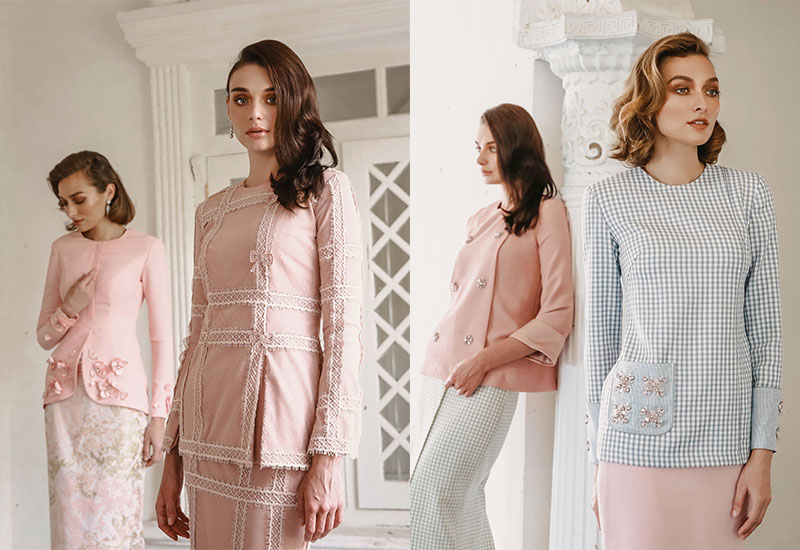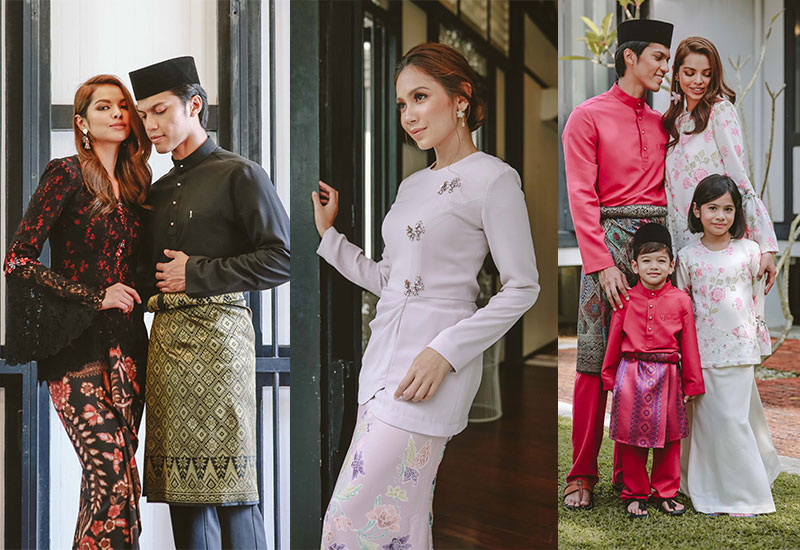 Jovian Mandagie proudly presents not one but two signature Lebaran collections this year, namely Jovian Luxe J'Adore and Balik Kampung. The former is inspired by France in the 1950s, featuring fitted silhouettes, statement pleats, tapered skirts and intricate beadworks that exude a glamourous charm. The latter puts a spin on traditional pieces, combining batik motifs and classic silhouettes with modern optical prints and vibrant patterns.
Both collections are available for purchase at Jovian's flagship stores in Malaysia and online from April onwards. W jovian.com
Khoon Hooi
Taking cue from his Spring 2019 Havana Nights collection, Khoon Hooi's bespoke Raya pieces are highlighted by embellished fruits and palm trees, raffia tassels and floral jewels. True to his design style, the collection presents a mix of taffeta, 'Hojas' and 'Amarillo' brocades in vibrant hues including fuchsia, lime green and teal. Asymmetrical outlines and lace details complete the ensembles in the line-up, which includes modernised baju Kedahs and kebayas.
The collection is available at the KHOON HOOI showroom at APW Bangsar. For appointments, call 03-2788 2667 or email boutique@khoonhooi.com. W khoonhooi.com
Afiq M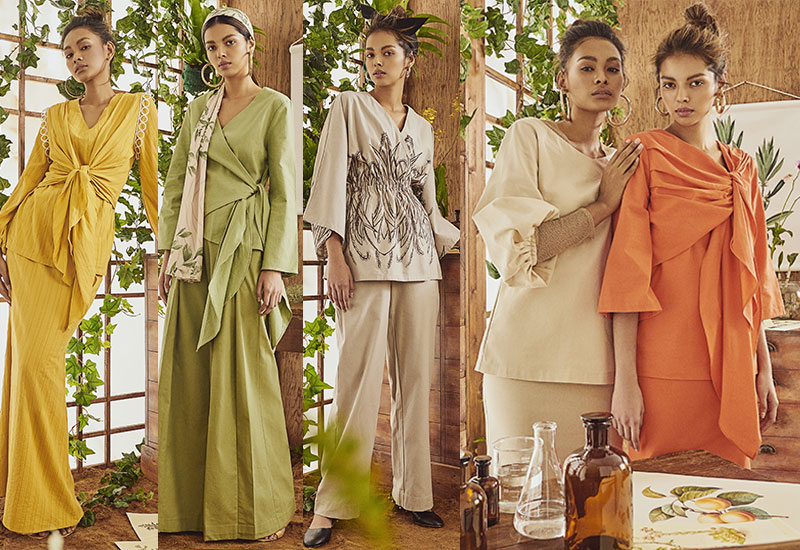 Afiq M has been known for his knack for creating pieces for fashion-forward clientele and this Raya is no different. The latest collection features exclusive prints of Malaysia's beautiful landscapes and topography designed in collaboration with Juju Jones to evoke the sceneries when you balik kampung (return to your hometown). A warm, earthy palette echoes the warmth and joy of the season, whilst cotton and linen materials ensure comfort even as you revel in the festivities.
The Afiq M Raya 2019 collection is available at Zalora now.  W zalora.my
Bernard Chandran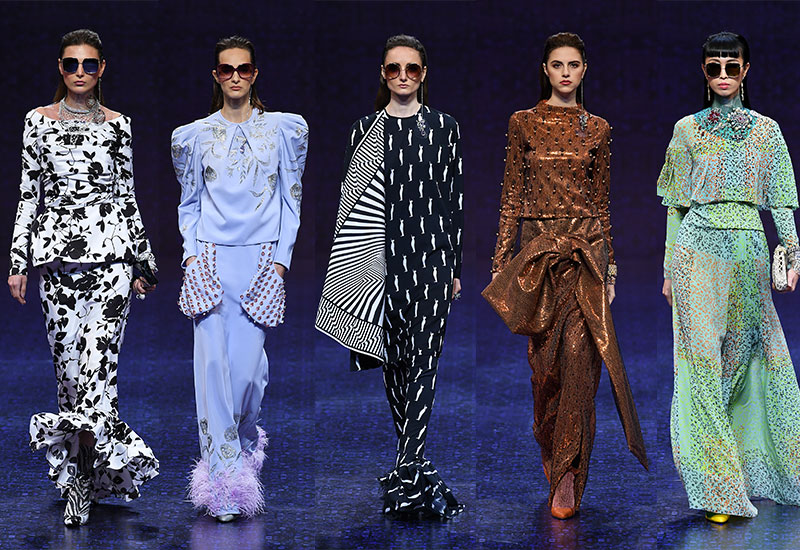 Pushing the boundaries of local fashion further than before, Bernard Chandran presents his Petang Raya 2019 collection for the 21st century woman who embraces bold new trends while appreciating her roots. Flashy embellishments, refined textures and laser-cut appliques adorn the avantgarde collection including reinterpreted Baju Pesak, songkets and kebaya skirts. No single shade dominates the collection, as ruby red, powder blue, metallic brown and more colour every unique look with opulence and style.
The collection is available at the Bernard Chandran store at Fahrenheit 88. W bernardchandran.com
Nurita Harith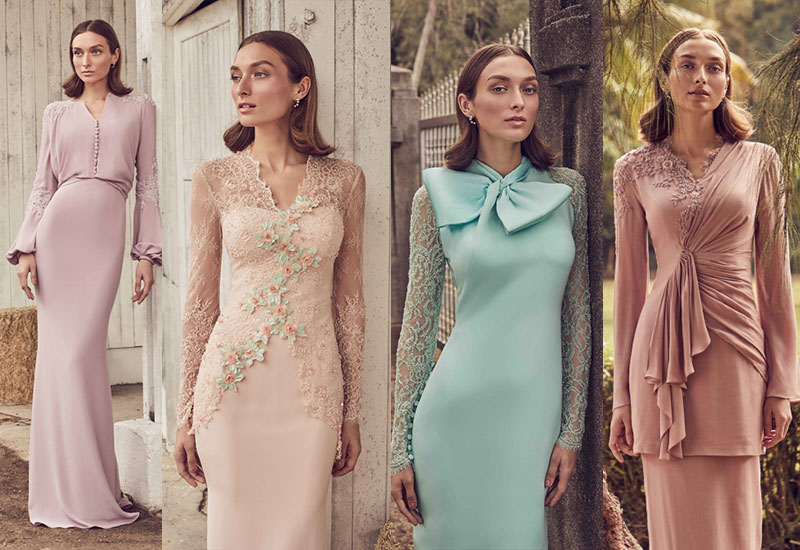 Classy, elegant and unmistakably luxe, the Nurita Harith Lebaran Luxe 2019 collection features swoon-worthy pieces you'll want to reserve for the grandest occasions this Raya. Pastel hues colour the feminine and minimalistic collection highlighted by subtle touches of lace. No two designs are anything like the other, each boasting its own allure and unique silhouette.
The collection is exclusively available at the Nurita Harith store in Bangsar. W nuritaharith.com
Fiziwoo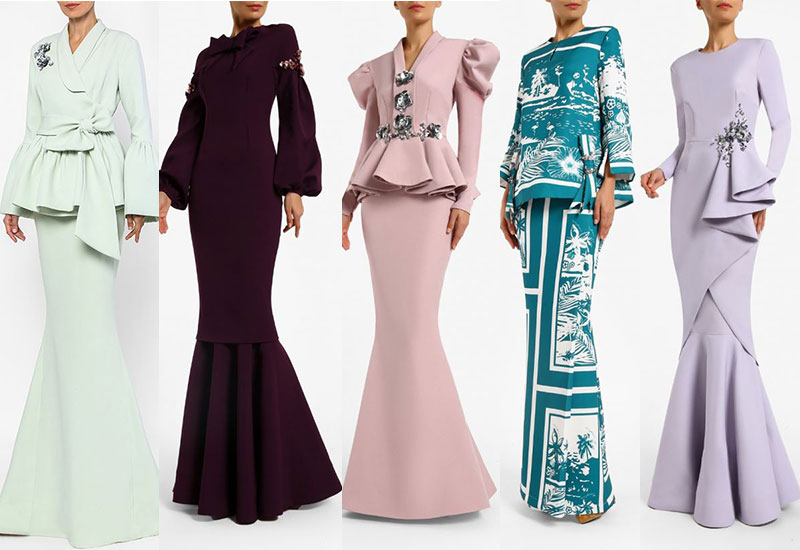 Designed exclusively for FashionValet, the Woo/Fiziwoo Lebaran 2019 collection will leave you spoilt for choice at the exquisite selection of modern kurungs and kebayas. From Kebaya Pinang to Kebaya Serai and Kurung Kerisik, each set of traditional wear is made with elegance, structure and attention to detail. Soft ruffles, ribbons and floral appliques further highlight the covetable and timeless collection.
The Woo/Fiziwoo X FashionValet collection will be available for purchase on fashionvalet.com and at FashionValet stores from 29th April 2019. W fiziwoo.com
Melinda Looi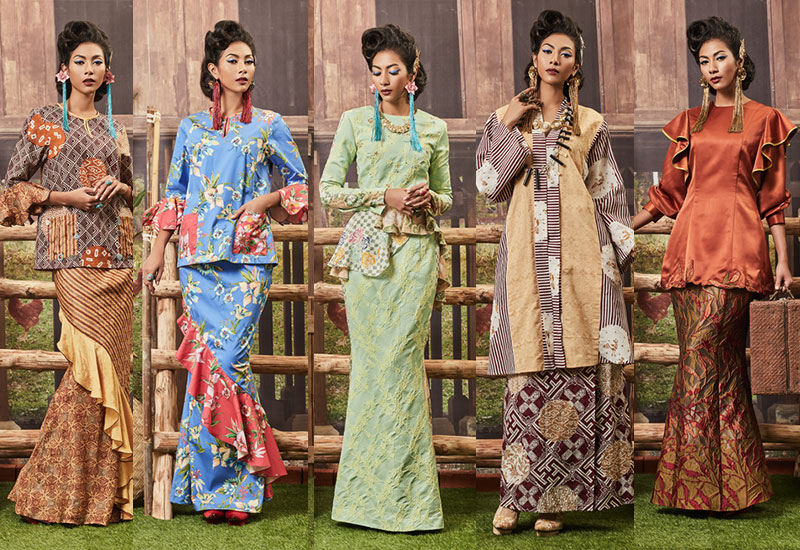 Melinda Looi wants to inspire nostalgia of the 'kampung life' with her Raya 2019 ready-to-wear collection, aptly named 'Pulang'. Inspired by the lotus flower, the collection revisits two classic designs, specifically the Baju Kedah Labuh and Baju Pahang Kebaya, combining various colours, textures and prints to juxtapose old and new, geometry and asymmetry, feminine and masculine. The resulting 39 looks celebrate our cultural heritage with a modern attitude and distinctive sense of style.
The Raya 2019 – Pulang collection is available at Melinda Looi stores now. W melindalooi.com
Images courtesy of respective brands