Lamborghini has unveiled the Huracan Technica, the latest model in its Huracan series. The Huracan Technica draws inspiration from The Huracan STO and borrows some of its best elements to deliver a fun driving experience that is suitable for both track and the road.
In the unveiling video on Youtube, Chief Technical Officer, Oven Mohr, mentioned that their objective was to design a car that would be perfect for daily use and would be fun to drive. However, they were aiming to create a sportier feel than Huracan EVO.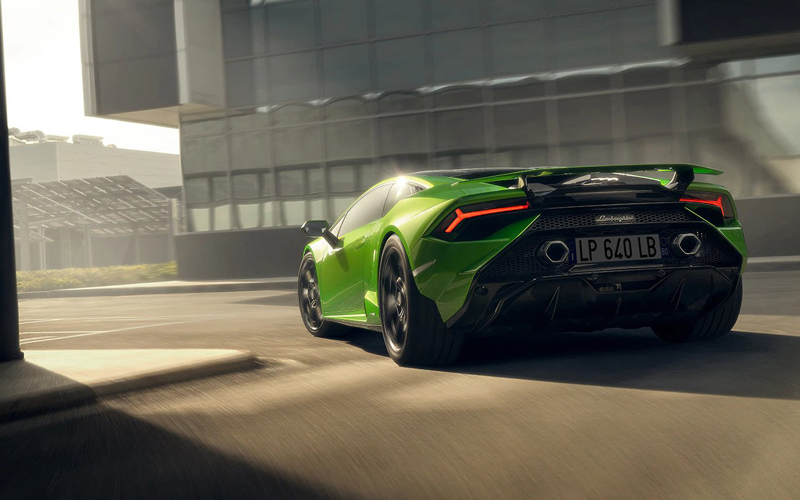 Although the Huracan STO plays a big part in inspiring the latest Huracan design and feel, there are a few key differences between them. The Huracan Technica favours more traditional bodywork, opting for a look that fits both the road and track as compared to the Huracan STO's race-car aero devices. 
The interior seems to be taking pointers from the STO, albeit offering a more comfortable seating experience with height-adjustable seats and a touchscreen infotainment system. Lamborghini has said that technology plays a big part in the overall experience, with the HMI graphics and enhanced exclusivity being exclusive to the Huracan Technica.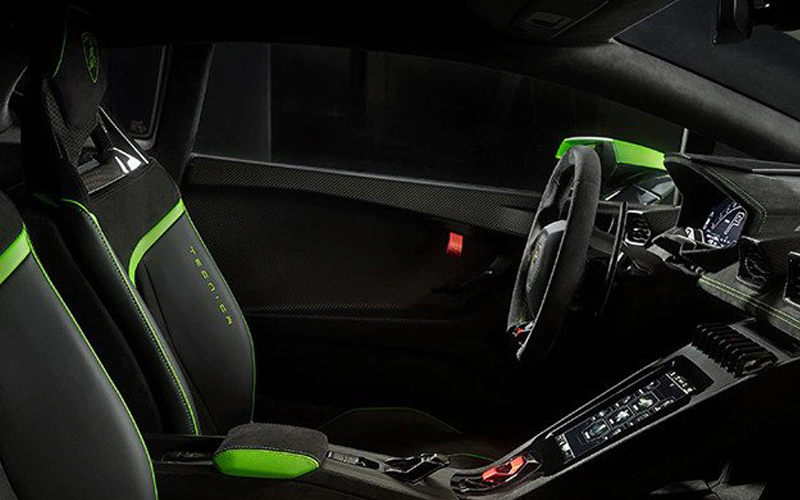 Design and Specifications
The Huracan Technica comes with a max power (KW/CV) of 470/640 kW/CV at 8000 rpm and for improved engine sound, the vehicle is equipped with a new brake cooling system and a redesigned exhaust system. The Tecnica has a dry weight of 1,379 kg and a weight-to-power ratio of 2.15 kg/CV. At higher revs, the increased power is matched by a stronger engine sound.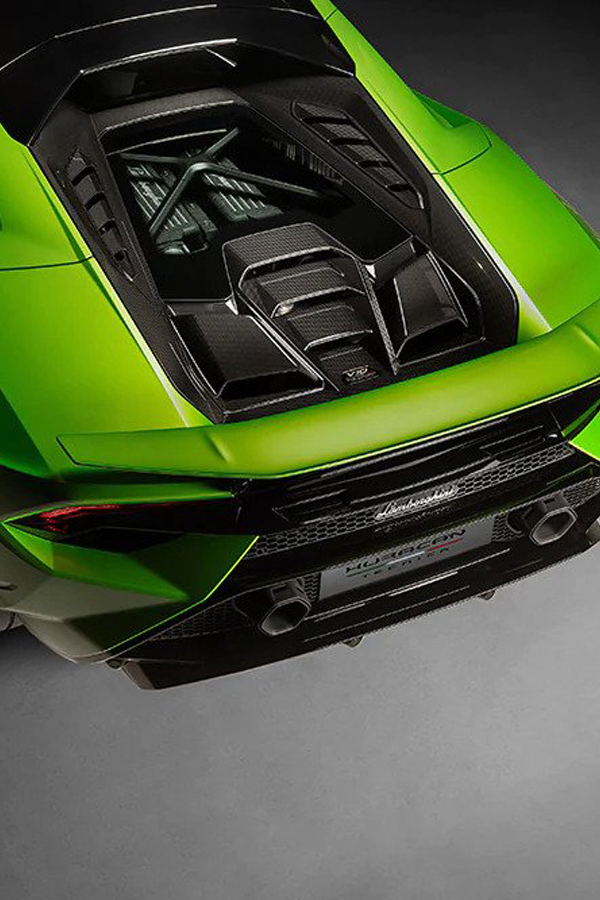 The Technica also features a top speed of 202 mph, higher than the STO's 193 mph. Overall drag is reduced by 20% and is said to be capable of 35% more rear downforce than the EVO RWD model. 
Read more information about the Huracan Technica here.