Sweets for my sweet
Valentine's Day is the quintessential occasion to go all out in romance – whether it's showering your man or lady with gifts off their wishlist, spending a cosy evening together at home, or splurging on an exquisite dinner for two. For some, it's all about the sweet moments with sugary fine treats, and no one exemplifies this better than Parisian pâtisserie Ladurée. This year, Ladurée Malaysia is plating up two special offerings to celebrate love and romance the sweetest way possible.
It's the occasion to go big or go home – and the pâtisserie's Valentine's Macaron Gourmand Raspberry Pineapple Mango certainly fits the bill for the former. This exclusive macaron comes in a sweet heart shape, and is meant to be shared between two lovebirds. It comprises of a delectable mango, pineapple and passionfruit compote with cacao beans-infused whipped cream, sandwiched between two delicate raspberry macaron shells.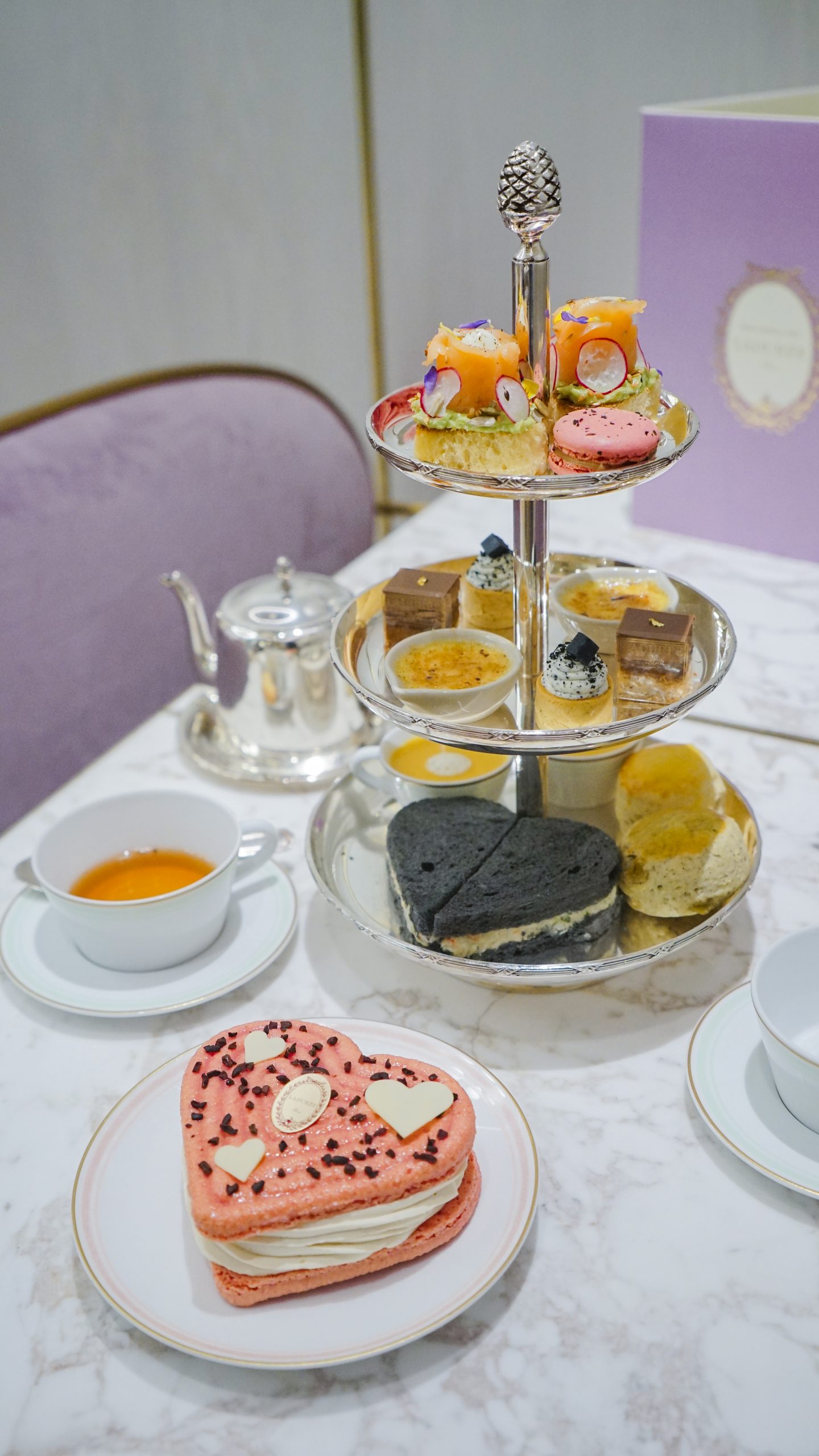 If you're looking for something more posh and diverse, couples can opt for the Valentine's Day Tea Set. At the bottom tier, you'll get an adorable heart-shaped shrimp sandwich, 2 mini sweet potato soups, and 2 scones with jam and clotted cream. Duos of truffle tartlets, mini plaisir sucrés, and mini crème brûlées make up the middle tier. It's all topped off with 2 mini salmon avocado sandwiches and 2 Ladurée macarons of your choice.
The Tea Set will also include the Macaron Gourmand Raspberry Pineapple Mango for 2, and will be served with Othello Tea – an Indian black tea with cinnamon, cardamom, pepper and ginger, and Jardin Bleu Royal Tea – black teas from China and Sri Lanka with notes of wild strawberries, rhubarb, cherry, blueberry and marigold.
The Valentine's Macaron Gourmand is priced at RM50 apiece and will be available from the 13th – 16th February, while the Valentine's Day Tea Set will be available at RM220 per couple and will only be served from the 14th – 16th February. Both will be available at Ladurée Pavilion and Ladurée BSC.
For reservations and more information, visit their Facebook page here.
Photos provided by Ladurée Malaysia.