Launched in 1992, L'Eau d'Issey by Issey Miyake was a real breakthrough in the fragrance industry, being the first aquatic fragrance to among the other sweet-scented eau de parfums and heady colognes.
Created by perfumer Jacques Cavallier, the L'Eau d'Issey is unmistakably fresh yet floral at its heart – combining the revitalising spray of a waterfall with the gentle, intoxicating scent of fresh flowers in a springtime forest. It quickly rose in popularity in the '90s, especially in the United States, with its signature character of lotus, freesia, cyclamen, and mouthwatering melon. Peony, lily, and carnation make up the heart of the fragrance, as it eventually melts into a refined woodiness with notes of cedar, sandal, powdery musk, and amber.
But what else goes into creating the iconic L'Eau d'Issey? What about this sublime fragrance makes it stand out as an aquatic scent? With a little help from Melissa Wee, Brand Manager for Issey Miyake at Shiseido Malyasia, we discover the other secrets of L'Eau d'Issey. Keep on reading to find out what they are.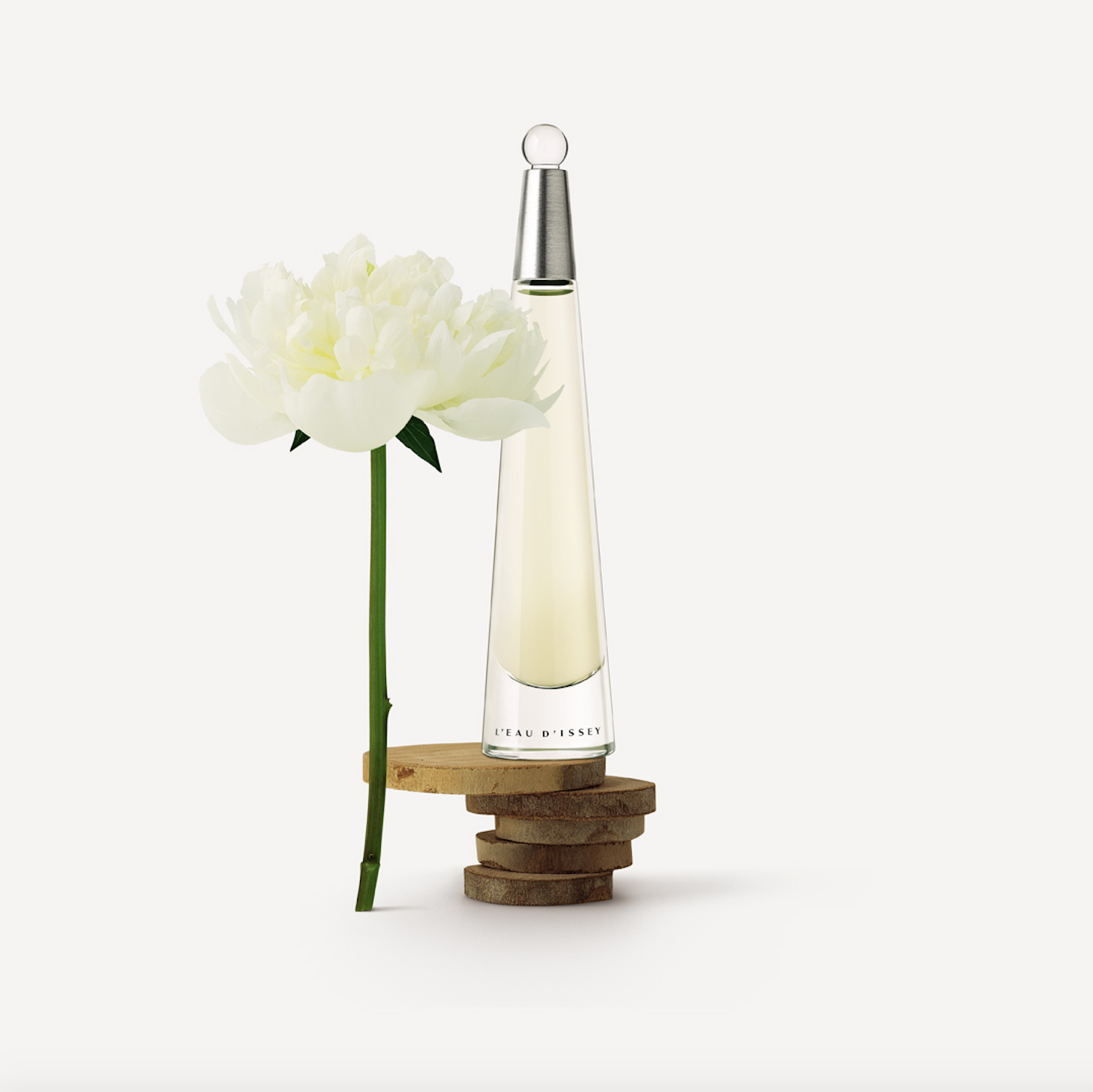 As the name suggests, the muse behind L'Eau d'Issey is the element of water. Issey Miyake himself wanted to represent the scent of water of a woman's skin, taking inspiration from "the best perfumer", Mother Nature herself. As an essential element as well as a source of life and vitality, L'Eau d'Issey captures the various fragrant aspects of water, resulting in a truly fresh and vibrant scent.
Its design features Japanese influences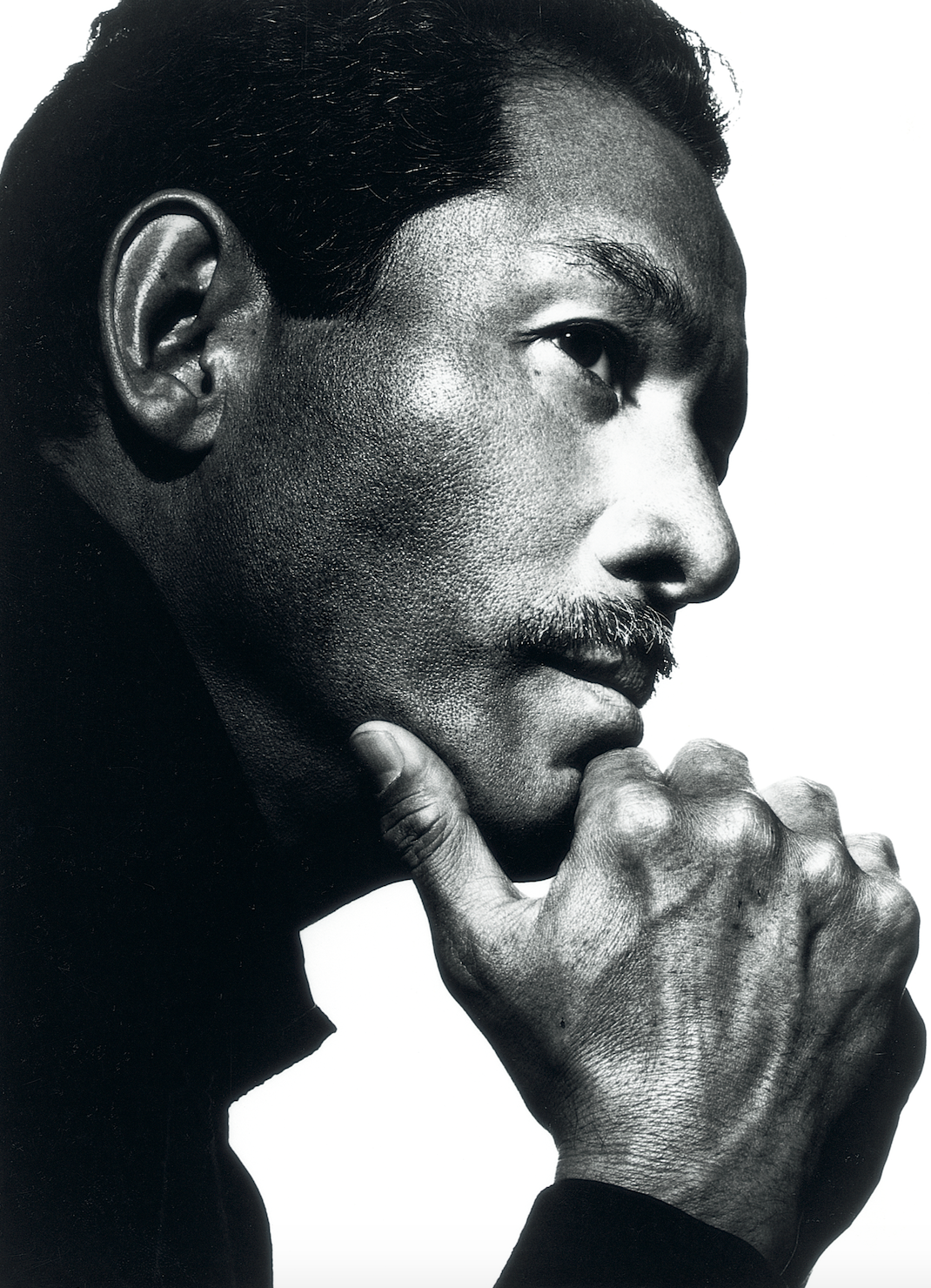 To reflect its Japanese heritage, L'Eau d'Issey is packaged in a conical glass bottle. Representing the harmony between shape and materials, as well as between elegance and poetry, the perfume is presented in a pure and minimalist way that's highly favoured among the Japanese people.
The perfume bottle's cap is also inspired by the iconic Eiffel Tower in Paris. After seeing the moon shining above the Eiffel Tower one evening, Issey Miyake came up with the idea of attaching a crystalline bead atop the glass bottle. For the final design, the designer called upon the help of two other designers: Alain de Mourgues and Fabien Baron – and the duo created the signature slender yet shapely design that we all recognise today.
Everyone can wear L'Eau d'Issey
With the fragrance's first inspiration being water, the element itself is not confined to a simple metaphor for freshness or lightness. It's also a neutral element that seeks to enhance the natural beauty of a person, rather than conceal one's personality. With that said, it's safe to say that L'Eau d'Issey is a scent that can be worn by anyone.
It's now available online in Malaysia
As the world doubles down on digitalisation – especially during these trying times where physical contact has become a rarity and people looking towards retail therapy more than ever – Shiseido Asia Pacific has brought Issey Miyake's premium fragrances to Southeast Asia thanks to its partnership with Lazada.
Aside from offering its wide array of Issey Miyake fragrances – from the iconic L'Eau d'Issey to more modern intepretations such as A Drop D'Issey or L'Eau d'Issey Rose&Rose, the brand is also presenting creative editorial content for its consumers in Malaysia, the Philippines, Singapore, and Thailand through its flagship stores on LazMall.
"There's a beautiful reason behind the success of L'Eau d'Issey over the past 30 years," commented Nicolas Baudonnet, Vice President of Fragrance, Cosmetics & Personal Care at Shiseido Asia Pacific. "Issey Miyake's vision was to give a smell to water, and we want to reintroduce this iconic scent to Lazada shoppers. The initial success of Issey Miyake fragrance on LazMall can be attributed to the brand authenticity and product quality assurance offered by our LazMall Flagship Store, coupled with a 15-day return option. We see a great potential to work hand-in-hand with Lazada and introduce more brands from our beauty portfolio to excite our customers online."
For more information or simply to start shopping, visit Issey Miyake's store on Lazada here.
Photos: Shiseido Asia Pacific.