Once known as a red light district where drug addicts, gang lords and prostitutes rendezvoused, the heritage lane between Lorong Panggung and Jalan Petaling in KL's Chinatown known today as Kwai Chai Hong has seen a huge revival since its restoration project by Bai Chuan Management in 2019.
Thanks to the 5-man team behind the project, the storied street has consistently drawn tourists and locals alike with its creative art installations and interactive murals. Continuing their rejuvenation efforts, the team is proud to introduce the location's first art installation of 2021, featuring a new permanent art sculpture by Alice Chang of Lai Lai Art Studio and traditional fabric dye installation.
(swipe for the before/after photos of Kwai Chai Hong's restoration project)
Themed "Everlasting Beauty", the installation pays tribute to the classic Wan Shou Wu Jiang (万寿无疆) porcelain design which is often found in the homes of Chinese families, whilst also drawing inspiration from the popular Chinese floral design, Bao Xiang Hua (寳相花). This serves to celebrate Chinese culture and heritage, bringing back the glory days of Chinatown circa the 1960s.
"At the core, Kwai Chai Hong serves as more than just an attraction spot. We challenge ourselves to recreate the wonders of Chinese culture and heritage and in that process, we strive to bring the best experiences to our visitors near and far," said Zeen Chang, managing partner of Bai Chuan Management.
"This year, we are proud to be working with Epson Malaysia to bring our vision into reality. At Kwai Chai Hong, we have always incorporated the power of technology and innovation to enhance one's experience bringing people back in time."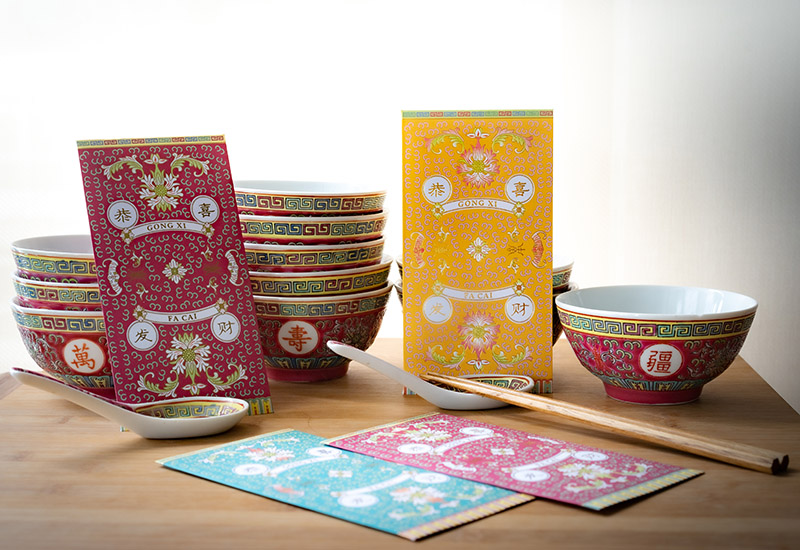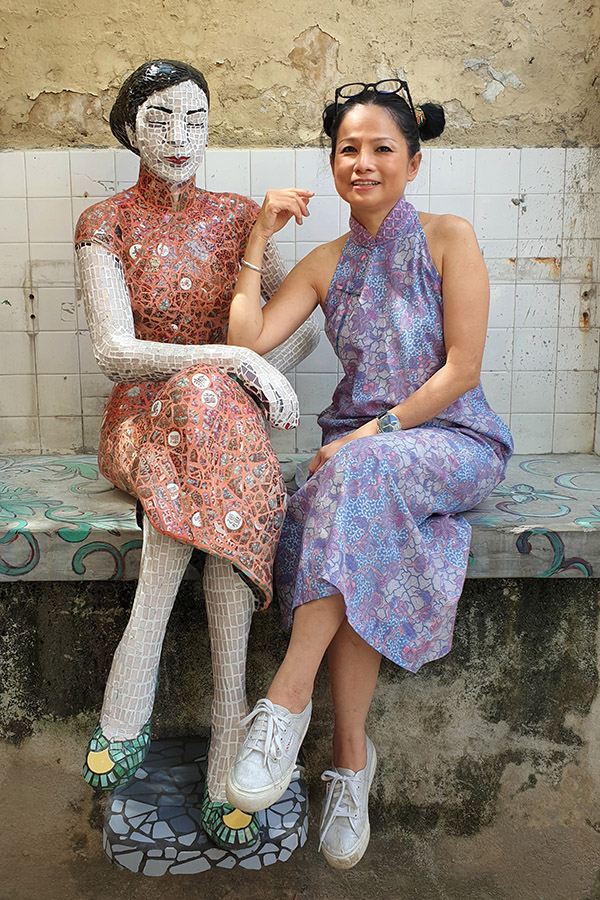 Visitors will find the porcelain art sculpture of a Chinese lady in a qi pao, called "The Lady" (小姐), gracefully seated near the entrance to the back alley. In Chinese superstition, chipped bowls and plates represent misfortune and are typically tossed out or kept away, never to be used again. Alice was inspired to give them a new purpose, thus creating the sculpture from thousands of broken pieces of porcelain.
"There is so much memory behind these plates that it breaks my heart to see them thrown away. Now I can give it a new purpose; an art-piece that people can appreciate for a long time," she said of her creation.
The rest of Kwai Chai Hong is now decorated with vibrant textiles hanging over bamboo stilts to dry, mimicking a traditional fabric-dye factory. Referencing the design of Chinese porcelains and translating them onto fabric with the help of technology and in collaboration with Epson Malaysia, the traditional fabric-dye installation symbolises how old and dying crafts are innovated and transmuted into various forms.
While visitors may be quick to jump at the photo opportunity, there's more to the riveting installation than a Instagram photo may tell. A closer examination will reveal colour stains and faded marks on the textiles. These aren't printing defects, but a true-to-life depiction of the porcelain and floral designs they mirror.
Dickson Lee, senior manager, commercial & industrial department, Epson Malaysia, said, "Using the Epson SureColor SC-F9430 dye-sublimation digital textile printer, we have printed over 200 metres of fabric for this installation while ensuring the design details and colours are well presented. We hope the visitors to Kwai Chai Hong will love the installation as much as we have enjoyed bringing the concept of traditional fabric-dye factory to life with our printer."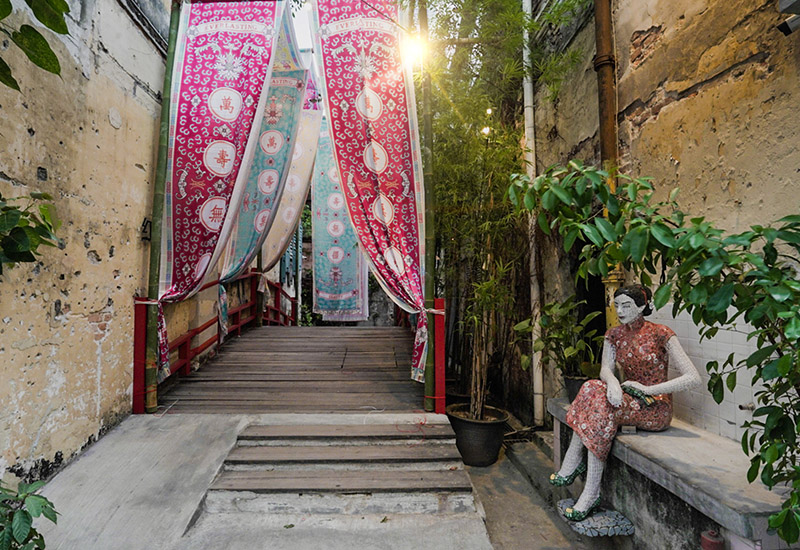 Kwai Chai Hong will be open to the public daily from 9am to 12 midnight, with strict SOPs observed within the vicinity. The Everlasting Beauty art installation will be available from 26th March to 2nd May 2021.
For more details, visit Project Kwai Chai Hong's Facebook, Instagram or website at www.kwaichaihong.com.