The forever summer in Asia has inspired Kong Hyo-Jin to share how she would effortlessly pair her favourite Piaget pieces. Each piece uniquely connects to her and complements her summer outfits with ease. Featuring top picks from the Possession collection, here's how Kong Hyo-Jin interprets summer alongside the warm sun and crystal-clear seas.
Mix-and-match earrings
For a playful touch, Kong Hyo-Jin mixes it up with contrasting earrings. She wears the Possession single earring in 18K rose gold set with 12 brilliant-cut rubies and 18K white gold set with 40 brilliant-cut diamonds on top of each other on one ear. These pieces are sold individually, giving you flexibility to wear them differently on both ears or on one ear like Kong. 
Pop of colour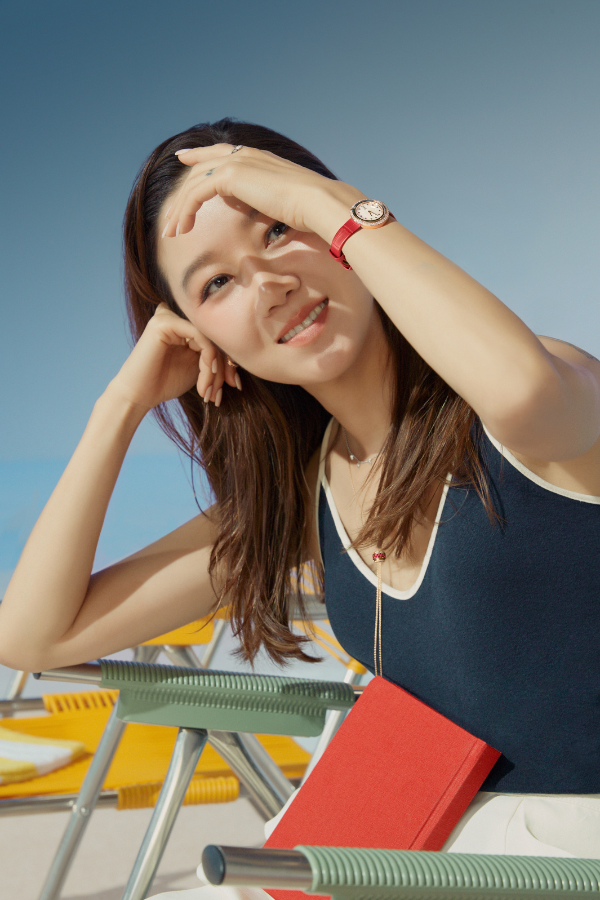 Summer is all about bright colours but Kong Hyo-Jin displays this pop of colour subtly in her favourite Possession watch. The limited edition piece features a case in 18K rose gold set with 41 brilliant-cut diamonds and a brilliant-cut ruby. On the inside, the mother-of-pearl dial with 11 brilliant-cut rubies is a perfect combination of bright white and classy red.
Layering necklace
In pure Kong Hyo-Jin style, the actress layers her favourite minimalistic necklaces together. The Possession pendant and Piaget Sunlight is a combination of white gold and rose gold that gives depth to summer outfits. Aside from that, the neck-hugging Piaget Sunlight and loose-hanging Possession pendant exudes complexity and thought when layered.
Stacking rings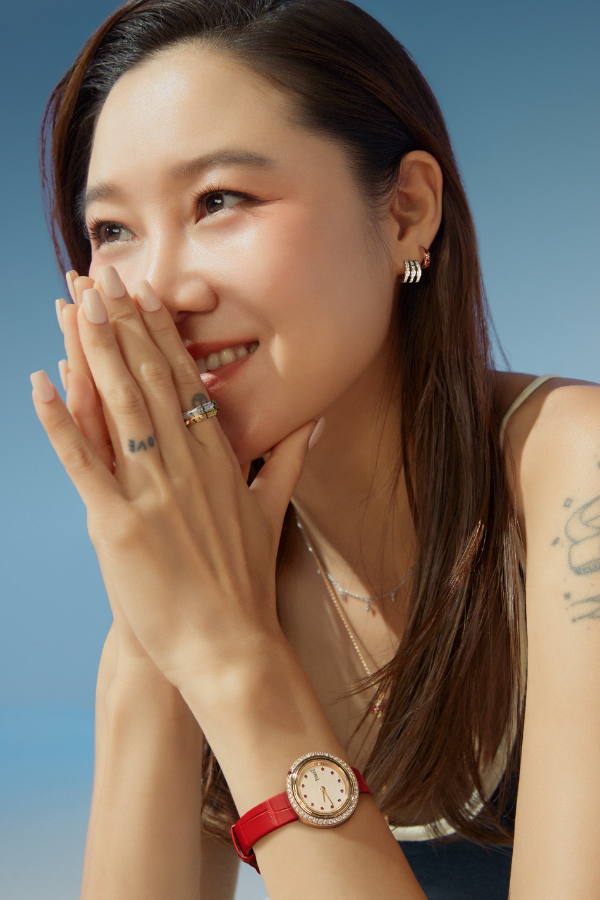 Ring stacking is commonly done with wedding bands and engagement rings but Kong Hyo-Jin proves that you can do the same with regular rings. Sporting her favourite Piaget Possession pieces in rose gold and white gold, Kong brings a new style to pairing rings. For a dash of colour, the rose gold with rubies alongside the rose gold with diamonds are the perfect set. 
Photos by Piaget.