Get to know the five faces behind KLoé's personalised lofts and their inspiration in designing the ultimate guest experience.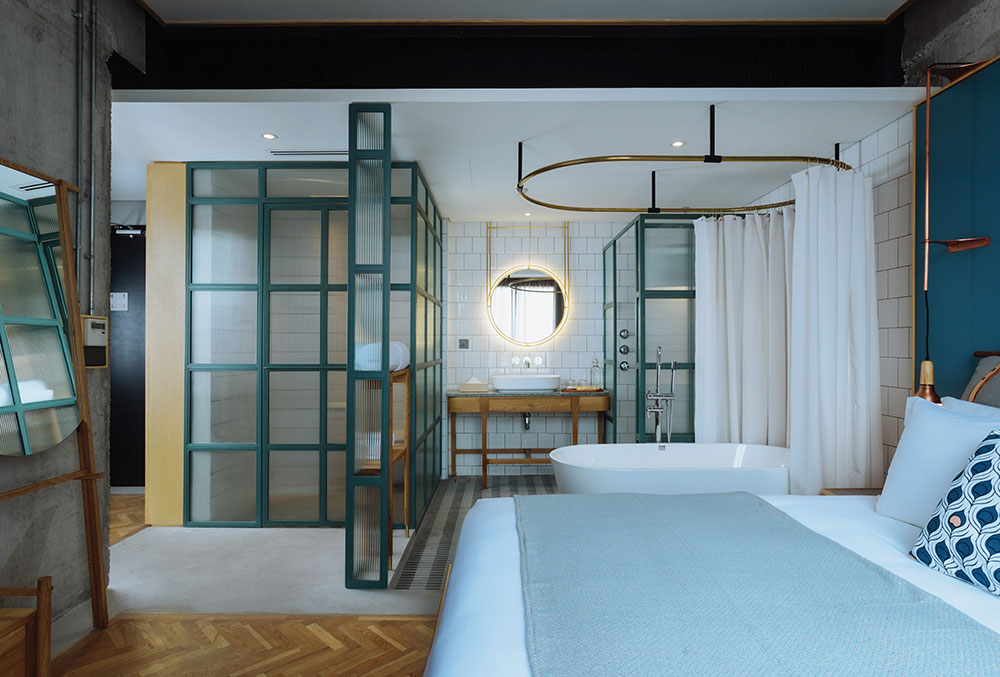 The term "luxury" is becoming increasingly subjective as business and consumers develop more specific niches across industries. In the hospitality department, what used to be perceived as luxurious – 300-thread-count linen beds and marble bathrooms, for instance – may not have the same weightage on consumers as it did decades ago.
This may be a contributing factor to the rise in boutique hotel openings in KL, the latest of which is KLoé Hotel, which sets itself apart as an 'urban oasis for creative nomads'.
Located strategically along Jalan Bukit Bintang, the 85-key establishment reinterprets modern luxury for creatively inclined independent travellers through its celebration of artistic pursuits.
"At KLoé, we hope to provide what we believe true luxury really is: a haven where you are shown kindness; where time moves slowly, so you can linger, reflect, connect and be inspired to explore your creativity through art, design, music and food," said Ng Ping Ho, managing director of Kindness of Strangers, the group that owns the hotel.
Its name is a portmanteau of the Greek word for 'tender, young shoot' (hence the bunga kantan in its logo) and the city's initials, representing its new, unique concept of hospitality that's truly bespoke and unapologetically Malaysian. How does KLoé achieve that? The design team has collaborated with local artists and designers to curate and furnish its lofts with objets d'art inspired by their respective creative pursuits.
Get to know the five faces behind KLoé's personalised lofts and their inspiration in designing the ultimate guest experience below.
Room to Draw – Joee Cheong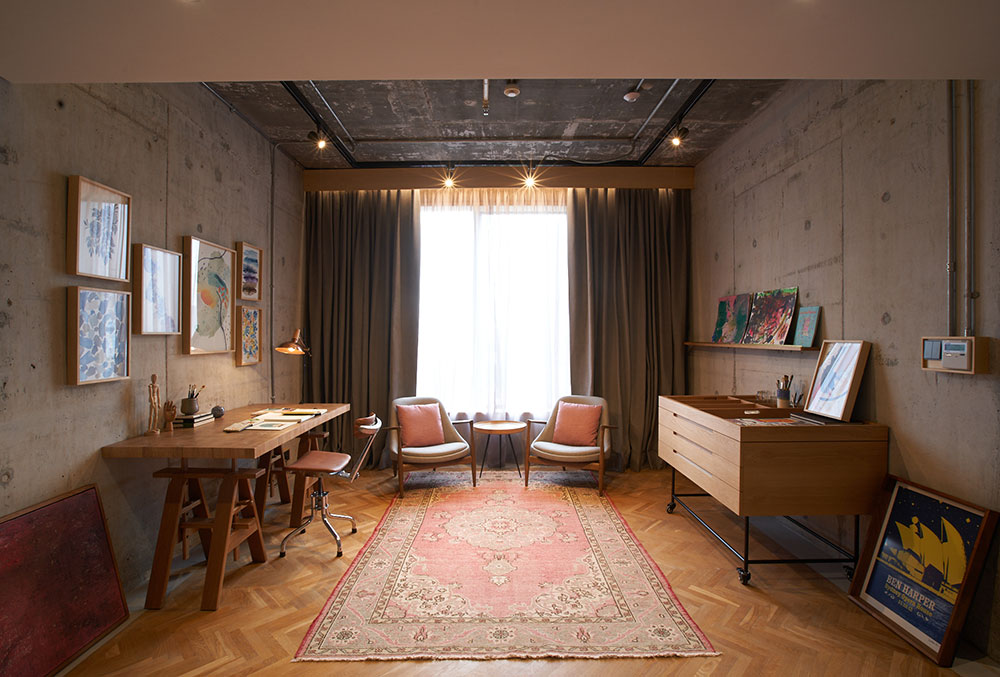 Artist and entrepreneur Joee Cheong is the curator of the Room to Draw, designed to resemble a work studio equipped with brushes, watercolour, acrylic paint, canvas and sketchbooks. She is passionate about teaching others about art, starting small creative businesses and inspiring others to find their creativity via hands-on workshops.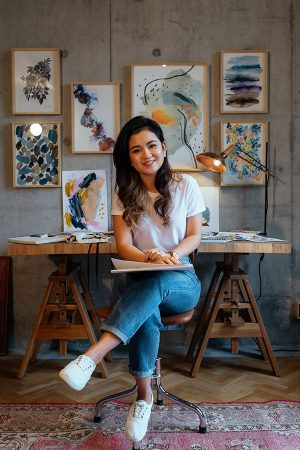 To share that passion with guests, she has selected a few of her art pieces to decorate the walls of the studio, quietly enthusing guests to pick up a brush and unleash their own inner artist. In addition to honing their artistic skills, guests will get to bring home a meaningful piece of art as a souvenir of their stay.
Joee on her thoughts about how the room turned out: "It's more than how I envisioned it to be… There are certain things that I don't have in my studio that there is here so I would definitely come here and use them."
Room to Grow – Ronnie Khoo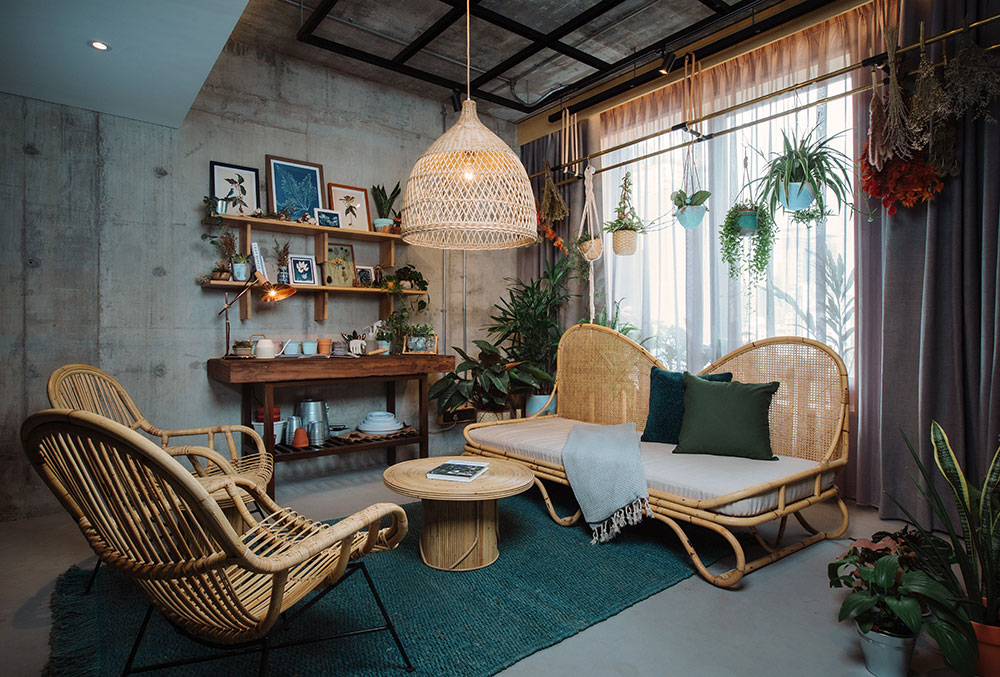 Though soft-spoken in person, Ronnie Khoo's love for plants is clearly vocalised through the Room to Grow. When not running Ohsum Mossum Terrariums or Shrubbery, a botanical design venue, the plant artist takes interest in interior styling, plant care education and conservation – making him the perfect man for the job (of designing this loft).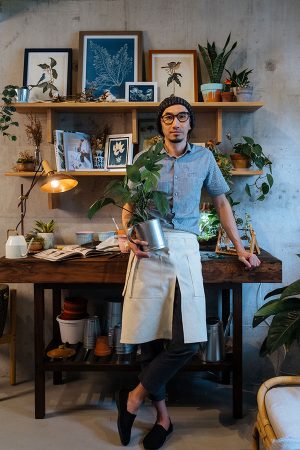 Unlike the other rooms, the Room to Grow has concrete floors to plant, pot and water without fuss. Ronnie's curation of plants and terrariums spruce up the potting desk, shelves, tables and floors, whilst rattan furniture and portraits of flora complete the room's green aesthetic. Guests keen to learn more from the green thumb are welcome to book a terrarium-making workshop to complete their stay.
Ronnie on the greatest challenge of designing the room: "Planning when to move the plants in at the right time. Because we're dealing with living objects, so you have to consider their survival. There was a lot of planning to make sure that the room was ready and comfortable for them. And then there's the constant upkeep to make sure that they're happy."
Room to Listen – Rudy La Faber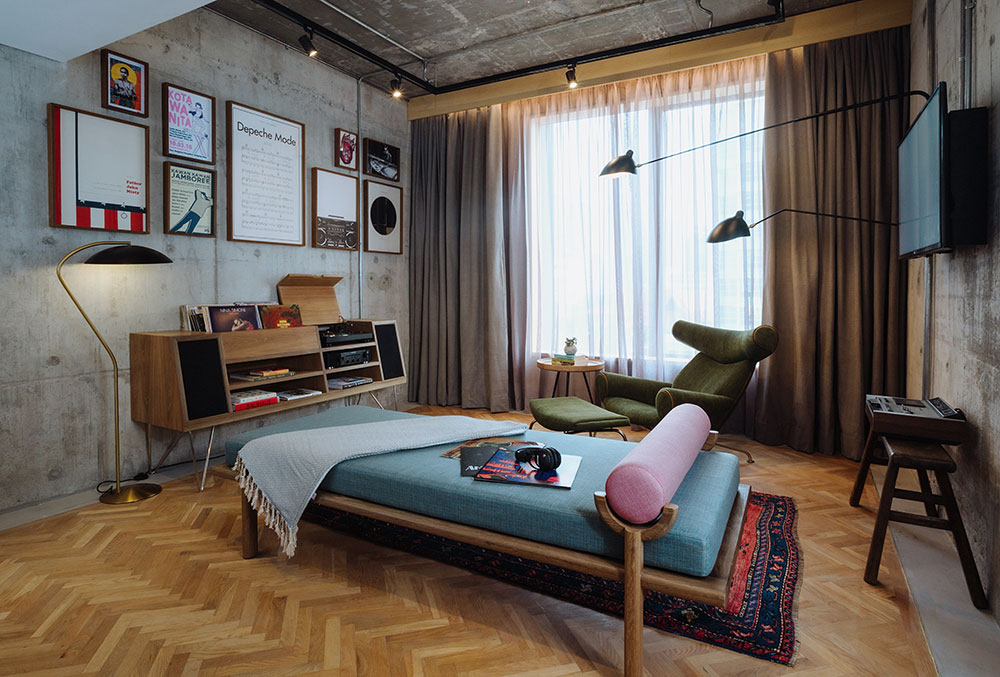 As a creative director in advertising, a DJ, the owner of left-field music venue Fono and founder of music collective Public School all at one, Rudy La Faber is far from your average audiophile. Whilst most of us explore music on conventional platforms such as Spotify or YouTube, the multi-disciplinary creative would visit music stores around the globe to discover new tunes and records that you can scarcely find anywhere else.
Thanks to his influence in the Room to Listen, you can now listen to some of those under-the-radar records through a custom-built vinyl turntable. The rest of the interior features a modern-meets-vintage vibe, allowing guests to lounge comfortably and get into the mood for good music.
Rudy on developing the built-in sound system: "Speakers shake, sound has vibrations, so if you don't have the products built-in, the whole thing is going to shake. But I think I was drinking coffee or something when we figured out how to make it work. I'm really happy with how it turned out. It sounds phenomenal."
Room to Taste – Sarah Benjamin Huang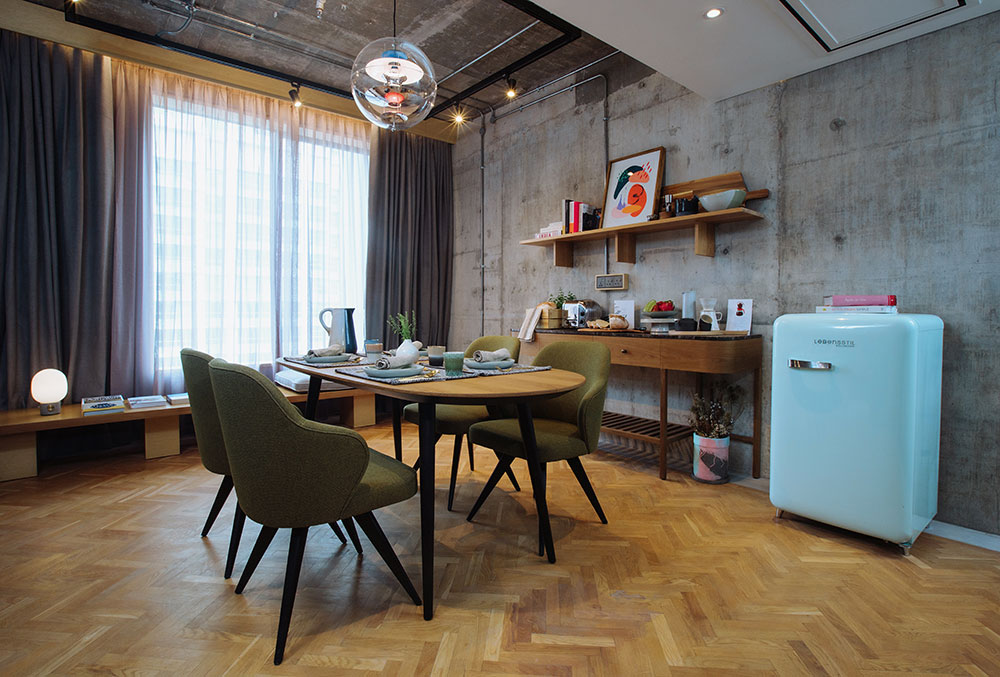 Singapore-born Sarah Huang Benjamin is no stranger to the local food scene, given her frequent visits to KL and appearances on Astro's Asian Food Channel. The cook, food writer and researcher enjoys spreading the love of Asian ingredients and writing about our food and culture – a zeal she incorporates into the Room to Taste.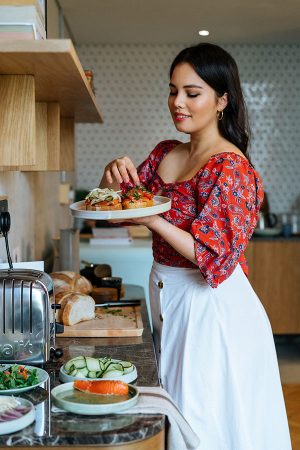 Despite the absence of a kitchen, the room features a kitchen counter and toaster for guests to follow along her guide to creating simple snacks, including a kaya cheese toast. There are also shelves of cookbooks, which guests can read on the cosy daybed or at the communal table that forms the centrepiece of the room.
Sarah on her inspiration for the loft: "There was one time that I came to KL with some friends and we took away some really good hawker food to our nice hotel room, but there was nowhere to eat it because most hotel rooms are designed for you to just sleep, get up and go. So when I was designing my room, I really wanted there to be a big dining table so that people could sit around and enjoy. Whether or not you're making something in the room or you're just taking away some of the local food – especially in the area we're in, where there's so much good food to try – having the communal table with nice tableware, I thought, would be very different from other hotel rooms."
Room to Read – Nazir Harith Fadzilah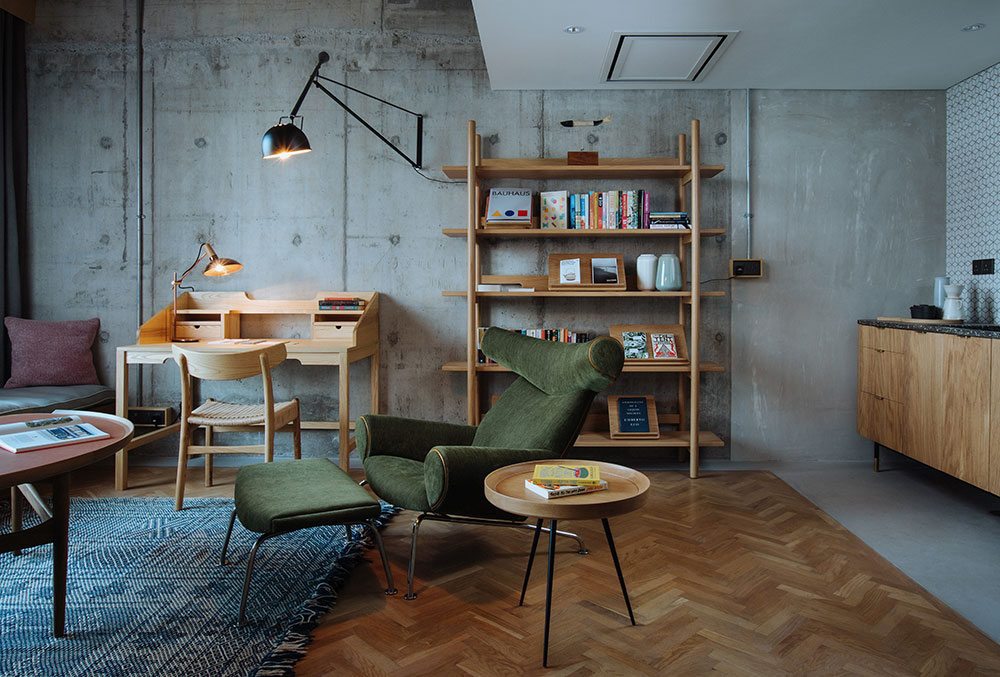 Nazir Harith is the proud founder and managing partner of Tintabudi Bookshop, an independent bookstore cum event space that focuses on philosophy, literature and arts. He is also responsible for establishing its publishing arm, Tintabudi Publishing, as well as co-founding a local Malay journal titled Svara.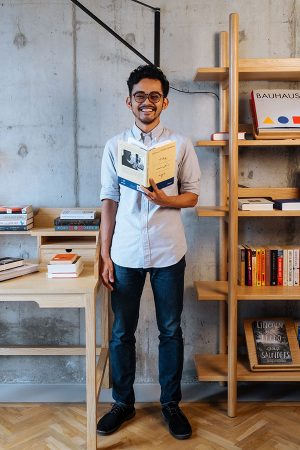 With the Room to Read, his main aim was to make it as comfortable as possible for guests to indulge in a good read off the shelf. Reflecting the charm of his independent bookshop, the room features shelves stocked with titles spanning art, culture, philosophy, poetry and more. He's personally found a favourite spot in the lounge chair that "hugs the body", but there's also ample room for writers to work, he says.
Nazir on curating the inventory of titles: "At first, it was a matter of what I wanted to share with others. Along the way, during the process of discussing the book selection, I found a symbiotic way of sharing books. In our bookshelf, customers can also suggest books to us so there's a two-way channel of learning from each other… [I believe that] as long as the content is good, [the books] will find their audience."
Designed for community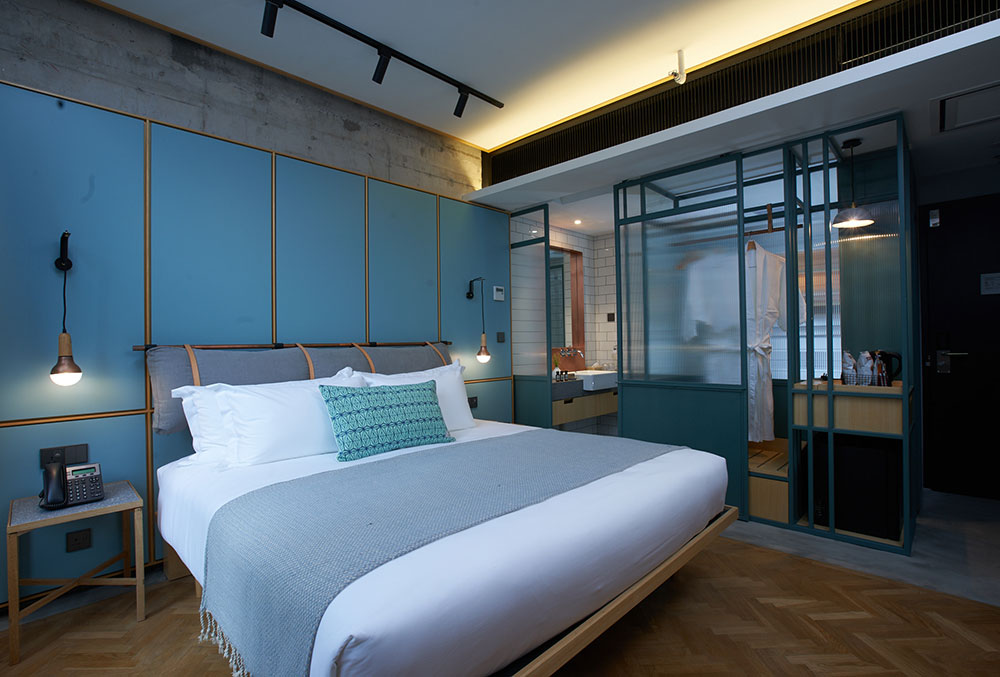 Besides the five bespoke lofts, KLoé offers 80 rooms designed to meet the needs of savvy globetrotters. All rooms are dyed in duck-egg blue and sage for a relaxing ambience, with copper-trimmed open storage and vanity counters, oak floors (except Room to Grow) and terrazzo tables adding a touch of opulence. The rooms also come with in-house designed city guides, artisanal snacks and bathroom amenities by Australian label, Aesop.
Highlighting the hotel's focus on community are the common areas and facilities that not only cater to guests, but also residents and workers around the city centre. See the gallery below to discover the communal spaces.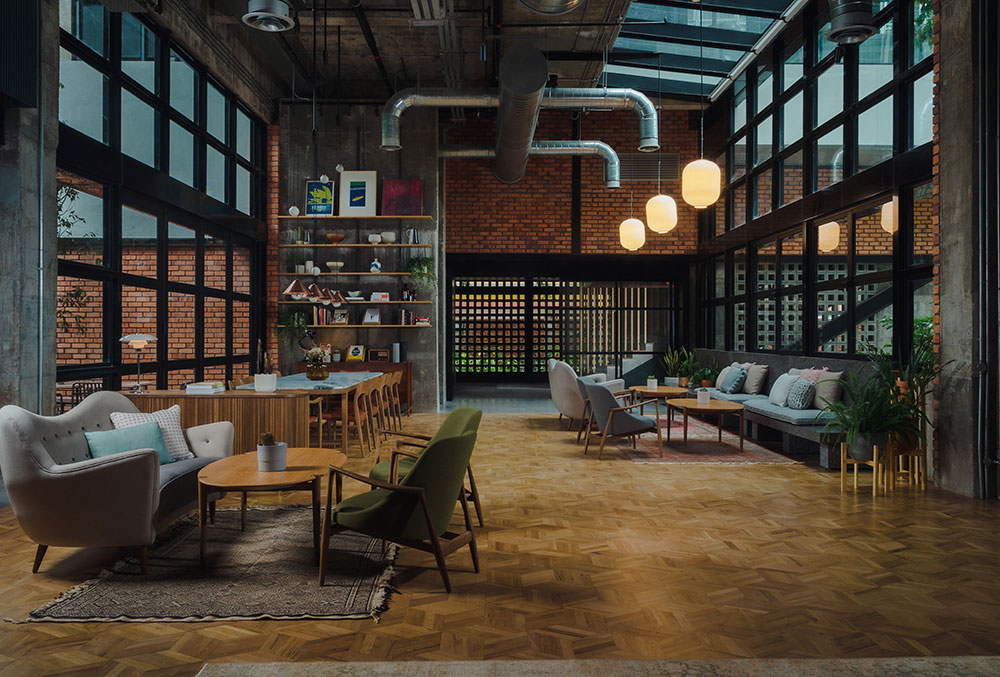 Dubbed "The Living Room", the hotel's lobby serves as a lifestyle hub with 10-foot communal tables that allow guests to meet other travellers and spark interesting conversations. There's also a floor-to-ceiling bookshelf for guests to find a good read as well as a rotating showcase of artisanal crafts for guests to explore.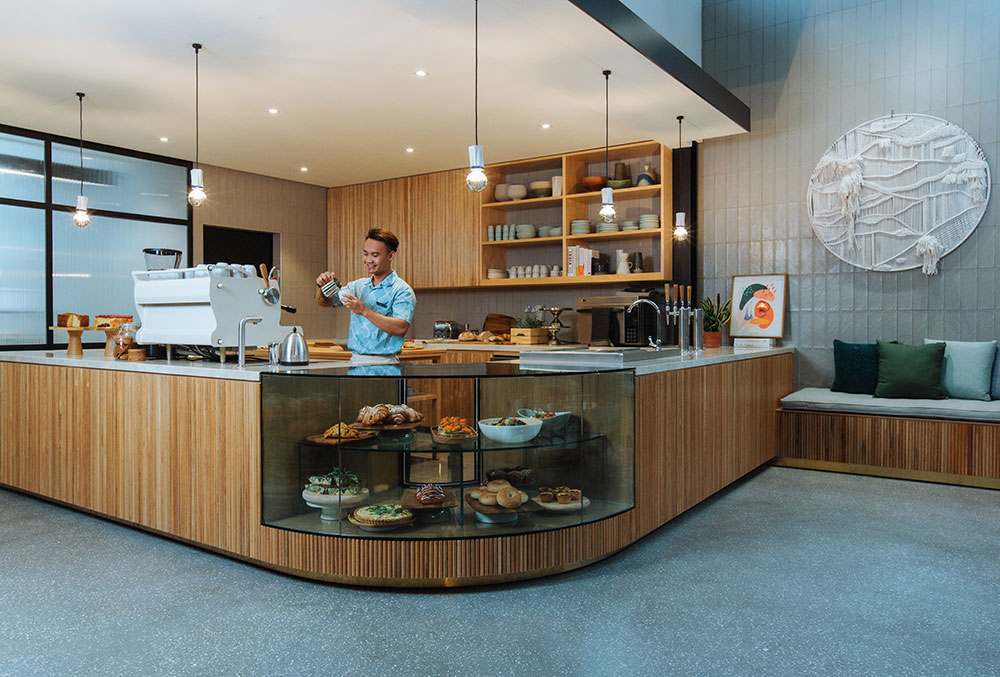 Right next to the lobby is Lucky Coffee, a café offering sandwiches, nitro drinks, ready-made bites and specialty coffee beverages.
Monroe is the hotel's upcoming California-style bistro that is set to serve comfort food that focuses on family and bonding. For a taste of nightlife, KLoé has teamed up with Empire Eats Group – which operates a group of restaurants and bars in Singapore – to launch its award-winning cocktail bar, The Secret Mermaid. It is set to house the largest selection of American spirits in KL.
Meanwhile, the lush courtyard area features a swimming pool and edible garden for guests to be inspired by nature – in the middle of a bustling city.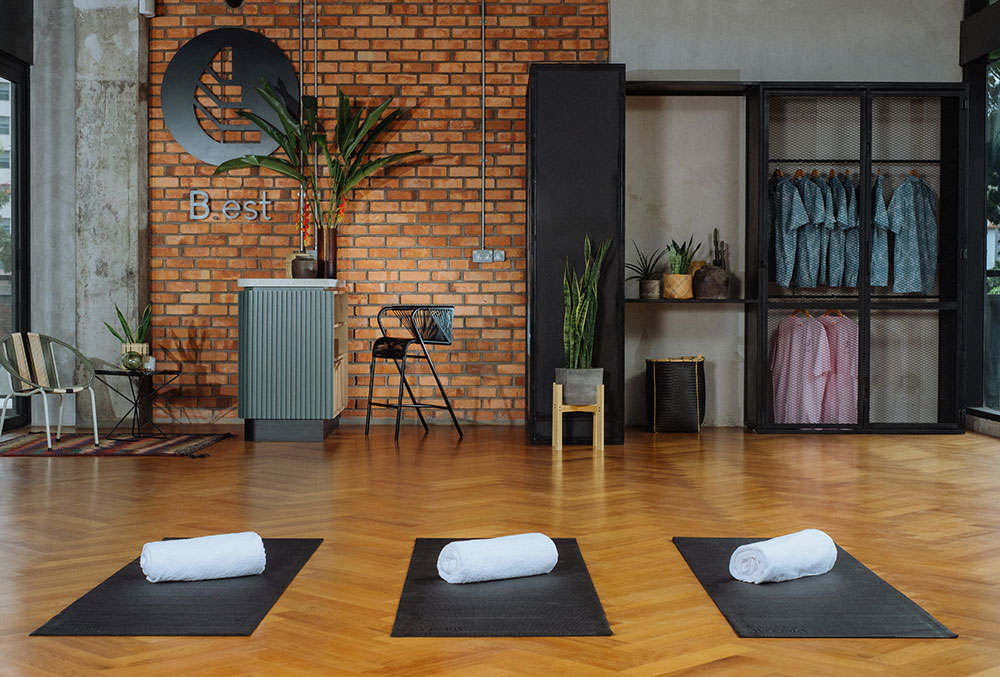 KLoé is also home to B.est Mind & Body, offering guests and the local community a holistic approach to wellness with its range of yoga, meditation and fitness sessions.
(swipe left for more)
For reservations and enquiries, log on to the official website at kloehotel.com. Follow @kloehotel on Instagram for more updates.
Photos: KLoé Hotel