Making a partial return to in-person fashion shows after 2020's all digital format, Kuala Lumpur Fashion Week 2021 reclaimed its place at Pavilion KL from November 1 to 7, to the delight of fashion lovers nationwide. 
Featuring collections from 48 local designers through both digital and physical shows, the week of events saw runways graced with the creations of homegrown talents like Alia Bastamam, Fiziwoo and Rizman Ruzaini among others. Read on for our roundup of the highlight shows from KLFW 2021.
View this post on Instagram
Taking inspiration from Gustav Klimt's 'Flower Garden' painting, Fiziwoo's Spring/Summer 2022 collection is a lively celebration of vibrant sunny landscapes and the resilience of nature. Pastel pinks, yellows and purples mingle within detailed floral prints that permeate lightweight, see-through shirts as well as intricately detailed jackets and sweaters. Meant to remind us of the often overlooked beauty in the world, the wildflower garden motifs were created using delicate hand embroidery and tambour bead techniques.
View this post on Instagram
Bursting with optimism and brightness, Syomirizwa Gupta's Holiday 2022 collection sings with exuberant, rich colours in loose fitting silhouettes. Bold shades and polished textures brings a luxurious quality to the pieces, while head coverings take unexpected forms, from futuristic hoodies and extended halter tops to a fuschia face-obscuring veil. A masterclass in colourblocking, the collection is a tour through Gupta's envisioned Ashram, where hues of turquoise, terracotta and citrus call to mind all the things in the world that makes us human.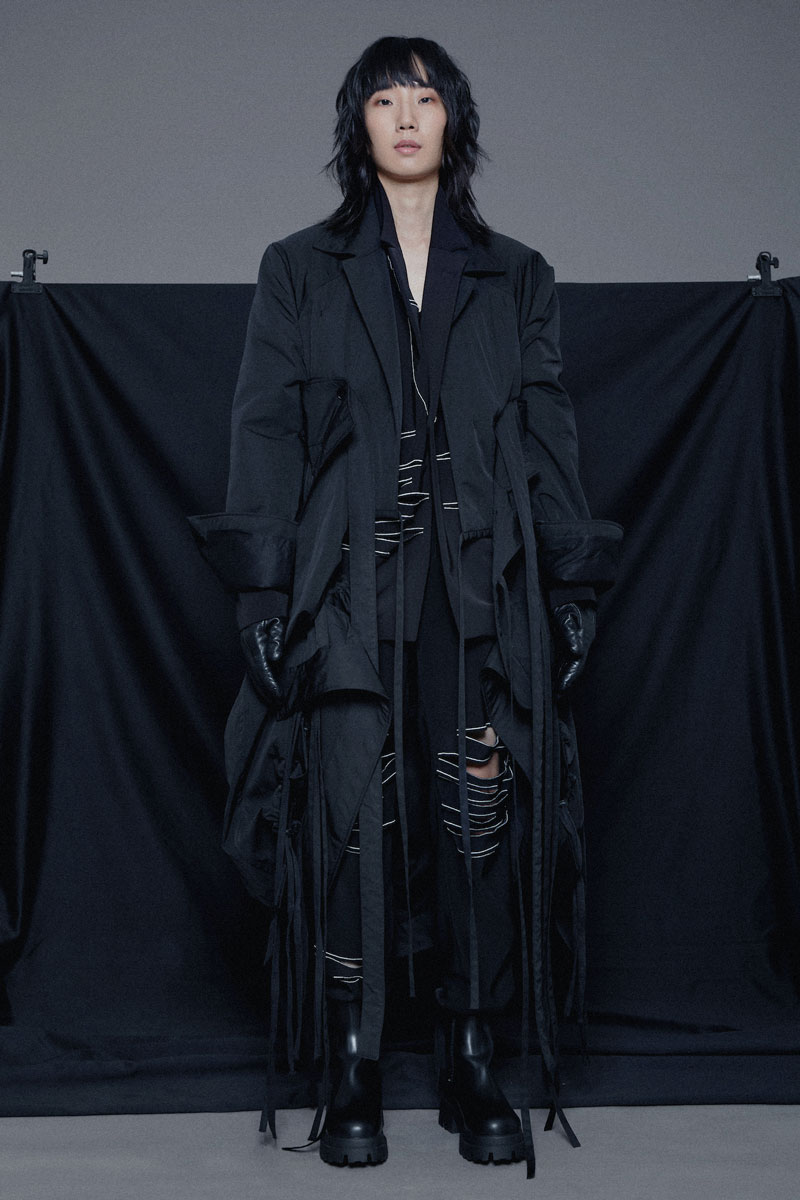 A product of extensive experimentation with fabrics and textures over the lockdown period, Kitwoo's 'Where do we go from here?' collection presents layers upon layers of purposefully distressed looks. Sleek trousers and tailored jackets with highlighted slashes, exaggerated new silhouettes created by oversized shoulders and tapered mid-body, and unexpected draped coats, all make up the collection that explores the concept of 'direction'. Emphasising a sense of fluidity between seasons, repurposed fabrics have been used to create rugged unfinished denim trousers.
View this post on Instagram
Showcasing the Cascade resort collection, Alia Bastamam remains true to the soft, billowing silhouettes signature to her designs. Shimmering gold and silver detailing is balanced with smooth satin textures in ensembles that bring to mind glitzy summer evenings in tropical locales. A 70s influence runs through the collection, with an abundance of flares, sequins, kaftans and one shoulder dresses, further accessorised by glittery headscarves. Occasional strong pops of jewel toned colours punctuate the line, along with ruched skirts in gradated popsicle colours.
View this post on Instagram
Borneo-based WYNKA's characteristically playful prints and eccentric shapes were on full display at its KL Fashion Week showcase. Eye-catching polka dot and doodle patterns in jubilant colours were splashed across cloud-shaped dresses, bobbing up and down as models strutted down the runway. Top to toe print ensembles captured the crowd's attention, particularly when accessorised with matching floppy oversized hats that added an air of whimsical glamour to the looks.
View this post on Instagram
Sustainable fashion brand TOTOMI continues to channel minimalism with muted, earthy tones and functional fabrics. Utilitarian jumpsuits and shirtdresses in mellow orange and pale olive were showcased alongside airy crop tops and button shirts in white and light grey, taking on unique cuts and shapes that were reminiscent of Japanese-style silhouettes. Providing a natural aesthetic to sci-fi silhouettes, the looks successfully melds the traditional with the futuristic in this line up.  
View this post on Instagram
After debuting a special collection in collaboration with Samsung, with designs inspired by the newly released Galaxy X foldable phones, Rizman Ruzaini's Spring/Summer 22 collection took centre stage. Described as mature and future-looking, the line features sleek blazer suits in feminine silhouettes, elegant midi-skirt ensembles and Victorian style collars. Closing out the week with a bang, the Red collection saw Malaysian supermodels Tengku Azura, Amber Chia, Tinie, Deborah Henry and Nasha Aziz donning bright red gowns adorned with glittering detailing and fluffy plumage.
Feature photo: Rizman Ruzaini