Boxing, squash, bowling, and more – it's set to be an exciting month in the regional scene, and we need not look any further than the SEA Games.

By now you would have heard and seen about the upcoming 29th Southeast Asian Games (August 19-30) and 9th ASEAN Para Games (August 17 t0 23), happening right here in Kuala Lumpur.
After emerging overall champion at the 2010 SEA Games, Malaysian athletes are gearing up for another stellar round of competitions in sports such as athletics, football, boxing, squash, bowling, water sports – even local cultural favourites sepak takraw and pencak silat.
It's set to be an exciting, diverse month in regional sports, and here's why we're looking at the SEA games to deliver it.
Sponsorship surpassed target by 25% with 16 days to go
Youth and Sports Minister Khairy Jamaluddin said sponsorship had crossed over the RM100 million mark, exceeding 25% of the intial RM80 million target. This includes major contributions from gold sponsors including Sony Malaysia (which announced its commitment a day after the Sports Minister's announcement) and Tenaga Nasional Berhad.
It's an eco-friendly sporting event
Using the stage to promote environmental responsibility, the games will adopt green initiatives detailed here: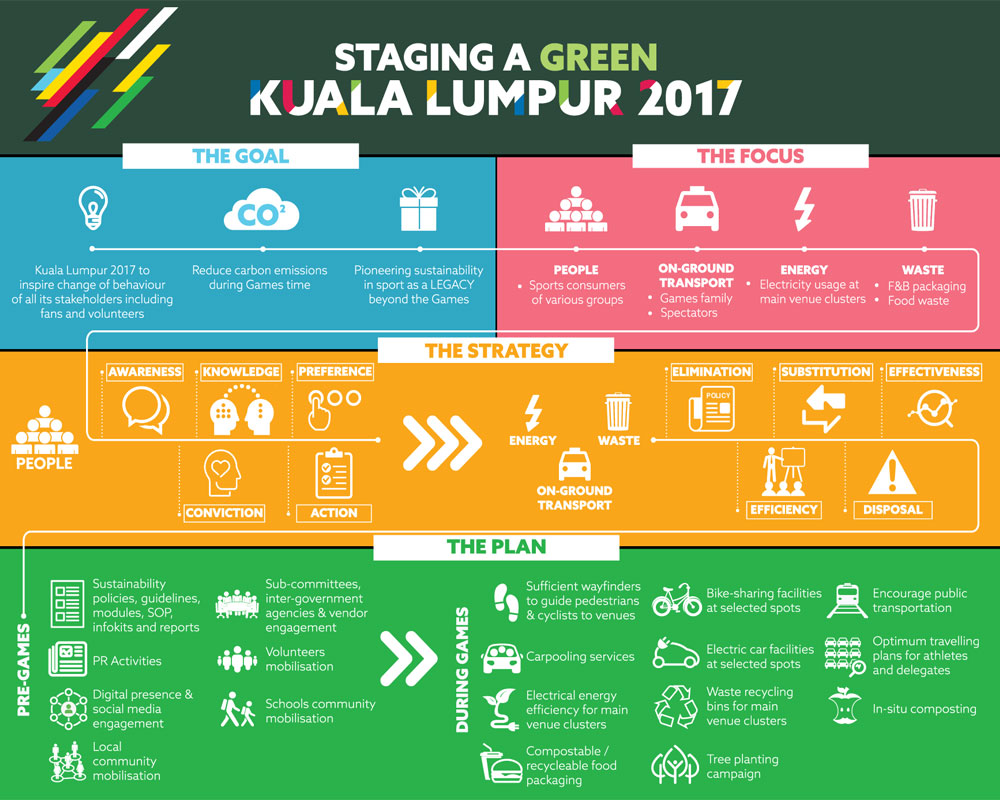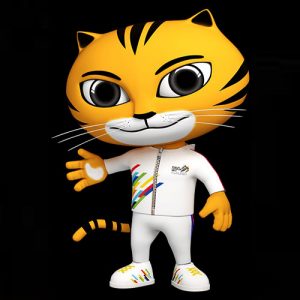 Everything about KL2017 embodies the rise of SEA
Being the first SEA Games since the formation of the ASEAN Economic Community in 2015, the logo, mascot and values of this round centres around the theme 'Rising Together'. Sports will play a crucial role in socioeconomic development, celebrating sportsmanship in its ability to uplift an entire region.With an apt wau-inspired logo and adorable, quintessentially Malaysian mascot to boot, the athletic colours and values of Southeast Asia meld to recreate the identity of Kuala Lumpur 2017.
Keep up with the KL 2017 SEA Games on the official site and catch the opening ceremony live stream.
Images courtesy of Kuala Lumpur 2017.