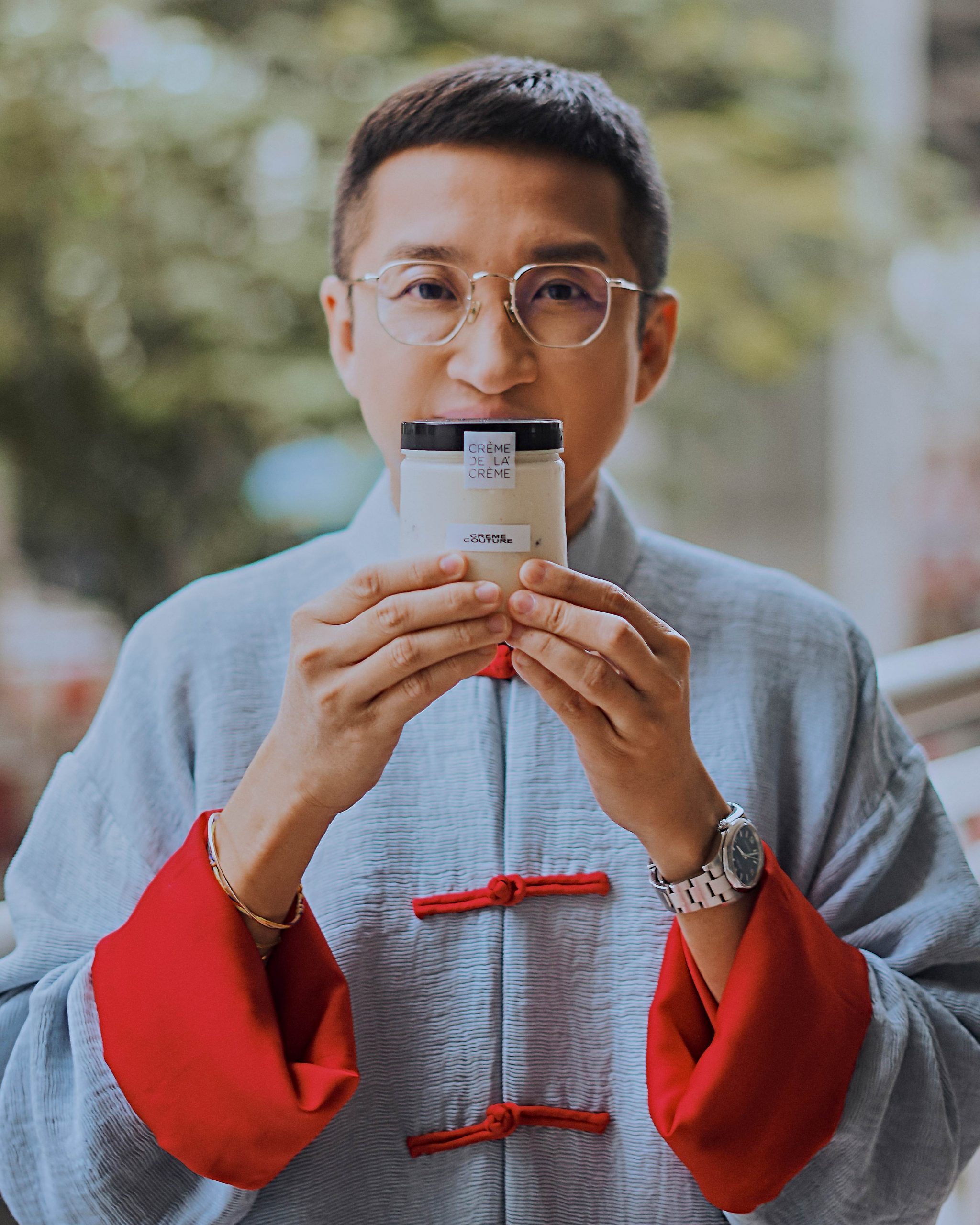 Last year, we dove into the story of one of Malaysia's most exciting and creative ice-cream parlours – Crème de la Crème (CDLC), and discovered how they turned the humble dessert into a culinary art form. Today, CDLC continues to amaze its followers by creating a new flavour in collaboration with another local artist – fashion designer Khoon Hooi.
"Quality fabrics such as the sumptuous brocade and fine workmanship are the foundations of my creations, and I am genuinely excited about our first couture translation in a cool, edible, stylish dessert," commented Khoon Hooi.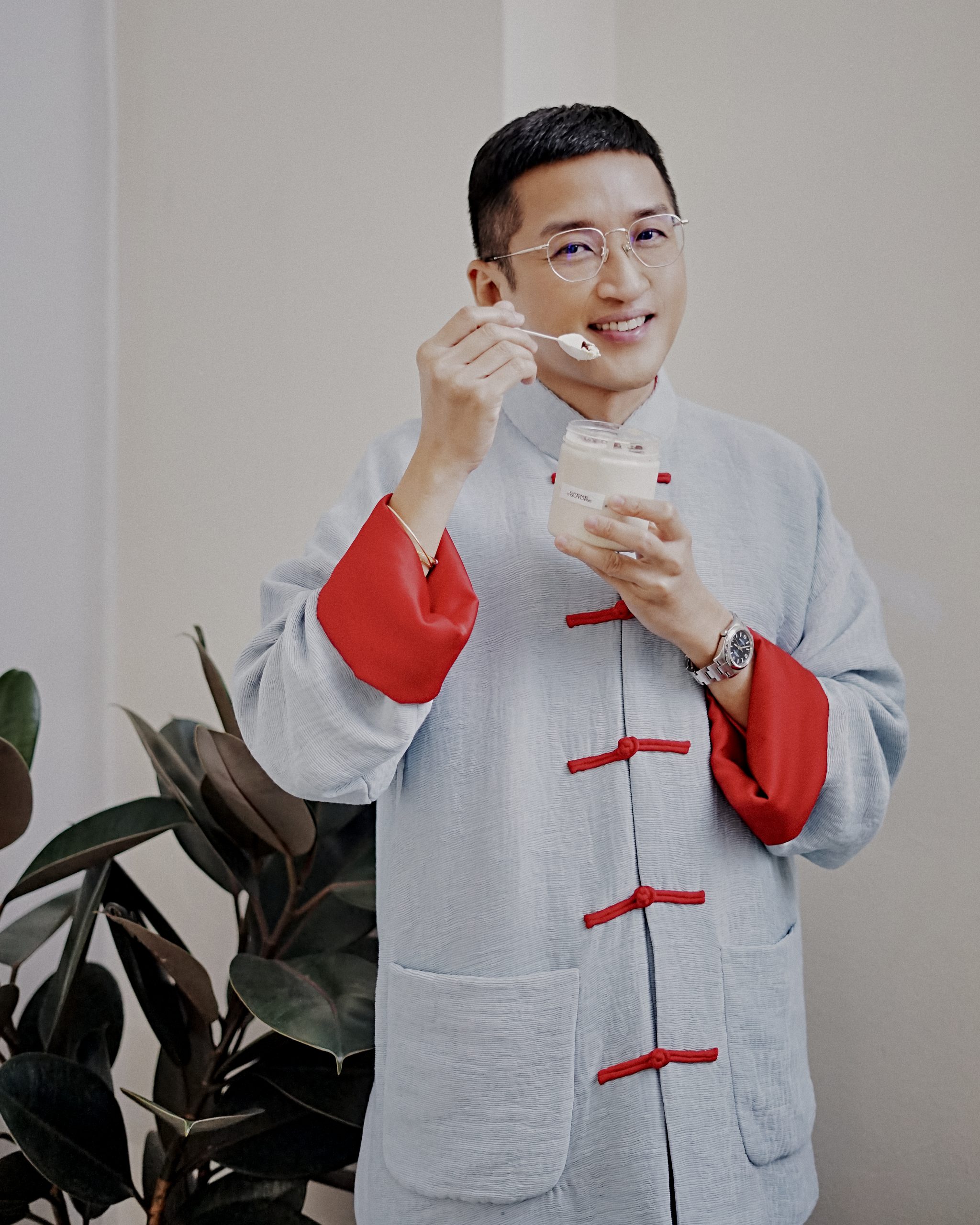 Lio Lim, the Managing Director of Crème de la Crème also shared: "We're always inspired by art and fashion. Khoon Hooi is the embodiment of both and we're beyond ecstatic as we mark our foray into the world of high fashion, where gastronomy marries haute-couture. A first for Malaysia."
The new ice-cream flavour, aptly named 'Crème Couture', is based on a shared aesthetic of fine craftsmanship using premium ingredients or materials, and transforming them into wearable or edible pieces of art. But what does a designer ice-cream taste like?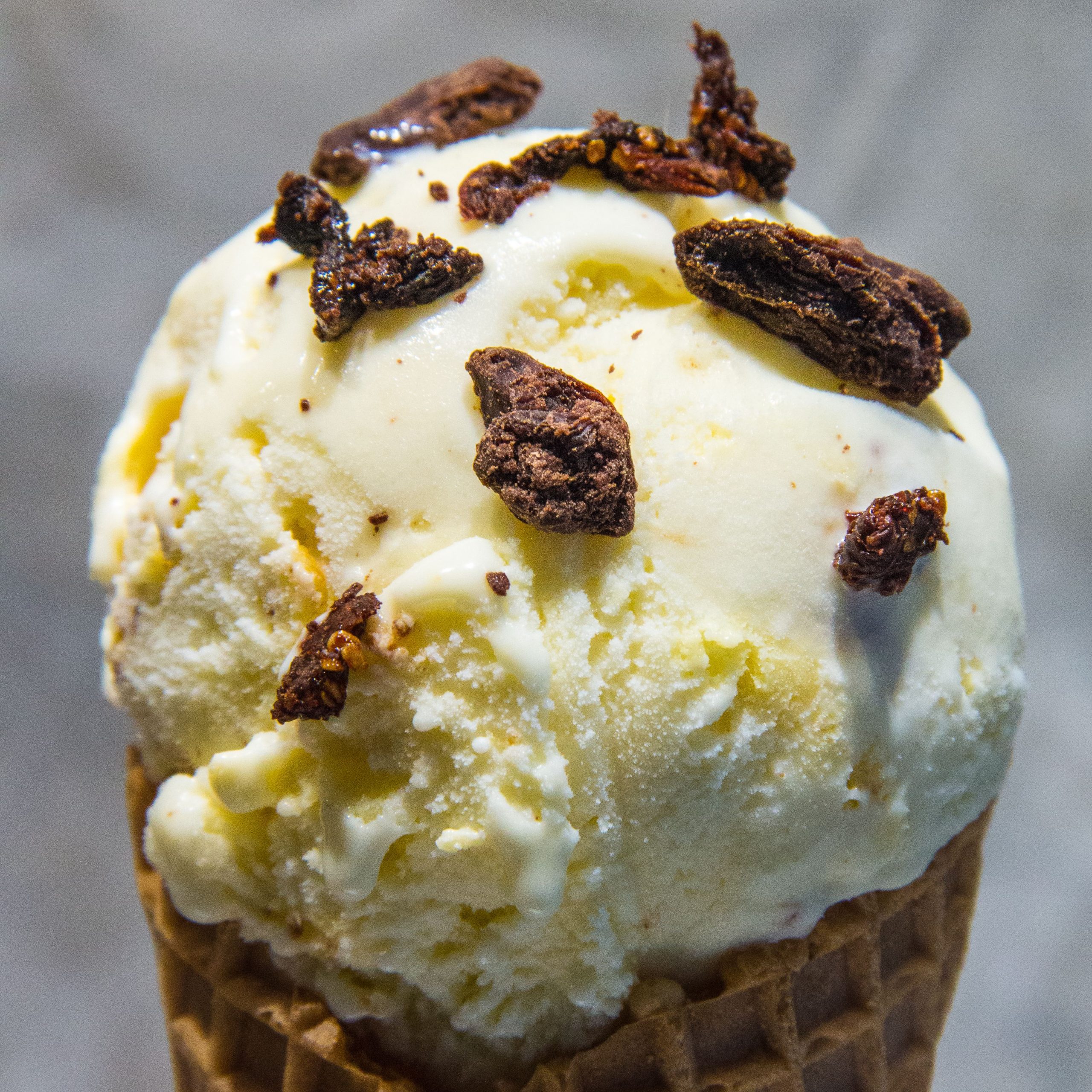 As expected from the reputable ice-cream maker, Crème Couture is made from 100% natural ingredients and without any preservatives to bring out its freshness. Organic honey ice-cream marries white and yellow chrysanthemum ice-cream to create a subtly sweet yet floral base, while the addition of goji berries coated with French dark chocolate provides a deeper flavour and antioxidant boost.
If you'd like to treat yourself to a taste of this fashion-forward ice-cream, Crème Couture is available from now until 28 February 2021 at RM18.90 for 200ml and RM25.90 for 300ml. You may pick up the ice-creams from CDLC outlets in Damansara Utama (+60 12-281 5123) or 163 Retail Park, Mont Kiara (+60 17-317 0823). Deliveries can be arranged via Beepit.
For more details and updates on CDLC, visit their Facebook or Instagram pages.
Photos: Crème de la Crème.