KENZO is set to release their first ever sneaker edition, created by Artistic Director, Nigo, ushering the brand into an uncharted sportswear landscape. 
The 'KENZO-Dome' series, which will be formally introduced in the summer of 2023, will be a minimalist capsule shoe inspired by the mid-1990s skateboarding period. According to the brand's official release, the KENZO-Dome were designed with classic skateboarding suede in mind, drawing on the visual volume of 90s trainers with their flat outsole and puffed-up tongue: grained leather, as well as robust and flexible materials.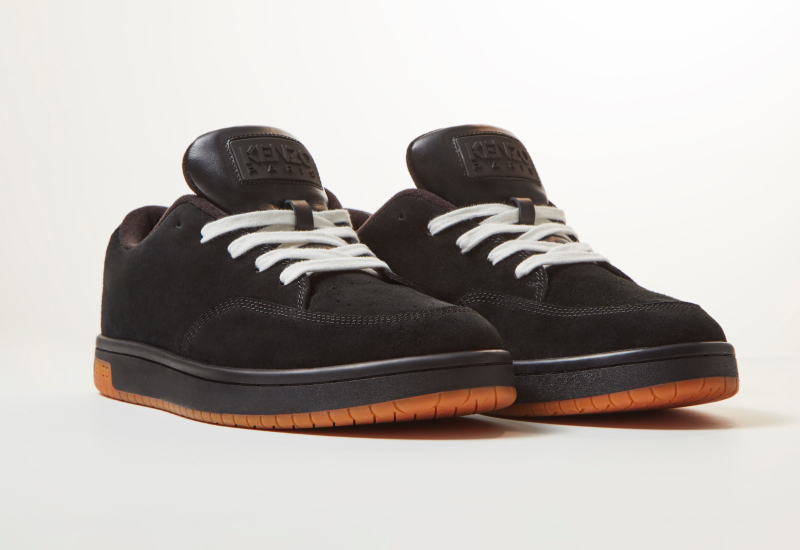 As for the name, it is a tribute to the DOME—a Parisian skateboarding monument, which is located on the grounds of the Palais de Tokyo.
For colours, the first sneakers series will be available in classic and seasonal hues with a choice of beige or pink suede and a tan rubber outsole for men. While black suede with a black outsole and tan rubber accents is available for ladies. The collection is completed with a white-grained leather variation with a white outsole.
A 'KENZO Paris' rubber logo can be found on the Napa leather-padded tongue and at the back of the shoe, while the 'KENZO' emblem is carved on the side of the outsole, which is actually designed to provide the skater-feeling on a higher balance. The retro-style lining is plush, and the collar is cushioned, adding to the shoe's comfort.
The KENZO-Dome sneaker will be available from June 2023 in KENZO APAC stores.