Here's what the biggest names like Donatella Versace, Bella Hadid, Victoria Beckham and his beloved cat Choupette had to say.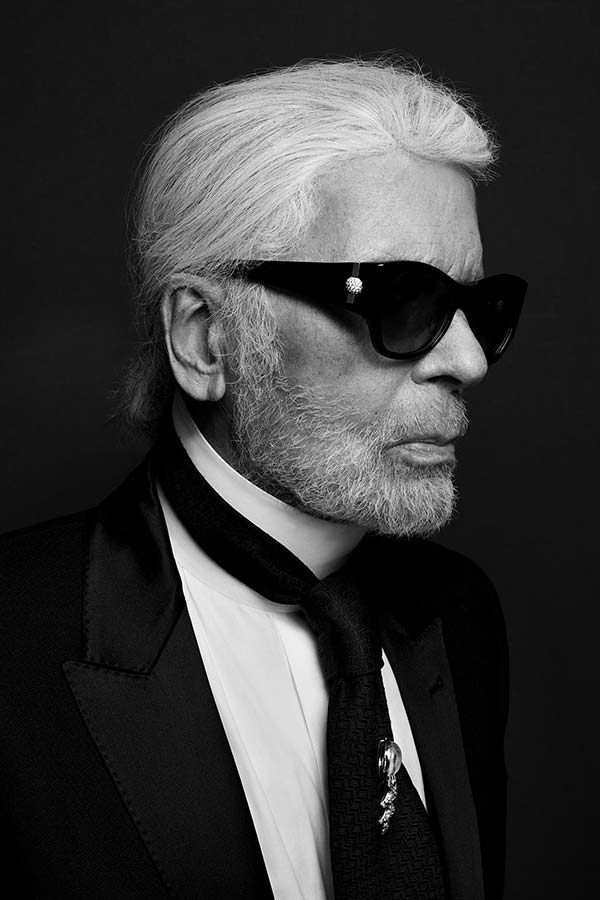 Following the death of fashion icon Karl Lagerfeld, the first designer to helm two fashion houses and his eponymous label simultaneously, among other firsts; fellow designers, industry professionals and celebrities alike have poured out their condolences.
Some paid tribute via social media, while others have released official press statements in his honour. See what the biggest names like Donatella Versace, Bella Hadid, Victoria Beckham and his beloved cat Choupette had to say below.
Bruno Pavlovsky
"Fashion show after fashion show, collection after collection, Karl Lagerfeld left his mark on the legend of Gabrielle Chanel and the history of the house of Chanel. He steadfastly promoted the talent and expertise of Chanel's ateliers and Métiers d'Art, allowing this exceptional knowhow to shine throughout the world. The greatest tribute we can pay today is to continue to follow the path he traced by — to quote Karl — 'continuing to embrace the present and invent the future'," " said the president of Chanel in a statement.
Silvia Venturini Fendi
"I am profoundly saddened as today we have lost a unique man and an unrivalled designer, who has given so much to FENDI and to myself. I was only a child when I first saw Karl. Our relationship was very special, based on a deep and very genuine affection. We had a lot of mutual appreciation and endless respect. Karl Lagerfeld has been my mentor and my point of reference. A blink of an eye was enough to understand each other. For FENDI and myself, the creative genius of Karl has been and will always be our guiding light, moulding the Maison's DNA. I will miss him deeply and always carry with me the memories of our days together," FENDI's Creative Director for Menswear, Accessories and Kidswear shared in a press release.
Donatella Versace
View this post on Instagram
Naomi Campbell
Kaia Gerber
Bella Hadid
View this post on Instagram
Gigi Hadid
Lily-Rose Depp
Bernard Arnault
"With the passing of Karl Lagerfeld we have lost a creative genius who helped to make Paris the fashion capital of the world and Fendi one of the most innovative Italian houses. We owe him a great deal: his taste and talent were the most exceptional I have ever known. Artistic director of Jean Patou in 1959, creator of Fendi since 1965, member of the LVMH Prize jury since its creation in 2013, he honoured the LVMH group with an extraordinarily stimulating creative and entrepreneurial friendship. I will always remember his immense imagination, his ability to conceive new trends for every season, his inexhaustible energy, the virtuosity of his drawings, his carefully guarded independence, his encyclopedic culture, and his unique wit and eloquence. The death of this dear friend deeply saddens me, my wife and my children. We loved and admired him deeply. Fashion and culture has lost a great inspiration," the Chairman and CEO of the LVMH said on behalf of the group and his family.
Marc Jacobs
Kendall Jenner
Linda Evangelista
Hailey Bieber
Lily Allen
Alexa Chung
Pier Paolo Righi
The CEO of the late designer's namesake brand, KARL LAGERFELD, said in a statement, "The world has lost an icon. Karl Lagerfeld was a creative genius; he was influential, curious, powerful and passionate. He leaves behind an extraordinary legacy as one of the greatest designers of our time. I feel so blessed to have had the opportunity to have known and worked with him, and there are no words to express how much he will be missed."
Victoria Beckham
Diane Kruger
Kris Jenner
Kim Kardashian West
Choupette
View this post on Instagram

A post on the Birman feline's Instagram story reads: "It is with great sadness that I confirm my Daddy Karl Lagerfeld has passed away on February 19, 2019. He was a true icon who touched the lives of everyone he came in contact with, especially moi. He will forever live in my now broken heart and the hearts of all his supporters around the world. I am eternally grateful for the live and love he gave me through adoption. I will never forget the moments we've shared together travelling, exploring and creating.
"May Daddy Karl Lagerfeld's memory live on forever through his work and may we never forget the creative genius who now sits in heaven beside Mommy Coco Chanel. With love, Daddy Karl's Biggest Fan, Choupette."
François-Henri Pinault
The CEO of Kering also shared his condolences, saying, "It's with great sadness that I have learned of the passing of Karl Lagerfeld, a man of quality, with a lively spirit, a refined intelligence and exceptional culture. An incomparable aesthete and couturier who has transformed his profession, fashion, and the world of luxury, he is one of those people whose creativity and personality will leave an indelible mark on our times."
See our tribute to the prolific icon by remembering his many firsts here. Rest in peace, KL.