When the legendary fashion icon Karl Lagerfeld passed away last year, many had wondered what would become of his beloved pet cat, Choupette. Well, in case you didn't know, the German designer left a large inheritance of his fortune and goods to the Birman cat – and that's on top of her own lucrative dealings through her agent.
Following the launch of a holiday collaboration with shu uemura (Shu-pette) and her own book (Choupette by Karl Lagerfeld), the feline heiress has just landed a collaboration with pet furniture company, LucyBalu.
The Munich-based brand had initially sent over a prototype woolen bed to her agent for her to test out. According to a report, Choupette receives thousands of requests and products a day, but the hammock quickly became her new favourite. Having received her stamp (or pawprint, if you will) of approval, the brand partnered with the blue-eyed celebrity cat for a limited-edition hammock bed.
Commenting on the collaboration, LucyBalu designer Sebastian Frank said: "We are honored to have had the opportunity to be this close to Choupette. I mean, we were the first people ever to be allowed to take pictures and videos of Choupette in her home. We are looking forward to furthering collaborations with Choupette."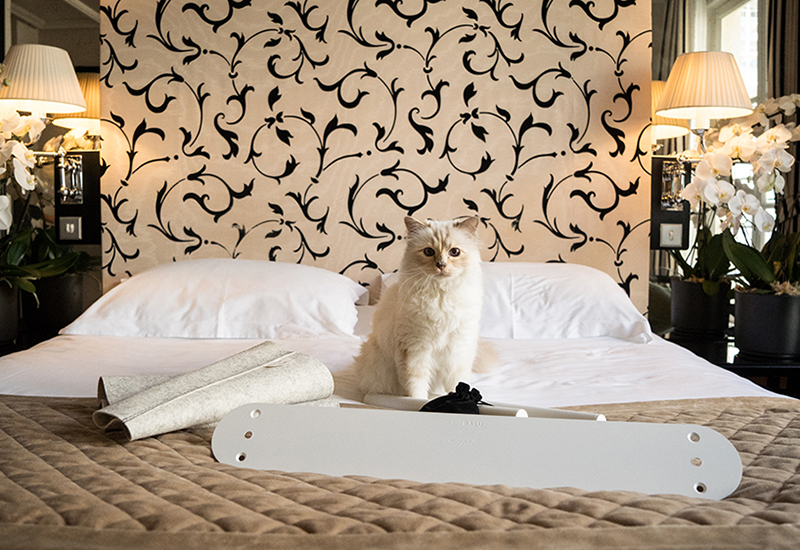 Christened "SWING", the LucyBalu X Choupette Limited Edition Cat Hammock is made of natural, champagne mélange-colored wool felt that's quilted with an anthracite-colored seam. This material is said to retain heat and absorb odour. It is designed to hang between two powder-coated metal wall mounts, measuring 65cm wide, 35cm deep, and 10cm tall – capable of supporting a cat (or two kittens) weighing up to 15kg.
Limited to 1,000 units only, each hammock is numbered by hand – with its muse owning edition number 1. Every purchase will arrive in an elegant gift box with a greeting message from Choupette, along with a certificate of authenticity.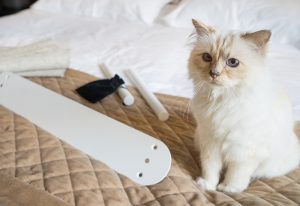 "With Choupette loving her hammock—which she sleeps and relaxes on—it is obvious that not only we, but cat owners all around the world should be introduced to the LucyBalu's brand and products," pet agent Lucas Berullier endorsed.
This may be Choupette's first furniture collaboration, but we doubt it'll be her last.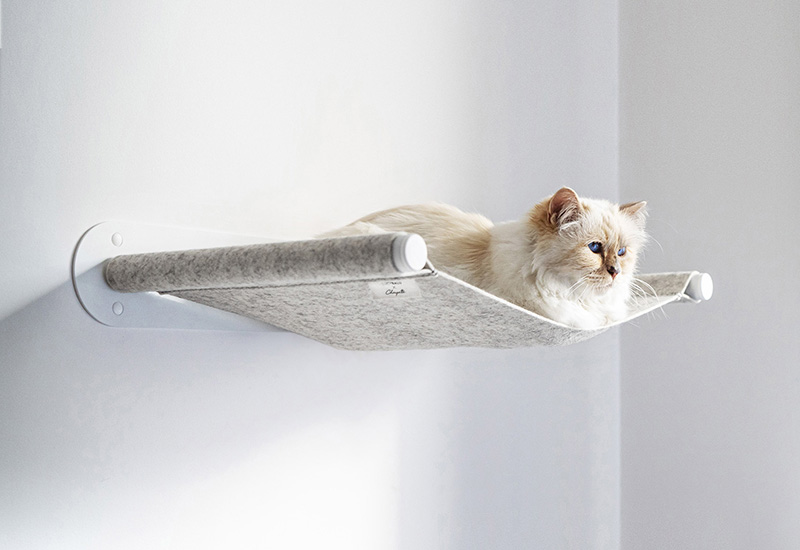 The LucyBalu X Choupette Limited Edition Cat Hammock is available on Amazon and via the brand's online shop here.
Photos courtesy of LucyBalu