Step into JOLOKO's rustic enclave where bare brick walls and intentionally mismatched floor tiles invite you to dance and you'll see that the fun has definitely resumed here.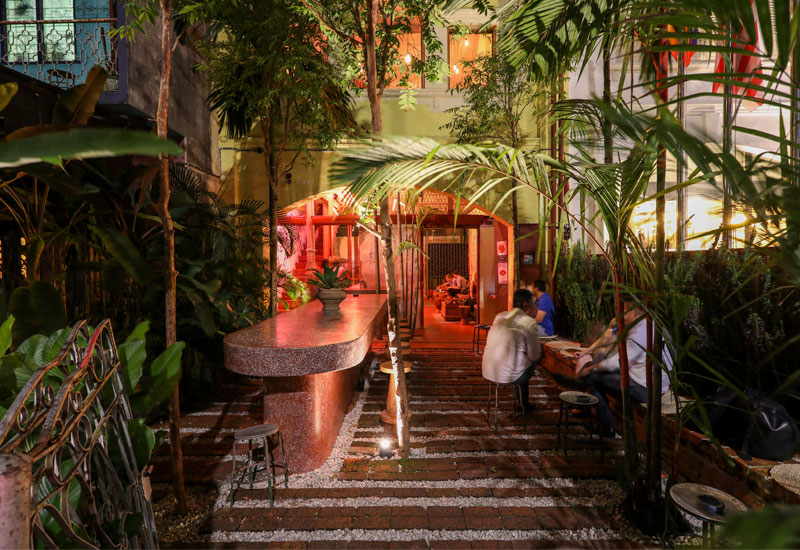 After a not so fun few months of MCO, gastronomes and epicureans can breathe a big sigh of relief now that our favourite spots are slowly but surely reopening to the public.
JOLOKO, the distinctive bar and restaurant with an eclectic food menu and even more idiosyncratic cocktail choices in the heart of KL, wants you to do more than just sigh – it invites you to uncork the tequila and party while you nibble and tipple over its charcoal grilled meats, hearty dips and pickings, heart-warming sweets and more.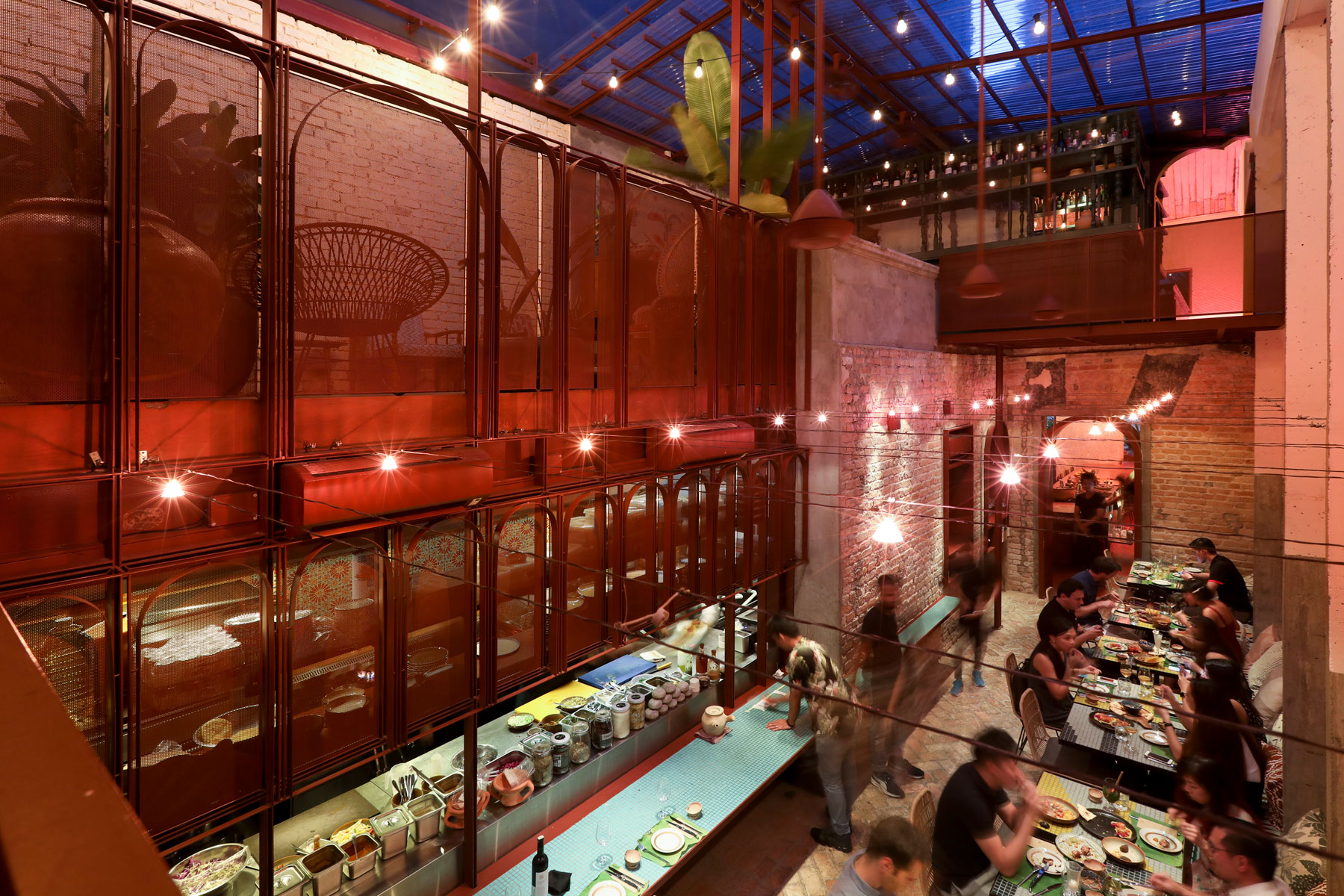 Step into its rustic enclave where bare brick walls and intentionally mismatched floor tiles invite you to dance and you'll see that the fun has definitely resumed here. It's not just any party; it's a big one where everyone's invited in true the-more-the-merrier Afro-Caribbean style. Amidst the swaying palm fronds and rattan furniture, its well-stocked bar with gleaming bottles of mezcal, tequila and more, it's most difficult to not succumb to its invitation.
If you're unsure what that means, follow along these five steps to a true party, JOLOKO-style.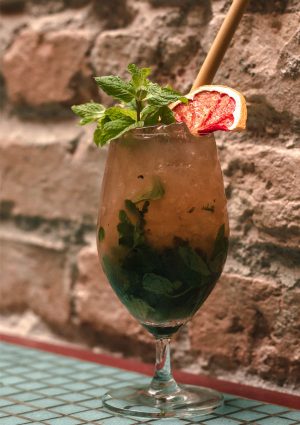 1. Have a cocktail
Whether you came from work, from home or from a day out just doing nothing, the only acceptable way to start your evening here at JOLOKO is with a drink. Artisanal mezcal and tequila made for sipping set the pace here, a strong favourite of co-owner Rick Joore, who also is a multiple award-winning bartender from Amsterdam.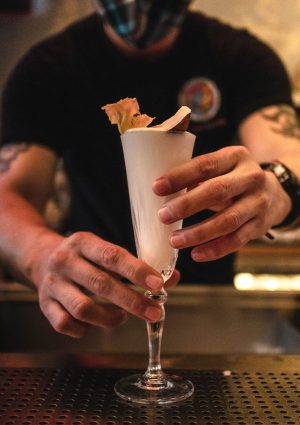 If neat is a bit too much to start with, enjoy them as cocktails, each delectably mixed to still let them shine in their own best flavour profiles. An easy, crowd favourite introduction is the Paloma Faith, a fruity mix that's as fun on the lips as it is on the eyes, made with tequila, grapefruit soda and blackberry liqueur, topped with fresh mint and lime. Think Mojito but with tequila instead of rum – it's well-rounded, fruity and almost too dangerously easy to drink.
If you're fond of something drier, the El Fuefo Negro will hit the spot. Mezcal, amaro, sweet Vermouth, Campari, black lemon bitters and a dash of soda brings a bold, almost herbal drink that's still light on the palate. Alternatively, swing the complete other way and go for something creamy, sweet and delicate with the Wonlineva 2.0, a delightful gin cocktail made rounded and wholesome with coconut oil, fine sherry, white cacao liqueur, lychee and fresh lime.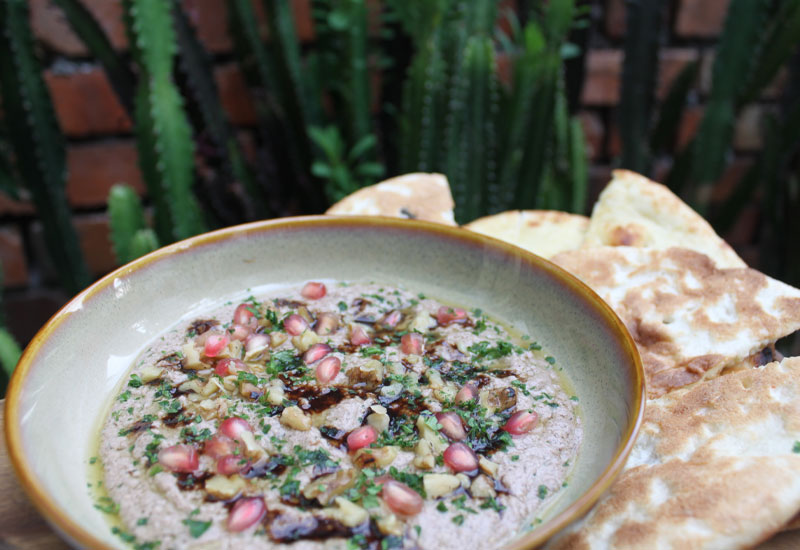 2. Break bread and dip away
To get your appetite started, break bread for nibbles. The dips are some of the most decadent, yet worth every possibility of spoiling dinner. The walnut hummus for instance is buttery smooth yet unfolds in the mouth in varying layers of fragrance, blooming from the base chickpea to top walnut. Pomegranate sprinkled on top cuts through the fattiness while lending an acidity to dissect the flavours of the hummus. Some chopped parsley seals the deal with a veil of herbaceousness.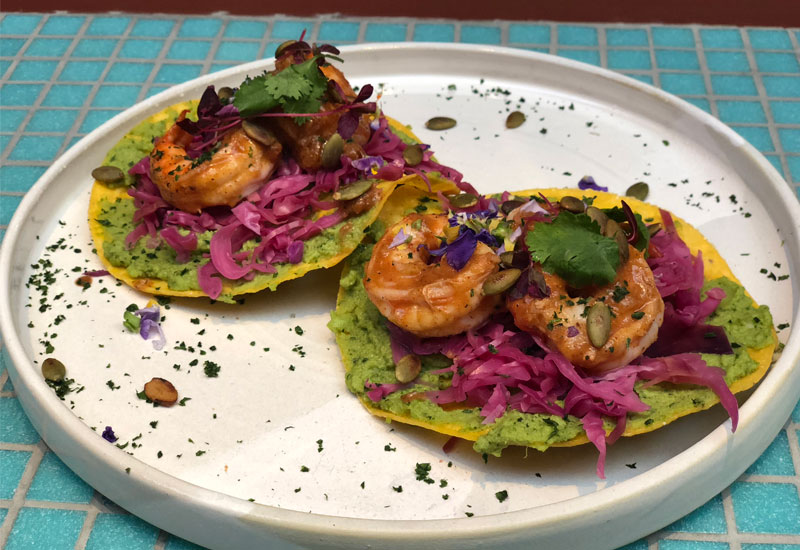 3. Pick and share
Sharing is caring and it's never been truer than on JOLOKO's menu. Its best items are made for sharing, like the guava glazed prawn tostada. Grilled prawns are juicy and flavourful, with its natural sweetness lengthened with a guava glaze. Adding a nuttiness to it is the bed of fava beans puree on which it sleeps, all atop a crunchy tostada that you can pick up with your hands and bite right into. A little muss, but definitely no fuss.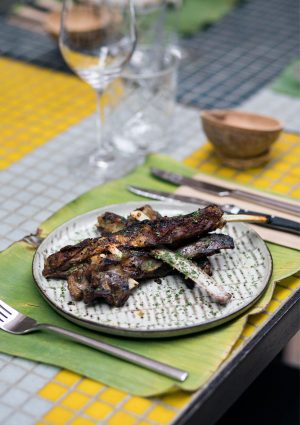 Another picking plate great for eating with hands is the grilled goat ribs, a serving of tender goat meat still on the bone. Chewy, smoky and juicy all at once, its flavours intensify the longer you chew, with Middle-Eastern shatta sauce, herbs and lime contributing to the addictive layers of perfectly balanced lean and fat.
4. Now for the mains
JOLOKO prides itself quite a bit with its grilled meats and we can see why. The Jamaican jerk chicken is simply rubbed with a house jerk marinade and put over a fire yet the result are portions perfectly charred on the outside, and remains juicy and tender on the inside. A simple mango relish adds a nice fruity tang to the equation, calming the spice of the side jerk marinade sauce it is served with for a journey that brings one from hot and smoky to sweet and zesty.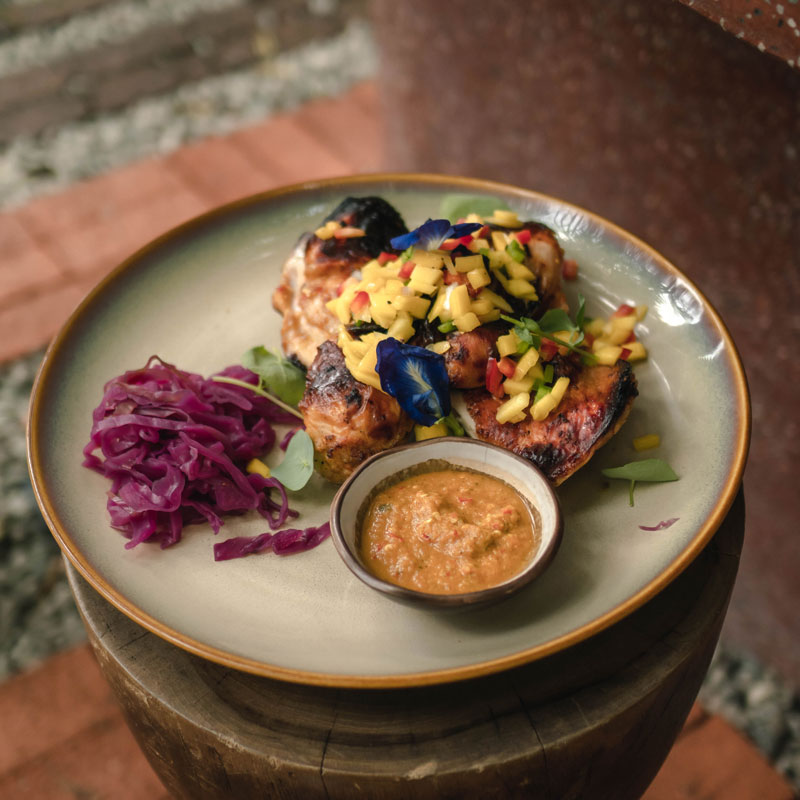 Red meat fans will delight in the US Hanger steak, a completely lean cut of steak seasoned with little else other than a simple dry rub. Wrapped in kombu for a day and then grilled over hay over charcoal, it keeps with it a lingering smokiness due to the unique grilling method and is surprisingly tender in the mouth despite its leanness.
We recommend eating them with a side of Jollof rice, an African spicy fried rice that brings the perfect mouthfuls of bite, flavour and spice.
5. The sweet end
JOLOKO brings pleasantries all the way till dessert as seen with its chilli cheesecake. Just cheesecake is too mainstream for a place like this, and it knows that, hence the sprinkling of chilli powder you'll find on your slice. The slight piquancy adds an acidity to the cheese in place of the typical fruit and berries, lifting the creaminess and lengthening the fragrance of the cream cheese.
Ice cream isn't just ice cream here either. The tonka bean ice cream is sweet and milky reminiscent of expensive vanilla, but made extra indulgent with the use of goat's milk in its making. Macadamia nuts add a crunch for texture while the ice cream melts away into milky heaven on one's tongue.
JOLOKO has always been known for its food and drink with an ample side of fun. It is now amping up all elements as it gears up to welcome back fans new and old. Let the mezcal and tequila flow!
JOLOKO is located at 43, Jalan Kamunting, Off, Jalan Dang Wangi, 50300 Kuala Lumpur. For reservation or enquiries, call +603 2694 1100 or visit the official website here.
(Photos: JOLOKO)