In honour of its legacy that's built for over the past two centuries, Johnnie Walker celebrates its Keep Walking spirit with the release of the Johnnie Walker Blue Label 200th Anniversary Limited Edition Design.
As one of four special releases, this limited edition Blue Label pays tribute to John Walker's first steps into business, commemorating his initiative to open doors to a small grocery store in Kilmarnock, Scotland back in 1820. This move would then pave the way for the Johnnie Walker brand to reach the far corners of the world.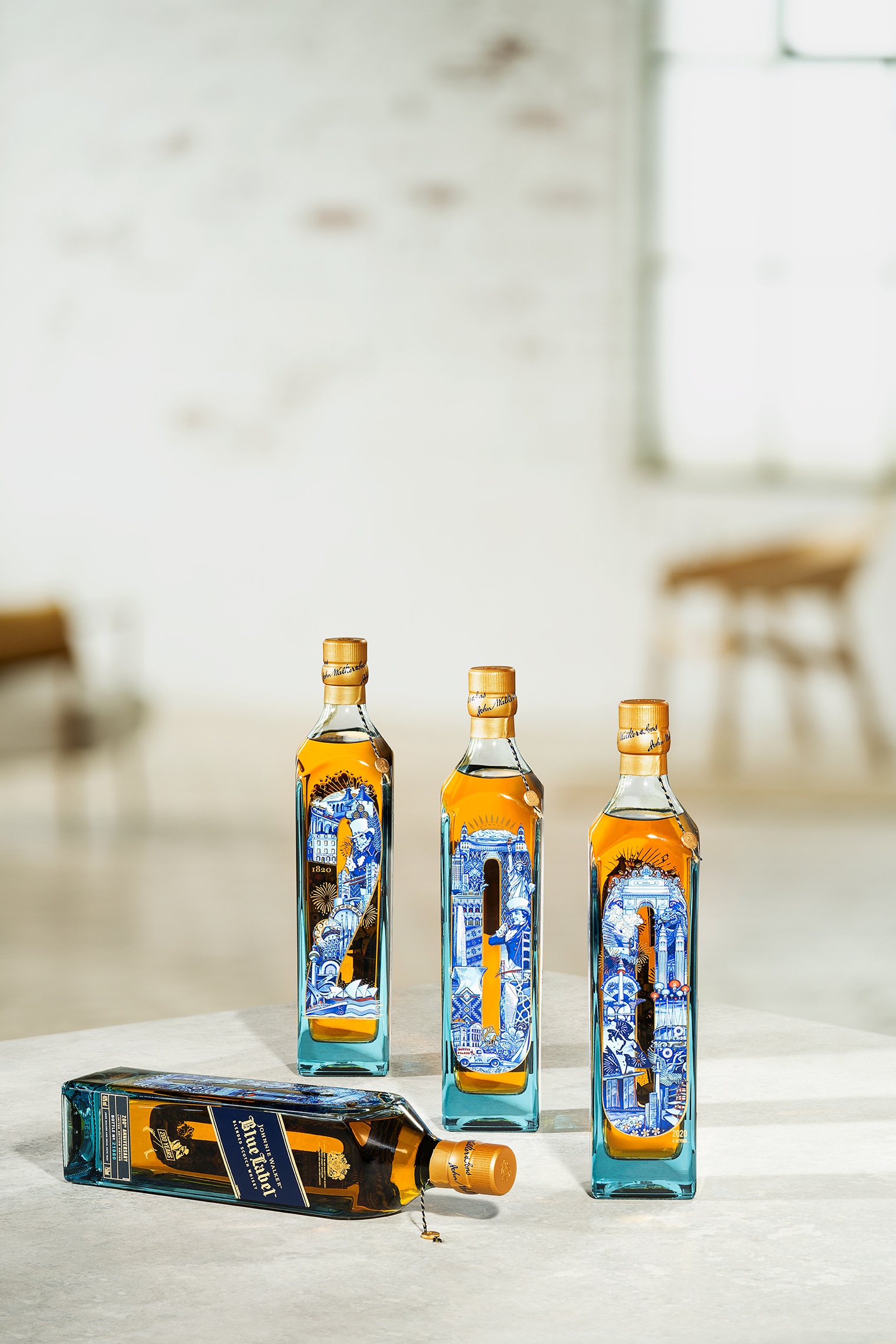 The bespoke illustration that dresses the Blue Label 200th Anniversary bottle honours some of the great cities and countries that have been part of the John Walker & Sons and Johnnie Walker story over the past 200 years. This includes Sydney, Australia (Sydney Opera House); London, England (Tower Bridge); San Francisco, California (Golden Gate Bridge); Hong Kong (Jockey Club Innovation Tower) and New York (Statue of Liberty).
The limited edition bottle also features iconic landmarks closer to home, such as the Petronas Twin Towers in Kuala Lumpur, and the Penang Bridge in Penang, perfect for Malaysian whisky fans.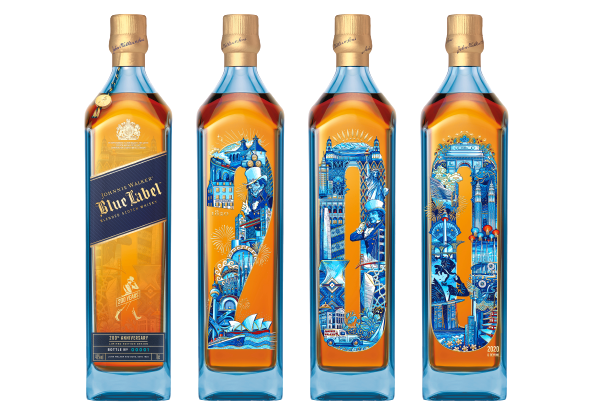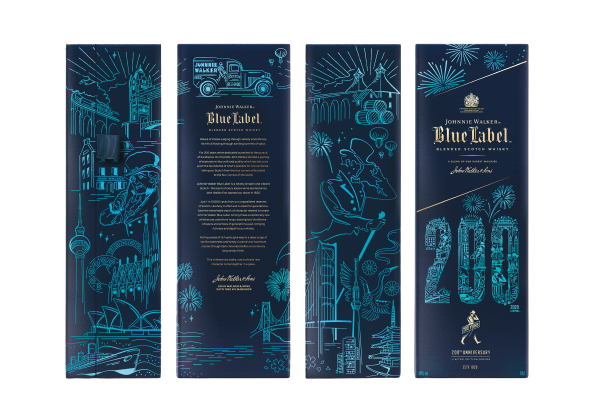 "Johnnie Walker has always been a pioneer in producing exceptional whiskies, bottled for the indulgence of its customers," said Kenny Fernandez, Senior Brand Manager of Johnnie Walker in a statement. "This year, we pay tribute to 200 years of excellence with a range of special additions released to celebrate this momentous occasion – starting with Johnnie Walker Blue Label 200th Anniversary Limited Edition Design. This is a testament to the brand's unwavering spirit to Keep Walking, as we look forward to 200 more years of remarkable whiskies."
For those who are unfamiliar with the Johnnie Walker Blue Label, each bottle is home to rare, hand-picked single malt and grain whiskies from the four corners of Scotland. Just 1 in 10,000 casks from Johnnie Walker's reserves of maturing Scotch whisky, carefully curated and matured for generations, have the depth of character needed by the small team of expert whisky makers led by Master Blender, Jim Beveridge. Among these rare whiskies are casks from long-closed "ghost" distilleries – which are key in bringing richness and depth to this particular whisky.
The award-winning whisky is also the only Johnnie Walker label that's handcrafted in small batches, using bespoke vattings of rare whiskies matured in Sherry casks.
The result? A mellow and rounded whisky that marries a dry smokiness with a raisin-like saccharine. It coats the palate like velvet, introducing waves of rich spices that eventually break open a deep sweetness reminiscent of vanilla and honey. Caramel and hazelnuts that thread through dark chocolate follow, before closing the show with a long, luxurious finish of smoke, pepper and a hint of spice.
To get your hands on Johnnie Walker Blue Label 200th Anniversary Limited Edition Design, you can find it in limited quantities for purchase on Boozeat, Stay Thirsty, and Whisky.my.
For more information, visit the official Johnnie Walker website or the Johnnie Walker Malaysia Facebook page.
Photos: Johnnie Walker