Several smash hits and an illustrious global career later, Jay Sean has zeroed in on what matters – and discovered the key to musical longevity.
You remember the infectious radio hit 'Down'? That song (which may now be playing in your head) made Jay Sean the first artist of South Asian origin to top the Billboard Hot 100. He was also the first UK urban act to do it.
Believe it or not, it has been almost 10 years since that earworm took the mainstream by storm. We caught up with the singer-songwriter after a one-night only performance at Saro Lounge – and yes, he's still making hits.
What's it like to be back in Asia, and how would you describe that connection with your Asian fans?
Asia was really the first continent that took to me in a huge way for obvious reasons – the Indian demographic around the world never had someone like me before, an Indian doing R&B/pop music in the mainstream. I can't believe that never happened. For them it was like "Whoa, we have one, finally!" so I think Indians around the world just owned me. It's a beautiful feeling, that they feel that pride.
What helps you get in the zone when making music?
Creating music is not a science. It's all heart, feeling. When I hear a piece of music, that makes me feel a certain way immediately. It might make me wanna write a ballad, something uplifting, a sad song, a love song – you have to go with what your heart tells you.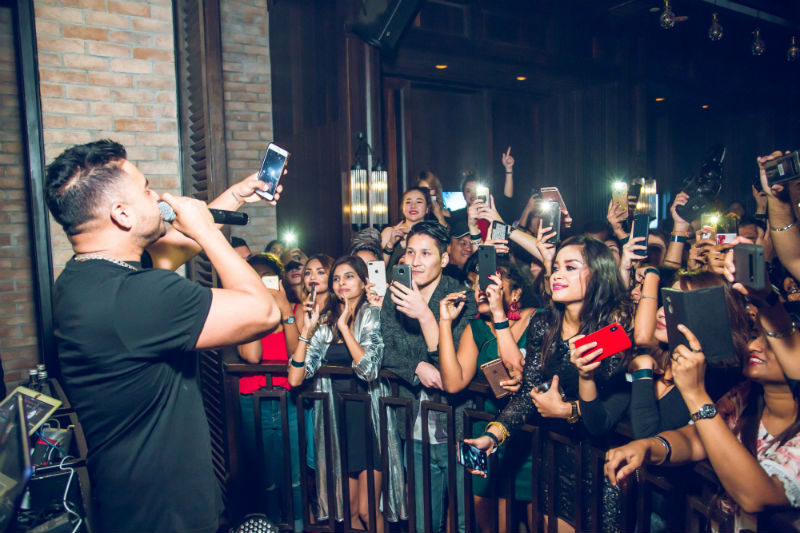 How would you describe your musical evolution across albums?
I never want to put myself in a box. I'm a songwriter first and foremost, which allows me to fuse all types of genres together. As long that it's me that's writing the lyrics and melody, it's still a Jay Sean song. Whether I incorporate an eastern sound, or go into dance, hip hop, or reggae worlds, I'm able to blend those genres. I think that really is the key to longevity – you've got to evolve. Music evolves! It's like fashion, right? Trends change, you go with it and see what fits you.
Musical evolution aside, how would you say you've changed in your time in this industry?
I'm never felt more at ease with feeling myself 100%. There's no one way to act like a star. What makes me a star, walking in here with my sunglasses on? Wearing a diamond watch? No. What makes you someone people wanna follow, support, and be loyal to, is when they know you're genuine. I'm just me – if you like it, that's great, if you don't, that's cool.
It's great that you've come to that position – I don't think that's always the case for artists.
I guess I've been fortunate enough to have such a long career. Can you imagine how tiring all of that would eventually get?
How do you keep things exciting for yourself, then?
I'm a very happy person. I love life. I count my blessings everyday, man. Look, I'm in Malaysia right now, I'm so lucky I got to go to the other side of the world and be here with beautiful people who give so much energy to me. That's a blessing.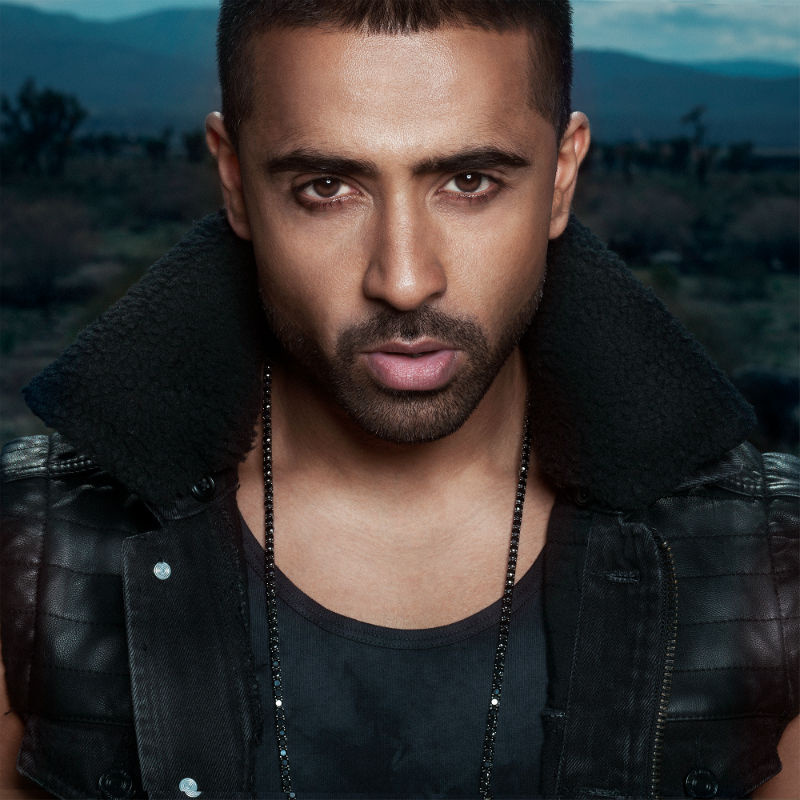 What were some of your most memorable moments making/ performing music?
There's too many! I must have done over a thousand shows in 15 years. The best thing is seeing the world. I've been all over the world, a number of times. (laughs) There are people that are born in a country, then they get a job and stay married, have kids, and are never in the position to go anywhere. Maybe on holiday they can, for a little while. But how many people get to go around the whole world? Before I die, I can say I saw the entire world I lived on.
You just released a song with Sean Paul. Tell us about that.
It was my second time working with him after 'Do You Remember', which was a huge hit for me worldwide. Since then we became good friends and kept in contact. When I was writing 'Make My Love Go', I thought of my boy straight away because it's a dance-hall record, really. I sent it to him, he hit me right back saying "This is a smash, let's do it". So we did, and it's turning out to be a huge hit for me too, so I'm very lucky.
Besides Sean Paul, which artists do you enjoy working with, or would like to work with?
Just the other day, my producer and I were going over songs that haven't been released as well – some singles, some on my albums – and I think I must have done about 40 collaborations worldwide. Davido from Africa, legendary American Mary J. Blige, Craig David in England, Pitbull, Sean Paul, Lil' Jon, Busta Rhymes… there's so great people across genres, and that is incredible to me.
Is that a very natural process for you, to pop between genres?
Yeah, it is. What I don't like doing is making music that seems contrived. If somebody jumps on a bandwagon and says 'Ooh, this sound is hot now, I'm gonna try to do this' – maybe it's not for you! Let those people do it. You don't have to jump on something just because it's hot. So I just take my time.
Images: Jay Sean & Saro Lounge