The Reverso by Jaeger-LeCoultre is recognised as a canvas for creative expression in the world of watchmaking and in 2023, the Maison introduces the Reverso Hybris Artistica Calibre 179, designed using the harmonic proportions of the Golden Ratio. 
Using the expertise of the Manufacture's Métiers Rares® craftsmen, this creative representation of the Calibre 179 fuses the technical feat of the house's renowned multi-axis tourbillon with the highest calibre of artistic craftsmanship.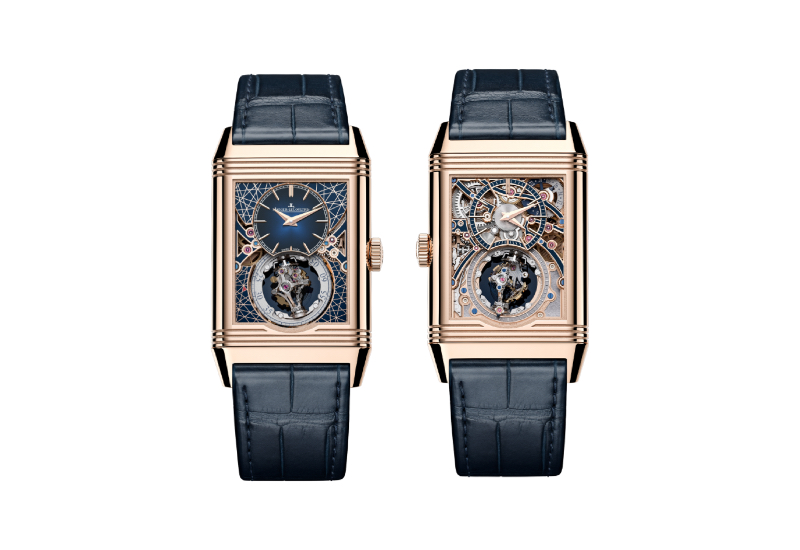 The most interesting part of the Reverso Hybris Artistica Calibre 179 is the brilliant dark blue lacquer covering the watch's front and reverse dials, establishing the watch's overall colour scheme and providing a striking contrast to the pink gold casing. The Gyrotourbillon's structure, which is visually captivating to watch as it pirouettes around its twin axes, is incredibly intricate.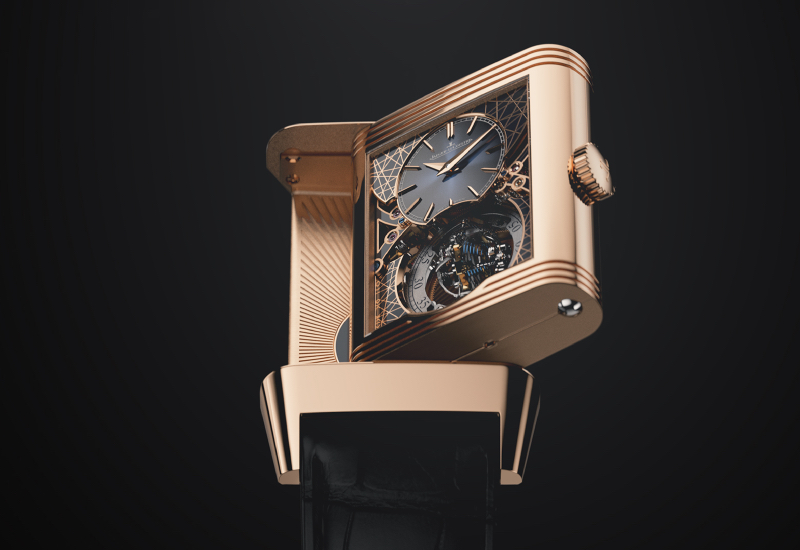 It has 123 parts in all, including one ultra-light titanium cage and a peripheral carriage mounted on ball bearings that rotate perpendicularly to one another at different speeds. The peripheral carriage also has a tiny seconds function, which displays the seconds on a ring that surrounds the tourbillon aperture every 16 seconds while the inner tourbillon cage spins 360 degrees every minute.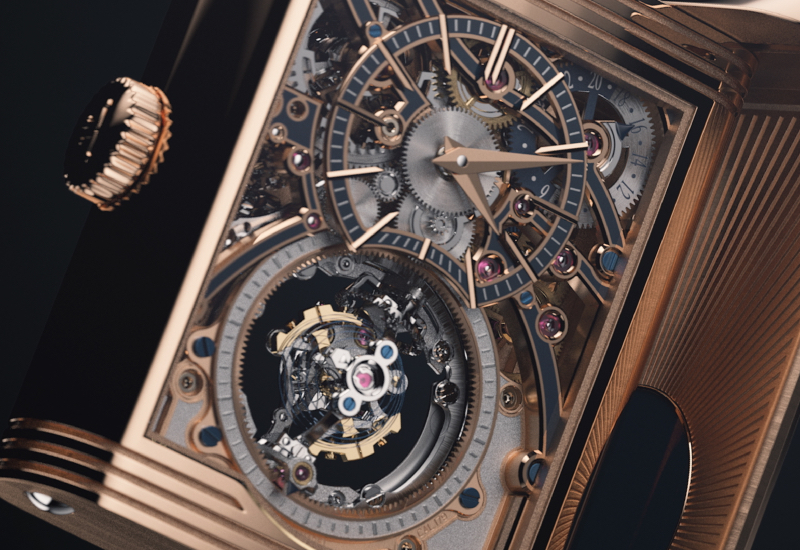 The engineering success is made all the more impressive by the requirement that the regulating mechanism be fitted into a movement that is fashioned to match the curves of the rectangular Reverso case and is thin enough to be comfortable on the wrist.